Shark Tank season 7 episode 12 introduces to the Sharks are pitched equipment for people who want to run a crane or crush a car, a protein-filled pancake mix, and a way to keep ties looking on point.
Season 7 Episode 12 in depth
---
Actor Ashton Kutcher, music manager Troy Carter, and venture investor Chris Sacca appeared as guest sharks this season.
In season 7 episode 12, there is no guest judge.
You may also like
Shark Tank Season 8
Follow the green, not the dream.

Mark Cuban
We listed below every entrepreneur and business who has appeared on Shark Tank Season 7 Episode 12. Many scammers claim they've received big investments from the Sharks or they have been on the show. They were not actually on Shark Tank if you don't see a business on this list. Some of the top places you can use to check are on Wikipedia and also ABC's episode guide.
List with all the appearances in season 7 episode 12:
---
Shark Tank Air Date: 05/06/16 – Season 7 – Episode 12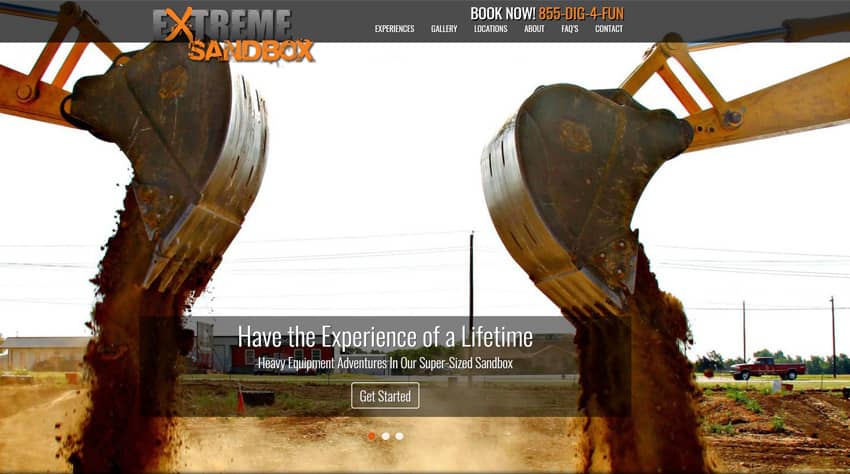 Extreme Sandbox – Play with Heavy Construction Equipment
| | | |
| --- | --- | --- |
| ASKED FOR | GOT | SHARK |
| $150,000 for 15% | $150,000 for 20% | Mark Cuban and Kevin O'Leary |
Entrepreneurs: Randy Stenger
Extreme Sandbox is a 10-acre site in Minnesota where adults can have fun while learning how to operate and play with heavy construction equipment like bulldozers and excavators.
Extreme Sandbox's Hastings location is a top-rated Minnesota adventure attraction that provides guests with a truly unique opportunity. It is perfect for team building, birthday parties, family reunions and other group events.
They also have the ability to crush cars. Randy Stenger, the founder of the company, quit his 6-figure job, and used his entire savings and retirement account to start Extreme Sandbox.
---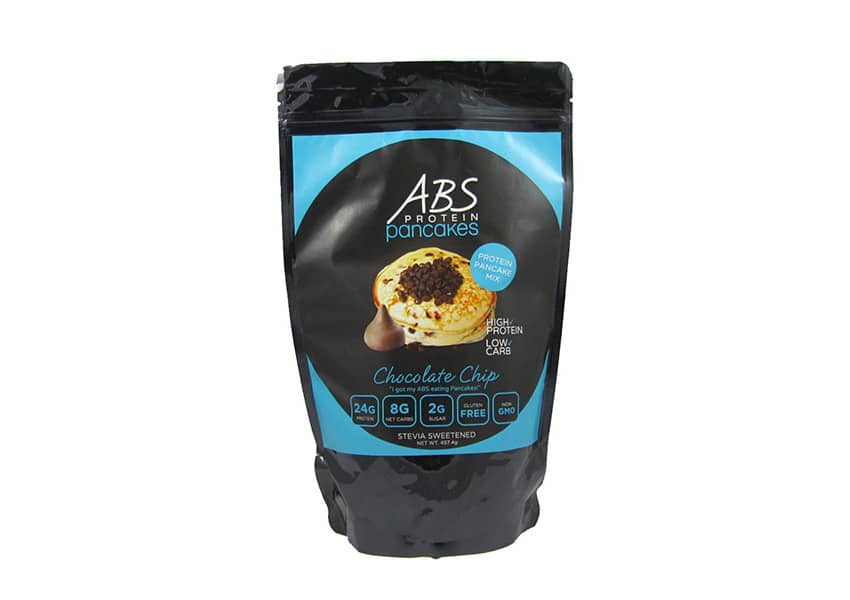 ABS Protein Pancake Mix
| | | |
| --- | --- | --- |
| ASKED FOR | GOT | SHARK |
| $120,000 for 40% | $120,000 for 42% | Daymond John |
Entrepreneurs: Josh McClelland and Ashley Drummonds
ABS Protein Pancakes come from a desire to stay fit and enjoy food at the same time. Sacrifices may have to be made for healthy living, but that doesn't have to mean making miserable meals. Along with the desired look, ABS stands for Authentic, Beautiful, Strong.
Pancakes are a guilty pleasure for many, but the days of deciding between what tastes good and what feels good are a thing of the past!
The 25g of protein has to come from somewhere, and so does the flavor. Gluten-free and made with all-natural non-GMO ingredients, ABS Protein Pancakes are a safe, fluffy way for the whole family to stay healthy.
Unlike so many protein powders and protein snacks, ABS Protein Pancakes are a healthy, tasty breakfast that the whole family can enjoy.
---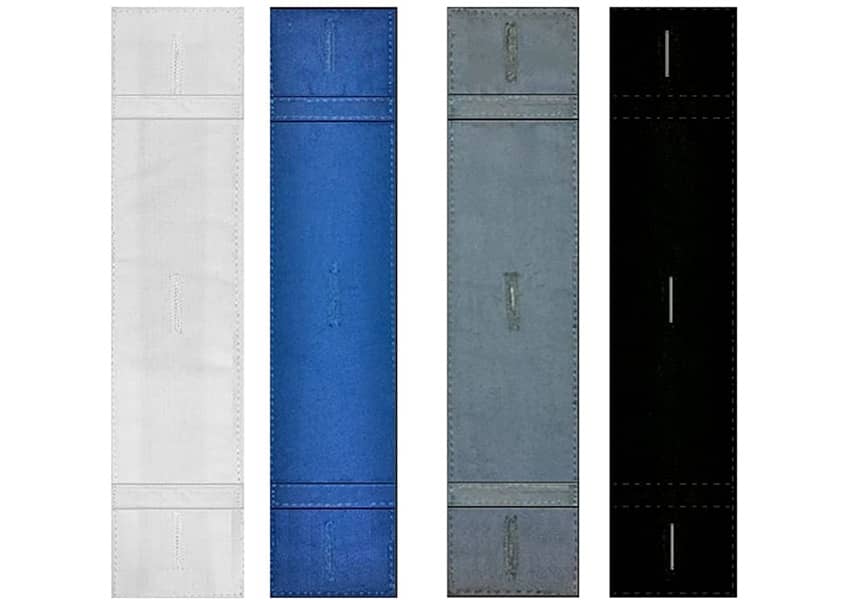 The Total Tie Keep – Holds Neckties in Place
| | | |
| --- | --- | --- |
| ASKED FOR | GOT | SHARK |
| $50,000 for 25% | NO DEAL | NO SHARK |
Entrepreneurs: Dwight Littlejohn
The Total Tie Keep corrects, straightens and controls the entire necktie by loosely attaching the necktie to the shirt, using the shirt's buttons. It stabilizes the necktie while allowing just enough of that natural flow a necktie is meant to have. The necktie control it provides keeps the wearer from looking un-kept and disheveled. The Total Tie Keep also decreases the chance of soiling the necktie at the dinner table, at the sink in the restroom, and it'll keep you and your tie safe from that vicious office paper shredder.
Tie keeps can be worn to match the shirt or the necktie and are virtually invisible. 100% pre-shrunk material. The Total Tie Keep is adorned with two patented loops that are strategically placed to control the tail or the rear apron. Once attached to the recommended button, the upper loop serves as an extension of the tie loop, giving the user more room for error when tying a tie. This is especially helpful for taller wearers that seem to have issues with that tail staying tucked in the tie loop.
Now after the tail is tucked in the loop(s) on the Tie Keep, the Total Tie Keep is then placed inside the loop on the back of the tie. This will loosely anchor and keep the entire tie sliding from side to side and moving around erratically. Although there is a preferred way to wear the Tie Keep for maximum performance, the wearer is encouraged to develop an application style that works for them.
---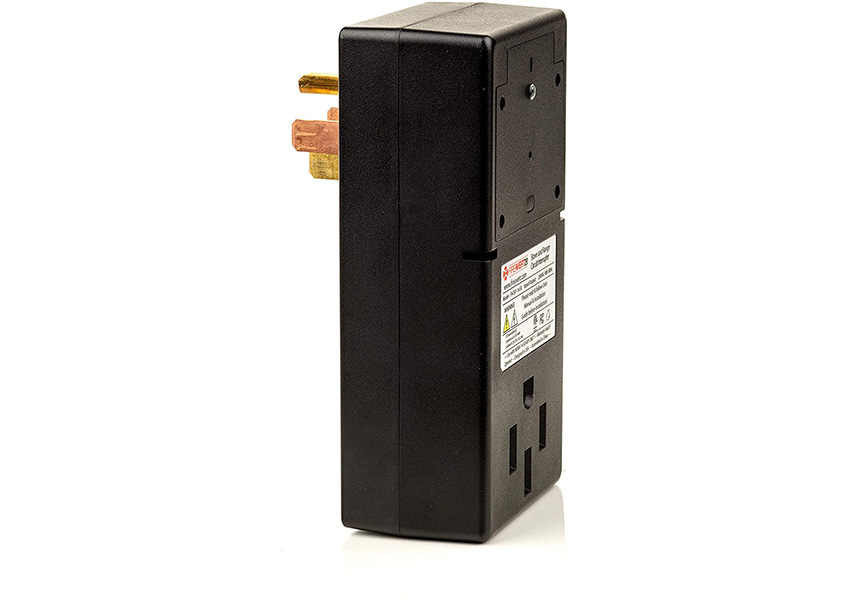 FireAvert – Prevents Kitchen Fires by Cutting Power to the Stove
| | | |
| --- | --- | --- |
| ASKED FOR | GOT | SHARK |
| $300,000 for 7% | $300,000 loan at 5% interest + 10% royalty until $400,000 is repaid + 10% equity | Lori Greiner |
Entrepreneurs: Peter Thorpe
FireAvert's Auto Stove Shut-off product was created to protect your home and family from house fires. According to the NFPA, unattended cooking ranges are the #1 cause of home fire in the U.S. Our fire detector and prevention tool will protect your home and family from a disaster that could be fatal.
FireAvert installs in less than 10 minutes and does not require any tools or professional assistance. Simply plug it into the wall and plug your stove into the FireAvert plug-in. Then utilize our patented syncing feature to sync the sound signature on your smoke detector to your FireAvert unit, ensuring maximum reliability and minimizing false alarms.
The compact unit measures only 7 ½ inches tall, 3 ½ inches wide, and 2 ¼ inches deep, and can also be paired with our 3- or 4-Prong Pig Tail extension cord to allow you to set your stove flush with your wall. FireAvert is designed for use with NEMA 10-50 outlets only. FireAvert should not be used in excessively dusty, warm (<90 degrees fahrenheit), or humid (<80%) environments.
Their first alert smoke alarm system syncs to your smoke detector and cuts power to your stove when your smoke alarms sounds from food left unattended. Imagine the peace of mind knowing your stove can turn itself off! Its reusable and doesn't expire! Created by a long-time firefighter and featured on Shark Tank, FireAvert ensures safety from kitchen fires to keep you and your family safe.
---
More from Shark Tank
Recommended
Watch full episodes of shark tank online with Amazon Video
Summary
---
Executive producer Mark Burnett and Sony Pictures TV and bring another season of the business-themed reality show Shark Tank where major investors, aka "sharks" pitch business ideas from contestants. The show is based on the Japanese reality show "Dragon's Den."