Shark Tank season 7 episode 1 introduces a device to make baby's feeding time easier; two men skate into the Tank with some high-tech wearable transportation; a culinary student wants to bring drinking vinegars into the 21st century; and a computer crimes expert protects consumers from crowd-hack-attacks on credit cards. Also: an update on two of Barbara Corcoran's Season 6 deals: Pipcorn, the organic mini-popcorn snack, and Scratch & Grain, a healthier way to bake homemade cookies from scratch.
Season 7 Episode 1 in depth
---
Actor Ashton Kutcher, music manager Troy Carter, and venture investor Chris Sacca appeared as guest sharks this season.
In season 7 episode 1, the guest judge is Ashton Kutcher.
Ashton Kutcher
Ashton Kutcher is an American actor, producer, and entrepreneur. He began his acting career portraying Michael Kelso in sitcom That '70s Show (1998–2006). He made his film debut in the romantic comedy Coming Soon.
He is a co-founder of the venture capital firm A-Grade Investments.
Kutcher has also successfully invested in several high technology startups. Kutcher has investments in over 60 companies, the most prominent of which include Skype, Foursquare, Airbnb, Path and Fab.com.
Source: Wikipedia
You may also like
Shark Tank Season 8
Everyone recognizes and responds well to people who act like themselves. You don't have to be fancy, you just have to be yourself.

Barbara Corcoran
We listed below every entrepreneur and business who has appeared on Shark Tank Season 7 Episode 1. Many scammers claim they've received big investments from the Sharks or they have been on the show. They were not actually on Shark Tank if you don't see a business on this list. Some of the top places you can use to check are on Wikipedia and also ABC's episode guide.
List with all the appearances in season 7 episode 1:
---
Shark Tank Air Date: 09/25/15 – Season 7 – Episode 1
Beebo – Hands Free Bottle Feeding
| | | |
| --- | --- | --- |
| ASKED FOR | GOT | SHARK |
| $200,000 for 20% | $200,000 for 30% | Lori Greiner and Ashton Kutcher |
Entrepreneurs: Martin Hill
The Beebo is a free hand bottle holder designed to enhance the feeding time for you, your baby and your family.
The Beebo frees up a hand during these precious moments, giving you the ability to read a book to your baby, massage and caress your baby, or even enjoy family meals together.
It's perfect for parents who bottle feed with pumped breast milk or formula. Nursing moms have a free hand; now bottle feeding parents can too!
Beebo allows amputees as well as those who have lost the use of an arm to more easily feed their baby.
---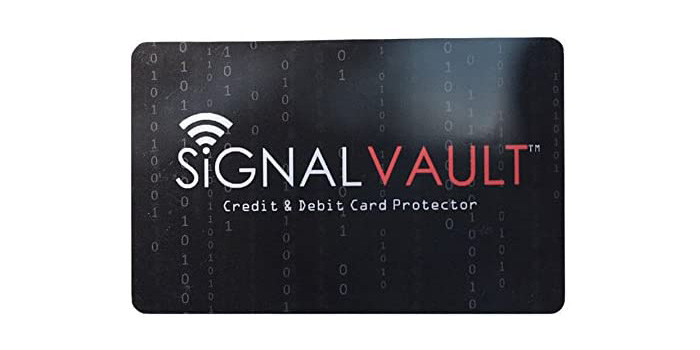 SignalVault – RFID Blocking Credit Card Protector
| | | |
| --- | --- | --- |
| ASKED FOR | GOT | SHARK |
| $2,000,000 for 12.5% | $2,000,000 for 25% | Lori and Robert |
Entrepreneurs: Chris Gilpin
SignalVault is a simple, high-tech solution to the insidiously growing problem that is credit/debit card fraud. SignalVault blocks attempt to steal personal information through RFID signals and makes protectors for credit and debit card.
In response to any scanning attempts by a hacker, the SignalVault card works by releasing a radiofrequency signal. The emitted signal blocks RFID scanners to protect your data from being stolen.
Simply place SignalVault in your wallet and money clip and all cards within range of its efield will be protected.
---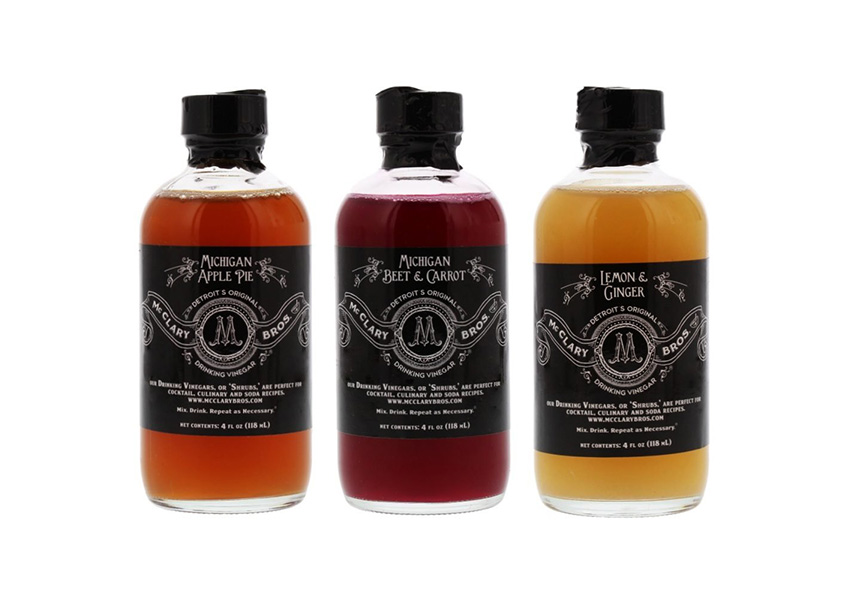 McClary Brothers Drinking Vinegars
| | | |
| --- | --- | --- |
| ASKED FOR | GOT | SHARK |
| $100,000 for 15% | NO DEAL | NO SHARK |
Entrepreneurs: Jess Sanchez-McClary
McClary Bros. uses organic and natural ingredients to craft a line of drinking vinegar. These drinking vinegars are known for a long time and called "shrubs", and were a type of popular cocktail mixer in Colonial times.
There are many ways to use these hand-crafted, delicious, Drinking Vinegars such as Craft Sodas, Shrub Cocktails, and for cooking. Ginger, Michigan Basil, Michigan Beet and Carrot, Detroit Thai Basil, Lemon and Pineapple, Michigan Cranberry, and Fennel are their current flavors.
The business of the McClary Brothers continues to grow, despite the fact that they didn't get a deal with the Sharks. They are in over 700 locations in the Midwest and Meijer grocery stores.
---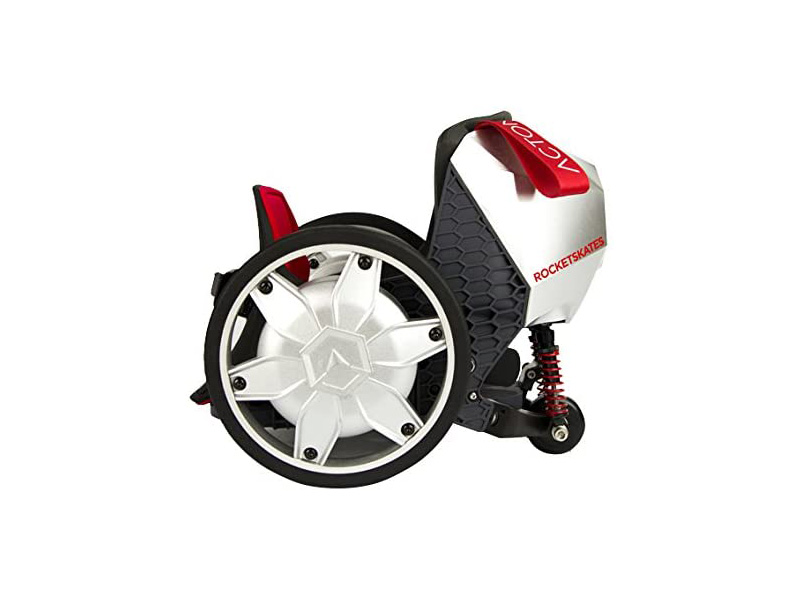 RocketSkates – Electric Motorized Skates
| | | |
| --- | --- | --- |
| ASKED FOR | GOT | SHARK |
| $1 million for 3.5% | NO DEAL | NO SHARK |
Entrepreneurs: Peter Treadway
Acton RocketSkates seeks to revolutionize personal transportation with its signature rocket skates. Strap these electric-powered skates onto your feet to zip around town.
Acton RocketSkates are the motorized electric roller skates that propel a wearer at up to 12 mph. Two sets of step-in footplates secure most types of footwear with strap bindings similar to those on snowboard boots, accommodating small and large feet. Supporting riders up to 250 lbs., each skate's twin 6"-diam. Wheels have a 55-watt motor integrated into its fiber-reinforced nylon frame.
Tilting forward on the toes accelerates while tilting back on the heel gently brakes. The footplates also pivot down to put your foot in contact with the ground for walking or going upstairs. Each skate has a removable lithium-ion battery that provides up to 70 minutes of continuous power (up to 8 miles/70 min. range), ideal for travel across a school campus, to a local cafe, or while roaming a neighborhood festival. Batteries recharge in 2 hours using the included AC adapter. Model R8 Silver.
---
More from Shark Tank
Recommended
Watch full episodes of shark tank online with Amazon Video
Summary
---
Executive producer Mark Burnett and Sony Pictures TV and bring another season of the business-themed reality show Shark Tank where major investors, aka "sharks" pitch business ideas from contestants. The show is based on the Japanese reality show "Dragon's Den."