Shark Tank Season 13 Episode 21 brings a convenient new style of eating authentic Korean food; a product designed to help with one's wellness routine; a take on a common cooking tool; a version of a sports medicine product specifically designed for athletes.
Season 13 Episode 21 in depth
Guest sharks this season include Emma Grede, CEO and co-founder of Good American and founding partner of Skims; actor and comedian Kevin Hart; Peter Jones, dragon on Dragons' Den; Daniel Lubetzky, founder and executive chairman of Kind; and Nirav Tolia, co-founder of Nextdoor.
You may also like
Shark Tank Season Episodes
When I had challenges, it taught me to be more on top of it for the future. Things go wrong all the time when you are running your own business, but it's how you perceive it and deal with it that matters.

Lori Greiner
We listed below every entrepreneur and business who has appeared on Shark Tank Season 13 Episode 21. Many scammers claim they've received big investments from the Sharks or they have been on the show. They were not actually on Shark Tank if you don't see a business on this list. Some of the top places you can use to check are on Wikipedia and also ABC's episode guide.
List with all the appearances in season 13 episode 21:
---
Shark Tank Air Date: 05/02/22 – Season 13 – Episode 21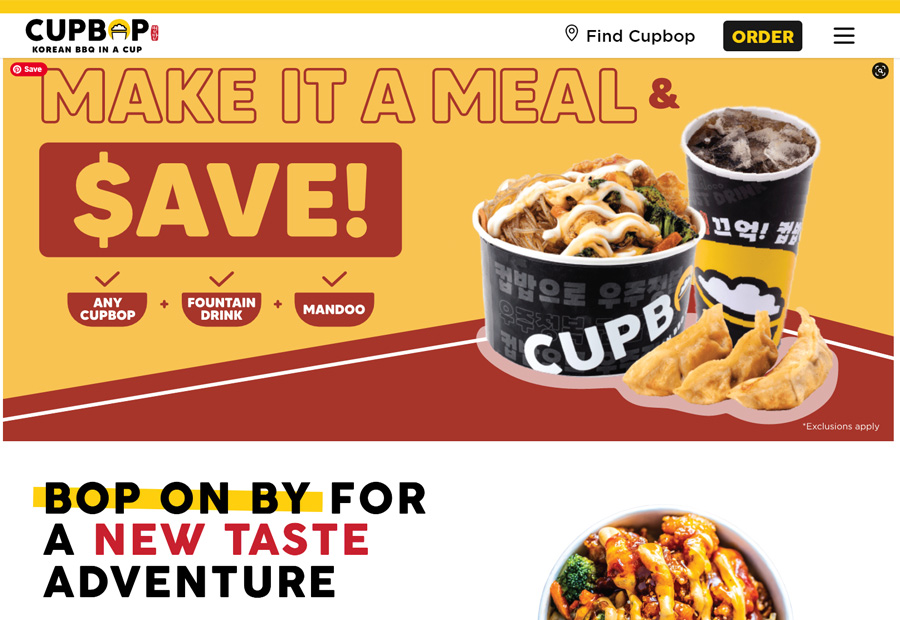 Cupbop – Quick-service Korean barbecue
| | | |
| --- | --- | --- |
| ASKED FOR | GOT | SHARK |
| $1 million for 3% | $1 million for 5% equity | Mark Cuban |
Entrepreneurs: Jung Song and Dok Kwon
Cupbop was founded in 2013 by Jung Song and Dok Kwon in Salt Lake County, Utah, and grow to a valuation of over $10 million. As of 2022 the restaurant chain have 36 total store locations, and six food trucks at different places in the United States.
When it comes to Korean barbecue, Cupbop is a name that immediately springs to mind. After appearing on Shark Tank in the quick-service Korean barbecue concept has continued to revolutionize the culinary landscape with its unique approach.
The founders of Cupbop are determined to offer an authentic Korean experience with their signature recipes and flavors. By focusing on fresh ingredients and modernizing traditional recipes, they have created a fast-casual Korean dining option that appeals to both Millennials and foodies alike. In addition, their convenient ordering options make it easy for customers to get their meals quickly without sacrificing quality or taste.
Cupbop's success story resonates with many entrepreneurs looking for a way into the industry; proving that you don't need expensive equipment or complicated processes when starting up a business. The founders of Cupbop have plans to expand internationally and in 2022 they launched their gift cards with the strategy to increase sales.
---
Plunge – "Cold plunge" tubs
| | | |
| --- | --- | --- |
| ASKED FOR | GOT | SHARK |
| $1.2 million for 5% | $1.2 million cash and a $1.2 million loan for 12% equit | Robert Herjavec |
Entrepreneurs: Michael Garrett and Ryan Duey
Plunge is a revolutionary wellness routine that has taken the world by storm. The series of cold plunge tubs allows users to adjust their ice bath to their desired temperature. It has recently appeared in Shark Tank Season 13, Episode 21. It hopes to revolutionize the way people approach their wellness routines and provide assistance to those who are looking for help in achieving optimal health.
Plunge was created with the goal of helping individuals easily integrate exercise into their daily lives, while providing support with tools and resources. Cold plunge therapy is a great way to promote well-being and overall health. Plunge is a series of adjustable cold plunge tubs that allow users to customize their ice bath experience to the perfect temperature for them.
Recently, Michael and Ryan talked about the many benefits of cold plunge therapy, which include improved circulation, reduced inflammation, and better sleep. This type of therapy is becoming increasingly popular with athletes and people who are looking for a natural way to improve their physical and mental health.
For those looking for the therapeutic and comforting experience of an ice bath, Plunge is the perfect answer. No need to worry about access to clean, filtered water or hauling 40 pounds of ice back to your tub; Plunge has taken care of it all. With a unique design that combines quality materials and engineering, Plunge offers an effective solution for those seeking out this type of therapy.
---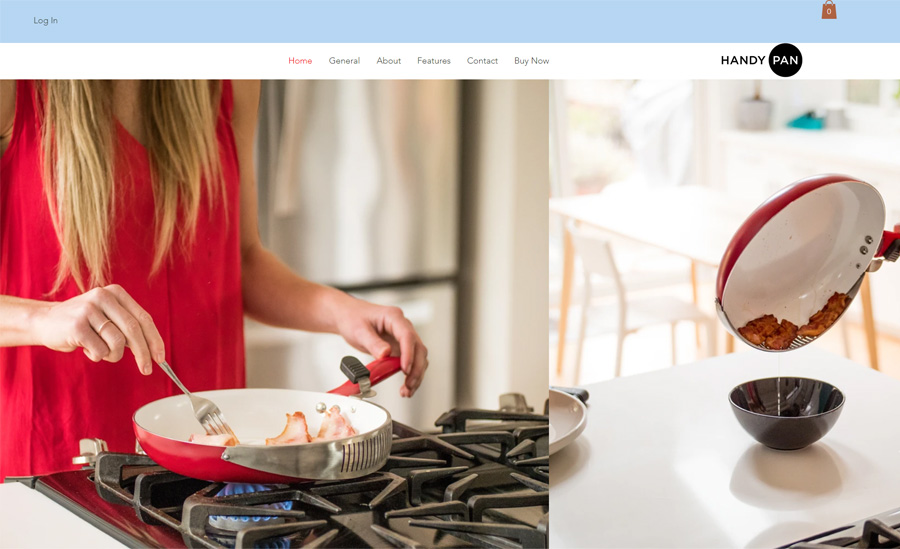 Handy Pan – A pan with a built-in strainer
| | | |
| --- | --- | --- |
| ASKED FOR | GOT | SHARK |
| $10,000 for 20% | $10,000 for 20 | Lori Greiner |
Entrepreneurs: Josh Conway and Adam Chaudry
Cooking at home has never been easier thanks to the invention of the Handy Pan. Josh Conway and Adam Chaudry created their company to make cooking in the kitchen simpler and more efficient by combining a non-stick skillet with a strainer on the side. The Handy Pan allows cooks to drain grease from their food quickly and without any hassle, making it one of the most essential pieces of cookware for any kitchen.
The Handy Pan allows users to cook their favorite meals without worrying about mess and hassle. It is a revolutionary product that has made cooking at home more convenient and less time consuming.
This stainless steel pan is made from the highest quality ceramic and stainless steel, making it incredibly durable and reliable. The unique design of the HandyPan makes it easy to use, as it helps to quickly and efficiently remove unwanted liquids from pan food. Whether you are an experienced chef or a beginner in the kitchen, this handy cooking tool will be an invaluable asset.
The demand for commercial kitchen appliances has seen an exponential rise over the last few years, reaching a market value of USD 83.83 billion in 2020. This growth is expected to further accelerate in the coming years, with market estimates suggesting that it will reach USD 131.77 billion by 2027.
---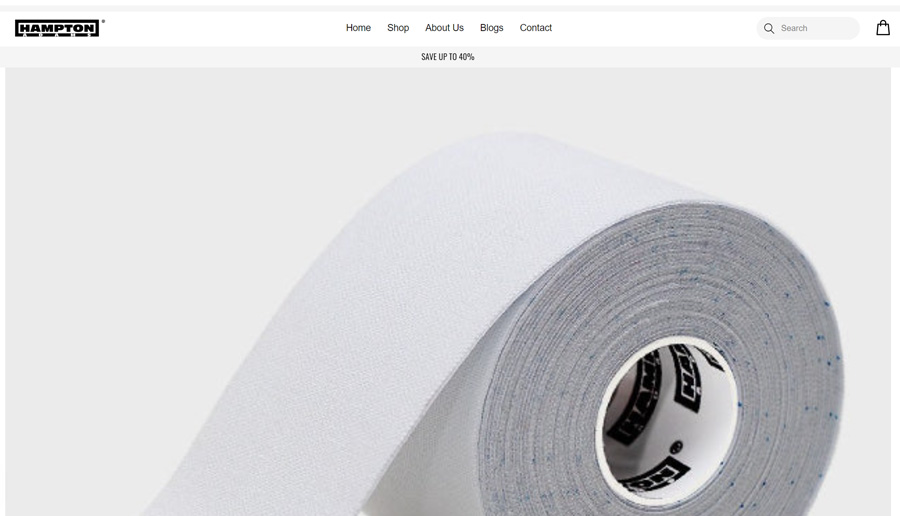 Hampton Adams – Sports and athletic tapes
| | | |
| --- | --- | --- |
| ASKED FOR | GOT | SHARK |
| $500,000 for 10% | NO DEAL | NO SHARK |
Entrepreneurs: Seneca Hampton
Hampton Adams is a name that has become increasingly popular in the world of sports and fitness. Recently featured on Shark Tank, Hampton Adams is the creator of the 3-Pack White Athletic Sports Tape—a unique tape designed to be very strong, easy to tear, and leave no sticky residue. With its superior adhesive qualities and wide range of uses, this tape is quickly becoming a favorite among athletes around the globe.
Founded in 2016 by Seneca Hampton, this business specializes in athletic tapes and other products used to support and protect athletes during training or competitions.
It's also ideal for those looking to improve their performance as it offers maximum support and stabilization during workouts. With Hampton Adams' innovation, athletes can now enjoy the best tape for their sport without compromising on quality or performance.
Whether you're a professional athlete or just looking for some extra cushioning in your daily routine – you can trust Hampton Adams' 100% cotton products to give you everything you need without compromising on quality or comfort.
---
More from Shark Tank
Recommended
Watch full episodes of shark tank online with Amazon Video
Summary
Executive producer Mark Burnett and Sony Pictures TV and bring another season of the business-themed reality show Shark Tank where major investors, aka "sharks" pitch business ideas from contestants. The show is based on the Japanese reality show "Dragon's Den."