Shark Tank season 9 episode 2 introduces entrepreneurs create the ultimate survival kits to get through the first 72 hours of an emergency; parents from Crested Butte, Colorado, create a thriving business that is disrupting the snack chip industry; an entrepreneur from Cary, North Carolina, has a wireless microphone that you can throw; and a recent college grad from Hamilton, New York, designs an app that takes the guesswork out of navigating big airports.
Season 9 Episode 2 in depth
---
Guest sharks this season include Spanx founder Sara Blakely, Virgin Group founder Richard Branson, brand marketer Rohan Oza, TV personality Bethenny Frankel, Matt Higgins, and former MLB star Alex Rodriguez.
In this season 9 episode 2, the guest judge is Rohan Oza.
Rohan Oza
Rohan Oza is an American businessman, investor, and marketing expert behind several large brands.
Oza began his career at age 20 as the manufacturing manager behind Mars' M&M's, and then later became the youngest manager to run the Snickers brand.
Source: Wikipedia
After working for Mars, Oza began a career at The Coca-Cola Company where he revived the Powerade and Sprite brands using innovative methods.
After resigning from Coca-Cola in 2002,[3] Oza left to be a partner in Vitamin Water, doing business as Glacéau, whose sales at the time hovered around $25 million.
You may also like
Shark Tank Season 8
It made no sense to be on television, just for the sake of being on television.

Daymond John
We listed below every entrepreneur and business who has appeared on Shark Tank Season 9 Episode 2. Many scammers claim they've received big investments from the Sharks or they have been on the show. They were not actually on Shark Tank if you don't see a business on this list. Some of the top places you can use to check are on Wikipedia and also ABC's episode guide.
List with all the appearances in season 9 episode 2:
---
Shark Tank Air Date: 10/01/17 – Season 9 – Episode 2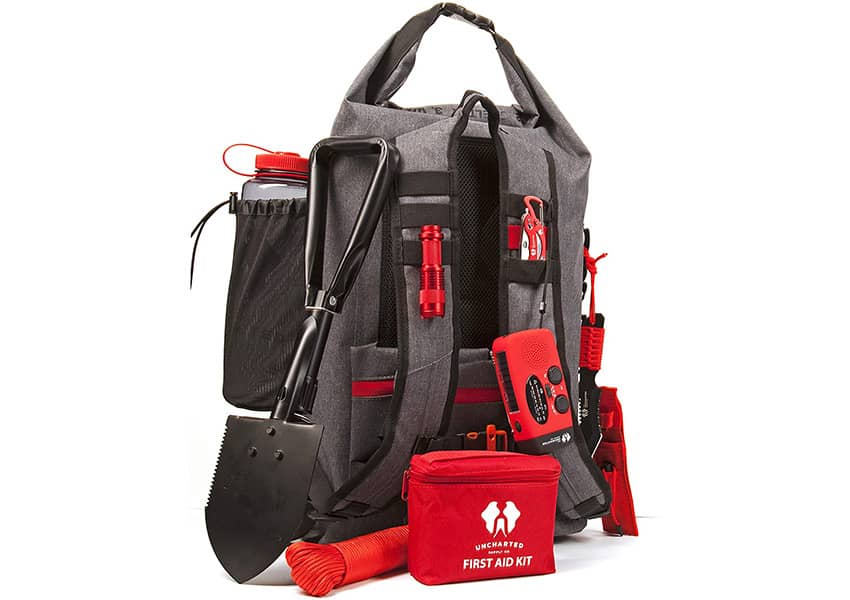 The Seventy2 – Survival Backpack Kit For First 72 Hours
| | | |
| --- | --- | --- |
| ASKED FOR | GOT | SHARK |
| $100,000 for 5% | $200,000 for 10% | Robert Herjavec |
Entrepreneurs: Christian Schauf and Mike Escamilla
Seventy2 is a company from Los Angeles, CA, that has created a to-go bag of tools for emergencies. The bag was designed in an effort to educate, equip, and prepare people for emergency situations.
Every bag contains 35 tools useful in an emergency and all of the tools work together. Each bag also includes all the necessary instructions for its various intended uses in color-coded ways.
Supply Co. provides you with the tools you need to survive all emergencies, big and small. Whether you need food, shelter, or fire, Seventy2's got your back. The business was started 6 months before their appearance and has sold $700,000 in inventory.
---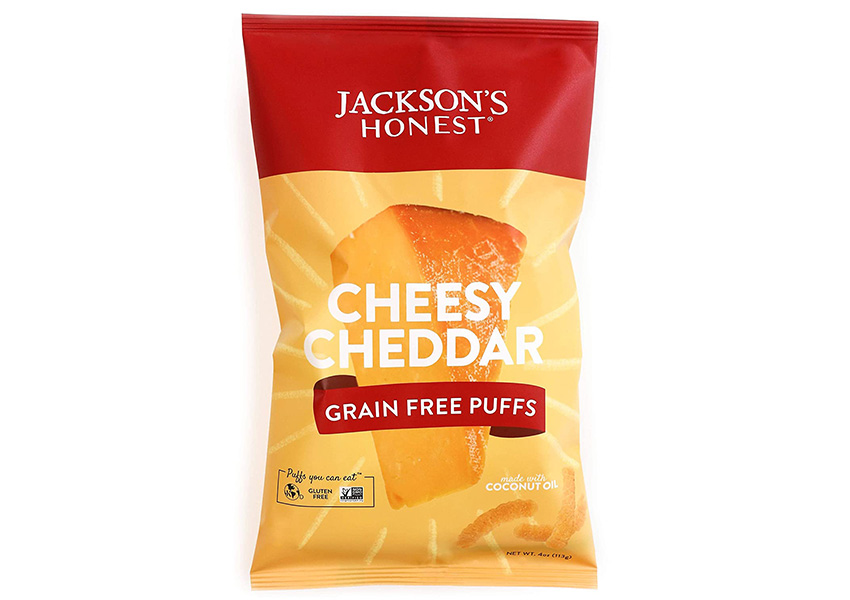 Jackson's Honest Potato Chips
| | | |
| --- | --- | --- |
| ASKED FOR | GOT | SHARK |
| $1.25 million for 5% | $1.25 million for 15% | Rohan Oza |
Entrepreneurs: Megan Reamer and Scott Reamer
Jackson's Honest is a company from Crested Butte, CO, founded by a husband and wife couple that were inspired by their son's health issues to create a healthy set of snack foods.
The company manufactures chips and other snack foods that utilize coconut oil rather than peanut or canola oil. Their primary product and best seller is a line of snack chips.
They offer organic, coconut oil-based potato and tortilla chips. Flavors include sea salt, sweet potato, barbeque, salsa fresca, maple cinnamon and more.
---
Qball Throwable Wireless Microphone
| | | |
| --- | --- | --- |
| ASKED FOR | GOT | SHARK |
| $200,000 for 15% | $300,000 for 30% | Lori Greiner, Mark Cuban, and Rohan Oza |
Entrepreneurs: Shane Cox
Qball is a company from Raliegh, NC, that has created a ball for outdoors and in the classroom that acts like a speaker.
The ball also contains a wireless microphone and can be connected to a Bluetooth enabled stereo system to boost someone's voice. The QBall costs $179 and features a 75-foot operating range, automatic frequency selection and quiet toss capabilities.
The Qball is made of a light, soft, and durable foam, designed to take a beating. The microphone automatically shuts off while in flight so you don't get any unwanted thumps or bumps over the speakers. The Qball also features our exclusive Battery-Saver feature. If no movement is detected for 10 minutes, the Qball will automatically go into standby mode to save on power. Perfect for events, conferences, classrooms, and audience engagement.
---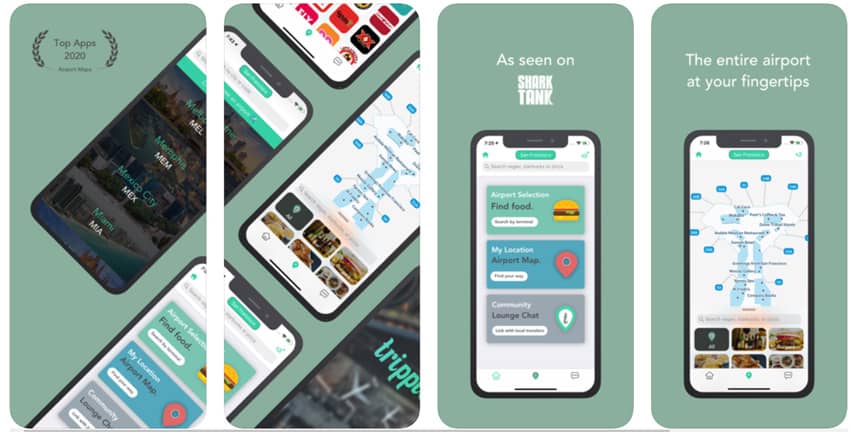 Trippie App For Navigating Airports
| | | |
| --- | --- | --- |
| ASKED FOR | GOT | SHARK |
| $100,000 for 10% | NO DEAL | NO SHARK |
Entrepreneurs: Ryan Diew
Trippie is a company founded by a pair of brothers from Hamilton, NY, who have created an app to help make travel easier by making it easier to navigate airports. Trippie is an airport navigation app, which is currently available for free in the App Store and Google Play.
Trippie takes the guesswork and turbulence out of navigating the world's busiest airports
Trippie is an interactive map that puts the lay of the land in your pocket, so you can easily see where you need to go and exactly how to get there, with a similar experience to using Google Maps.
---
More from Shark Tank
Recommended
Watch full episodes of shark tank online with Amazon Video
Summary
---
Executive producer Mark Burnett and Sony Pictures TV and bring another season of the business-themed reality show Shark Tank where major investors, aka "sharks" pitch business ideas from contestants. The show is based on the Japanese reality show "Dragon's Den."