Shark Tank Season 13 Episode 14 brings a line of beauty products formulated for melanin-rich skin; a product to help eliminate diaper odor; a line of products made from an ancient superfood; a; guest shark Emma Grede.
Season 13 Episode 14 in depth
Guest sharks this season include Emma Grede, CEO and co-founder of Good American and founding partner of Skims; actor and comedian Kevin Hart; Peter Jones, dragon on Dragons' Den; Daniel Lubetzky, founder and executive chairman of Kind; and Nirav Tolia, co-founder of Nextdoor.
You may also like
Shark Tank Season Episodes
You are wise when you listen, especially to people with experience.

Lori Greiner
We listed below every entrepreneur and business who has appeared on Shark Tank Season 13 Episode 14. Many scammers claim they've received big investments from the Sharks or they have been on the show. They were not actually on Shark Tank if you don't see a business on this list. Some of the top places you can use to check are on Wikipedia and also ABC's episode guide.
List with all the appearances in season 13 episode 14:
---
Shark Tank Air Date: 02/25/22 – Season 13 – Episode 14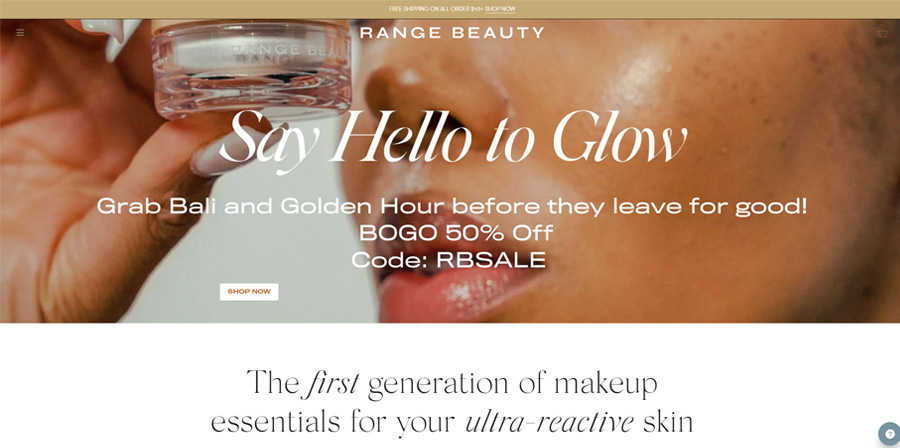 Range Beauty – Inclusive makeup and skincare products
| | | |
| --- | --- | --- |
| ASKED FOR | GOT | SHARK |
| $150,000 for 6% | $150,000 for 20% | Lori Greiner and Emma Grede |
Entrepreneurs: Myisha Fantroy and Alicia Scott
Range Beauty is a startup beauty company that produces 21 shades natural products for women that are often overlooked by major cosmetic companies. Their skincare products are made to address issues faced by people of color. Their mission is to help people make conscious decisions when it comes to their beauty routine by providing them with natural products free from harsh chemicals and synthetic fragrances. Range Beauty also aims to create a positive impact on the environment by creating eco-friendly packaging for their products.
Range Beauty is a revolutionary new makeup line that caters to those looking for more diverse shades and fewer toxic ingredients. This innovative cosmetic line was founded with the goal of providing an affordable solution to customers seeking a high quality, low-allergen makeup experience. Range Beauty stands out from other brands due to its commitment to offering a wide variety of colors for all skin tones and its use of natural, non-toxic ingredients.
From foundation and concealer to eyeshadows and lipsticks, this beauty brand offers an expansive selection of cosmetics that are tailored specifically for people with sensitive skin or those who want to avoid harsh chemicals. With its unique approach, Range Beauty has quickly become a game changer in the world of cosmetics – bringing diversity, affordability, and safety together in one convenient package.
---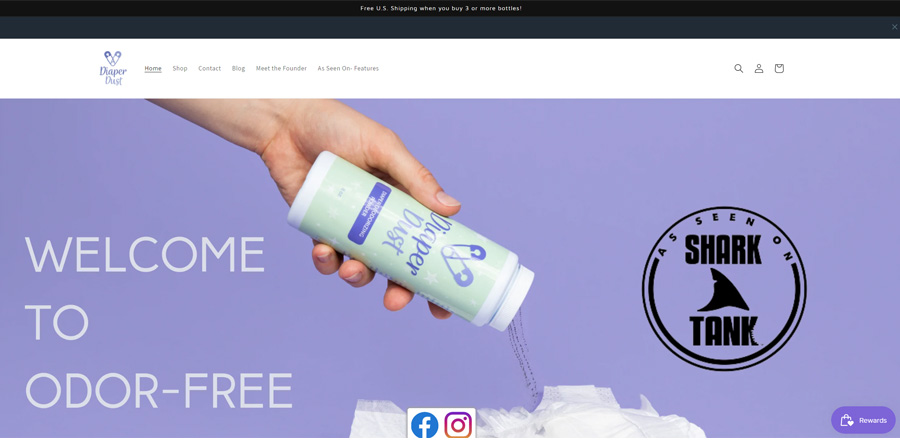 Diaper Dust
| | | |
| --- | --- | --- |
| ASKED FOR | GOT | SHARK |
| $75,000 for 40% | $75,000 for 40% | Mark Cuban |
Entrepreneurs: Regina Crisci
Diaper Dust is a revolutionary way to tackle stinky diapers, as seen on the hit show Shark Tank. It is a patent-pending method that can be applied into any diaper, giving parents an easier and more effective solution for their baby's smelly messes. Using natural ingredients like baking soda and essential oils, Diaper Dust creates an air-tight seal in the diaper which prevents bacteria from spreading odors. This means no more embarrassing moments when you're changing your baby in public!
This unique powder can be used with no need for a pail or plastic bags, making it easy to use at home or on-the-go. It also provides a portable solution so parents can easily freshen up their babies' diapers while traveling. With an unscented formula that works to deodorize without strong fragrances, Diaper Dust helps ensure parents never have to worry about diaper smells again.
Diaper Dust is the perfect solution for parents who are looking for an easy, natural way to keep their babies' diapers smelling fresh. Featuring activated charcoal that absorbs odors and eliminates bacteria in both cloth and disposable diapers, this powder is a must-have for any parent's diaper bag.
The application process itself is also incredibly simple: simply sprinkle some of the powder into the diaper before placing it on your baby. Not only will this keep nasty smells at bay, but it can also help reduce rashes and skin irritations caused by prolonged exposure to wetness.
---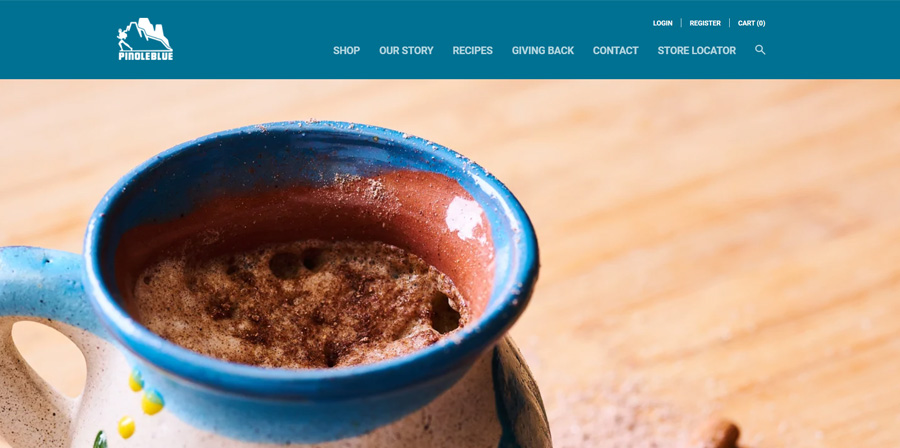 Pinole Blue – Foods made with blue corn
| | | |
| --- | --- | --- |
| ASKED FOR | GOT | SHARK |
| $300,000 for 10% | NO DEAL | NO SHARK |
Entrepreneurs: Kate Kung-McIntyre, Eddie Sandoval, and Kyle Offut
Pinole Blue is an all-natural, organic blue corn drink mix that provides an energy boost and endurance fuel. It contains complex carbohydrates, rich antioxidants, and a variety of sports nutrients to keep you going throughout the day. Pinole Blue is the perfect choice for athletes looking for a natural performance enhancer or those just needing a refreshing pick me up.
This special blend not only helps to provide energy but also contains many vitamins and minerals like potassium, calcium, magnesium and Vitamin A & E which aid in muscle recovery and prevent fatigue during exercise. Pinole Blue can be added to smoothies, juices or just water for a delicious taste that will help keep your body fueled throughout the entire day. Whether you are looking to improve your performance during workouts or just need some extra energy during the day – Pinole Blue has got you covered!
Pinole is an ancient superfood created by the Aztecs to fuel their warriors. It was made from roasted ground white or yellow corn and has been a staple in Mexican cuisine since pre-colonial times. Known for its high energy content, Pinole is a nutritious and filling grain-based snack that can be consumed in many forms. It typically consists of blue corn, which provides an array of essential vitamins and minerals including calcium, phosphorus, magnesium, iron, zinc, vitamin E and B-complex vitamins such as thiamin, riboflavin, niacin and folates.
Additionally it contains fiber to aid digestion as well as proteins necessary for muscle growth. The combination of these nutrients makes it perfect for athletes looking for a natural way to boost their performance without relying on artificial supplements or stimulants
Carbohydrates are essential for endurance athletes, providing the body with fuel throughout an event. Pinole Blue, a complex carb, breaks down slowly over a longer period of time and can give athletes energy for extended periods of activity. Research has shown that consuming carbs during endurance activities increases performance and decreases fatigue due to its slow release of energy.
When compared to simple carbohydrates like glucose, which provide an immediate boost in energy but can cause fatigue shortly after, Pinole Blue stands out as superior fuel source for endurance athletes. It is made up of pinole flour and blue corn masa harina which offer sustained energy without sugar spikes or crashes commonly found in other carbs sources. In addition to providing constant fuel, Pinole Blue is also rich in dietary fiber and protein allowing it to be digested slowly by the body giving athletes an advantage when competing in long distance events.
---
Junobie – Breast Milk Storage Bags
| | | |
| --- | --- | --- |
| ASKED FOR | GOT | SHARK |
| $100,000 for 10% | $100,000 for 22.5% | Emma Grede |
Entrepreneurs: Nikeytha "Nickey" Ramsey
For new and expecting mothers, an essential item for storing breastmilk is a quality storage bag. Junobie bags are designed to be the best reusable, food grade silicone pouch that provide a safe and convenient way to store, freeze and thaw their breastmilk. Recently featured on ABC's Shark Tank, this innovative product was created by Ann Marie Lawrence who wanted a better way than traditional plastic bags for nursing moms to store their milk.
Junobie bags are made of flexible yet durable silicone material with an adjustable drawstring closure at the top so they can hold up to 6 ounces of liquid safely without spilling or leaking. The space-saving design allows them to stack neatly in the freezer or fridge so you'll never have too much clutter in your kitchen.
The Junobie Bag is the first reusable breastmilk storage bag. This revolutionary product is like no other breast milk bag on the market! The promise of this unique patent-pending invention is convenience and sustainability for every nursing mom. It's designed with innovative features that make it stand out from other similar products like its leakproof zipper seal, microwave sterilization capability and portion control side measurements.
---
More from Shark Tank
Recommended
Watch full episodes of shark tank online with Amazon Video
Summary
Executive producer Mark Burnett and Sony Pictures TV and bring another season of the business-themed reality show Shark Tank where major investors, aka "sharks" pitch business ideas from contestants. The show is based on the Japanese reality show "Dragon's Den."