Shark Tank season 6 episode 1 introduces a couple from Fort Worth hope to interest the Sharks in their unique way to swaddle a baby. Other pitches include: a nail salon just for men, a better version of the athletic sock, and a free charging station for mobile phones. Also: Mark and Barbara take entrepreneurs to see their products on display at Target stores.
Season 6 Episode 1 in depth
---
GoPro founder Nick Woodman returns to the Tank in Season 6 for a few episodes. Mark, Barbara, Kevin, Daymond, Lori, and Robert are the regular sharks.
In season 6 episode 1, there is no guest judge.
You may also like
Shark Tank Season 8
Life is like business, 20% of what happens to you is 80% of how you react.

Daymond John
We listed below every entrepreneur and business who has appeared on Shark Tank Season 6 Episode 1. Many scammers claim they've received big investments from the Sharks or they have been on the show. They were not actually on Shark Tank if you don't see a business on this list. Some of the top places you can use to check are on Wikipedia and also ABC's episode guide.
List with all the appearances in season 6 episode 1:
---
Shark Tank Air Date: 09/26/14 – Season 6 – Episode 1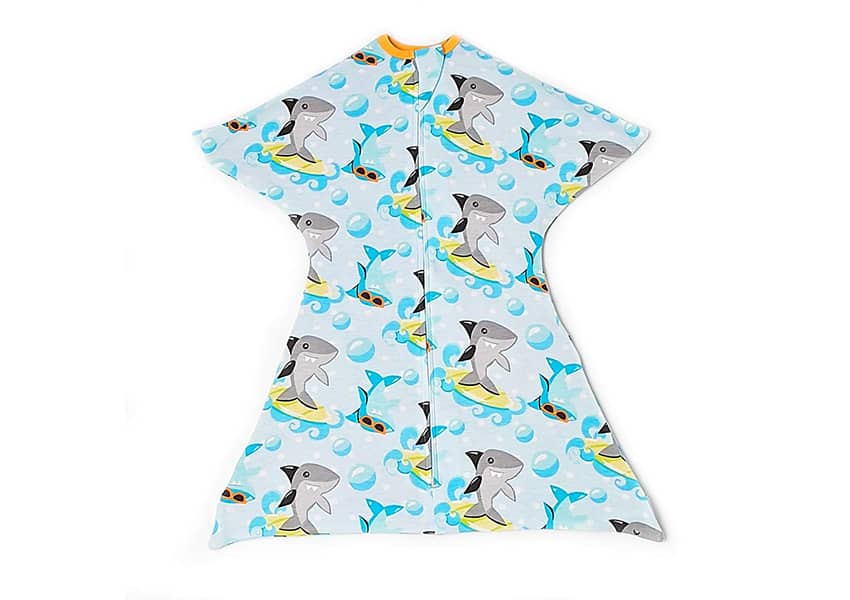 Sleeping Baby – Zipadee-Zip Wearable Blanket
| | | |
| --- | --- | --- |
| ASKED FOR | GOT | SHARK |
| $200,000 for 10% | $200,000 for 20% | Daymond John |
Entrepreneurs: Brett Parker and Stephanie Parker
The Zipadee-Zip is a must-have in every nursery and made from various material blends to keep your baby comfortable. Their Zipadee-Zip sleep swaddle blanket provides a way for your baby to stay warm and cozy similar to a baby burrito blanket. Their Zipadee-Zip acts as a swaddle transition for babies aged three months and older.
The Zipadee-Zip sleep pod helps your baby sleep safer – no loose blankets in the crib. The slight resistance in the wing-span allows a baby to move around freely while still providing the enclosed, cozy sensation babies enjoy so much in the swaddle and the womb.
The Parkers decided it was in their best interest to move forward without a Shark and turned down the deal with Daymond John. Since then, the company has grown leaps and bounds with an expanded product line available across the U.S. and internationally in Canada, Mexico and Europe.
---
Amber – Phone Charging Station
| | | |
| --- | --- | --- |
| ASKED FOR | GOT | SHARK |
| $200,000 for 20% | NO DEAL | NO SHARK |
Entrepreneurs: Kyle Byrd and Bill Shuey
Amber is a mobile device charging station for public spaces where devices can be left to charge safely. It also gives owners a means to monetize the charging service that they have been providing for free.
The idea was for leasing Amber charging stations to bars, malls, airports, movie theaters, arenas, and other venues to offer as a convenience to their customers.
The phone owner would simply register their fingerprint using a biometric fingerprint scanner, select one of the seven available compartments to put their phone in and connect it to a charger.
Status: OUT OF BUSINESS
---
Hammer & Nails – Manicure and Pedicure Shop for Men.
| | | |
| --- | --- | --- |
| ASKED FOR | GOT | SHARK |
| $200,000 for 20% | NO DEAL | NO SHARK |
Entrepreneurs: Michael Elliot
Hammer & Nails is a nail shop for guys, providing hand and foot care in a masculine environment featuring oversized leather chairs, personal flat-screen TVs, premium sports channels, high-end headphones and complimentary beverages.
The founder of Hammer and Nails, Michael Elliot wanted something more than just the norm when walked into a local nail shop.
Hammer and Nails represent more than just a manicure and pedicure salon. It is a grooming shop for guys. He opened his first Hammer & Nails salon in Los Angeles in November 2013.
---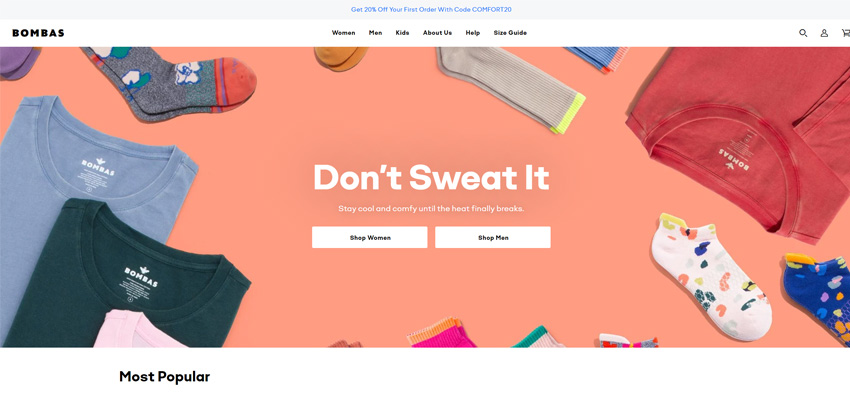 Bombas – Athletic Socks
| | | |
| --- | --- | --- |
| ASKED FOR | GOT | SHARK |
| $200,000 for 5% | $200,000 for 17.5% | Daymond John |
Entrepreneurs: Randy Goldberg and David Heath
That's because in spite of its iffy earnings reports over the last five years, Synergy Research reported that IBM had 7 percent of the cloud infrastructure market in its most recent report, which it defines as Infrastructure.
Enter CSS grid: which lets you place an item exactly where you want it, both vertically and horizontally. Sounds simple, but the reality is that it unlocks a level of expressive freedom and control that previously only print could give us.
Still, IE usage probably isn't significant enough to fully explain the lack of grid adoption. So, consider that the stats cited above focus on page views, not pages. That means that it's the lack of adoption of grid by major websites that more likely explains grid's seemingly poor performance to date.
---
More from Shark Tank
Recommended
Watch full episodes of shark tank online with Amazon Video
Summary
---
Executive producer Mark Burnett and Sony Pictures TV and bring another season of the business-themed reality show Shark Tank where major investors, aka "sharks" pitch business ideas from contestants. The show is based on the Japanese reality show "Dragon's Den."