Shark Tank season 8 episode 10 introduces an entrepreneurial team from Santa Cruz, California, who leaves the Tank to discuss an offer for their electric skateboard business, they get a surprise from the Sharks upon their return; an MIT grad from San Francisco, California, gave up a high-paying consultant job to focus on making human-quality pet food delivered fresh to your door; a duo from San Francisco, California, has a new generation of chewable coffee products made to optimize physical and mental function; and a former restaurateur and her husband designed a product that makes gourmet at-home cooking a breeze. Also, a follow-up on the mother-daughter team from the Denver, Colorado, and their Simply Fit Board, which Lori Greiner invested in during season 7.
Season 8 Episode 10 in depth
---
In this season as the regular sharks appear Mark Cuban, Daymond John, Kevin O'Leary, Barbara Corcoran, and Robert Herjavec. Venture investor Chris Sacca returned as a guest shark in several episodes this season.
In season 8 episode 10, the guest judge is Chris Sacca.
Chris Sacca

Christopher Sacca is an American venture investor, company advisor, entrepreneur, and lawyer. He is the proprietor of Lowercase Capital, a venture capital fund in the United States that has invested in seed and early-stage technology companies such as Twitter, Uber, Instagram, Twilio, and Kickstarter.
Since 2011 he has been listed on Forbes' Midas List: Top Tech Investors.
Lowercase Capital had an investment portfolio of around 80 startups and a variety of more mature companies by 2017.
In April 2017, Sacca announced that he was retiring from venture investing and along with it his role on Shark Tank.
Source: Wikipedia
You may also like
Shark Tank Season 8
It's not about money or connections–it's the willingness to outwork and outlearn everyone when it comes to your business. And if it fails, you learn from what happened and do a better job next time.

Mark Cuban
We listed below every entrepreneur and business who has appeared on Shark Tank Season 8 Episode 10. Many scammers claim they've received big investments from the Sharks or they have been on the show. They were not actually on Shark Tank if you don't see a business on this list. Some of the top places you can use to check are on Wikipedia and also ABC's episode guide.
List with all the appearances in season 8 episode 10:
---
Shark Tank Air Date: 12/02/16 – Season 8 – Episode 10

Nootrobox – Chewable Coffee Cubes and Brain Boosting Supplements
| | | |
| --- | --- | --- |
| ASKED FOR | GOT | SHARK |
| $2,000,000 for 5% | NO DEAL | NO SHARK |
Entrepreneurs: Geoffrey Woo and Michael Brandt
Nootrobox offering edible coffee cubes and other supplements that improve cognitive function. They are also vegan and gluten-free and include smart drugs — or nootropics — to boost mental clarity and focus.
Nootrobox has multiple successful IndieGoGo campaigns. Nootropics include things like vitamins, minerals, amino acids, and many botanical and synthetic compounds
Ingredients in HVMN Rise are tested across a broad set of indicators of cognitive performance including stress, fatigue, working memory, and reaction time. The precise combination of three nootropic ingredients to support long-term cognitive health & performance.
---
Nomiku Sous Vide Cooker
| | | |
| --- | --- | --- |
| ASKED FOR | GOT | SHARK |
| $250,000 for 5% | $250,000 for 10% | Chris Sacca |
Entrepreneurs: Lisa Fetterman and Abe Fetterman
Nomiku started from a Kickstarter campaign in 2012. Founder by former restaurateur Lisa Fetterman and her husband Abe Fetterman. The sous vide technique retains moisture and ensures that food is cooked evenly all the way through.
The WiFi Nomiku comes in either black or white. In 2017, the company began to offer home delivery of prepared meals that are prepared using sous-vide method. In December 2019 the company emailed its customers that they would be discontinuing the Nomiku Smart Cooker and Nomiku Meals.
Fetterman authored a cookbook with Meesha Halm and Scott Peabody, 'Sous Vide at Home' that was a bestseller on Amazon.
Status: OUT OF BUSINESS
---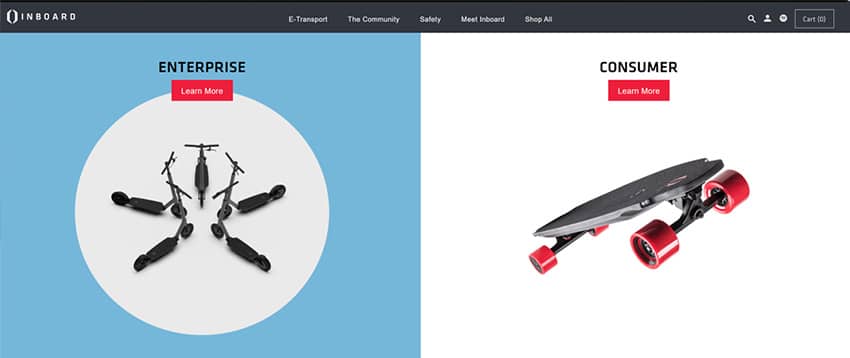 Inboard M1 Electric Skateboard
| | | |
| --- | --- | --- |
| ASKED FOR | GOT | SHARK |
| $750,000 for 4% | $750,000 loan at 9% interest + 4% equity | Lori Greiner and Kevin O'Leary |
Entrepreneurs: Ryan Evans, David Evans and Chris Harley
Introducing the M1™ Electric Skateboard transformed not only how an electric skateboard works, but how it feels. With technology that combines in-wheel motors, a battery you can swap in seconds, and integrated LED lights, Inboard will introduce you to a whole new ride.
Inboard M1 electric skateboard stands out from other e-skateboards. From the in-wheel direct drive motor assembly, swappable battery, and wonderful design, you can expect a comfortable and smooth ride with the M1. Carry on to read our comprehensive Inboard M1 review and why we think this is one of the best electric skateboards in 2020.
Inboard Technologies have implemented in-wheel direct drive motors that pack 1000 Watt continuous power. The skateboard can reach 1600 Watts max power that gives the skateboard impressive torque, acceleration and hill-climbing capability.
---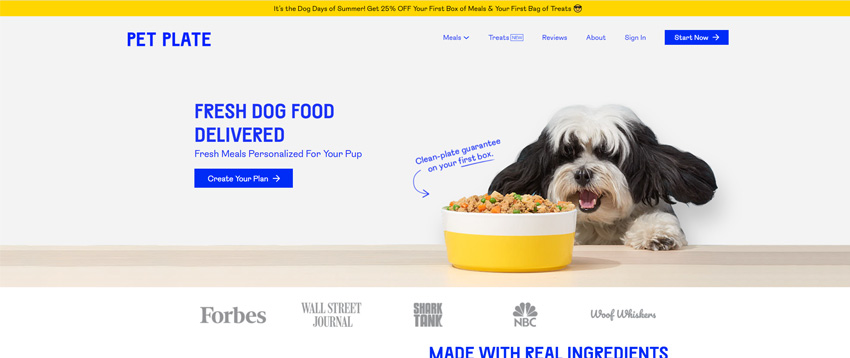 PetPlate – Human Grade Pet Food
| | | |
| --- | --- | --- |
| ASKED FOR | GOT | SHARK |
| $100,000 for 10% | NO DEAL | NO SHARK |
Entrepreneurs: Renaldo Webb
Pet Plate is the pet food delivery service bringing you the healthiest, human-worthy fresh dog food recipes, right to your door.
It's safe to say that rendered dog food is not the healthiest diet for your dog. PetPlate is pet food that you would eat yourself. The meals are prepared by hand with ingredients you might use to cook your own dinner.
Each meal comes full of healthy foods like broccoli, squash, carrots, peas, and a blend of vitamins and minerals. In 2019, Pet Plate had reached over $4.2 million in sales since Shark Tank.
---
More from Shark Tank
Recommended
Watch full episodes of shark tank online with Amazon Video
Summary
---
Executive producer Mark Burnett and Sony Pictures TV and bring another season of the business-themed reality show Shark Tank where major investors, aka "sharks" pitch business ideas from contestants. The show is based on the Japanese reality show "Dragon's Den."