Shark Tank season 10 episode 21 introduces a high-tech product to discover hidden secrets about one's cat; a fashion accessory that helps men look refined; all-electric water sports equipment; a delicious, multipurpose dip; four high school students chat with their favorite shark.
Season 10 Episode 21 in depth
---
Guest sharks for this season, subtitled "A Decade of Dreams," include Jamie Siminoff, the first guest shark to have sought a deal on the show (the sharks passed on his company Doorbot, now known as Ring).
In season 10 episode 21, there is no guest judge.
You may also like
Shark Tank Season 8
I love the freedom of being an entrepreneur that I do what I want to do when I want to do it.

Lori Greiner
We listed below every entrepreneur and business who has appeared on Shark Tank Season 10 Episode 21. Many scammers claim they've received big investments from the Sharks or they have been on the show. If you don't see a business on this list, they were not actually on Shark Tank. Some of the top places you can use to check are on Wikipedia and also ABC's episode guide.
List with all the appearances in season 10 episode 21:
---
Shark Tank Air Date: 04/28/19 – Season 10 – Episode 21
Kymera Electric Body Board
| | | |
| --- | --- | --- |
| ASKED FOR | GOT | SHARK |
| $500.000 for 10% | NO DEAL | NO SHARK |
Entrepreneurs: Jason Woods and Adam Majewski
Kymera manufactures electric, jet-propelled water sport vehicles such as bodyboards, kayaks, and surfboards. This is Kymera's second chance on the Shark Tank as the first time he did not find an investor.
The Kymera Battery can be used in the Body Board, Personal Watercraft, Kayak, and Surf Board as it is interchangeable between all of their products.
To ride the Kymera, you first have to lie on the deck padded with neoprene and use your hand to trigger to accelerate and decelerate and steer with the hips and feet.
---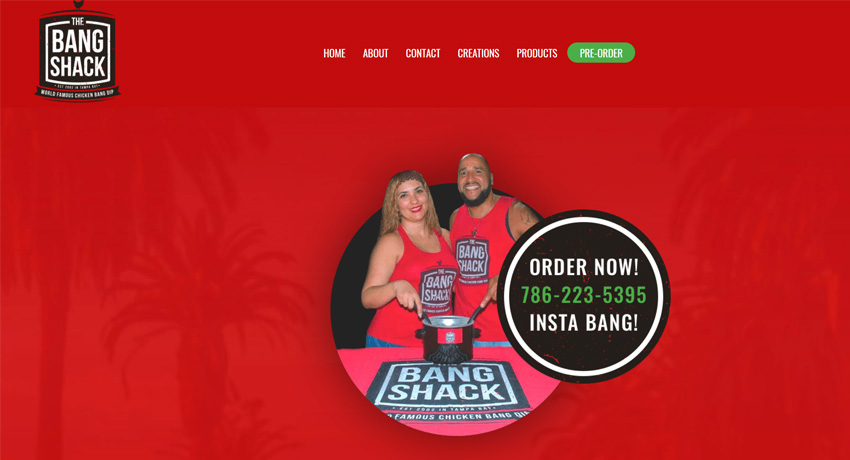 The Bang Shack Chicken Dip
| | | |
| --- | --- | --- |
| ASKED FOR | GOT | SHARK |
| $80,000 for 20% | NO DEAL | NO SHARK |
Entrepreneurs: Jason Hadley
The Bang Shack is World Famous Bang Dip that can turn any party around. Jason's Bang Dip is made with some pretty nifty ingredients but most importantly with love, and its taste will blow you away.
Ingredients include hormone-free all-white chicken breasts, hot sauce, ranch dressing, mild cheddar cheese, sour cream, cream cheese, black olives, onion powder, garlic powder, black pepper and vinegar.
After a great response to his Chicken Bang Dip, from a sales conference, Jason was helping to organize, where he tested his dip, he decided to go for it.
---
Basepaws Cat DNA Test
| | | |
| --- | --- | --- |
| ASKED FOR | GOT | SHARK |
| $250,000 for 5% | $250,000 for 10% ($2.5M valuation) | Kevin O'Leary and Robert Herjavec |
Entrepreneurs: Anna Skaya
Basepaws is the genetic testing company on a mission to build a pet health brand focused on genetics and personalized nutrition. Basepaws was founded in 2017 by Anna Skaya, a dedicated cat lover.
Some kitties have more similarities, but still, all cats have the same wildcat ancestry. With their DNA test, you can easily find whose DNA your kitty has inherited. Gently swab the inside of their cheek, and follow the simple instructions printed on the inside of your CatKit to easily collect your cat's DNA sample.
The company's flagship product is the Basepaws DNA CatKit – a genetic test designed to help cat owners learn more about their cat's breed, traits, and health.
---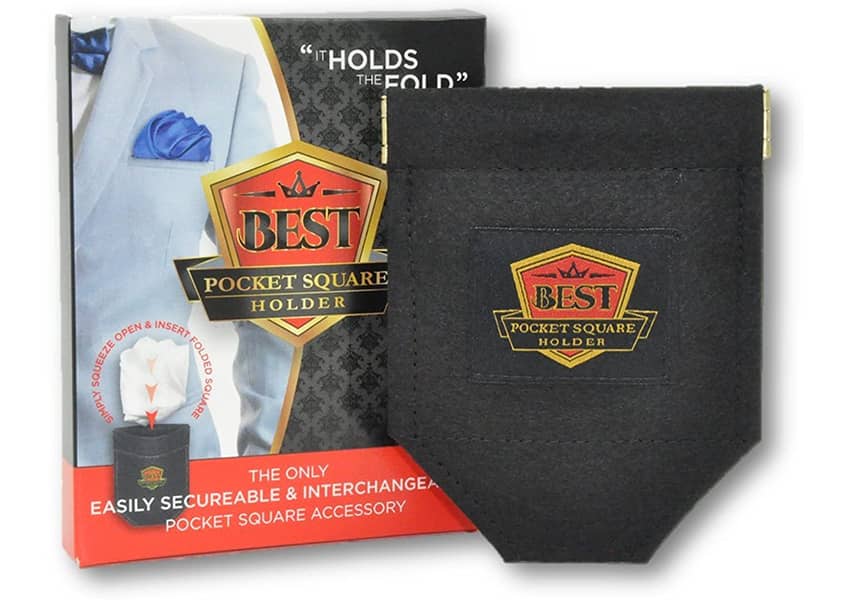 The Best Pocket Square Holder
| | | |
| --- | --- | --- |
| ASKED FOR | GOT | SHARK |
| $200,000 for 15% | $200,000 for $1 per unit royalty in perpetuity | Daymond John |
Entrepreneurs: Cedric Cobb
The Best Pocket Square Holder is a lightweight durable product designed to hold the fold of any pocket square or handkerchief permanently inside the breast pocket of a suit, sport coat, tuxedo, or vest for work or a one-time occasion. Every man should have it in his closet.
By following four easy steps, men can now maintain a trendy, professional, classic, or formal look. It is simply like just selecting the handkerchief of choice or the pocket square from your collection. Style the pocket square with a custom fold from our "How To" section of the website.
By squeezing the Best Pocket Square Holder open at the top you can secure the pocket square band and insert the folded and styled pocket square. The last step to maintain your style all day is to insert the Best Pocket Square Holder in your pocket. The Best Pocket Square Holder should be in the closet of all men.
---
More from Shark Tank
Recommended
Watch full episodes of shark tank online with Amazon Video
Summary
---
Executive producer Mark Burnett and Sony Pictures TV and bring another season of the business-themed reality show Shark Tank where major investors, aka "sharks" pitch business ideas from contestants. The show is based on the Japanese reality show "Dragon's Den."