Shark Tank season 10 episode 15 introduces entrepreneurs from Arcadia and Folsom, California, who have a solution to fight back against bothersome telemarketers and scammers. Entrepreneurs from Oakland, California, present their easy-to-use 3D printer for kids to design and print their own toys, while an entrepreneur from New York, New York, pitches her savings and gifting online platform to help kids learn to save. Last into the Tank is an entrepreneur from Labelle, Missouri, who familiarizes the Sharks with her ethical and customizable meat box subscription delivery service.
Season 10 Episode 15 in depth
---
Guest sharks for this season, subtitled "A Decade of Dreams," include Jamie Siminoff, the first guest shark to have sought a deal on the show (the sharks passed on his company Doorbot, now known as Ring).
In this season 10 episode 15, the guest judge is Jamie Siminoff.
Jamie Siminoff
Jamie Siminoff is the founder of smart home and home security company Ring Inc., which was acquired by Amazon.com in February 2018 for an estimated value of between $1.2 and $1.8 billion, after failing to secure a deal with any of the "sharks" on Shark Tank in late 2013.
In 2011, Siminoff created Ring, a WiFi-enabled video doorbell, as a way to see his doorbell when he was in the garage.
Source: Wikipedia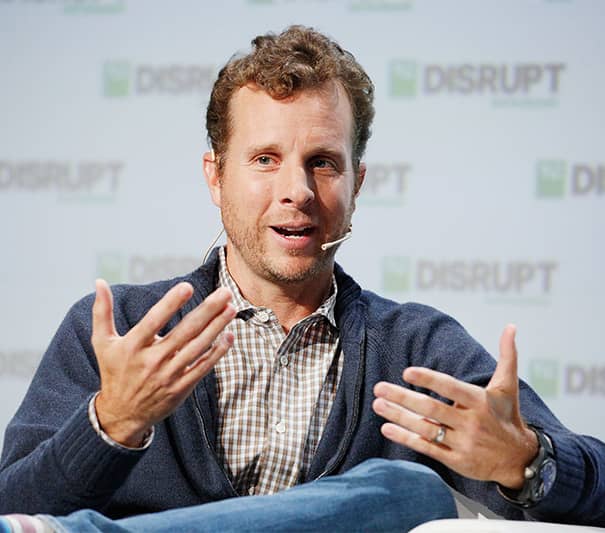 You may also like
Shark Tank Season 8
I have had some great successes and great failures. I think every entrepreneur has. I try to learn from all of them.

Kevin O'Leary
We listed below every entrepreneur and business who has appeared on Shark Tank Season 10 Episode 15. Many scammers claim they've received big investments from the Sharks or they have been on the show. They were not actually on Shark Tank if you don't see a business on this list. Some of the top places you can use to check are on Wikipedia and also ABC's episode guide.
List with all the appearances in season 10 episode 15:
---
Shark Tank Air Date: 03/10/19 – Season 10 – Episode 15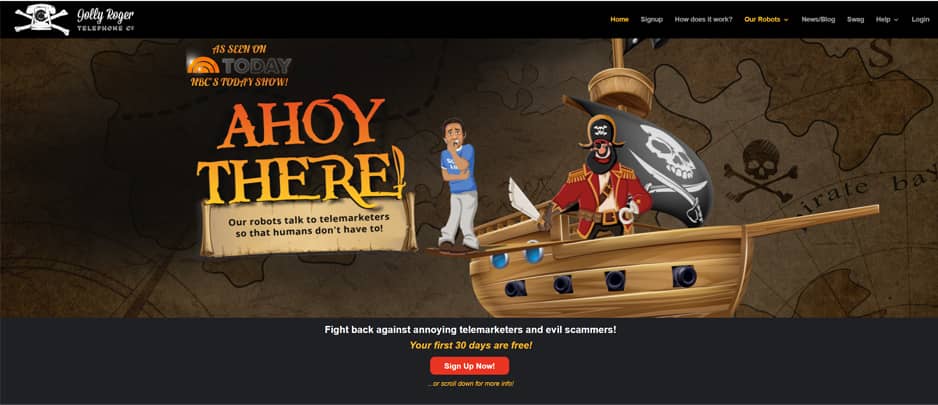 Jolly Roger Phone Bots Frustrate Telemarketers
| | | |
| --- | --- | --- |
| ASKED FOR | GOT | SHARK |
| $400,000 for 10% | NO DEAL | NO SHARK |
Entrepreneurs: Roger Anderson and Steve Berkson
The Jolly Roger Telephone Company helps to protect consumers from spammers and telemarketers by intercepting and re-directing their calls to a conversant AI program.
A third-party reputation scoring company is used by the Jolly Roger Telephone Company uses to determine the likelihood that the call is from a telemarketer and intercepts the call, directing it to one of its AI bots if it thinks it's a scam.
A subscription costs $12 per year due to server hosting fees, telecommunications costs, and data, while costing the company $4 per year.
---
Goalsetter Savings App For Kids
| | | |
| --- | --- | --- |
| ASKED FOR | GOT | SHARK |
| $200,000 for 4% | NO DEAL | NO SHARK |
Entrepreneurs: Tanya Van Court
Goalsetter is the best FDIC-Insured app for kids and families that is allowance and financial literacy, goal-based savings, and gifting.
Goalsetter was designed to make savings accounts easy and fun for the entire family, and it was created by a former Nickelodeon executive. Its main goal is to teach kids important financial lessons and language that will last a lifetime.
Studies show that kids who have savings accounts in their names are 6X more likely to go to college and 4X more likely to become investors by age 25. Goalsetter lets you pay your kids a pay-per-chore based on the extent of their chore hustle or set an amount weekly by choosing an allowance rule that works best for your family.
---
Moink Meat Subscription Box
| | | |
| --- | --- | --- |
| ASKED FOR | GOT | SHARK |
| $250,000 for 10% | $400,000 for 20% | Jamie Siminoff |
Entrepreneurs: Lucinda Cramsey
Moink is the meat subscription box service on a mission to bring you humanely raised meats that are high-quality, from small family farms across America.
Moink gives customers the option of selecting a curated box or customizing your own from a selection of ethically raised grass-fed beef and lamb, pastured chicken and pork, and wild-caught Alaskan salmon.
Approximately 13-16 pounds of meat comes with each box, making the price per serving around $4.50. Their goal is to become a go-to source for humanely-raised and ethically sourced meats for the consumer, as well as an outlet for grass-based farmers to sell their proteins.
---
ToyBox 3D Printer For Kids
| | | |
| --- | --- | --- |
| ASKED FOR | GOT | SHARK |
| $150,000 for 5% | $150,000 for 13% + 2% advisory shares | Kevin O'Leary |
Entrepreneurs: Jenn Chin and Ben Baltes
Toybox is a company that wants to help promote children's creativity with a 3D printer and software so that kids can design and build their own toys. Since now the child could make their own at home, parents no longer had to go to the store to get a new toy,.
The printer is $299 retail and comes with 750 toys already with between seven and ten added every week.
Having the easiest to use design software on the market is an advantage that the entrepreneurs see. They see it is primarily targeted at children between six and nine years old. The company created a long-term five-year plan to have in 10% of all households a Toybox 3D Printer.
---
More from Shark Tank
Recommended
Watch full episodes of shark tank online with Amazon Video
Summary
---
Executive producer Mark Burnett and Sony Pictures TV and bring another season of the business-themed reality show Shark Tank where major investors, aka "sharks" pitch business ideas from contestants. The show is based on the Japanese reality show "Dragon's Den."