Shark Tank season 11 episode 13 introduces a husband and wife duo from Los Angeles, California, pitch their stylish weighted design that adds a constant but comfortable resistance to your workout. Entrepreneurs from Sunset Beach, California, try to get the Sharks to bite on their product that eliminates bland dog food and will get dogs excited to eat; while brothers from Portland, Oregon, seek an investment for their event space that features an American family-favorite game. Finally, entrepreneurs from New York City introduce their multipurpose hair and skin-softening product for the nether regions. Maria Sharapova is goingto be the guest judge for this episode, and there are products including Bala, Fur, Shake It Pup, and Pips & Bounce
Season 11 Episode 13 in depth
---
In season 11 guest sharks are Katrina Lake, founder and CEO of Stitch Fix; tennis player Maria Sharapova, Daniel Lubetzky, founder and CEO of Kind; and Anne Wojcicki, CEO and co-founder of 23andMe. Matt Higgins and Rohan Oza are the recurring Sharks this season.
In this season 11 episode 13, the guest judge is Maria Sharapova.
Maria Sharapova
Maria Yuryevna Sharapova is a Russian former professional tennis player. She played under the flag of Russia with the Women's Tennis Association (WTA), but she has lived in the United States as a permanent resident since 1994.
Sugarpova is a candy line created by Maria Sharapova and candy veteran Jeff Rubin.
Sharapova launched her own tennis apparel line, the Nike Maria Sharapova Collection, in 2010. The collection includes dresses that she designed for all the major tournaments, in collaboration with Nike and Cole Haan.
Source: Wikipedia
You may also like
Shark Tank Season 11
Learn as many mistakes and what not to do while your business or product is small. Don't be in such a hurry to grow your brand. Make sure that you and the market can sustain any bumps that may occur down the road.

Daymond John
We listed below every entrepreneur and business who has appeared on Shark Tank Season 11Episode 13. Many scammers claim they've received big investments from the Sharks or they have been on the show. They were not actually on Shark Tank if you don't see a business on this list. Some of the top places you can use to check are on Wikipedia and also ABC's episode guide.
List with all the appearances in season 11 episode 13:
---
Shark Tank Air Date: 02/28/20 – Season 11 – Episode 13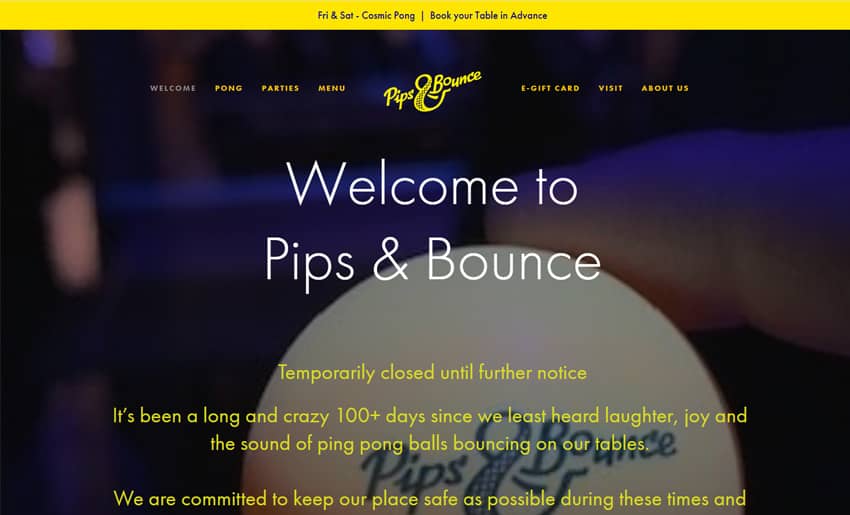 Pips & Bounce Ping Pong
| | | |
| --- | --- | --- |
| ASKED FOR | GOT | SHARK |
| $500,000 for 10% | NO DEAL | NO SHARK |
Entrepreneurs: Eugene Jung and Michael Jung
Pips & Bounce Ping Pong was founded by the Jung brothers Michael and Eugene who realized they missed Ping Pong! They developed a place Pips & Bounce – a ping pong social club located in Portland, Oregon. A new kind of place to bring people together through the joy of pong – Pips & Bounce and help others have just as fun.
In 2012 Michael decided to organize a pop-up ping pong party, inviting 40 of his Facebook friends. 200 people showed up and most of them requested another event. In July 2014, a Kickstarter campaign was initiated to help establish the business, raising $51,059 from 138 backers.
This successful campaign on Kickstarter allowed them to open up their first brick and mortar ping pong paradise.
---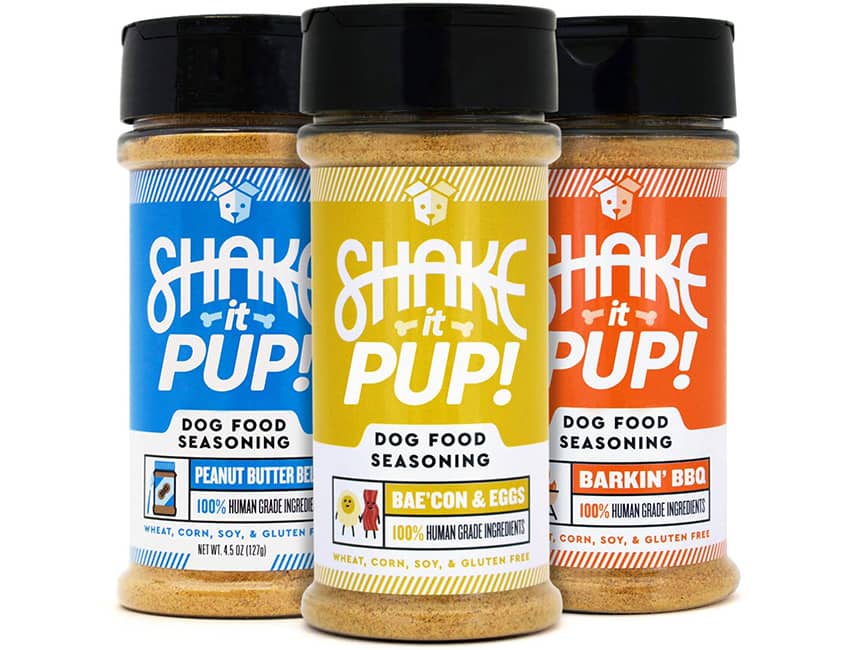 Shake It Pup Dog Food Seasoning
| | | |
| --- | --- | --- |
| ASKED FOR | GOT | SHARK |
| $100,000 for 20% | $100,000 for 25% | Mark Cuban |
Entrepreneurs: AJ Crook and Brett Maiolfi
Shake it Pup's Dog Food Seasoning Topper uses 100% All-Natural, Human-Grade ingredients in each savory recipe. They handcraft their recipes in small batches using local and organic ingredients. These easy to use shaker bottles last for 30-60 meals and are simply sprinkled on your pet's food to boost the flavor of their meal.
Shake it Pup Team has donated over 17,000 premium, grain-free meals to dogs in need by working directly with underserved shelters.
Shake it Pup! Dog Food Seasonings started approximately a year ago and made over $105,000 in sales. Their problem was the inventory as well as their packaging. AJ and Brett who are the founders of the company went to Shark Tank looking for an investor that will help them to find a copacker, increase their purchasing power for raw materials to drive their costs down.
---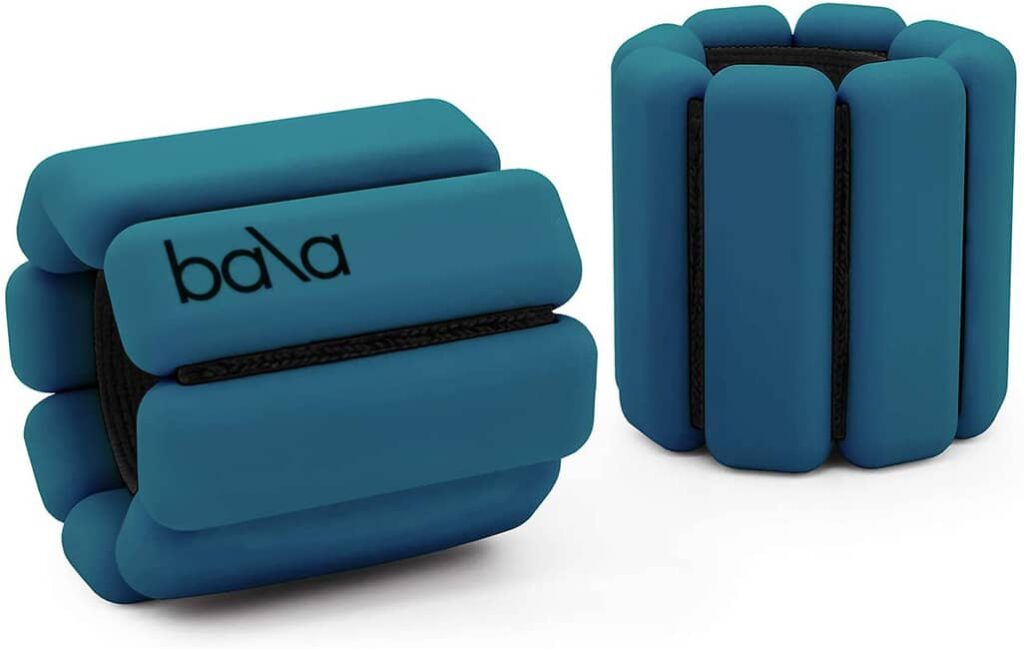 Bala Bangles Workout Weights
| | | |
| --- | --- | --- |
| ASKED FOR | GOT | SHARK |
| $400,000 for 10% | $900,000 for 30% | Mark Cuban and Maria Sharapova |
Entrepreneurs: Natalie Holloway and Max Kislevitz
As health and exercise enthusiasts, Natalie Holloway and her husband were aware the benefits of adding weights to an exercise routine. The product came out to life after a successful Kickstarter campaign that raised $50,448, from 381 backers in 2017.
Bala Bangles are the world's first wearable weights with fashion in mind. At just one pound each, Bala Bangles add a constant but comfortable resistance to your workout. To increase heart rate, burn fat, and build muscle. Traditional dumbbells build strength but limit your range of motion, interrupt your workout, and don't travel well.
Bala Bangles are additive to any workout. From yoga to boxing to high fiving your coworkers. The one size fits all, unisex weights are made from stainless steel bars coated in a silky smooth silicone skin. The bars are bound with an athletic elastic with velcro closure.
Launching just 18 months before its Shark Tank appearance, Bala Bangles has already reached approximately $2.5 million in sales. The weights are very comfy and soft to the touch.
---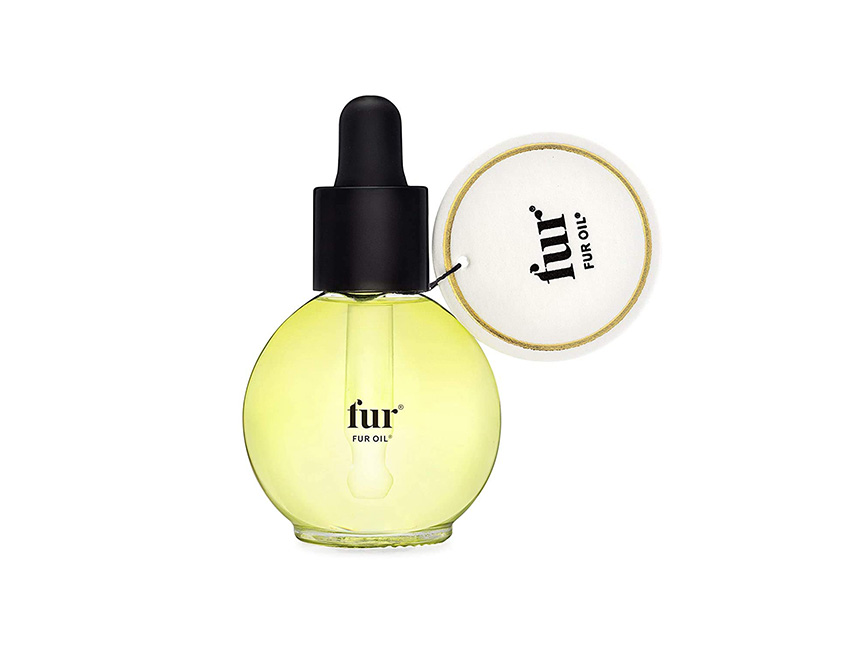 Fur Oil
| | | |
| --- | --- | --- |
| ASKED FOR | GOT | SHARK |
| $500,000 for 2.5% | $500,000 for 8% + $50,000 to a body positivity charity | Lori Greiner |
Entrepreneurs: Laura Schubert and Lillian Tung
Fur oil is made from a blend of jojoba, grapeseed, tea tree, and clary sage seed oil. Specifically designed for pubic hair and skin, their signature blend of lightweight oils gently softens hair and clears pores for fewer ingrowns and healthier skin.
The entire line is created with the cleanest facial-grade, vegan, cruelty-free, non-toxic ingredients that are dermatologically and gynecologically tested. Fur Oil is meant to be used everywhere hair meets skin, including pubic area, underarms, chest, legs, and face.
Co-founders Laura and Lillian seek to make Fur a force for good in the world—whether this means being responsible eco-citizens, creating effective, clean products, or challenging outdated societal views that breed unnecessary shame and stigma around our bodies.
---
More from Shark Tank
Recommended
Watch full episodes of shark tank online with Amazon Video
Summary
---
The Shark Tank welcomed guest shark, Maria Sharapova, to seek investment opportunities alongside tenured sharks Mark Cuban, Daymond John, Lori Greiner, and Kevin O'Leary.
Executive producer Mark Burnett and Sony Pictures TV and bring another season of the business-themed reality show Shark Tank where major investors, aka "sharks" pitch business ideas from contestants. The show is based on the Japanese reality show "Dragon's Den."