Shark Tank season 7 episode 4 introduces a device that helps simplify potty-training; a baked-to-order brownies & cookies mashup. Also, an update on the Roominate inspirational toy business, which Mark Cuban invested in during Season 6.
Season 7 Episode 4 in depth
---
Actor Ashton Kutcher, music manager Troy Carter, and venture investor Chris Sacca appeared as guest sharks this season.
In season 7 episode 4, there is no guest judge.
You may also like
Shark Tank Season 8
To get people who will truly love your product and spread the word, make them proud of it and make sure you don't embarrass them by putting something out there that isn't 100 percent.

Daymond John
We listed below every entrepreneur and business who has appeared on Shark Tank Season 7 Episode 4. Many scammers claim they've received big investments from the Sharks or they have been on the show. They were not actually on Shark Tank if you don't see a business on this list. Some of the top places you can use to check are on Wikipedia and also ABC's episode guide.
List with all the appearances in season 7 episode 4:
---
Shark Tank Air Date: 10/16/15 – Season 7 – Episode 4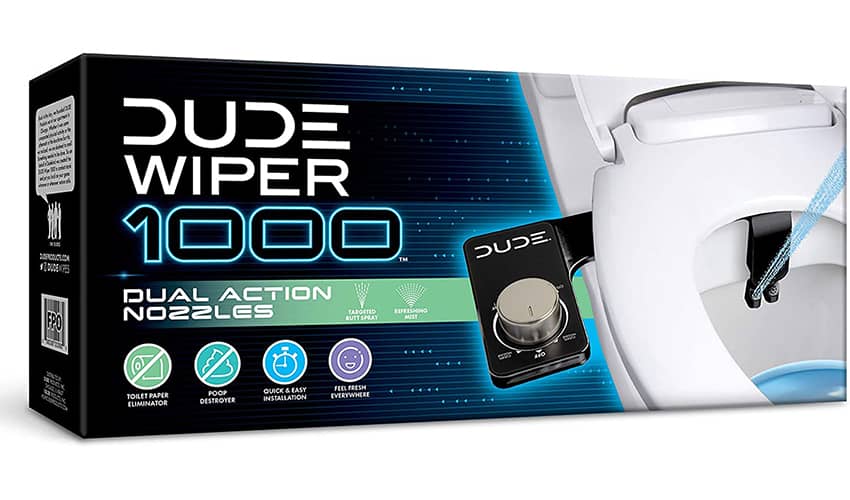 Dude Wipes – Male Hygiene Wipes
| | | |
| --- | --- | --- |
| ASKED FOR | GOT | SHARK |
| $300,000 for 10% | $300,000 for 25% | Mark Cuban |
Entrepreneurs: Sean Riley, Mike Deagan, Jeff Klimkowski
A personal care brand based in Chicago, Dude Products, manufactures disposable wipe products called Dude Wipes. These self-care products for DUDES leave you feeling refreshed and get the job done. The products range from their original flushable DUDE Wipes to deodorant body powders, face and shower wipes, body sprays to DUDE performance underwear.
The DUDE Wiper is a lean, mean poop destroyer that cleans, refreshes, and eliminates odor all at the same time. Get a refreshing, custom clean by using their refreshing mist or dual action nozzle for a targeted butt spray, instead of toilet paper. No plumbing is required and is only a simple 3-step installation for an easy toilet fit with full adjustability.
Dude Wipes were invented by founders and childhood friends Sean Riley, Brian Wilkin, Ryan Meegan, and Jeff Klimkowski
---
Brookies + Milk – Cookie Meets Brownie
| | | |
| --- | --- | --- |
| ASKED FOR | GOT | SHARK |
| $100,000 for 20% | NO DEAL | NO SHARK |
Entrepreneurs: Jovon English
Brookies + Milk is LA's premier destination for one-of-a-kind brownie-cookie combinations. To ensure the finest quality, their products are made with fresh ingredients. Their cookie product variety includes specialty brookies, Peanut Butter, OG, Blondie, Turtle, Snickerdoodle and Sugar.
There are over eight different specialty treats, at Milk and Brookies. The top is a mouth-watering cookie, and the base of this irresistible concoction is a moist brownie.
They are sold by the dozen, half dozen or two dozen and only available in Los Angeles. 24 hours are needed for an online order to process, and shipping takes 7-10 days.
Status: OUT OF BUSINESS
---
EZPeeZ – Adult and Child Toilet Seat in One
| | | |
| --- | --- | --- |
| ASKED FOR | GOT | SHARK |
| $50,000 for 15% | NO DEAL | NO SHARK |
Entrepreneurs: Brian Kleinschmidt
EZPeeZ is an alternative to other potty training seats. A special hinge allows just a portion of it to be lifted, distinguishing it from a normal toilet seat. This creates a space that's the right size for a little kid.
The world potty trains have been revolutionized by E-Z-Pee-Z! The old fashioned toilet training devices are gone. Without any headaches or concerns, the same toilet seat can be used by everyone. The entire seat releases with just one press of a button, E-Z-Pee-Z has a slow closing lid and makes cleaning simple.
This slow-closing flip-down design that children can use worry-free, and with a toilet seat that's just the right size aren't so scary anymore. The versatile can be used by the whole family, thanks to the design that converts from adult-size to child-size and back.
---
Table 87 Coal Oven Pizza – Coal Fired Pizza
| | | |
| --- | --- | --- |
| ASKED FOR | GOT | SHARK |
| $200,000 for 10% | $200,000 for 18.5% | Lori Greiner |
Entrepreneurs: Thomas Cucco
Table 87's Tom is now expanding into frozen pizza products, after starting out with just one pizzeria. Packaged by the pie or by the slice, his coal-oven pizza is flash-frozen, making it the most delicious pizza you could possibly make at home.
Thomas Cucco is the founder and sells to grocery stores after flash freezes the fresh pizza. Restaurateur Thomas opened his boutique-style restaurant Cucco Table 87 in 2012. He is located in a prominent area of Brooklyn known as Brooklyn Heights and it is known for serving coal oven pizza 'by the slice'.
---
More from Shark Tank
Recommended
Watch full episodes of shark tank online with Amazon Video
Summary
---
Executive producer Mark Burnett and Sony Pictures TV and bring another season of the business-themed reality show Shark Tank where major investors, aka "sharks" pitch business ideas from contestants. The show is based on the Japanese reality show "Dragon's Den."