Shark Tank season 11 episode 23 introduces an entrepreneur from Denver, Colorado, who wants to make learning or working more functional and eco-friendly with his ingenious line of office products. Firefighters from Norfolk, Virginia, present their safe product that they believe will save lives. A favorite childhood drink gets a new healthy tweak from a pair of entrepreneurs from Westwood, Massachusetts, while a restaurateur from Los Angeles, California, presents to the Sharks how he sees the future of restaurants.
Season 11 Episode 23 in depth
---
In season 11 guest sharks are Katrina Lake, founder and CEO of Stitch Fix; tennis player Maria Sharapova, Daniel Lubetzky, founder and CEO of Kind; and Anne Wojcicki, CEO and co-founder of 23andMe. Matt Higgins and Rohan Oza are the recurring Sharks this season.
In this season 11 episode 23, the guest judge is Rohan Oza.
Rohan Oza
Rohan Oza is an American businessman, investor, and marketing expert behind several large brands.
At age 20, Oza starts his career as the manufacturing manager behind Mars' M&M's, and then later became the youngest manager to run the Snickers brand.
Source: Wikipedia
After working for Mars, Oza began a career at The Coca-Cola Company where he revived the Powerade and Sprite brands using innovative methods.
Oza became a partner in Vitamin Water, after resigning from Coca-Cola in 2002, doing business as Glacéau, whose sales at the time hovered around $25 million.
You may also like
Shark Tank Season 8
The difference between successful people and others is how long they spend time feeling sorry for themselves.

Barbara Corcoran
We listed below every entrepreneur and business who has appeared on Shark Tank Season 11 Episode 23. Receiving big investments from the Sharks or they have been on the show are some of the top scammers' claims. If you don't see a business on this list, they were not actually on Shark Tank. ABC's episode guide and on Wikipedia are some of the top places you can use to check.
List with all the appearances in season 11 episode 23:
---
Shark Tank Air Date: 05/13/20 – Season 11 – Episode 23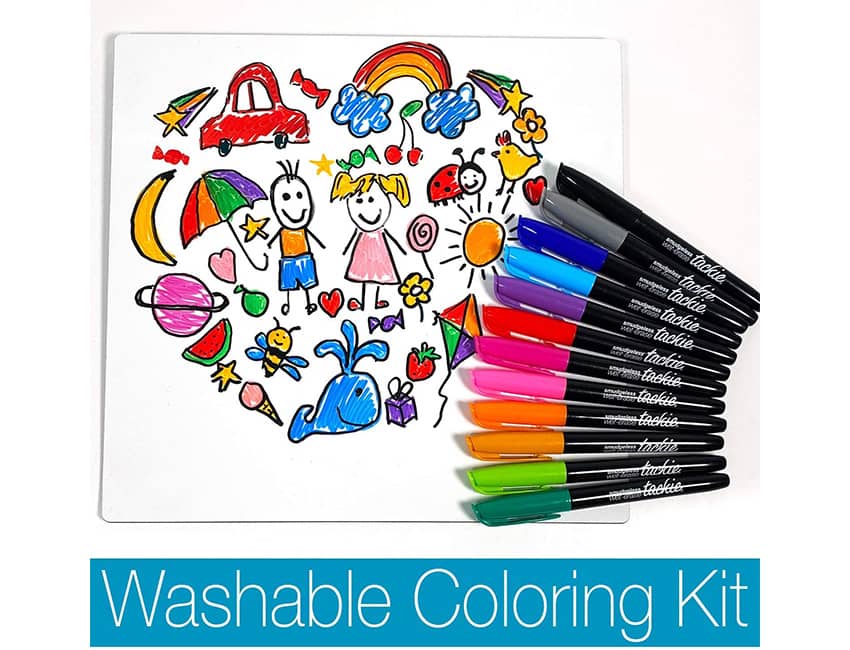 mcSquares Dry Erase Whiteboard Tiles
| | | |
| --- | --- | --- |
| ASKED FOR | GOT | SHARK |
| $300,000 for 10% | $300,000 for 25% | Kevin O'Leary |
Entrepreneurs: Anthony Franco
mcSquares sells, designs, and manufactures products that inspire team creativity, help people stay organized, and cultivates organizational collaboration. They also offer whiteboards with different sizes and shapes and sticky notes.
The products are made in Colorado and they started by Kickstarter Campaigns where they funded their first products.
mcSquares Tiles are a system of interconnecting whiteboard cards. Tiles stick to magnetic surfaces like most whiteboards and metal, and to shiny surfaces like glass, plastic and metal. YOu have many options to choose from such as Mini Tiles (5″ square), Large Tiles (11″ square), and Columns, or you can purchase a Kit with a combination of each.
Kevin O'Leary became an investor, following an appearance on Shark Tank in May 2020. The company generated over $2M in lifetime sales, with 600% growth between Q1 2019 and Q1 2020. Anthony Franco founded this company and has a historical record of 4 other successful entrepreneur ideas.
---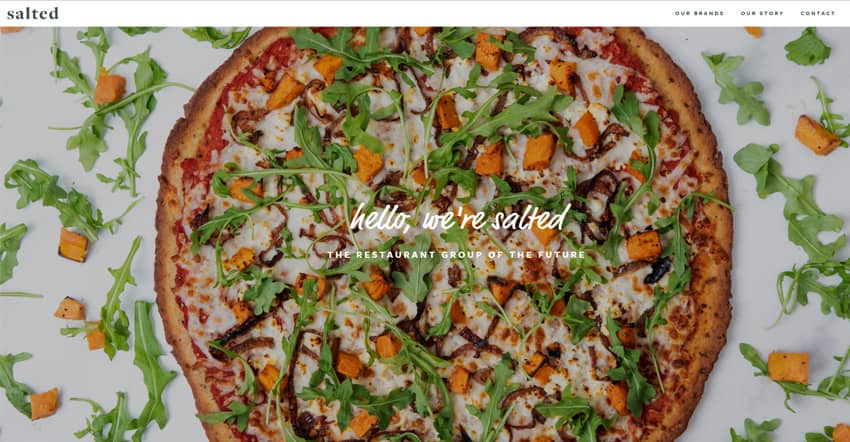 Salted Restaurant Delivery
| | | |
| --- | --- | --- |
| ASKED FOR | GOT | SHARK |
| $500,000 for 5% | NO DEAL | NO SHARK |
Entrepreneurs: Jeff Appelbaum's
Salted, a food–delivery-service company created by the entrepreneur Jeff Appelbaum appears on Sharks Tank on ABC to see if he could get an investment.
Salted is focused on a new type of restaurant model, built for a consumer who cares more about the quality of the food they're putting into their bodies.
All Salted brands uses ghost kitchens to prepared products and services for delivery such as Grubhub, DoorDash, or Uber Eats.
A new dining experience to customers is brought by Salted on Shark Tank featuring brands like $5 Salad Company and Cauliflower Pizza.
---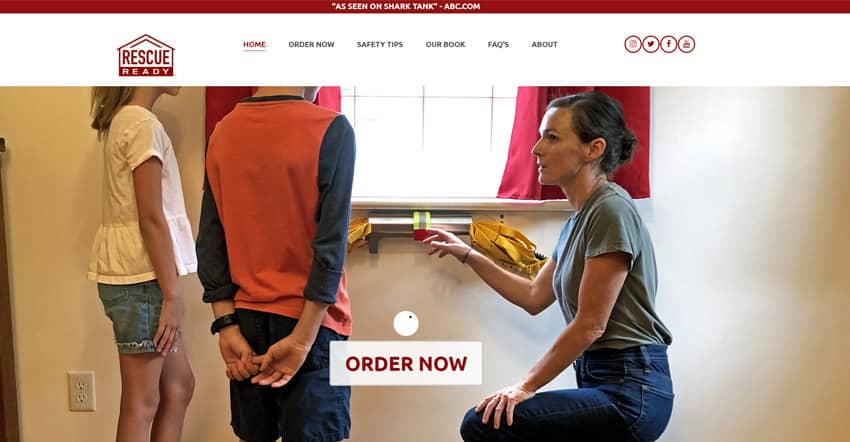 Rescue Ready Window Escape Ladder
| | | |
| --- | --- | --- |
| ASKED FOR | GOT | SHARK |
| $75,000 for 15% | NO DEAL | NO SHARK |
Entrepreneurs: Eric Hartsfield and Brett Russell
Eric has been a firefighter for 10 years with the Norfolk (VA) Fire Rescue, while his business partner and friend Brett has been a firefighter/paramedic for 13 years.
Using a compartment located at the bottom of the window frame is where Rescue Ready will be stored. When not needed, the decorative cover will hide the ladder but in the case of an emergency, it will provide easy identification.
Rescue Ready is attached and installed permanently to the structural components of your home.
Typically by the framing contractor building your home, can do the installation when the windows are installed.
---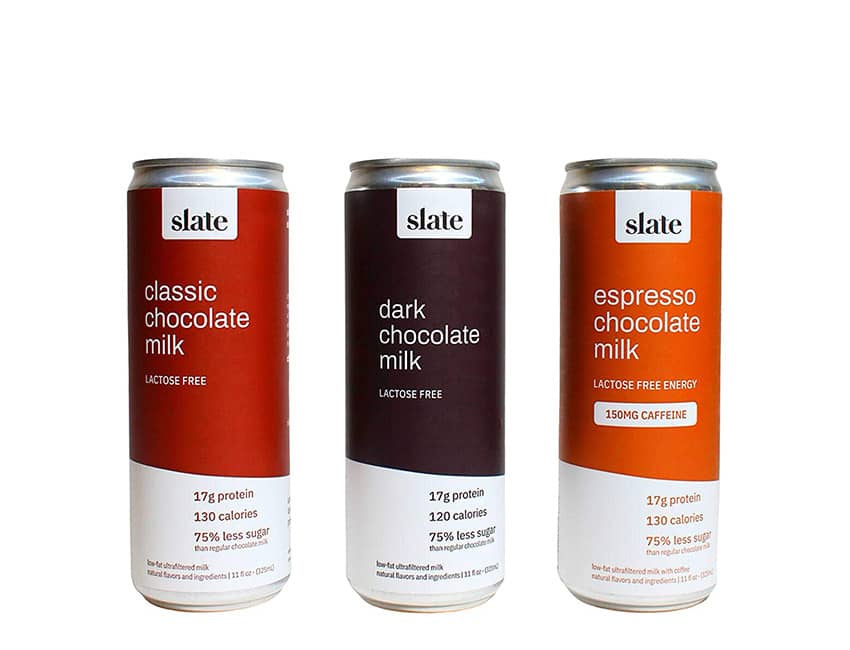 Slate Chocolate Milk
| | | |
| --- | --- | --- |
| ASKED FOR | GOT | SHARK |
| $400,000 for 10% | NO DEAL | NO SHARK |
Entrepreneurs: Manny Lubin and Josh Belinsky
Slate's chocolate milk has less sugar than regular milk and is lactose-free due to the process called ultrafiltration used to filter out most of the milk's natural sugars.
Slate Chocolate Milk is available in three varieties: Dark, Classic and Espresso and it doesn't require refrigeration.
Since their appearance on Shark Tank, they've been sold in Whole Foods and some other major store chains.
The company offers a subscription rate of $29.99, where products are automatically delivered on your schedule and you can opt-out from it at any time. You can cancel or modify your subscription at any time. Slate Chocolate Milk offers a Variety Pack of 12 for $35.99.
---
More from Shark Tank
Recommended
Watch full episodes of shark tank online with Amazon Video
Summary
---
Executive producer Mark Burnett and Sony Pictures TV and bring another season of the business-themed reality show Shark Tank where major investors, aka "sharks" pitch business ideas from contestants. The show is based on the Japanese reality show "Dragon's Den."