Shark Tank season 11 episode 21 presents a gadget designed to safely and quickly get children in and out of a car; a lower-cost computer for kids; a data-driven approach to skin care; a device created to bring a robot revolution to children's education;
Season 11 Episode 21 in depth
---
In season 11 guest sharks are Katrina Lake, founder and CEO of Stitch Fix; tennis player Maria Sharapova, Daniel Lubetzky, founder and CEO of Kind; and Anne Wojcicki, CEO and co-founder of 23andMe. Matt Higgins and Rohan Oza are the recurring Sharks this season.
In this season 11 episode 21, the guest judge is Anne Wojcicki.
Anne Wojcicki
Anne E. Wojcicki is an American entrepreneur who co-founded and serves as CEO of the personal genomics company 23andMe.
She has two sisters Janet Wojcicki who is an anthropologist at the University of California in San Francisco and Susan Wojcicki, a former executive at Google, and CEO of YouTube..
23andMe is based in Sunnyvale, California, a privately held biotechnology and personal genomics company, that provides genetic testing.
The name of the company comes from the 23 pairs of chromosomes in a normal human cell.
Source: Wikipedia
You may also like
Shark Tank Season 7
The road to riches is never straight and narrow. It can be riddled with financial land mines.

Kevin O'Leary
We listed below every entrepreneur and business who has appeared on Shark Tank Season 11 Episode 21. Many scammers claim they've received big investments from the Sharks or they have been on the show. If you don't see a business on this list, they were not actually on Shark Tank. ABC's episode guide and Wikipedia are some of the top places where you can check.
List with all the appearances in season 11 episode 21:
---
Shark Tank Air Date: 05/06/20 – Season 11 – Episode 21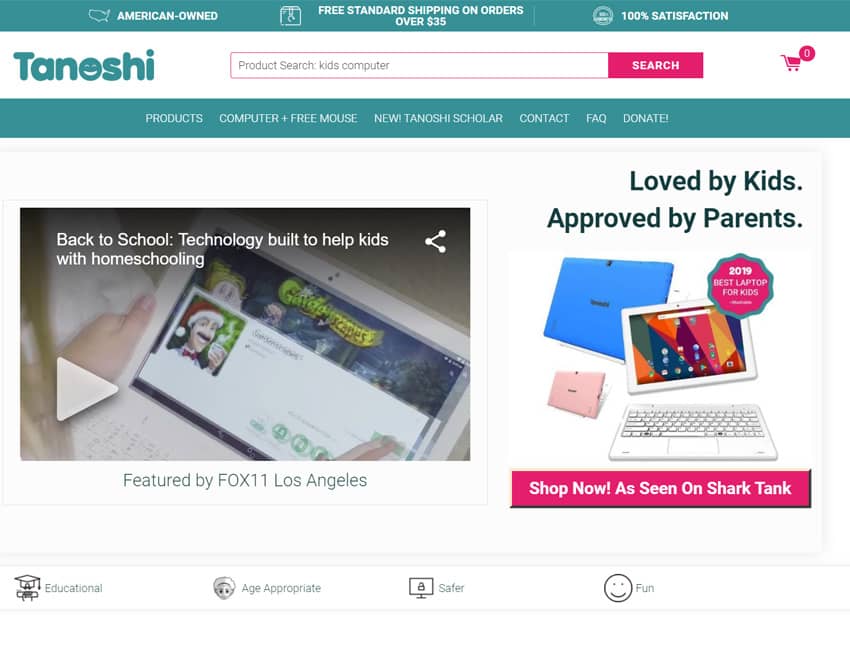 Tanoshi Kids Computer
| | | |
| --- | --- | --- |
| ASKED FOR | GOT | SHARK |
| $500,000 for 8% | $500,000 for 20% | Daymond John |
Entrepreneurs: Brad Johnston, Lisa Love, and Greg Smith
Tanoshi Kids Computers runs on Android and are design to work as 2-in-1 tablets and laptops. They are equipped with front and rear-facing cameras. In the Google Play Store are available millions of apps and games.
Tanoshi is a Silicon Valley-based startup bringing experience from working at high-tech companies, including Apple, Google, and Hewlett-Packard.
Tanoshi creates this affordable, age-appropriate, educational, and fun computers for all children. All the software kids need to complete school assignments and write papers is available.
Kids can use this tables priced at $200 to play games on it, learn computer skills or connect with friends and relatives.
---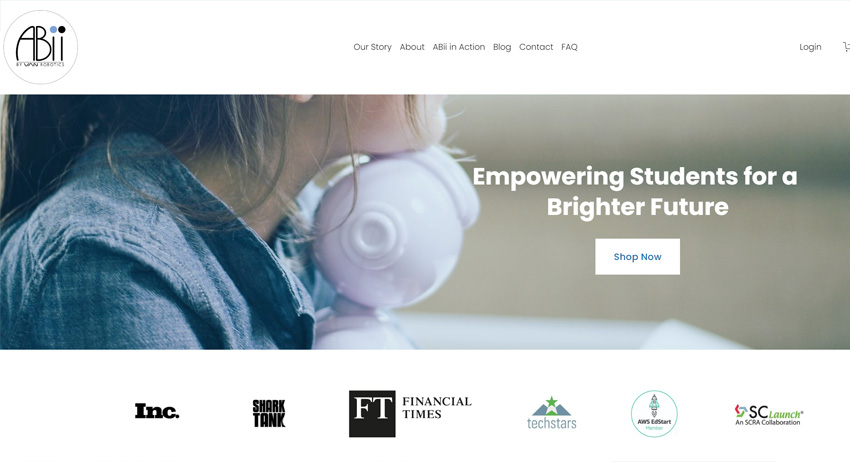 ABii Educational Robot
| | | |
| --- | --- | --- |
| ASKED FOR | GOT | SHARK |
| $300,000 for 10% | NO DEAL | NO SHARK |
Entrepreneurs: Laura Boccanfuso
Vän Robotics, Inc was founded in March 2016 with the idea to develop smart robots tutors to help children excel in school. They used their decades of experience working in the field with children to augment classroom learning with an engaging and effective adaptive robot tutor.
They are committed to delivering robot-assisted tutoring that makes learning K-5 subjects fun and accessible to families seeking additional instructional support.
Laura Boccanfuso, founder and CEO of Van Robotics, earned an MS in computer science from Bowling Green State University and a Ph.D. in computer science from the University of South Carolina.
Van Robotics developed eight prototype robots with 22 math lessons. In early 2018, in schools in Alabama, New York, Kansas, and South Carolina, they launched the first pilot program.
---
PROVEN Skincare
| | | |
| --- | --- | --- |
| ASKED FOR | GOT | SHARK |
| $500,000 for 5% | NO DEAL | NO SHARK |
Entrepreneurs: Ming Zhao
Proven Skincare is made in USA skin care, a personalized, clean, and custom formulated for you by Stanford Scientists.
Ming Zhao is the founder and CEO of Proven skincare company. She worked on creating a database called 'The Skin Genome Project', which won 2018's MIT Artificial Intelligence Award, and partnered up with Dr. Amy Yuan, and created the Proven company.
This formulated concept is known as the Skincare Genome Project.
The project includes "The effectiveness of over 20,238 skincare ingredients, information about over 100,000 individual products (luxury, prescription, generic, etc.), over 8 million testimonials from real people, over 4,000 scientific publications and the water hardness, humidity level, and UV index where you live."
---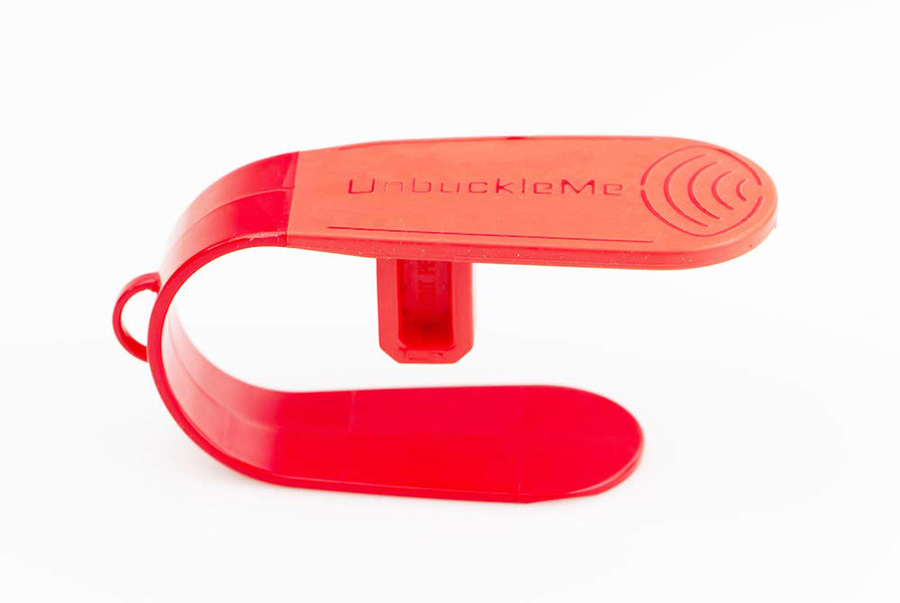 UnBuckle Me Child's Car Seat Tool
| | | |
| --- | --- | --- |
| ASKED FOR | GOT | SHARK |
| $100,000 for 10% | $100,000 for 20% | Mark Cuban and Lori Greiner |
Entrepreneurs: Barb Heilman and Becca Davison
UnbuckleMe is the original, award-winning tool that Prevents Thumb Pain and Broken Nails from unbuckling a child's car seat.
UnbuckleMe has a unique, soft padded top that provides additional comfort and stability around the buckle. In 2019 US Utility & Design Patents were issued. It is a way to help unbuckle young children from car seats without the same force or pressure.
The reason for inventing this product was the frustration that an Occupational Therapist could not unbuckle her granddaughter's car seat, and she decided to invent a solution to her problem. Her daughter is a Co-Founder and a Child Passenger Safety Technician (CPST). UnbuckleMe is key to ensuring that ALL adults can safely unbuckle their kids.
---
More from Shark Tank
Recommended
Watch full episodes of shark tank season 11 online with Amazon Video
Summary
---
Executive producer Mark Burnett and Sony Pictures TV and bring another season of the business-themed reality show Shark Tank where major investors, aka "sharks" pitch business ideas from contestants. The show is based on the Japanese reality show "Dragon's Den."