Shark Tank season 7 episode 8 introduces a man who has a product he believes is essential in every college dorm room; two Harvard grads transform shrunken sweaters back to their original sizes; and a surfer dude surprises the Sharks with a lucrative proposition. Also, the Sharks are invited to The White house to meet President Barack Obama and Daymond John is honored with a Presidential Ambassadorship.
Season 7 Episode 8 in depth
---
Actor Ashton Kutcher, music manager Troy Carter, and venture investor Chris Sacca appeared as guest sharks this season.
In season 7 episode 8, there is no guest judge.
Look at this
Just insert our shortcodes
You have to see everything as half-full even though everyone is saying you have nothing in your glass.

Barbara Corcoran
We listed below every entrepreneur and business who has appeared on Shark Tank Season 7 Episode 8. Many scammers claim they've received big investments from the Sharks or they have been on the show. They were not actually on Shark Tank if you don't see a business on this list. Some of the top places you can use to check are on Wikipedia and also ABC's episode guide.
List with all the appearances in season 7 episode 8:
---
Shark Tank Air Date: 11/13/15 – Season 7 – Episode 8
Grip Clean – Natural Industrial Hand Soap Made With Dirt
| | | |
| --- | --- | --- |
| ASKED FOR | GOT | SHARK |
| $85,000 for 20% | $85,000 for 35% | Lori Greiner |
Entrepreneurs: Bryce Hudson
Grip Clean, the all-natural industrial hand soap to remove grease, was invented by Bryce Hudson. Their All-Natural formula was made for workers with dry, cracked, and sensitive skin. It deep cleans and moisturizes with coconut oil + olive oil, ensuring your skin never dries and cracks.
Bryce Hudson is a professional motocross rider, stunt rider, and XGames medalist. Grip Clean is a smooth feeling vegetable based liquid soap infused with key lime. These additions make it an excellent waterless hand cleaner for any automotive mechanic, industrial environment, professional painter, or on-the-go worker.
Dirt is one of the most effective substances on the planet for absorbing grease, oils, chemicals, and toxins.
---
AfreSHeet (Peel Away Labs) – Layered Bed Sheets
| | | |
| --- | --- | --- |
| ASKED FOR | GOT | SHARK |
| $100,000 for 20% | NO DEAL | NO SHARK |
Entrepreneurs: Maxwell Cohen
Sleep on these disposable fitted bed sheets for 7-10 days (or until soiled), then simply peel back a layer and throw away! Instantly, you have a clean and comfortable bed sheet.
The special blend of Bamboo, Viscose and Polyester fibers is combined with a breathable waterproof membrane that allows you to be cooler while sleeping. No more hassle of laundry. Peelaways can reduce environmental impact by eliminating the need to launder your sheets by saving water and electricity
Softer than a traditional bed sheet. Made from a special blend of fibers for an unbelievably soft sheet every time. Breathable and waterproof to keep you cool and comfortable all night. Absorbent fibers capture perspiration and liquids. The waterproof laminate prevents the penetration of liquids to the next layer. Peelaways are neutral in the potential spread of infectious diseases.
Status: OUT OF BUSINESS
---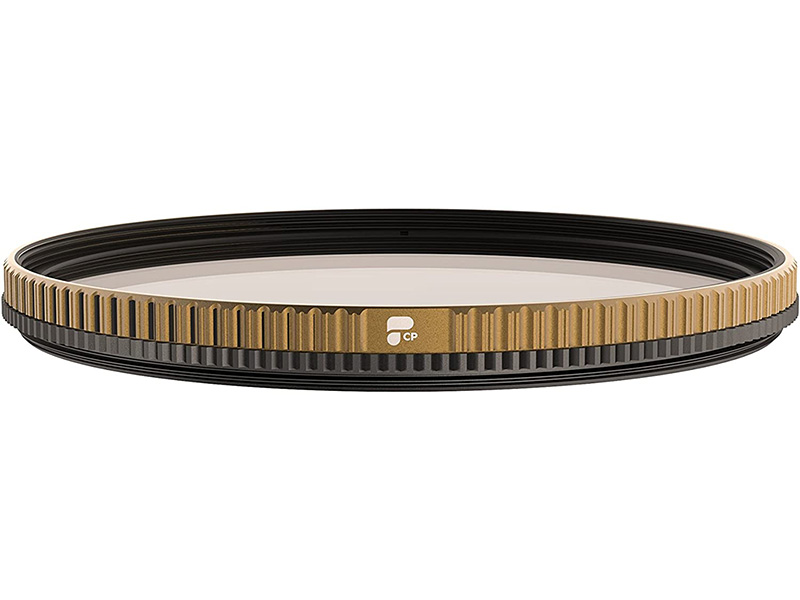 Polar Pro – GoPro Camera Filters, Microphones, and Accessories
| | | |
| --- | --- | --- |
| ASKED FOR | GOT | SHARK |
| $500,000 for 10% | $1,000,000 for 20% | Robert Herjavec and Mark Cuban |
Entrepreneurs: Jeff Overall
Polar Pro is the California-based company that first started by specializing in manufacturing accessories for GoPro cameras. The company's line of products now includes a range of filters and mounts for a range of devices that include cameras, drones, mobile phones, monitors and more.
With Polar Pro, photo and video enthusiasts can choose from variable neutral density filters, circular polarizer filters, neutral density filters, and ultraviolet filters.
Within weeks of appearing on Shark Tank, Polar Pro sales shot up to over 2500%. The exposure also led to relationships with several stores including consumer electronics giant, Best Buy.
---
Unshrinkit – Restores Shrunken Clothing to Original Size
| | | |
| --- | --- | --- |
| ASKED FOR | GOT | SHARK |
| $150,000 for 10% | $150,000 for 15% | Mark Cuban |
Entrepreneurs: Nate Barbera and Desiree Davis Stolar
Unshrinkit helps save shrunken wool clothing that fell victim to a dryer mistake. You add UnshrinkIt to a gallon of water, soak the sweater for 30 minutes, rinse and then reshape the sweater and let it dry.
Their patent-pending product interacts with the proteins in wool and relaxes the bonds in order to allow you to straighten out the fibers again. Once you've straightened the fibers, rinse the sweater in cold water to remove the solution.
The heat or agitation of the washer/dryer break the protein bonds and cause the fibers to curl up into a ball, shrinking your clothes.
---
More from Shark Tank
Recommended
Watch full episodes of shark tank online with Amazon Video
Summary
---
Executive producer Mark Burnett and Sony Pictures TV and bring another season of the business-themed reality show Shark Tank where major investors, aka "sharks" pitch business ideas from contestants. The show is based on the Japanese reality show "Dragon's Den."