Shark Tank season 4 episode 20 introduces two entrepreneurs try to solve the "carmuter triangle"; an 18-year-old seeks investment in her natural skincare line of sugar scrubs; shrink-wrap gift bags.
Season 4 Episode 20 in depth
---
In season 4 sharks are Lori Greiner, Daymond John, Kevin O'Leary, Barbara Corcoran, Mark Cuban, and Robert Herjavec and there are no guest sharks this season.
In season 4 episode 20, there is no guest judge.
You may also like
Shark Tank Season 8
Everyone has an idea, but it's taking those first steps toward turning that idea into a reality that are always the toughest.

Daymond John
We listed below every entrepreneur and business who has appeared on Shark Tank Season 4 Episode 20. Many scammers claim they've received big investments from the Sharks or they have been on the show. They were not actually on Shark Tank if you don't see a business on this list. Some of the top places you can use to check are on Wikipedia and also ABC's episode guide.
List with all the appearances in season 4 episode 20:
---
Shark Tank Air Date: 03/29/13 – Season 4 – Episode 20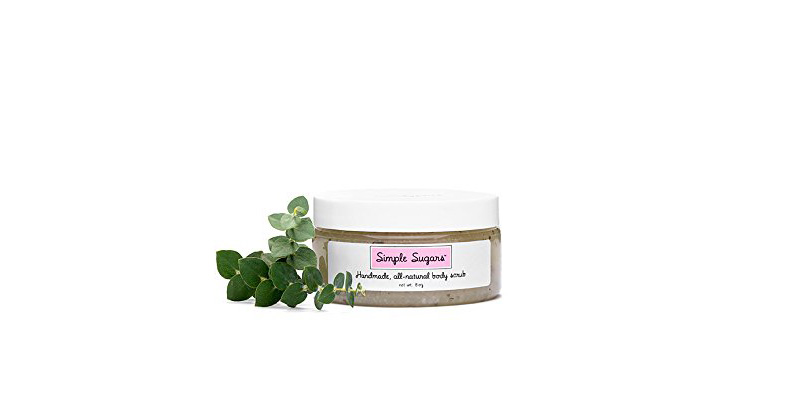 Simple Sugars – Skin Care Products
| | | |
| --- | --- | --- |
| ASKED FOR | GOT | SHARK |
| $100,000 for 10% | $100,000 for 33% | Mark Cuban |
Entrepreneurs: Lani Lazzari
Simple Sugars is a line of all-natural skincare products for sensitive skin. Simple Sugars was founded in 2005 by Lani Lazzari, who was looking for a solution to her own personal struggle with eczema and extremely sensitive skin. Simple Sugars is formulated with sugar as the primary exfoliant and blended with non-comedogenic oils and botanicals to make effective yet gentle products that anyone can safely use.
Green Tea is absolutely loaded with great skin benefits. For one thing, green tea soothes and calms the skin, reducing itching and inflammation. It has substantial anti-inflammatory properties, which make it an ideal ingredient for sensitive skin sufferers.
Simple Sugars is an all-natural skincare line especially formulated for sensitive skin. Simple Sugars' full line of facial, body, and foot scrubs cleanse, exfoliate, and moisturize, leaving you with soft, smooth, great-looking skin with no need for additional lotion or moisturizer.
---
Drop Stop – Car Seat Gap Filler
| | | |
| --- | --- | --- |
| ASKED FOR | GOT | SHARK |
| $300,000 for 15% | $300,000 for 20% | Lori Greiner |
Entrepreneurs: Marc Newburger and Jeffrey Simons
Drop Stop offers 100% coverage of the dreaded "carmuter triangle", that space in your car where your belongings and stray debris go to disappear. Of course, the "carmuter triangle" refers to the gap between your seat and the center console.
The patented Drop Stop has a built-in slot that attaches it to the seat belt catch and keeps it securely in place, assuring full coverage of that gap even if you move your seat. Made with a high-grade neoprene casing, DropStop expands or compresses to fit according to the shape of your car's seats and center console, making it a universal fit for all cars and trucks.
Drop Stop can be squished and stretched to fit in any size car seat crack (from as tiny as 1/4 inch to 3.5 inches wide) making it the perfect gap filler!
---
Traditional Fisheries
| | | |
| --- | --- | --- |
| ASKED FOR | GOT | SHARK |
| $225,000 for 25% | NO DEAL | NO SHARK |
Entrepreneurs: Gary Groomes and Dave Johnson
Traditional Fisheries is the only commercial supplier of lionfish. The company's system of harvesting lionfish yields ample supply and reduces the lionfish population, which is an added benefit because this invasive species is crowding out other varieties of fish in many areas. Lionfish are currently at no risk of over-fishing; completely the contrary, actually.
For this reason, it's a fantastic choice of seafood for those seeking to consume fish sustainably. Every lionfish you eat saves a number of more endangered fish from being harvested and/or crowded out of their natural habitat.
Enter CSS grid: which lets you place an item exactly where you want it, both vertically and horizontally. Sounds simple, but the reality is that it unlocks a level of expressive freedom and control that previously only print could give us.
Status: OUT OF BUSINESS
---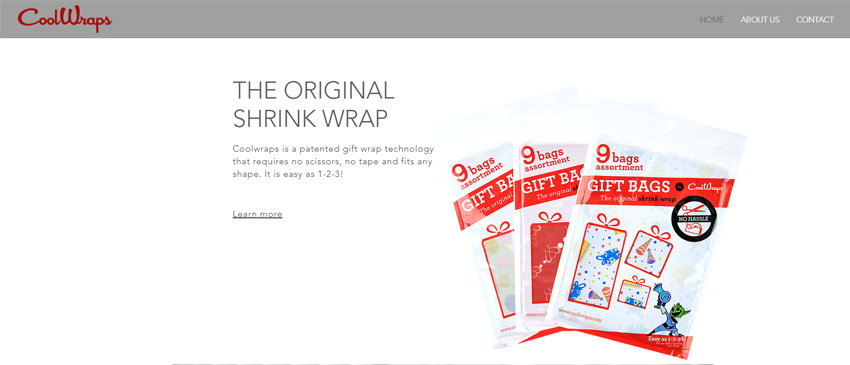 Cool Wraps
| | | |
| --- | --- | --- |
| ASKED FOR | GOT | SHARK |
| $100,000 for 40% | $250,000 for 100% | Mark Cuban |
Entrepreneurs: Jeffrey Miller
Coolwraps is a patented gift wrap technology that requires no scissors, no tape and fits any shape. Coolwraps offers an easier and frankly, much cooler, way to get your presents wrapped speedily and professionally. Your gift goes into one of these easy-to-use shrink wrap bags, then you shrink-seal them with any household hairdryer. Available in three patterns: Celebration, Balloons, and Hearts.
You can choose the one that best suits the occasion. Each Coolwraps package contains nine shrink wrap gift bags with three of each size: small, medium, and large. Coolwraps come in handy for any shape of the gift, but it's especially genius when it comes to irregularly shaped presents like stuffed animals or home accessories.
In addition to being waterproof, the CoolWraps bag is the easiest and most effective way to use it for wrapping your gift.
---
More from Shark Tank
Recommended
Watch full episodes of shark tank online with Amazon Video
Summary
---
Executive producer Mark Burnett and Sony Pictures TV and bring another season of the business-themed reality show Shark Tank where major investors, aka "sharks" pitch business ideas from contestants. The show is based on the Japanese reality show "Dragon's Den."