Shark Tank Season 12 Episode 12 introduces entrepreneurs from Atlanta, Georgia, pitch a product to keep belongings germ-free. A brother-and-sister duo from West Palm Beach, Florida, have invented a way to prevent drink spiking. An entrepreneur from Brooklyn, New York, pitches her guilt-free vegan treats. An entrepreneur from Carbondale, Colorado, pitches an eco-friendly way to shred the slopes. Season 2 Kimberly Nelson and season 6 Jeff and Jennifer Martin update us on how their companies Daisy Cake & Pipcorn, are doing.
Season 12 Episode 12 in depth
Guest sharks this season include Blake Mycoskie, founder of TOMS and co-founder of Madefor, and Kendra Scott, founder and CEO of Kendra Scott LLC. Returning guest Sharks include Alex Rodriguez, baseball player and founder and CEO of A-Rod Corp, and Daniel Lubetzky, founder and executive chairman of Kind.
You may also like
Shark Tank Season 8
Business is a sprint until you find an opportunity, then it's the patience of a marathon runner.

Robert Herjavac
We listed below every entrepreneur and business who has appeared on Shark Tank Season 12 Episode 12. Many scammers claim they've received big investments from the Sharks or they have been on the show. They were not actually on Shark Tank if you don't see a business on this list. Some of the top places you can use to check are on Wikipedia and also ABC's episode guide.
List with all the appearances in season 12 episode 12:
---
Shark Tank Air Date: 02/05/21 – Season 12 – Episode 12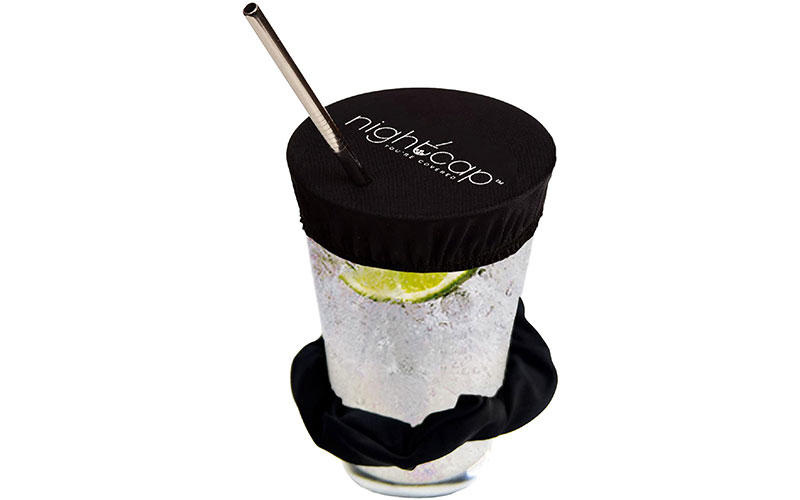 Nightcap – Drink Cover Scrunchie
| | | |
| --- | --- | --- |
| ASKED FOR | GOT | SHARK |
| $60,000 for 20% | $60,000 for 25% | Lori Greiner |
Entrepreneurs: Shirah Benarde and Michael Benarde
Season 12 Episode 12, Shirah Benarde and Michael Benarde appeared in the show with their company called Nightcap. The brother and sister pitched their product which can be used as a simple drink cover that doubles as a hair scrunchie.
They have a patent-pending and their journey started in 2019 when they created a successful Indiegogo funding campaign. You can purchase the product from the company website and it can be shipped internationally to 46 countries. The Nightcap cover fits most standard drink glasses and it is made from a nylon/spandex combination.
They market the product as the drink spiking prevention scrunchie that can be worn as a wrist band or hair tie. NightCap has generated $68,000 for almost a year since its official launch. They successfully closed a deal with Lori Greiner for 25% of their business and opened a new chapter in their business strategy.
---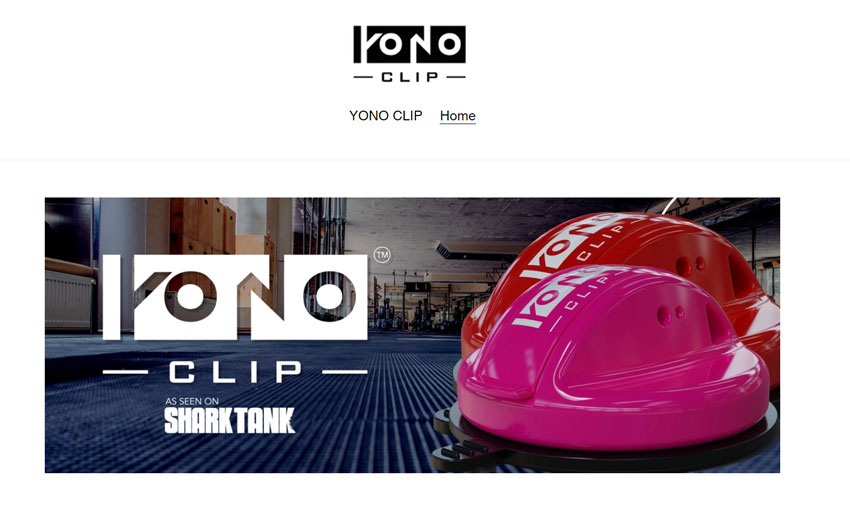 Yono Clip – Suction Cup Hanger
| | | |
| --- | --- | --- |
| ASKED FOR | GOT | SHARK |
| $150,000 for 15% | $150,000 for 30% | Daymond John |
Entrepreneurs: Michael Green and Bob Mackey
Yono Clip from the entrepreneurs Michael Green and Bob Mackey help you keep things off the floor and free from germs and dirt. YONO Clip can be attached to any surface horizontally, vertical, or diagonal to a wall, desk, or any flat, non-porous surface. It is a very simple, compact and inexpensive way to keep your things clean.
This Yono Clip suction cup hanger started its journey after a highly successful Kickstarter campaign. The base of this suction cup is made with DURAFLEX® suction cup technology and the materials are sustainable, biodegradable and carbon neutral.
The Yono Clip is capable of supporting at least 12 lbs. of weight and can easily keep off the floor or of public floors hang handbags or other personal items. Michael Green and Bob Mackey started in their garage by using 3D printers. Prior to their featuring of the show, they had been on the market just for a few months and made only $4,500 in sales. The Yono Clip costs $10 to make and it is selling for $20.
---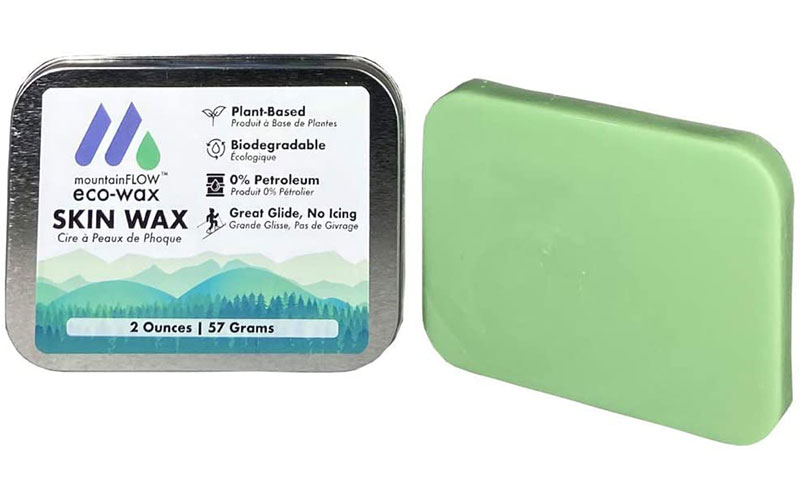 mountainFLOW eco-Wax Rub-On Ski/Snowboard Wax
| | | |
| --- | --- | --- |
| ASKED FOR | GOT | SHARK |
| $250,000 for 10% | $300,000 for 20% | Kevin O'Leary and Barbara Corcoran |
Entrepreneurs: Peter Arlein
mountainFLOW is eco-friendly, plant-based biodegradable wax for snowboards and skis. Peter Arlein presented in Season 12 Episode 12 his safe alternative to petroleum-based wax, which are harmful to the environment. His revolutionary mountainFLOW wax is based on cutting-edge plant-based technology of five plant oils that offer great performance.
This is the first fluorocarbon-free wax product in North America. Peter Arlein founded Mountain Flow Eco-Wax in 2016 and in the past 12 months he generated $150,000 in sales. it took him two years of development this a line of plant-based wax and during the development process, he was gathering feedback from skiers, snowboarders, and mountain bikers.
There are several types of waxes available at resorts across the United States and internationally available in Canada, Finland, Australia, New Zealand and Switzerland. mountainFLOW was products can be purchased online via their website or from Amazon.
---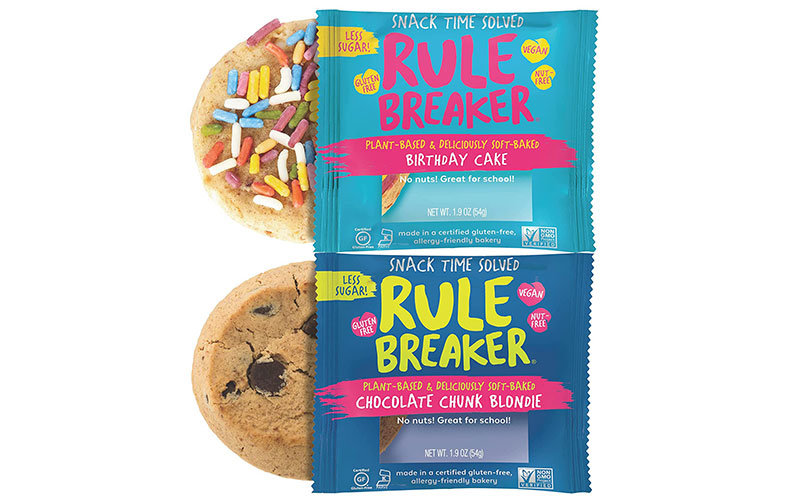 Rule Breaker – Snacks Vegan Cookies
| | | |
| --- | --- | --- |
| ASKED FOR | GOT | SHARK |
| $400,000 for 10% | NO DEAL | NO SHARK |
Entrepreneurs: Nancy Kalish
Nancy Kalish, a former health journalist, is the founder of the chickpea allergen-free Rule Breaker Snacks. The main ingredient is chickpeas and is available in p'nutter chocolate chip, deep chocolate brownie, and chocolate chunk blondies flavors.
These soft-baked treats are so chewy and delicious, non-GMO, made without tree nuts, dairy-free, egg-free, and are gluten-free. A successful Kickstarter campaign in 2019 led to the beginning of Rule Breaker.
In 2020 Rule Breaker won Brownie Product of the Year. The product is available online via their website, Amazon as well as in over 2000 retail locations nationwide.
---
More from Shark Tank
Recommended
Watch full episodes of shark tank online with Amazon Video
Summary
Executive producer Mark Burnett and Sony Pictures TV and bring another season of the business-themed reality show Shark Tank where major investors, aka "sharks" pitch business ideas from contestants. The show is based on the Japanese reality show "Dragon's Den."