Shark Tank season 3 episode 15 introduces two fitness trainers pitch their idea for a unique home gym; the sharks fight for a chance to go into business with an inventor; a young man seeks investment in his age-defying products; rapper Pitbull endorses a business.
Season 3 Episode 15 in depth
---
In season 3 guest shark is Lori Greiner. Mark Cuban become a regular shark. Barbara Corcoran appears in 11 episodes.
In season 3 episode 15, there is no guest judge.
You may also like
Shark Tank Season 8
Entrepreneurs are willing to work 80 hours a week to avoid having to work 40 hours a week.

Lori Greiner
We listed below every entrepreneur and business who has appeared on Shark Tank Season 3 Episode 15. Many scammers claim they've received big investments from the Sharks or they have been on the show. If you don't see a business on this list, they were not actually on Shark Tank. Some of the top places you can use to check are on Wikipedia and also ABC's episode guide.
List with all the appearances in season 3 episode 15:
---
Shark Tank Air Date: 05/18/12 – Season 3 – Episode 15
Nitroforce Home Gym
| | | |
| --- | --- | --- |
| ASKED FOR | GOT | SHARK |
| $250,000 for 10% | NO DEAL | NO SHARK |
Entrepreneurs: Frank Campitelli and Debra Barensfield
Nitroforce Home Gym is changing how gym machines, fitness training, and home exercise equipment are working by taking it to the next level. The way how it is working is far beyond what existing equipment provides by increasing the body's ability to speed, produce power, agility, reaction time, and movement coordination.
The emphasis of the Titan 1000 by Nitroforce full-body exercise, athletic trainer. These 4 high-pressure nitrogen gas springs provide 1000 lbs. resistance of nitrogen gas pressure that gives extension forces and controlled speed compression.
Approximately 100+ variations of exercises can be performed in four modes.
---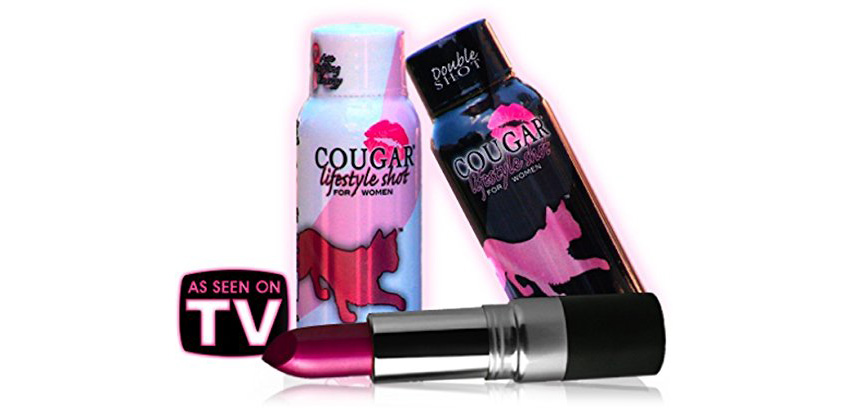 Cougar Energy Drinks
| | | |
| --- | --- | --- |
| ASKED FOR | GOT | SHARK |
| $150,000 for 30% | NO DEAL | NO SHARK |
Entrepreneurs: Ryan Custer
Cougar Limited is a very niche product, targeted at an audience of women 30-55 years of age. The drink has 13 minerals and vitamins that are supposed to give a long-lasting energy boost as well be a great drink mixer
Most energy drinks provide quick ups and downs and not much else. We're sure you know, women and men are very, very different, but unfortunately most energy drinks have been marketed towards men. They looked at what ingredients they could add to COUGAR to make it not only tasty but a functional beverage that actually provides women with enhancements their minds and bodies need.
The ability to grab a COUGAR energy and throw it in the purse or workout bag and know it will taste as good as if you took it right from the office refrigerator.
Status: OUT OF BUSINESS
---
UniKey – Bluetooth Enabled Deadbolt Lock
| | | |
| --- | --- | --- |
| ASKED FOR | GOT | SHARK |
| $500,000 for 33% | $500,000 for 40% | Kevin O'Leary and Mark Cuban |
Entrepreneurs: Phil Dumas
UniKey Technologies was founded in 2010 in Florida by Phil Dumas. He has a background in biometric security. Dumas was part of the team that launched SmartScan, the first mass-market biometric residential deadbolt lock.UniKey provides a smart lock system called Kevo that works with smartphones and the specially-made Kevo fob.
A feature of the UniKey is that you can send e-keys to people through your smartphone and delete them at any time. It has the ability to detect a user's compatible smartphone or tablet via an app, to lock and unlock the door.
The largest residential lock manufacturer in the United States and one of the largest in the world has made a licensing deal with Kwikset, according to UniKey.
---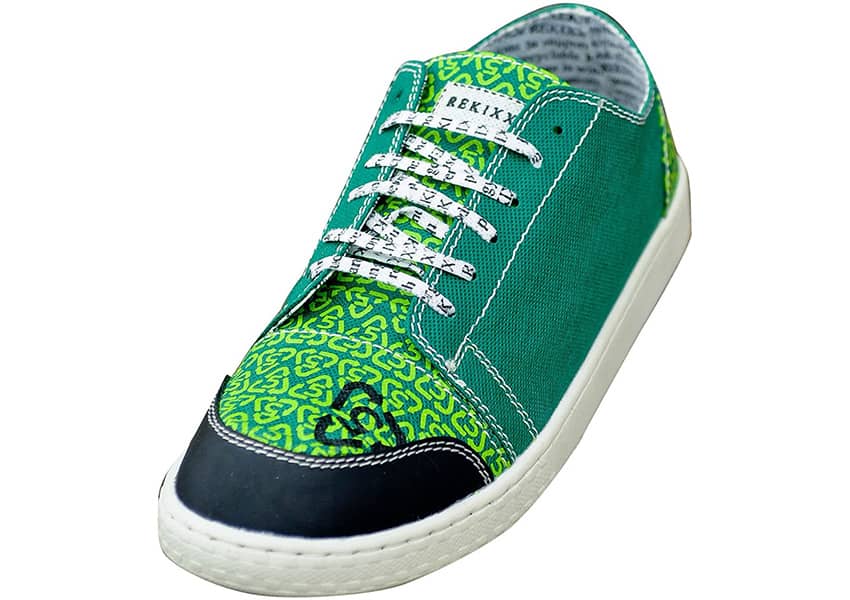 Remyxx (ReKixx)
| | | |
| --- | --- | --- |
| ASKED FOR | GOT | SHARK |
| $50,000 for 10% | $50,000 for 80% | Daymond John |
Entrepreneurs: Gary Gagnon
Remyxx started from a Kickstarter campaign reached its $40,000 fundraising goal, are 100% recyclable sneakers. Remyxx are casual comfortable lifestyle sneakers, in strong colors with clever designs.
Remyxx shoes are using a mix of polyresin materials for the construction. Remyxx plans to run a take-back program called Reduce, Reuse, Remyxx to reduce the likelihood of Remyxx shoes being thrown in the recycling bin but still winding up in a landfill.
Status: OUT OF BUSINESS
---
More from Shark Tank
Recommended
Watch full episodes of shark tank online with Amazon Video
Summary
---
Executive producer Mark Burnett and Sony Pictures TV and bring another season of the business-themed reality show Shark Tank where major investors, aka "sharks" pitch business ideas from contestants. The show is based on the Japanese reality show "Dragon's Den."