Shark Tank season 5 episode 8 introduces helping men with marriage proposals; a baby-bump sound system; a maker of bread puddings seeks an investment in her business; a safe fur color for dogs.
Season 5 Episode 8 in depth
---
John Paul Mitchell Systems co-founder John Paul DeJoria and New York Giants owner Steve Tisch appeared as guest sharks this season.
In season 5 episode 8, there is no guest judge.
You may also like
Shark Tank Season 8
I think a book is your calling card, your business card.

Kevin O'Leary
We listed below every entrepreneur and business who has appeared on Shark Tank Season 5 Episode 8. Many scammers claim they've received big investments from the Sharks or they have been on the show. They were not actually on Shark Tank if you don't see a business on this list. Some of the top places you can use to check are on Wikipedia and also ABC's episode guide.
List with all the appearances in season 5 episode 8:
---
Shark Tank Air Date: 11/08/13 – Season 5 – Episode 8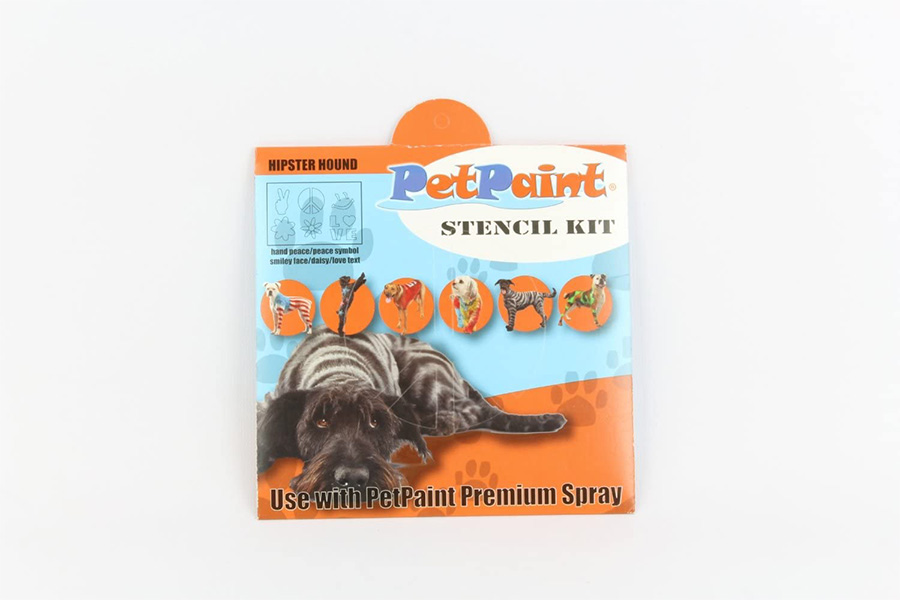 PetPaint – Spray Paint to Decorate your Pets
| | | |
| --- | --- | --- |
| ASKED FOR | GOT | SHARK |
| $200,000 for 20% | NO DEAL | NO SHARK |
Entrepreneurs: Abe Geary
The PetPaint Hipster Hound Stencil kit includes Peace Fingers, Peace Sign, Smiley Face, Cloud, Daisy, "LOVE". Decorate your dog for Halloween to match your Hippie Costume or 70's costume. Pair our inexpensive stencils with our pet-safe colored spray and you will have endless options for Halloween costumes for your pet without breaking the bank.
PetPaint is a nonpermanent colored hairspray for dogs, veterinarian tested, super dry, and washable.
The company is a member of The America Pet Products Association, The World Pet Association, and The National Association of Professional Creative Groomers. Pet Paint has even been given the seal of approval from PETA.
---
Paparazzi Proposals – Capture the Moment on Camera
| | | |
| --- | --- | --- |
| ASKED FOR | GOT | SHARK |
| $250,000 for 20% | $50,000 for 33% + $200,000 loan | Kevin O'Leary and Lori Greiner |
Entrepreneurs: James Ambler
Paparazzi Proposals helps plan and execute memorable marriage proposals and capture the memories for posterity. Whether it's something simple and intimate or a big production, Paparazzi Proposals can help make it happen and ensure you have pictures and video to remember the moment.
New York photographer James Ambler is the founder of the company and he helps clients to plan their proposals and he captures the moment.
Paparazzi Proposals start expanding into in several cities including Chicago, San Francisco, Los Angeles, Boston and Minneapolis, offering packages.
---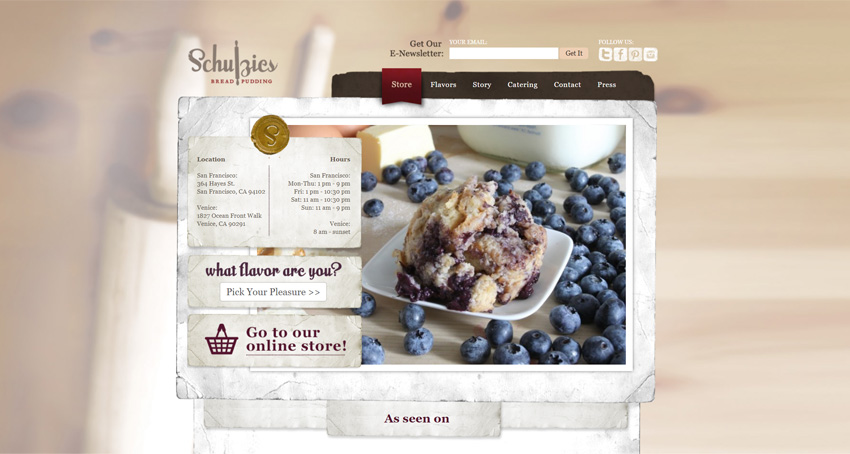 Schulzies Bread Pudding
| | | |
| --- | --- | --- |
| ASKED FOR | GOT | SHARK |
| $160,000 for 20% | NO DEAL | NO SHARK |
Entrepreneurs: Sarah Schulz
Schulzies Bread Pudding offers 108 different flavors. Reimagined and reinvented, their unique take on this classic dessert offers an inspired variety infused with flavors from around the world!
Sarah Schulz opened the very first Schulzies Bread Pudding & Coffee in 2010 along the Venice Beach Strand. This truly timeless dessert has inspired Sarah, and with Schulzies, she hopes to pass on this inspiration and remind everyone that there really is nothing better than baking love.
For years, Sarah has been on the quest to find the perfect bread pudding; something not too sweet with a rich creamy texture.
Status: OUT OF BUSINESS
---
BellyBuds – Sound System for Your Unborn Baby
| | | |
| --- | --- | --- |
| ASKED FOR | GOT | SHARK |
| $500,000 for 13% | NO DEAL | NO SHARK |
Entrepreneurs: Curtis Williams and Matt Von Waaden
Bellybuds is a sound system for your baby, in utero! Babies begin to develop hearing and memories well before birth, but most sounds are muffled, with the exception of the mother's voice. Bellybuds changes that by providing a means for audio stimulation to reach them through the womb. The specially-designed speakers adhere to the belly and safely play music, messages from family, or other soothing sounds of your choosing.
Your baby's hearing develops at 20 weeks. Memories begin at 30. Hearing is the first sense that connects baby-to-be with the big world outside. Give them something memorable to listen to with BellyBuds.
Every purchase of BellyBuds comes with a unique access code redeemable for free content from WavHello Studios. BellyBuds are a unique and special gift for expecting moms and families.
---
More from Shark Tank
Recommended
Watch full episodes of shark tank online with Amazon Video
Summary
---
Executive producer Mark Burnett and Sony Pictures TV and bring another season of the business-themed reality show Shark Tank where major investors, aka "sharks" pitch business ideas from contestants. The show is based on the Japanese reality show "Dragon's Den."