Shark Tank season 8 episode 14 introduces entrepreneurs from Somerville, Massachusetts, rent tiny houses in the woods where people can unplug, recharge and rebalance their lives; former Harvard University classmates now living in San Francisco hope the Sharks agree that snack chips made with cricket flour are the future of affordable and sustainable proteins; a concertgoer from Minneapolis, Minnesota could change the way people listen to music with earplugs designed to filter out damaging levels of sound while protecting one's ears; and an Austin, Texas couple created a modern version of a favorite childhood toy, but a deal might be in jeopardy when the Sharks learn that a majority of their revenue comes from a single source. Also, real estate mogul Barbara Corcoran is featured in a profile highlighting her inspiring entrepreneurial journey.
Season 8 Episode 14 in depth
---
In this season as the regular sharks appear Mark Cuban, Daymond John, Kevin O'Leary, Barbara Corcoran, and Robert Herjavec. Venture investor Chris Sacca returned as a guest shark in several episodes this season.
In season 8 episode 14, the guest judge is Chris Sacca.
Chris Sacca

Christopher Sacca is an American venture investor, company advisor, entrepreneur, and lawyer. He is the proprietor of Lowercase Capital, a venture capital fund in the United States that has invested in seed and early-stage technology companies such as Twitter, Uber, Instagram, Twilio, and Kickstarter.
Since 2011 he has been listed on Forbes' Midas List: Top Tech Investors.
Lowercase Capital had an investment portfolio of around 80 startups and a variety of more mature companies by 2017.
In April 2017, Sacca announced that he was retiring from venture investing and along with it his role on Shark Tank.
Source: Wikipedia
You may also like
Shark Tank Season 8
It's not whether the glass is half empty or half full, it's who is pouring the water. The key in business and success at any endeavor is doing your best to control your destiny. You can't always do it, but you have to take every opportunity you can to be as prepared as–and ahead of–the competition as you possibly can be.

Mark Cuban
We listed below every entrepreneur and business who has appeared on Shark Tank Season 8 Episode 14. Many scammers claim they've received big investments from the Sharks or they have been on the show. They were not actually on Shark Tank if you don't see a business on this list. Some of the top places you can use to check are on Wikipedia and also ABC's episode guide.
List with all the appearances in season 8 episode 14:
---
Shark Tank Air Date: 01/27/17 – Season 8 – Episode 14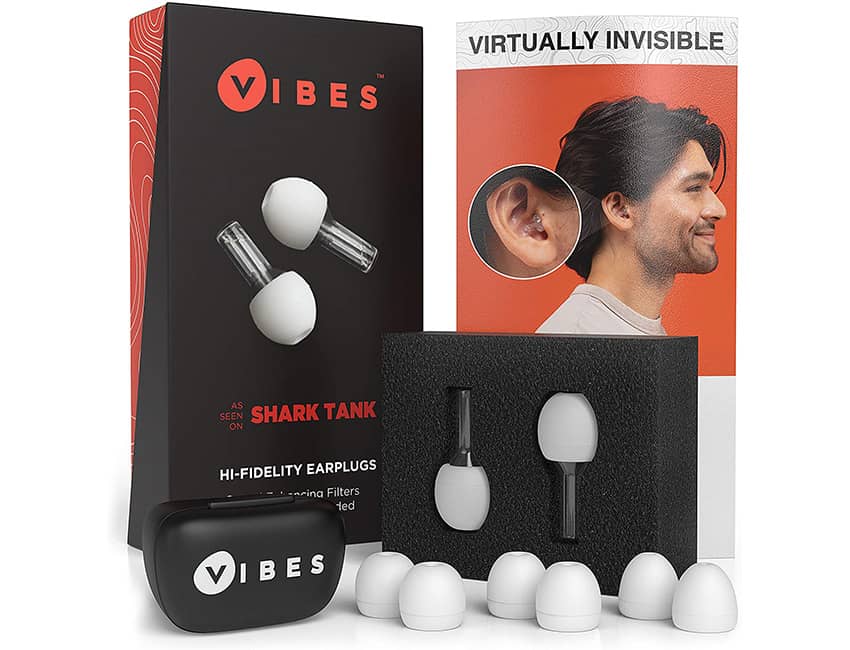 Vibes High Fidelity Earplugs
| | | |
| --- | --- | --- |
| ASKED FOR | GOT | SHARK |
| $100,000 for 20% | NO DEAL | NO SHARK |
Entrepreneurs: Jackson Mann
Vibes are the perfect companion to protect your ears all without sacrificing sound quality! These noise-reducing earphones not only make any musical experience memorably immersive by significantly increasing sound clarity, but lower damaging decibel levels by up to 22 decibels.
These earplugs are allowing you to carry on a conversation or listen to music without any hitch, because they never muffle sound, unlike foam earplugs. Experience the high-fidelity side of music you'll undoubtedly fall in love with and enjoy clear, clean, and controlled sound every single time.
With soft ear tips designed to perfectly rest in the ear canal, these hypoallergenic earplugs are uber-comfortable to wear. Vibes have been constructed from carefully selected materials chosen for durability, longevity, and comfort. Vibes are built to last, reusable with washable ear tips.
---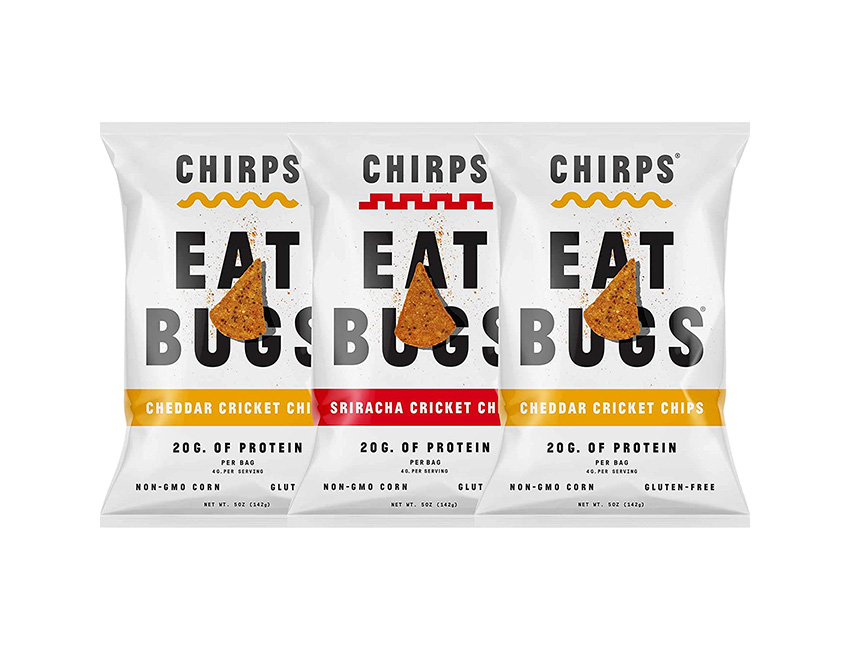 Chirps Cricket Chips
| | | |
| --- | --- | --- |
| ASKED FOR | GOT | SHARK |
| $100,000 for 7% | $100,000 for 15% | Mark Cuban |
Entrepreneurs: Laura D'Asaro and Rose Wang
Chirps Cricket Chips are a crunchy, delicious chip, fortified with cricket protein. It has as much protein as an egg white per serving, it's gluten-free and non-GMO.
A wholesome mix of stone-ground corn, natural flavors, chia seeds, and seasonings and of course cricket flour is used to make the Chirps. Packed with nutrients including 20% of your daily recommended amount of B12, Chirps are crave-worthy compare to most chips which are just carbs.
The chips pop with fiber, protein, and a delicious nutty flavor, with the addition of cricket protein. Chirps are the first-ever chip made with cricket flour. Cricket flour is super-efficient making and it is one of the most sustainable protein sources available and crickets require very little resources.
---
PopUp Play – Design and Build a Playhouse
| | | |
| --- | --- | --- |
| ASKED FOR | GOT | SHARK |
| $250,000 for 6% | $250,000 as a convertible note with a $3 million cap | Chris Sacca |
Entrepreneurs: Amelia Cosgrove and Bryan Thomas
PopUp Play for kids lets them use their app to design your own dream playhouse, castle, fort, or even spaceship and in 2-3 business days your fiberboard creation delivers to your doorstep.
The Build Lad exists for both smartphones and tablets. The Austin-based PopUp Play playhouses can be easily stored, and when it's time to let it go, they're even easier to recycle.
Great for problem-solving, motor skills, hands-on learning and introduction to engineering and architecture.
---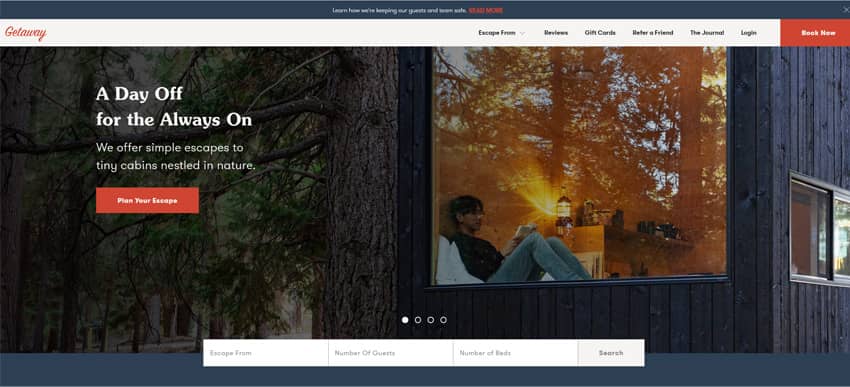 Getaway – Rent a Tiny House in the Woods
| | | |
| --- | --- | --- |
| ASKED FOR | GOT | SHARK |
| $500,000 for 5% | NO DEAL | NO SHARK |
Entrepreneurs: Jon Staff and Pete Davis
Getaway is a wellness hospitality company that offers cabin rentals in natural landscapes. The company's experiences are more than the beautiful tiny house nestled in the woods—it's about disconnecting and living in the present moment. It's about learning to live without your cell phone and rediscovering the art of a good conversation.
Getaway's mission is to offer an experience worth coming straight back to: deep and simple enough to help you find yourself, revel in nature, and rekindle the connections most important to you.
Far enough to disconnect, Outposts are located within about a two-hour drive of major metro cities, but close enough for a spontaneous escape. Three outposts outside Washington, DC, New York, and Boston are currently operated by Getaway. The company's services include renting of micro-cabins which resembles tiny houses on wheels placed on secluded land in wooded and natural landscapes
---
More from Shark Tank
Recommended
Watch full episodes of shark tank online with Amazon Video
Summary
---
Executive producer Mark Burnett and Sony Pictures TV and bring another season of the business-themed reality show Shark Tank where major investors, aka "sharks" pitch business ideas from contestants. The show is based on the Japanese reality show "Dragon's Den."