Shark Tank season 6 episode 10 introduces a healthier tortilla chip made of fresh sweet corn, manufactured fire logs that are scented, and an update on Tipsy Elves.
Season 6 Episode 10 in depth
---
GoPro founder Nick Woodman returns to the Tank in Season 6 for a few episodes. Mark, Barbara, Kevin, Daymond, Lori, and Robert are the regular sharks.
In season 6 episode 10, the guest judge is Nick Woodman.
Nick Woodman
Nicholas D. Woodman is an American businessman and the founder and CEO of GoPro.
Woodman won the national Ernst & Young Entrepreneur of the Year award in the retail and consumer products category in 2013.
In 2014, Woodman accepted an Emmy Award on behalf of GoPro for Technology and Engineering in the category of Inexpensive Small Rugged HD Camcorders.
Jill + Nicholas Woodman Foundation created a Donor-advised fund in 2014.
Source: Wikipedia
You may also like
Shark Tank Season 8
Don't start a company unless it's an obsession and something you love. If you have an exit strategy, it's not an obsession.

Mark Cuban
We listed below every entrepreneur and business who has appeared on Shark Tank Season 6 Episode 10. Many scammers claim they've received big investments from the Sharks or they have been on the show. They were not actually on Shark Tank if you don't see a business on this list. Some of the top places you can use to check are on Wikipedia and also ABC's episode guide.
List with all the appearances in season 6 episode 10:
---
Shark Tank Air Date: 11/21/14 – Season 6 – Episode 10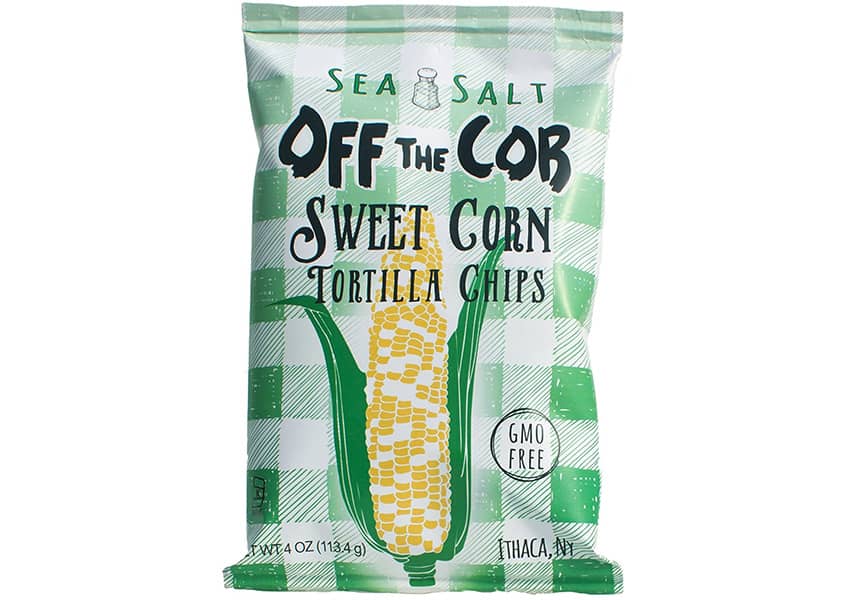 Off The Cob – Organic Corn Tortillas
| | | |
| --- | --- | --- |
| ASKED FOR | GOT | SHARK |
| $100,000 for 15% | NO DEAL | NO SHARK |
Entrepreneurs: Cameron Sheldrake
Off the Cob makes premium-quality tortilla chips using fresh sweet corn. Unlike the grain corn typically used in every other tortilla chip, sweet corn is naturally flavorful and handpicked at the height of its ripeness each year.
Created by third-generation farmer Cameron Sheldrake, these chips are gluten-free, organic, and non-GMO, not to mention tasty! The company's larger mission is to support sustainable corn farming.
Status: OUT OF BUSINESS
---
Earth Log – The Eco-Friendly Scented Fire Log
| | | |
| --- | --- | --- |
| ASKED FOR | GOT | SHARK |
| $160,000 for 20% | $160,000 for 35% | Lori |
Entrepreneurs: Tom Sanetti
Earthlogs are the environmentally-conscious choice for fire logs. Made from clean waste paper and scrap candle wax, Earthlog repurposes waste into premium-quality fire products. The company's patent-pending manufacturing process also produces zero waste.
This differs from most fire starting logs, which can be made out of non-environmentally friendly chemicals and have a foul odor. The makers of Earth Log claim that the log is both good for the earth and smells great. They come in a few variants, including a citronella log that keeps the bugs away. The product is made with locally sourced ingredients in the USA. In the end, Lori made a deal with Earth Log.
Status: OUT OF BUSINESS
---
Kitchen Safe
| | | |
| --- | --- | --- |
| ASKED FOR | GOT | SHARK |
| $100,000 for 5% | $100,000 for 20% | Lori Greiner and Nick Woodman |
Entrepreneurs: David Krippendorf and Ryan Tseng
Kitchen Safe is a clear plastic kitchen container with an electronic locking lid. The Kitchen Safe is designed to teach good habits. Fill the safe with the offending item, set the safe timer for the number of minutes, hours, or days you want to lock it, and keep yourself from digging in. The Kitchen Safe is a smart container that helps people form good habits. It's great for food, cellphones, TV remotes, video games, and many other things.
Although it is called Kitchen Safe, the container can really be used for anything you want to keep yourself from—credit cards, cell phones, cigarettes, anything. When the timer is up, the lid unlocks, allowing you to enjoy whatever you have locked inside. Lori and guest shark Nick Woodman saw the value in Kitchen Safe and invested.
The Kitchen Safe time locking container is a great way to break bad habits by locking your temptations away! Studies have shown relying on precommitment devices increases the odds of achieving your goals. With our easy-to-use interface, you'll be breaking bad habits in not time.
---
Magic Cook
| | | |
| --- | --- | --- |
| ASKED FOR | GOT | SHARK |
| $100,000 for 20% | $100,000 for 33% | Daymond John |
Entrepreneurs: Sharon Yu
Magic Cook is a suite of cookware that uses special heat packs to warm your food right in the cookware. The cookware comes in a variety of styles including a thermos-like mug and a plastic lunchbox-cooker. Each uses a propriety, one time use heat element to the food, similar to a military meal ready to eat (MRE).
The cookware is reusable, but a new heat pack is needed for each use. Really anything can be cooked in the containers; they will even get hot enough to boil water. Cook time ranges from about 10 minutes for coffee, to 25 minutes for frozen food. The product is sold individually, or in packages with different size cookware and several packs of heating pads.
The water-activated magic heat pack will generate heat up to 203 F degree. It enables you to cook or heat up food within 10-25 minutes. Magic heat packs are made of Quick Lime, Non-Toxic flameless heat generated by water activation. Once cooking is completed, the magic pack will absorb all water and simply just trash as household waste. Magic Cook is perfect for the use of all outdoor, camping, survival kits.
---
More from Shark Tank
Recommended
Watch full episodes of shark tank online with Amazon Video
Summary
---
Executive producer Mark Burnett and Sony Pictures TV and bring another season of the business-themed reality show Shark Tank where major investors, aka "sharks" pitch business ideas from contestants. The show is based on the Japanese reality show "Dragon's Den."