Shark Tank season 1 episode 1 introduces businesses that help special needs kids with Down's Syndrome to smile and enjoy the oral medication; a junk removal and moving service company; a Bluetooth device that's implanted into a customer's ear; palm-sized pies out of natural ingredients; interactive media centers for hospitals and waiting rooms.
Season 1 Episode 1 in depth
---
In this first season as sharks in every episode appear Kevin Harrington, Daymond John, Kevin O'Leary, Barbara Corcoran, and Robert Herjavec
Kevin Harrington
Kevin Harrington (born October 15, 1956) is an American entrepreneur and business executive. He has appeared on the television series Shark Tank and the American annual invention trade show Inpex 2012 as Keynote Speaker.
Harrington became a Member of Advisory Board at AbsolutelyNew, Inc. and the Chairman and Senior Executive Officer of H & H Imports Inc.
Source: Wikipedia
Harrington was the Director of Infusion Brands International, Inc. from 2006 to 2008. In 2007, he became the Chief Executive Officer of ResponzeTV Plc and the Executive Director of ResponzeTV Plc, leaving both positions in 2008.
Harrington was one of the original panel members and investors ("Sharks") on the ABC TV series Shark Tank from its inception in 2009.[citation needed] He left in 2011 after two seasons of the show.
You may also like
Shark Tank Season 8
I'm not trying to make friends. You want a friend, buy a dog. I'm trying to make money.

Kevin O'Leary
We listed below every entrepreneur and business who has appeared on Shark Tank Season 1 Episode 1. Many scammers claim they've received big investments from the Sharks or they have been on the show. They were not actually on Shark Tank if you don't see a business on this list. Some of the top places you can use to check are on Wikipedia and also ABC's episode guide.
List with all the appearances in season 1 episode 1:
---
Shark Tank Air Date: 08/09/09 – Season 1 – Episode 1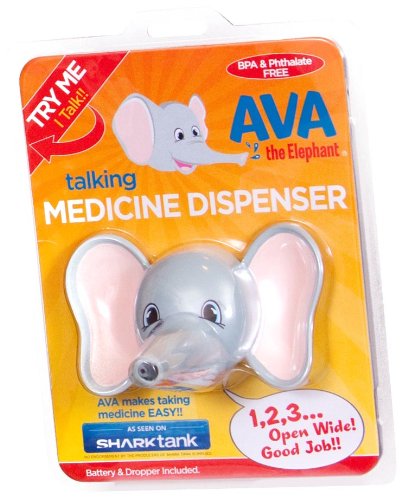 AVA The Elephant
| | | |
| --- | --- | --- |
| ASKED FOR | GOT | SHARK |
| $50,000 for 15% | $50,000 for 55% | Barbara Corcoran |
Entrepreneurs: Tiffany Krumins, from Auburn, Georgia.
Emmy The Elephant (now Ava the Elephant), is an oral medicine dropper product for kids stylized as a playful elephant that talks.
Tiffany was a nanny for a special needs boy with Down's Syndrome and the product was created to help the kid smile and enjoy the process of oral medication.
Ava the Elephant is the only talking medicine dispenser, seen on shark tank. Ava helps administer the entire medicine dosage on the first try and it creates a pleasant experience for kids to take their medicines and gives them positive reinforcement. The included dropper is filled with the desired medicine and the stopper is then inserted into the opening on the back of Ava.
---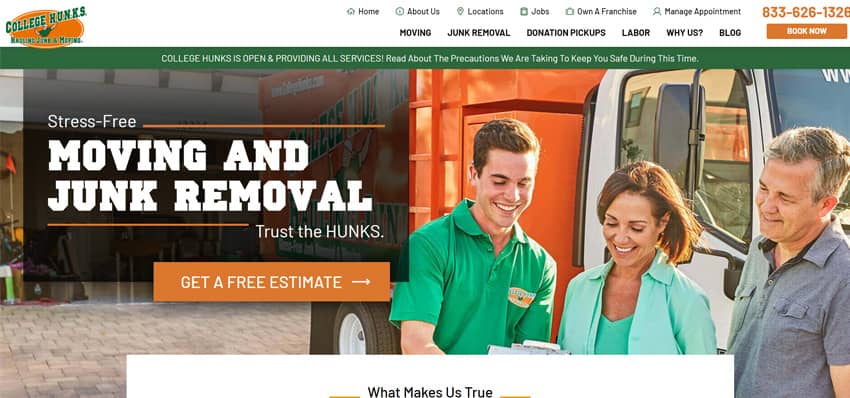 College Foxes Packing Boxes
| | | |
| --- | --- | --- |
| ASKED FOR | GOT | SHARK |
| $250,000 for 25% | NO DEAL | NO SHARK |
Entrepreneurs: Nick Friedman & Omar Soliman
These two entrepreneurs already have a successful business in College Hunks Hauling Junk. They were trying to keep the two businesses separate.
College Hunks Hauling Junk and Moving is a North American junk removal and moving service company that utilizes enthusiastic young women to move things with headquarters in Tampa, Florida.
The company provides junk removal, local and long-distance full service moving and office relocation services including in-home donation pickup services for non-profit partner organizations.
The company's services are available to both commercial and residential clients, with over 65% of the "junk" collected being donated to charities such as Goodwill Industries, recycled, reused or incinerated as fuel through the Covanta Energy Corporation
Update: College Foxes has become the Two Maids Franchise. It is still in business and has some impressive coverage in Yahoo, Better Homes, and Business Journal.
---
Ionic Ear
| | | |
| --- | --- | --- |
| ASKED FOR | GOT | SHARK |
| $1,000,000 for 15% | NO DEAL | NO SHARK |
Entrepreneur: Darren Johnson
The Ionic Ear, a Bluetooth device that's implanted into a customer. Not "around the neck", or "around the ear". It is surgically implanted inside the neck or ear.
$1 million for a 15% stake in his company, Darren was asking into the Shark Tank. The Sharks had a hard time taking this one seriously and they all dropped out as soon as they understood what he was pitching. There is no sign of the Ionic Ear ever been reached production today and no website. For such a product Darren would have needed clinical trials and FDA approval in order to get the product on the market.
In front of the Sharks and doing a pitch on television, Johnson was apparently nervous and his presentation stumbled.
Status: OUT OF BUSINESS
---
Mr. Tod's Pie Factory
| | | |
| --- | --- | --- |
| ASKED FOR | GOT | SHARK |
| $460,000 for 10% | $460,000 for 50% | Daymond John and Barbara Corcoran |
Entrepreneur: Tod Wilson, from Somerset, New Jersey.
Mr Tod's Pie Factory creates palm-sized pies out of natural ingredients. Tod threw too much money into the business, too quickly, and winds up living in his car.
Pies are available in 10" or 4" and flavors include sweet potato pie, butternut coconut, chocolate pecan, and more.
Daymond and Barbara agree to team up for 50% of the company. Tod Wilson cut a deal with Kevin Harrington as well. He managed to triple the size of his business and sold his pies on QVC. The bulk of his business is succeeding with e-commerce, selling his pies online.
Later, Wilson decided that half of his business is too much to give up thus the deal fell through.
Wilson won the 2009 Success Award from the Small Business Development Center at Raritan Valley Community College.
in December 2014, Wilson planned to expand Mr. Tod's Pie Factory with two locations in New York City.
---
WiSpots
| | | |
| --- | --- | --- |
| ASKED FOR | GOT | SHARK |
| $1,200,000 for 10% | NO DEAL | NO SHARK |
Entrepreneur: Kevin Flannery, from Cary, North Carolina.
Flannery has mortgaged his home twice, dumped his kids' college funds, maxed out his credit cards to keep this business alive.
Interactive media centers for hospitals and waiting rooms offering patients web access and educational information. These stands house tablets for Internet and hospital-based tasks.
Status: No website available. Possible OUT OF BUSINESS
---
More from Shark Tank
Recommended
Watch full episodes of shark tank online with Amazon Video
Summary
---
Executive producer Mark Burnett and Sony Pictures TV and bring the first season of the business-themed reality show Shark Tank where major investors, aka "sharks" pitch business ideas from contestants. The show is based on the Japanese reality show "Dragon's Den."