Shark Tank season 1 episode 14 introduces a woman from Chicago who is first to step into the Shark Tank's stage with her presentation of a shoe fashion show, which leave Kevin O'Leary confused. A couple from La Habra Heights, California come to pitch their liquid llama fertilizer. A sister act from Chicago pitch their funny company that mails balls with messages on them. A man from Bend, Oregon comes with a bendable, geometric toy and a man from Delroy Beach, Florida has created a hands-free umbrella.
Season 1 Episode 14 in depth
---
In this first season as sharks in every episode appear Kevin Harrington, Daymond John, Kevin O'Leary, Barbara Corcoran, and Robert Herjavec
In this season 1 episode 14, there is no guest judge.
Kevin Harrington
Kevin Harrington is an American business executive and entrepreneur born in 1956. He has appeared as Keynote Speaker on the American annual invention trade show Inpex 2012 and on the television series Shark Tank.
Harrington became a Chairman and Senior Executive Officer of H & H Imports Inc. and a Member of the Advisory Board at AbsolutelyNew, Inc.
Source: Wikipedia
From 2006 to 2008, Harrington was the Director of Infusion Brands International, Inc. In 2007, he became the Executive Director of ResponzeTV Plc and the Chief Executive Officer of ResponzeTV Plc, then a year later, in 2008, he left both positions.
On ABC TV series Shark Tank, Harrington was one of the first investors and members of the Sharks from its beginning in 2009. After two seasons of the show, he left in 2011.
You may also like
Shark Tank Season 8
There is a saying in business that the first person to say the number loses.

Daymond John
Every business and entrepreneur we listed below has appeared on Shark Tank Season 1 Episode 14. Unfortunately, there are many scammers who claim they have been on the show or they have received investments from the Sharks. If you don't see a business on this list, they haven't been actually on Shark Tank. Great sources you can always check are on ABC's episode guide and also Wikipedia.
List with all the appearances in season 1 episode 14:
---
Shark Tank Air Date: 02/05/10 – Season 1 – Episode 14
Qubits – Educational Toy
| | | |
| --- | --- | --- |
| ASKED FOR | GOT | SHARK |
| $90,000 for 51% | $90,000 for 51% | Daymond John |
Entrepreneurs: Mark Burginger
Qubits is a new construction toy for kids. Recommended for ages 4 to 16, even adults could have fun with these new shapes. Qubits helps to understand and encourage exploration in architecture, design, engineering, and geometry.
What makes Qubits unique compare to other brands like Legos or Tinker Toys, or Lincoln Logs you can use your imagination to create whatever you want. Qubits are dishwasher-safe and this great feature makes them appealing to most parents! Another important thing to mention about Qubits is that they are 100% made in the USA.
Using this alternative construction toy Qubits you'll make it an easier and funnier way for your child to understand geometric shapes and modular design. Qubits are currently used in schools and classrooms across the country and have gained a reputation as a great STEM tool.
---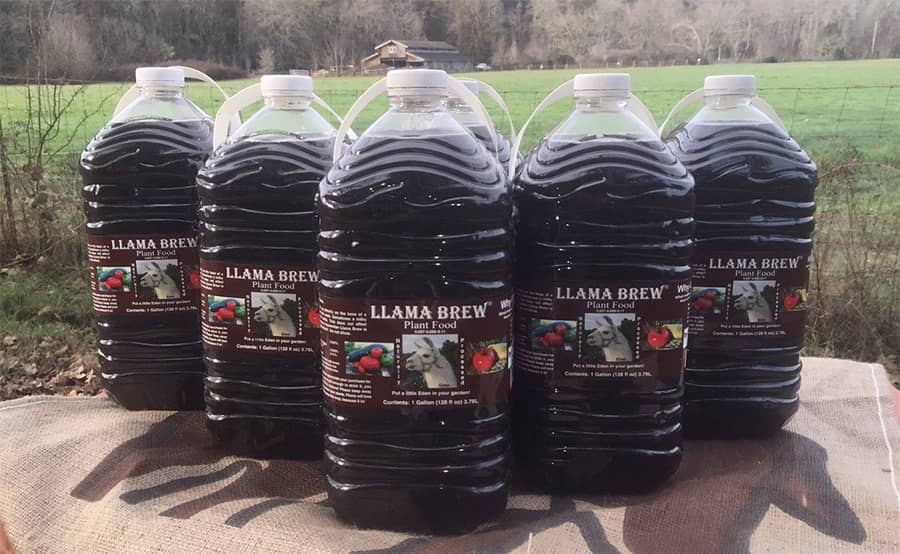 Llama Brew – Plant Food Made From Llama Manure
| | | |
| --- | --- | --- |
| ASKED FOR | GOT | SHARK |
| $125,000 for 10% | NO DEAL | NO SHARK |
Entrepreneurs: Aida Lough and Phil Lough
Llama Brew is a liquid, organic fertilizer made from "llama doo". The couple Aida Lough and Phil Lough had a provisional patent on the process of converting the excrement to fertilizer.
Compare to most fertilizers where chemicals are used, this is a natural fertilizer. All sharks were out due to the high evaluation.
---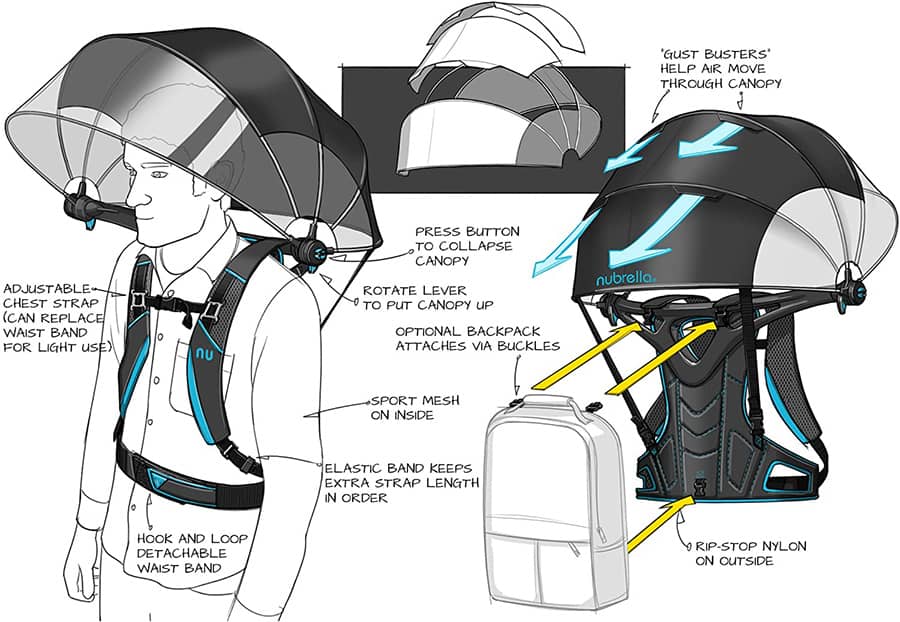 Nubrella
| | | |
| --- | --- | --- |
| ASKED FOR | GOT | SHARK |
| $200,000 for 25% | $200,000 for 51% | Kevin Harrington and Daymond John |
Entrepreneurs: Alan Kaufman
Nubrella is a 'breakthrough' product innovation. A completely hands-free solution is offered to consumers from Nubrella that makes having to hold an umbrella obsolete and take it further by replacing the incompetent raincoat with wind-resistant coverage. Over 150 applications have been identified where Nubrella can find use in the commercial and recreational fields.
Nubrella makes it really attractive to consumers worldwide because it offers a custom-designed backpack that attaches in the rear for those who want a Nubrella but also need a backpack.
Numerous patents internationally and throughout the US are owned by the company. Alan Kaufman, founder of the company is an entrepreneur and inventor with a 20+ year successful track record in the wireless/mobile and consumer product industries.
---
Pillars of Slippers
| | | |
| --- | --- | --- |
| ASKED FOR | GOT | SHARK |
| $150,000 for 15% | NO DEAL | NO SHARK |
Entrepreneurs: Nicole Jones
Pillars of Slippers, founded by Nicole Jones, is a home-based shoe business with a sales model similar to Tupperware parties.
Nicole was looking franchise her business and asking for $150,000 for 15% of her business.
---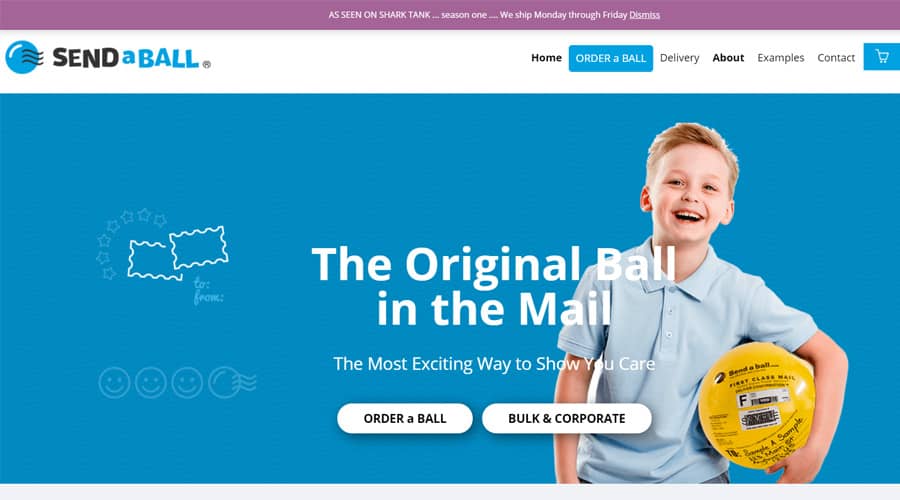 SENDaBALL
| | | |
| --- | --- | --- |
| ASKED FOR | GOT | SHARK |
| $86,000 for 20% | NO DEAL | NO SHARK |
Entrepreneurs: Michele Kapustka and Melisa Moroko
Send-A-Ball will literally send a bouncy ball in the mail on your behalf to any recipient you designate. Using this service your greetings will be even more happily received. The two sisters run Send-A-Ball who live on the same street across from each other. They come together with the idea that the flexibility and the freedom to spend time with their families can be achieved by operating a business that would give them.
The company offers a service for sending a playful greeting "card" in the form of a toy ball that actually travels through the mail already inflated.
The sisters Michele Kapustka and Melisa Moroko came to the Shark Tank looking for an investor, who can help them scale the business.
---
More from Shark Tank
Recommended
---
Watch full episodes of shark tank online with Amazon Video
Summary
---
Executive producer Mark Burnett and Sony Pictures TV and bring another season of the business-themed reality show Shark Tank where major investors, aka "sharks" pitch business ideas from contestants. The show is based on the Japanese reality show "Dragon's Den."