Shark Tank Season 13 Episode 11 brings a budding entrepreneurs get the chance to bring their dreams to fruition, presenting their ideas to five titans of industry who succeeded in making their own dreams a reality.
Season 13 Episode 11 in depth
Guest sharks this season include Emma Grede, CEO and co-founder of Good American and founding partner of Skims; actor and comedian Kevin Hart; Peter Jones, dragon on Dragons' Den; Daniel Lubetzky, founder and executive chairman of Kind; and Nirav Tolia, co-founder of Nextdoor.
You may also like
Shark Tank Season Episodes
I'm a believer that you accomplish much, much more with direct relationships than by using an intermediary. And that cash you keep in the bank can be the difference between staying alive as a small business or not.

Mark Cuban
We listed below every entrepreneur and business who has appeared on Shark Tank Season 13 Episode 11. Many scammers claim they've received big investments from the Sharks or they have been on the show. They were not actually on Shark Tank if you don't see a business on this list. Some of the top places you can use to check are on Wikipedia and also ABC's episode guide.
List with all the appearances in season 13 episode 11:
---
Shark Tank Air Date: 01/14/22 – Season 13 – Episode 11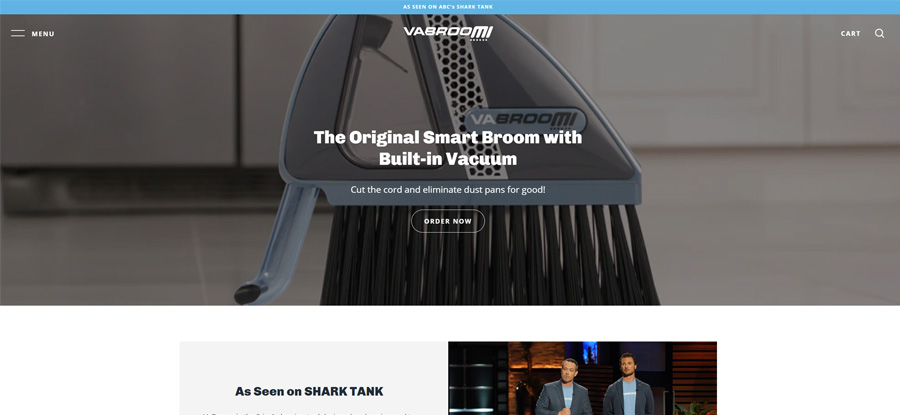 VaBroom
| | | |
| --- | --- | --- |
| ASKED FOR | GOT | SHARK |
| $350,000 for 2.5% | $350,000 for 2.5% equity and $3/unit until $700,000 | Kevin O'Leary |
Entrepreneurs: Trever Lambert and John Vadnais
VaBroom is a revolutionary product, developed by Trever Lambert and John Vadnais and pitched on an episode of Shark Tank season 13. The product is a combination of a vacuum and a broom, designed to make it easy for users to clean up their homes with ease and efficiency.
The concept behind VaBroom was simple: create a light weight and efficient alternative to traditional vacuums and brooms. By combining the two products, they created a hybrid product that was both easy to use and cost-effective.
On the Shark Tank episode, the two entrepreneurs demonstrated how their innovative product could be used in any home. They were able to show how the VaBroom could sweep and vacuum at the same time, allowing users to save time and energy.
The Sharks were impressed with the product, especially when they were shown how the VaBroom could be used on hardwood floors and carpets alike. They also liked how the VaBroom was easy to store and carry around.
Ultimately, the Shark Kevin O'Leary invested in VaBroom and helped the two entrepreneurs grow their business. Since then, VaBroom has become a popular cleaning solution for many homeowners. It has changed the way people clean their homes and the way entrepreneurs can bring innovative products to market.
---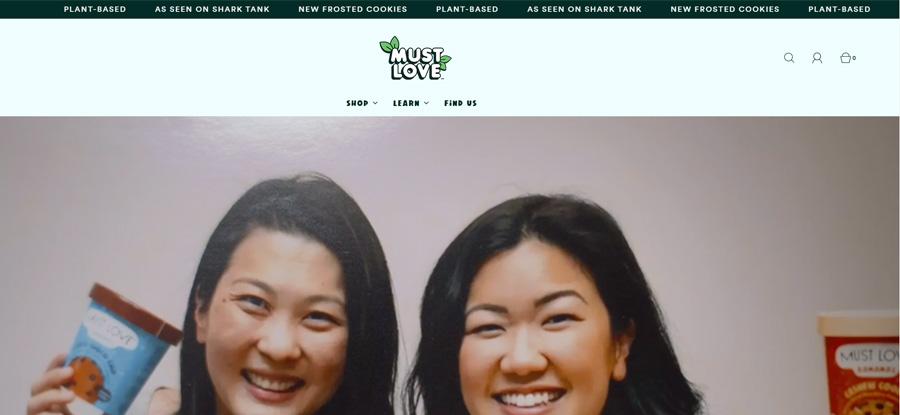 Must Love – Vegan Ice Cream
| | | |
| --- | --- | --- |
| ASKED FOR | GOT | SHARK |
| $600,000 for 7.5% | NO DEAL | NO SHARK |
Entrepreneurs: Hannah Hong and Mollie Cha
Must Love is the latest vegan ice cream sensation produced by innovative entrepreneurs Trever Lambert and John Vadnais. The two founders recently presented their product on Shark Tank, and the response was overwhelmingly positive.
Must Love is an all-natural vegan ice cream made with organic ingredients and absolutely no animal products. Not only is this ice cream delicious and creamy, but it is also free of all additives, chemicals, and artificial flavors. Must Love Vegan Ice Cream is the perfect choice for those who want to enjoy a delicious dessert without having to worry about hidden ingredients. It's a 100% vegan product, with no animal products or byproducts used in the production process. Not only that, but it's also made with all-natural ingredients, so you can feel good about what you're eating.
The founders of Must Love, Trever Lambert and John Vadnais, have worked hard to perfect their recipe in order to make the perfect vegan ice cream. Their commitment to quality has paid off in the form of rave reviews from the Sharks on Shark Tank.
Must Love vegan ice cream is available for purchase online and in select local stores across the country. You can also find a variety of unique flavors like mint chip, cookies and cream, and salted caramel that are sure to please any palate.
Whether you're vegan, lactose intolerant, or just looking for a healthier alternative to traditional ice cream, Must Love is the perfect choice. The delicious vegan ice cream is sure to be a hit with everyone who tries it. Give it a try today!
---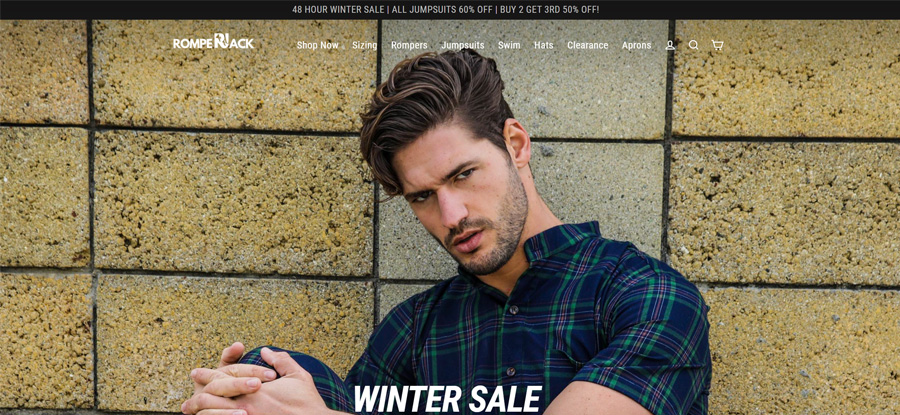 RomperJack
| | | |
| --- | --- | --- |
| ASKED FOR | GOT | SHARK |
| $200,000 for 5% | NO DEAL | NO SHARK |
Entrepreneurs: Justin Clark and Wyatt Thompson
RomperJack, the revolutionary new fashion line for modern man, was recently featured on Shark Tank season 13. Founded by Justin Clark and Wyatt Thompson, the company offers stylish, comfortable clothing geared specifically to fashionable men.
Romperjack is a high-end men's clothing brand that makes unique stylish clothing and accessories, including rompers, jumpsuits, and overalls. Rompers have the appropriate tapered fit, are styled for event wear, and can be bought every time.
Justin and Wyatt are thrilled that RomperJack was featured on Shark Tank, and they're excited for the future of the company. With their strong business sense and dedication to providing stylish clothing for modern fathers, the sky's the limit for RomperJack.
RomperJack is a revolutionary new clothing line that seeks to redefine men's fashion. This style of menswear has never been seen before and it could be the coolest thing for summer. RomperJack's Mens Romper is a stylish male jumpsuit with short sleeves, short pants, and an overall comfortable fit. It gives guys the chance to break out of traditional fashion norms and wear something that is both fashionable and fun.
The RomperJack Mens Romper isn't just about looking good – it also has built-in comfort features such as breathable fabric and stretchable waistbands for added flexibility. With this kind of clothing, guys can look forward to feeling comfortable all day long while still looking their best! The romper can easily be paired with a variety of different accessories, allowing you to mix and match styles to create your own unique look.
---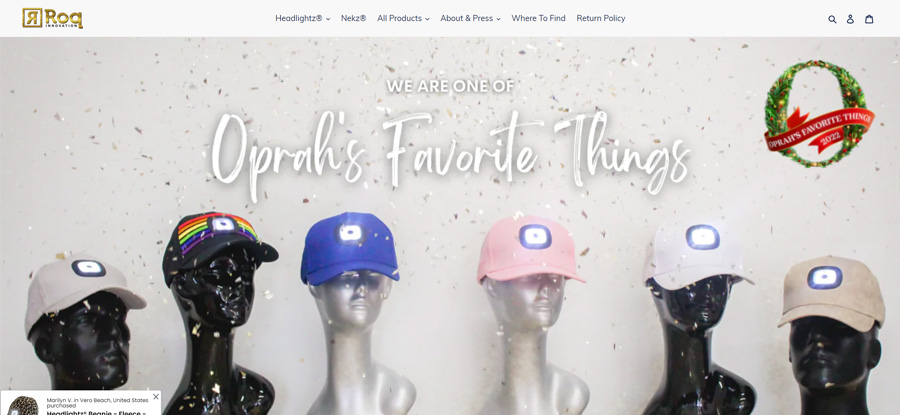 Roq Innovation
| | | |
| --- | --- | --- |
| ASKED FOR | GOT | SHARK |
| $200,000 for 15% | $200,000 for 20% equity and a $1/unit royalty until $600,000 | Kevin O'Leary and Peter Jones |
Entrepreneurs: Racquel Graham
The season 13 of Shark Tank is full of innovative and groundbreaking ideas, but Roq Innovation stands out as one of the most unique inventions. Racquel Graham has been working on her project for years and she's finally ready to present her idea on Shark Tank. Racquel Graham presented Roq Innovation to the Sharks with confidence and style. After hearing her story, the Sharks were immediately impressed with her vision and passion for her product.
For the outdoor enthusiast or anyone who loves a good winter adventure, the unique product HEAD LIGHTZ Fleece Beanie Hat with LED Light from Roq Innovation is the perfect choice. This unisex cap fits both men and women, as well as kids, and features an integrated headlamp that provides illumination for up to 140 lumens. Whether you're taking a night time walk with your dog or heading out into the wilderness in search of a winter wonderland, this beanie will provide essential lighting for all your activities.
Racquel Graham is an inspiration to entrepreneurs and fashionistas alike. Her determination and drive to succeed have resulted in a successful Shark Tank appearance and a new innovative company that is sure to take the fashion world by storm. Roq Innovation is just the beginning of Racquel's journey, and we can't wait to follow her progress.
---
More from Shark Tank
Recommended
Watch full episodes of shark tank online with Amazon Video
Summary
Executive producer Mark Burnett and Sony Pictures TV and bring another season of the business-themed reality show Shark Tank where major investors, aka "sharks" pitch business ideas from contestants. The show is based on the Japanese reality show "Dragon's Den."