Shark Tank season 10 episode 16 introduces entrepreneurs from Seattle, Washington, who introduce their spa design that relies on innovative, alternative therapy to relieve common aches and pains. An entrepreneur from Oakland, California, is at the forefront of the future of food by creating sustainable protein in a lab. When a family from Shelton, Connecticut, present their kid's reward system, the kids take over the pitch; and last into the Tank is an entrepreneur from San Diego, California, who pitches his simple but ingenious device which helps you capture frame-worthy pictures with your best friend.
Season 10 Episode 16 in depth
---
Guest sharks for this season, subtitled "A Decade of Dreams," include Jamie Siminoff, the first guest shark to have sought a deal on the show (the sharks passed on his company Doorbot, now known as Ring).
In this season 10 episode 16, the guest judge is Matt Higgins.
Matt Higgins
Matt Higgins is an American businessman and the co-founder and CEO of RSE Ventures, a private investment firm that focuses on sports and entertainment, media and marketing, food and lifestyle, and technology.
In 2011, he ran the ING marathon to help raise money for autism.
Source: Wikipedia
In 2012, Higgins co-founded RSE with Stephen M. Ross, the founder of Related Companies and owner of the Miami Dolphins. Higgins also serves as an executive for the Dolphins
In 2019 Higgins was awarded the Ellis Island Medal of Honor.
In 2019, he delivered the commencement address at his alma mater Queens College, where he established the Linda Higgins Empowerment Scholarship to help support single parents in obtaining college degrees, in honor of his late mother
You may also like
Shark Tank Season 8
I have met many entrepreneurs who have the passion and even the work ethic to succeed – but who are so obsessed with an idea that they don't see its obvious flaws.

Lori Greiner
We listed below every entrepreneur and business who has appeared on Shark Tank Season 10 Episode 16. Many scammers claim they've received big investments from the Sharks or they have been on the show. They were not actually on Shark Tank if you don't see a business on this list. Some of the top places you can use to check are on Wikipedia and also ABC's episode guide.
List with all the appearances in season 10 episode 16:
---
Shark Tank Air Date: 03/17/19 – Season 10 – Episode 16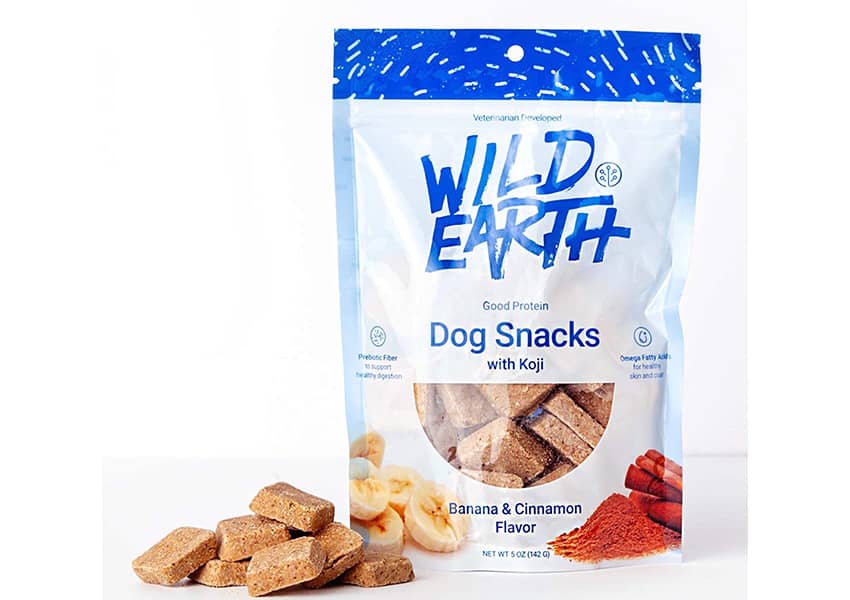 Wild Earth Koji Dog Treats
| | | |
| --- | --- | --- |
| ASKED FOR | GOT | SHARK |
| $550,000 for 5% | $550,000 for 10% | Mark Cuban |
Entrepreneurs: Ryan Bethencourt
Wild Earth is made from 3 main ingredients: koji protein, non-animal based bacon flavor and peanut butter. The product also contains the 10 amino acids that dogs require in their food.
It is dedicated to reinventing pet food with science to offer healthier foods for pets that are better for the environment and more humane than conventional products.
All their flavors are designed with your dog in mind and you can trust that every ingredient we use has benefits for your dog. Feel good knowing that our clean-protein formula uses minimal resources to create a quality and delicious product.
---
Pooch Selfie Dog Products
| | | |
| --- | --- | --- |
| ASKED FOR | GOT | SHARK |
| $100,000 for 20% | $100,000 for 33.3% | Daymond John |
Entrepreneurs: Jason Hernandez
Pooch Selfie is the Original Pet Selfie Smartphone Attachment which completely changes the way we take pictures and selfies with our Dogs. No more face licked selfies with your pups. No more missed opportunities as you miss a picture of your pup.
Pooch Selfie comes with a removable Squeaking Pooch Selfie ball and One Smartphone Attachment. Slide the clip over your smartphone or tablet and attach the tennis ball on top of your phone.
This provides users the ability to take portrait style pics and selfies without having to remove the device. Designed for both iPhones and Galaxy smartphone models and is also compatible with most 3rd party smartphone cases.
---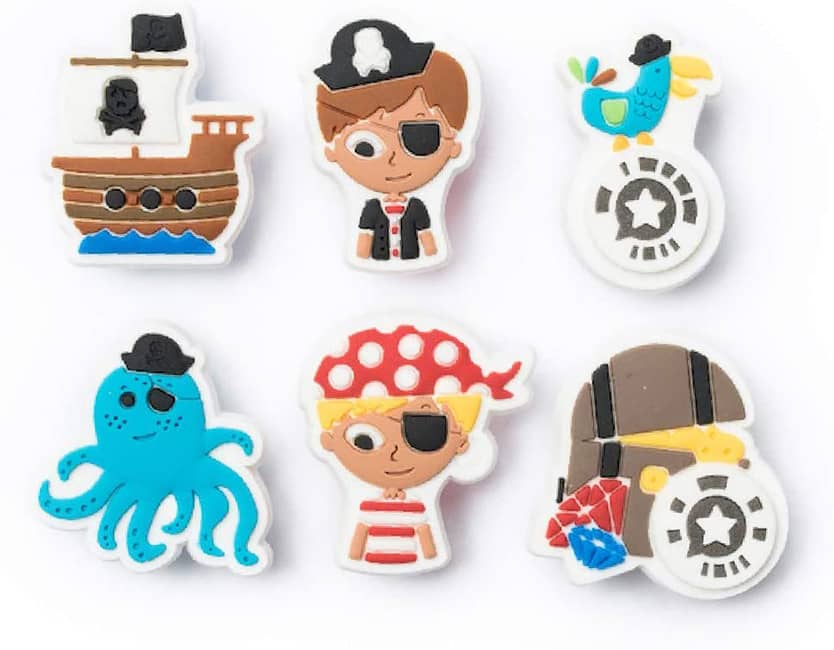 Kudo Banz Rewards For Kids
| | | |
| --- | --- | --- |
| ASKED FOR | GOT | SHARK |
| $150,000 for 10% | NO DEAL | NO SHARK |
Entrepreneurs: Amanda Naqvi and Hamza Naqvi
Kudo Banz works like a sticker chart, but goes on a child's wrist. Teachers have asked, we've answered! Introducing the Classroom Kit.
Kudo Banz "unsticks" the sticker chart and puts it right on a child's wrist where they can always keep their goals in sight and in mind, making positive reinforcement easier and more effective!
Kudo Banz has been tested and loved by some of the very best in the industry. From Parents to Psychologists, Expert Moms to Industry Experts, we've won ten industry awards!
Since Kudo Banz is always right there on their wrists, kids can remember what they are working on whether they are at stations, in the hall or even in music class. Toddlers and Kids will be excited to see these fun Kudos dance on screen. They are a great way to keep your little ones focused and motivated as their interests change.
---
Urban Float Sensory Deprivation Therapy
| | | |
| --- | --- | --- |
| ASKED FOR | GOT | SHARK |
| $500,000 for 5% | $500,000 for 12.5% | Matt Higgins |
Entrepreneurs: Joe Beaudry & Scott Swerland
Urban Float, a Seattle based organization owned and operated by Joe Beaudry & Scott Swerland, has aspirations of planting their spas across the nation to bring Americans peaceful, weightless, hydrotherapy.
Urban Float offers a premium spa experience with the most comfortable, safe and convenient floatation systems. They started out with two three-pod locations in Seattle.
Each pod can be adjusted to the user's sensory needs and music and lighting can be added and adjusted on-demand.
---
More from Shark Tank
Recommended
Watch full episodes of shark tank online with Amazon Video
Summary
---
Executive producer Mark Burnett and Sony Pictures TV and bring another season of the business-themed reality show Shark Tank where major investors, aka "sharks" pitch business ideas from contestants. The show is based on the Japanese reality show "Dragon's Den."