Shark Tank season 10 episode 9 introduces a husband and wife team from Newtown, Connecticut, who pitch their simple and brilliant rooftop assistance design that helps access your vehicle's roof with one easy step; entrepreneurs from Chicago, Illinois, present their fitness workout that offers a softer, lower-impact alternative to the treadmill; a teen entrepreneur from West Bloomfield, Michigan, introduces his solution for making the perfect coffee at home with his cold brew kit; a mom from Walnut Creek, California, presents her simple baby seat that sits right on your hip and makes it easier to carry your baby.
Season 10 Episode 9 in depth
---
In season 10 guest sharks include Jamie Siminoff, the first guest shark to have sought a deal on the show (the sharks passed on his company Doorbot, now known as Ring, Alex Rodriguez, Sara Blakely, Charles Barkley, Alli Webb.
In this season 10 episode 9, there is no guest judge.
You may also like
Shark Tank Season 8
Great ideas don't sell themselves.

Lori Greiner
We listed below every entrepreneur and business who has appeared on Shark Tank Season 10 Episode 9. Many scammers claim they've received big investments from the Sharks or they have been on the show. They were not actually on Shark Tank if you don't see a business on this list. Some of the top places you can use to check are on Wikipedia and also ABC's episode guide.
List with all the appearances in season 10 episode 9:
---
Shark Tank Air Date: 01/06/19 – Season 10 – Episode 9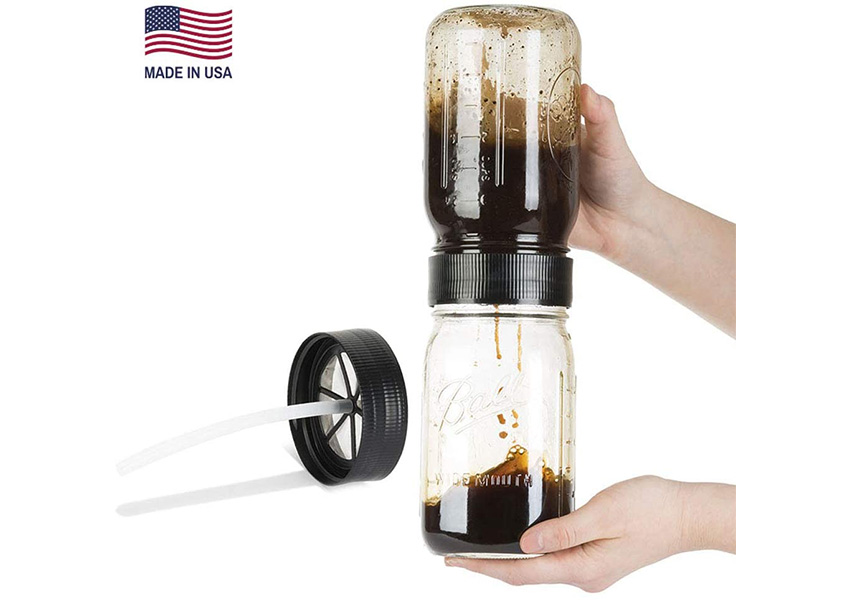 BRUW Cold Brew Coffee Filtering
| | | |
| --- | --- | --- |
| ASKED FOR | GOT | SHARK |
| $50,000 for 25% | $50,000 for 30% | Mark Cuban |
Entrepreneurs: Max Feber
Bruw is a company from Detroit, MI, founded by an eighteen-year-old entrepreneur. The founder wants to help people cold brew their coffee easier because he shares their love for coffee.
Cold brew is less acidic, smoother, if you're not familiar, and compare to coffee brewed with hot water it's easier on your stomach. You can better taste all the subtle flavors, because is less acidity like traces of fruit, chocolate, and nut found in different beans.
The entrepreneur invented a device that can attach two mason jars to help people better filter the grounds from the result, and to allow people to be able to use the cheaper mason jar method. You just need the device and then add the water and coffee.
---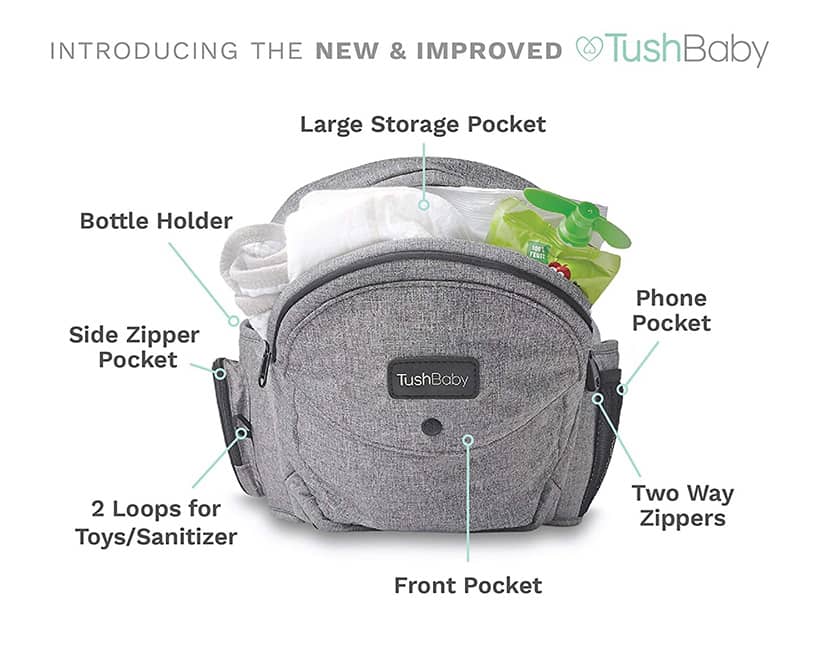 TushBaby Baby Carrier
| | | |
| --- | --- | --- |
| ASKED FOR | GOT | SHARK |
| $200,000 for 10% | $200,000 for 20% | Lori Greiner |
Entrepreneurs: Tammy Rant
A very pregnant mother of two, and also entrepreneur from Northern California created the TushBaby. This is a product created and pitched that helps parents carry children on their hips without the risk of dropping their kids or the attendant back pain that can come with it.
With a simple hip seat, TushBaby is bringing a change how parents carry their babies. Hip health for little ones and optimal comfort is provided by the memory foam-lined seat. The supportive belt evenly distributes baby weight for mom or dad. The storage area within the seat can holds changing essentials, diapers, wipes, with side pockets for wallet, keys, and phone.
TushBaby is a strong velcro band secured belt worn by the parent by around the waist. The child can put their weight on a small padded seat on one side. The supportive ergonomic seat is approved by both chiropractors for adults and pediatricians for babies, and reduces painful spine curvature for grown-ups and puts your baby's hips in the pediatric-recommended "M" position.
---
Moki Car Door Step
| | | |
| --- | --- | --- |
| ASKED FOR | GOT | SHARK |
| $150,000 for 5% | $3 million for 100% | Daymond John |
Entrepreneurs: Zach Brown and Alyssa Brown
Moki Doorstep hopes to create a product that prevent short family members from shirking work when packing cars for trip by giving them a literal leg up to help them reach the top. Inspired by Indians who used to build steps into walls, the creators come up the name "Moki Doorstep".
An easy access to your vehicle's roof is provided by the Rightline Gear Moki Door Step. In each of your vehicle's doors you can simply hook the Door Step over the u-shaped door latch. It provides a great support to strap down or load car top cargo boxes and bags or kayaks, canoes, bikes, skis and snowboards.
The Step allows for a balanced standing position and provides a comfortable platform for both feet. The patented Step eliminates the need for step stools or ladders and dirty shoes on vehicle seats.
---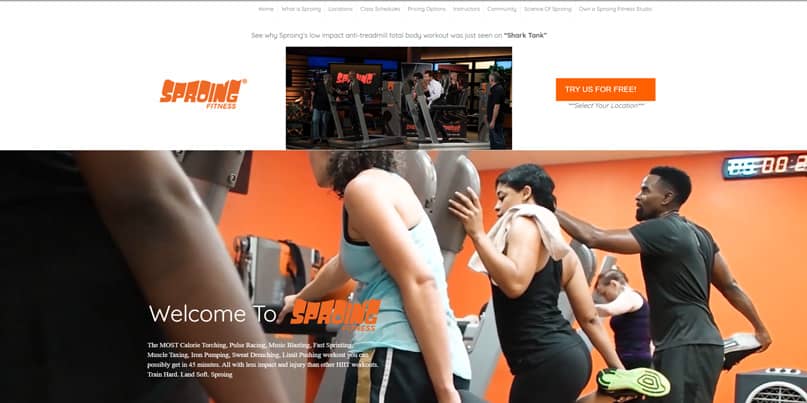 Sproing Fitness Low Impact Running Surface
| | | |
| --- | --- | --- |
| ASKED FOR | GOT | SHARK |
| $500,000 for 8% | NO DEAL | NO SHARK |
Entrepreneurs: Paul Toback and Steve Lenz
Sproing Fitness is a company from Chicago, IL, that has invented a new device to help the 85% of indoor runners who injure themselves every year. The entrepreneurs are the former head of engineering at Life Fitness and the former CEO of Bally's Fitness and are on a mission to help prevent indoor runners from injures.
Sproing Fitness has developed the High-Intensity Interval Training (HIIT) that features intervals of both high-intensity cardiovascular exercise and strength and power exercises. A 45-minute class includes a 10-minute warm-up and 30 minutes of intense interval training
Their interval workout machine, Sproing, is designed to be a replacement for traditional cardio machines such as treadmills and elliptical.
Status: OUT OF BUSINESS
---
More from Shark Tank
Recommended
Watch full episodes of shark tank online with Amazon Video
Summary
---
Executive producer Mark Burnett and Sony Pictures TV and bring another season of the business-themed reality show Shark Tank where major investors, aka "sharks" pitch business ideas from contestants. The show is based on the Japanese reality show "Dragon's Den."