Shark Tank season 10 episode 8 introduces a family of entrepreneurs from South Carolina, and Alabama, present a product that satisfies a unique obsession; a husband and wife from New Jersey introduce their subscription service that makes meal time for kids stress-free for parents; an entrepreneur from California pitches his Bollywood-inspired dance fitness program; and a husband and wife from Texas give the Sharks a taste of their probiotic beverage.
Season 10 Episode 8 in depth
---
In season 10 guest sharks include Jamie Siminoff, the first guest shark to have sought a deal on the show (the sharks passed on his company Doorbot, now known as Ring, Alex Rodriguez, Sara Blakely, Charles Barkley, Alli Webb.
We are looking beyond ideation stage to, at the very least, beta, and for companies that are corporate-ready. Retailers want to see it all, so they usually have not precisely identified one tech they want to focus on. Visual search and fit-tech are definitely trends.
Bethenny Frankel
Bethenny Frankel is an American entrepreneur, reality television personality, and author. She became famous after was the runner-up as a contestant on the reality competition series The Apprentice: Martha Stewart.
Frankel is the founder of BStrong, a disaster relief organization.
She created a pre-packaged margarita line, named Skinnygirl Margarita, in 2009, which led to Frankel founding the company Skinnygirl and the cocktail line, Skinnygirl Cocktails.
Source: Wikipedia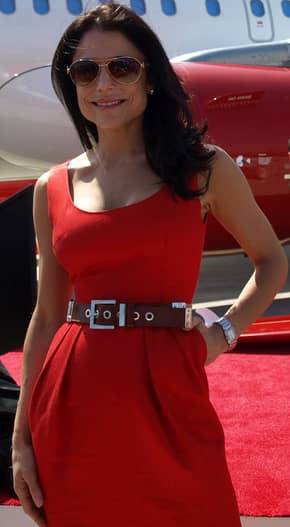 You may also like
Shark Tank Season 8
Real magic comes from a brilliant idea combined with willpower, tenacity, and a willingness to make mistakes.

Lori Greiner
We listed below every entrepreneur and business who has appeared on Shark Tank Season 10 Episode 8. Many scammers claim they've received big investments from the Sharks or they have been on the show. If you don't see a business on this list, they were not actually on Shark Tank. Some of the top places you can use to check are on Wikipedia and also ABC's episode guide.
List with all the appearances in season 10 episode 8:
---
Shark Tank Air Date: 12/09/18 – Season 10 Episode 8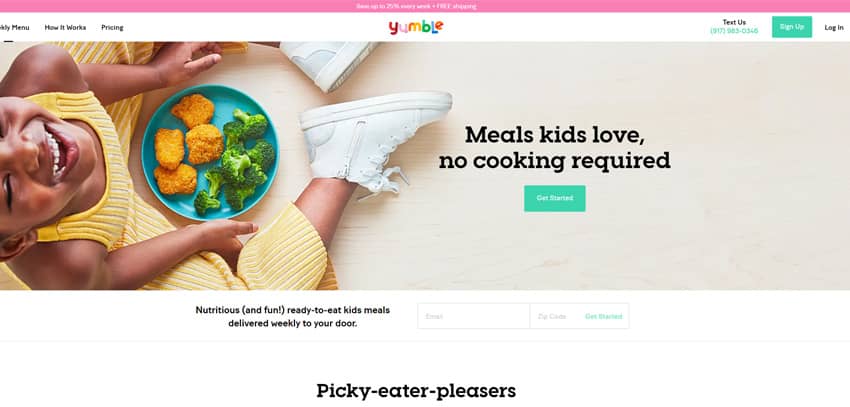 Yumble Kids Meal Delivery Kits
| | | |
| --- | --- | --- |
| ASKED FOR | GOT | SHARK |
| $500,000 for 4% | $500,000 for 6% | Bethenny Frankel |
Entrepreneurs: David Parker and Joanna Parker
Yumble is designed to make mealtime for kids stress-free for parents by offering a weekly subscription service. Yumble is started by a husband and wife team of entrepreneurs from Englewood, NJ as a company that wants to provide fast and simple meals for parents to make children.
Currently, plenty of options for breakfast, lunch, dinner, and snacks are offered by the company. You can chose from vegetarian, gluten-free, egg-free, and dairy-free meals with allergies and dietary restrictions available.
Yumble was delivering as many as 24 meals per week, by the time of the Parkers' Shark Tank appearance, to 26 states, at about $7 per meal. The Parkers are looking for investment to help take Yumble nationwide.
---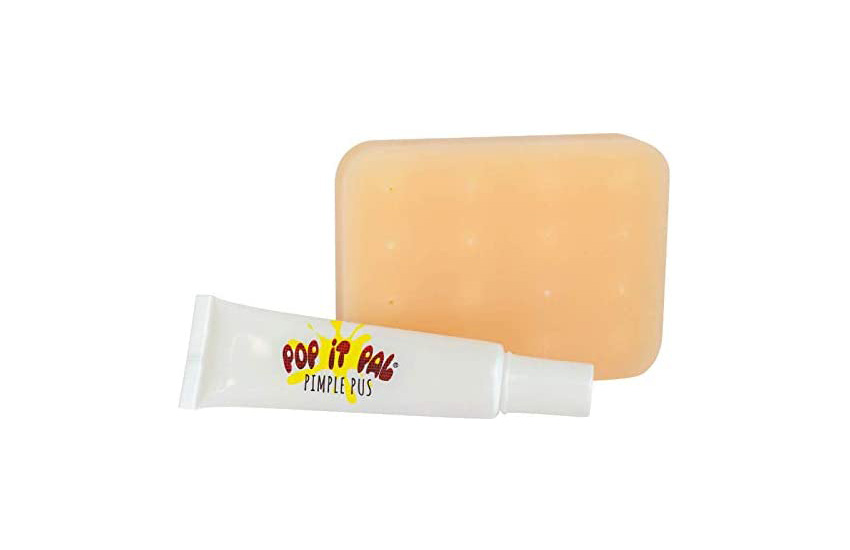 Pop It Pal Pimple Popping Toy
| | | |
| --- | --- | --- |
| ASKED FOR | GOTPhoto | SHARK |
| $250,000 for 10% | $250,000 for 5% + $1.50 per unit until $750,000 is repaid | Kevin O'Leary |
Entrepreneurs: Bill Pierce, Summer Pierce and Kayla Roof
Pop It Pal is a product developed by a family of entrepreneurs that pledges to help people satisfy their craving to pop pimples. Inspired by their own obsession with watching pimple-popping videos on YouTube, these three entrepreneurs developed a silicon pad with sixteen "pimples" that simulate the sensation.
In addition to the silicon pad, the Pop It Pal can be refilled with additional "creams" so that the "fun" can continue indefinitely.
Pop it Pal® is all-natural, made of a skin-safe silicone that simulates the popping of a huge pimple! Incredibly satisfying, stress-relieving and most of all. With each Pop It Pal® comes one refill bottle and one filling tool to ensure your picking can be repeated over and over again!
---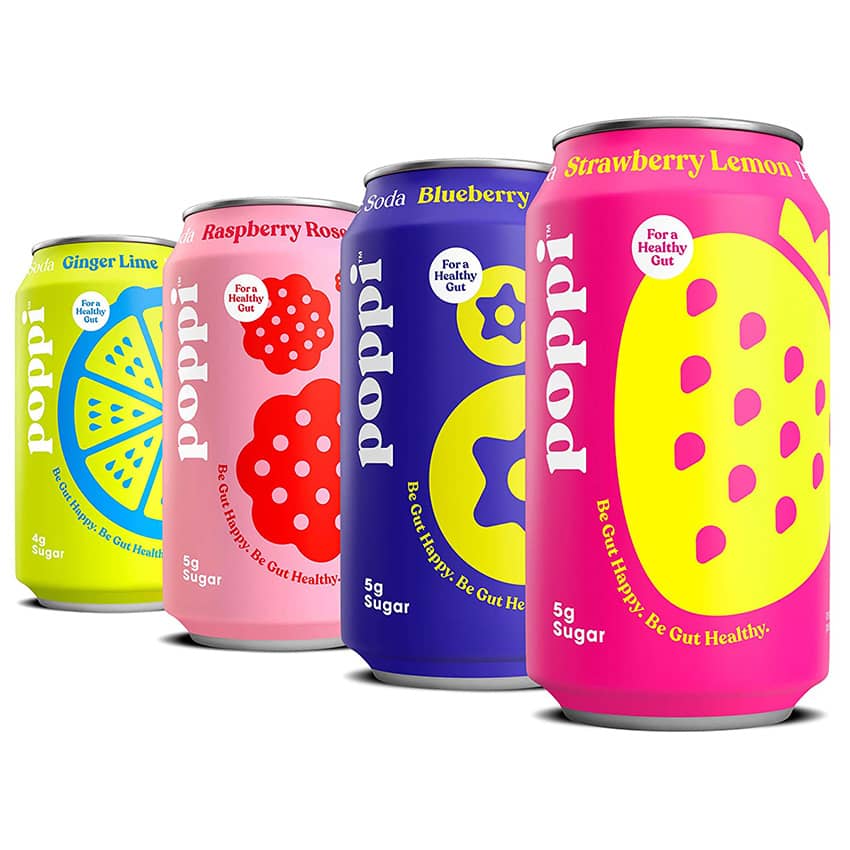 Mother Beverage Apple Cider Vinegar
| | | |
| --- | --- | --- |
| ASKED FOR | GOT | SHARK |
| $400,000 for 10% | $400,000 for 25% | Rohan Oza |
Entrepreneurs: Allison Ellsworth and Stephen Ellsworth
Mother Beverage is an apple cider vinegar drink infused with fruits, berries, and herbs. It contains less and 2-4 grams of sugar per bottle or 15 calories. It is light, crisp, and refreshing. Mother Beverage is made with 100% organic ingredients, lightly carbonated and never from concentrate.
A range of flavors are created by Mother Beverage and includes raspberry-rose, lime-ginger, pineapple-turmeric, and blueberry-sage. All of the flavors are unpasteurized to maintain the health effects of the apple cider vinegar.
At Mother Beverage to create a refreshing, delicious, lightly carbonated beverage, the ACV is infused with all-natural, organic ingredients.
---
BollyX Bollywood Dance Workout
| | | |
| --- | --- | --- |
| ASKED FOR | GOT | SHARK |
| $375,000 for an 8% | NO DEAL | NO SHARK |
Entrepreneurs: Shahil Patel
A company from Boston, MA, called BollyX is bringing the joy and dancing of Bollywood to the fitness industry, based on Bollywood dance moves, through a new set of high intensity workouts.
BollyX fitness curriculum has been created by world-class certified fitness professionals and choreographers to ensure an effective and safe total body dance workout for all. The National Academy of Sports Medicine (NASM), the Athletics and Fitness Association of America (AFAA) endorsed the BollyX fitness program and instructor training, as well as the American Council on Exercise (ACE), canfitpro (FIS) and the British Columbia Recreation and Parks Association (BCRPA) in Canada as an approved provider for continuing education units/credits (CEUs/CECs).
According to their website, a 50-minute cardio workout cycles between higher- and lower-intensity dance sequences is teaching by Bolly X to get people sweating, moving, and smiling.
The BollyX classes are currently held over five hundred times a week at three hundred and fifty locations. Trained and licensed are independent instructors who teach to use for $20 a month the BollyX program.
---
More from Shark Tank
Recommended
Watch full episodes of Shark Tank Season 10 Episode 8 online with Amazon Video
Summary
---
Executive producer Mark Burnett and Sony Pictures TV and bring another season of the business-themed reality show Shark Tank where major investors, aka "sharks" pitch business ideas from contestants. The show is based on the Japanese reality show "Dragon's Den."