Shark Tank Season 13 Episode 22 brings treats utilizing recycled vegetable waste; a lighting product to help one look their best online; a hydrating beverage filled with antioxidants and made from a common desert plant; a fashion accessory; an update on Dino Don; guest shark Emma Grede.
Season 13 Episode 22 in depth
Guest sharks this season include Emma Grede, CEO and co-founder of Good American and founding partner of Skims; actor and comedian Kevin Hart; Peter Jones, dragon on Dragons' Den; Daniel Lubetzky, founder and executive chairman of Kind; and Nirav Tolia, co-founder of Nextdoor.
You may also like
Shark Tank Season Episodes
It comes down to finding something you love to do and then just trying to be great at it.

Mark Cuban
We listed below every entrepreneur and business who has appeared on Shark Tank Season 13 Episode 22. Many scammers claim they've received big investments from the Sharks or they have been on the show. They were not actually on Shark Tank if you don't see a business on this list. Some of the top places you can use to check are on Wikipedia and also ABC's episode guide.
List with all the appearances in season 13 episode 22:
---
Shark Tank Air Date: 05/06/22 – Season 13 – Episode 22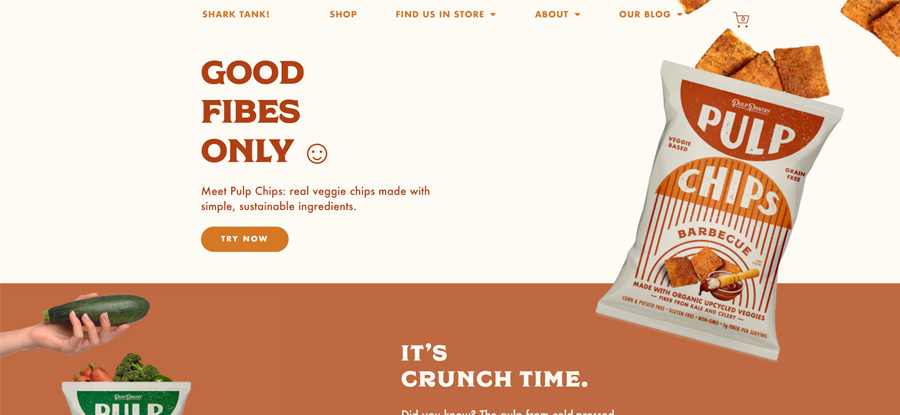 Pulp Pantry – Vegan snacks made from discarded produce pulp
| | | |
| --- | --- | --- |
| ASKED FOR | GOT | SHARK |
| $500,000 for 10% | $500,000 for 17% | Mark Cuban |
Entrepreneurs: Kaitlin Mogentale
Pulp Pantry is revolutionizing the way we shop for vegan treats. This new service turns discarded produce pulp into delicious, nutrient-rich snacks that are both healthy and environmentally friendly. Utilizing a process called "upcycling," Pulp Pantry creates snacks that are not only good for you but also help reduce food waste.
Pulp Pantry's mission is to provide plant-based eaters with guilt-free snacking options that are free from artificial ingredients and preservatives. The company collects pulp from juicers, bakeries, grocery stores, and farms throughout the United States. The pulp is then dehydrated and transformed into yummy treats such as banana chips, kale chips, apple cinnamon granola bars, and more! All of their products are vegan-friendly and gluten free, non GMO.
Pulp Pantry is a revolutionary new line of food products that are made from real fresh vegetables as the first ingredient, not starches. This means that consumers can enjoy a more nutritious meal without compromising on taste or cost. By using only the freshest ingredients, Pulp Pantry ensures that every product contains high quality and natural nutrition.
You can purchase Pulp Pantry Chips online or visit some of the stores sold in all 50 states including Target, Whole Foods, Thrive Market and specialty retailers.
---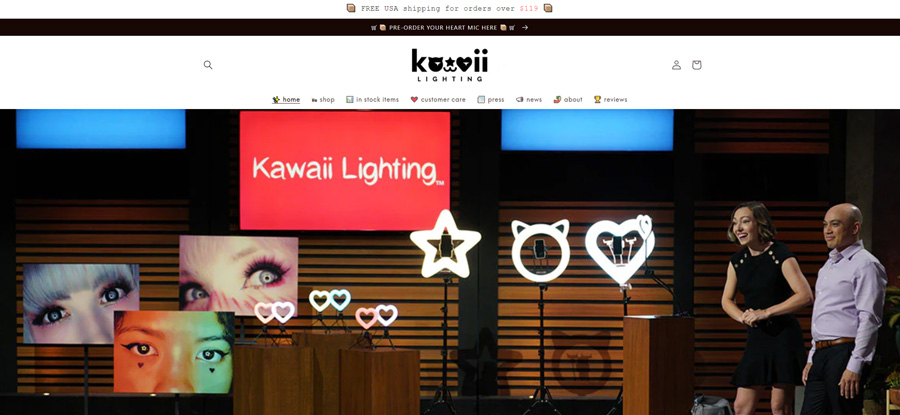 Kawaii Lighting
| | | |
| --- | --- | --- |
| ASKED FOR | GOT | SHARK |
| $88,000 for 22% | $100,000 for 22% equity, plus $5/unit royalty until funds are recouped | Barbara Corcoran |
Entrepreneurs: Chloe Mae and Lan Bui
Season 13 of Shark Tank is kicking off with a pitch from two North Hollywood, California entrepreneurs, Chloe Loop and Lan Bui. They have an innovative concept called Kawaii Lighting that is sure to pique the interest of the celebrity investors.
Kawaii lighting is the latest trend in interior design and décor. This unique style of lighting combines modern technology with traditional Japanese designs, creating a fun and stylish way to light up any room. Whether you're looking for something subtle or something more eye-catching, kawaii lighting has a variety of options to choose from.
Kawaii lighting gives you the opportunity to add a touch of whimsy and warmth to your home décor. From paper lanterns inspired by traditional Japanese culture to LED lights shaped like animals or cartoon characters, there's something for everyone when it comes to this style of lighting. You can even find options that change color, giving your room an extra dose of personality! With kawaii lighting, you can make your home feel cozy and inviting while showing off your individual sense of style.
Kawaii Lighting is designed to bring energy efficient LED lighting solutions into homes and businesses while also adding a unique style element. Along with their various fixtures, they offer custom design options allowing customers to create their own light designs. The technology offers dimmable settings for flexibility as well as colorful themes that can be changed on demand. All of these make it easy for customers to outfit their home or business in unique lighting solutions that are both stylish and energy efficient.
---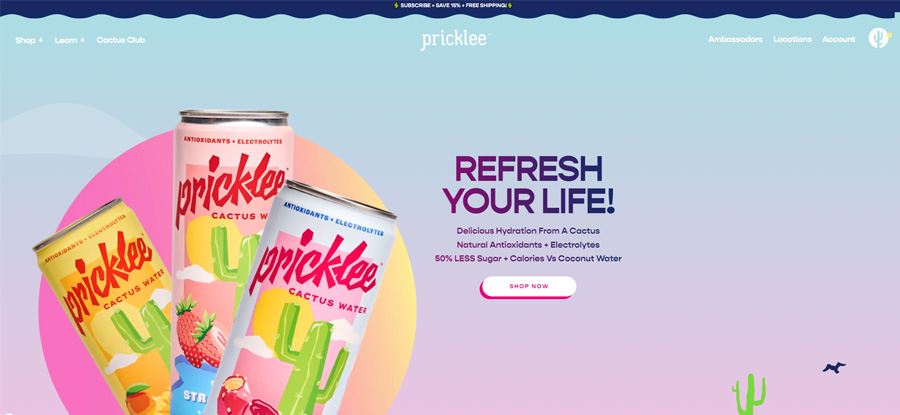 Pricklee – Cactus water beverage
| | | |
| --- | --- | --- |
| ASKED FOR | GOT | SHARK |
| $200,000 for 5% | $200,000 as a line of credit and 20% equity | Barbara Corcoran |
Entrepreneurs: Kun Yank and Mo Hassoun
Pricklee is a revolutionary new cactus water beverage on the market that is sure to tantalize taste buds. This unique drink is made from real pricked cactus and infused with natural flavors. It's an all-natural and refreshing way to quench your thirst without compromising on taste.
Pricklee offers several delicious flavors such as strawberry, passion fruit, coconut, and lime. Not only does Pricklee contain no added sugar or artificial sweeteners, it's also low in calories and high in antioxidants. Each bottle contains antioxidant vitamin C, providing a healthy boost of hydration for active lifestyles or those looking for healthier alternatives to sugary drinks.
The popularity of Pricklee has skyrocketed since it was featured on Shark Tank with consumers praising its delicious flavor combinations as well as its many health benefits.
Pricklee Prickly Pear Cactus Water is an all-natural sports drink that provides powerful antioxidants, electrolytes, and Vitamin C. The prickly pear cactus has been used for centuries to help with immunity and recovery. Pricklee is a non-sparkling water that takes this ancient remedy to the next level. By combining modern science with traditional knowledge, Pricklee creates a clean and healthy beverage packed with numerous health benefits.
The prickly pear cactus is rich in antioxidants, which can boost your immune system and help fight off illnesses. It also contains electrolytes like potassium and magnesium for improved hydration, as well as Vitamin C to reduce inflammation and aid in muscle recovery after workouts. Plus, it's loaded with fiber – making it ideal for those looking to improve their digestive health.
---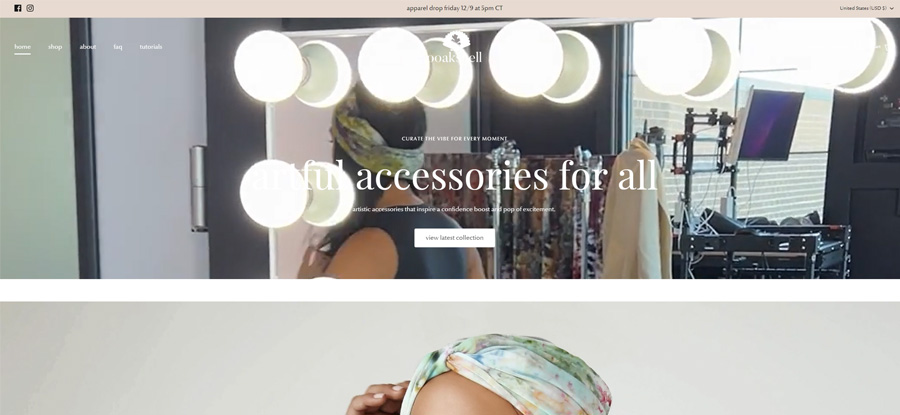 Ooakshell – Hand-painted headbands with adjustable rings
| | | |
| --- | --- | --- |
| ASKED FOR | GOT | SHARK |
| $150,000 for 10% | $150,000 for 20% | Emma Grede |
Entrepreneurs: Mika Bertholdo
Mika founded Ooakshell in 2018 with the idea to create a unique hand-painted headbands collection for the modern woman. She wanted to offer pieces that are both stylish and affordable, allowing women to express their individual style without breaking the bank. To test her product and gain feedback from customers, Mika decided to market test her items on Etsy before moving sales to her own website.
Ooakshell is a unique and stylish brand of hand-painted headbands with adjustable rings. The company founder wanted to offer fashionable accessories that are both beautiful and comfortable. The headbands feature original artwork, bold colors, and intricate designs that will make any outfit stand out.
Each piece is made with love in the USA using premium materials. The adjustable rings provide a secure fit as well as extra comfort when wearing the headband for extended periods of time. With over 20 different designs to choose from, there's something for everyone! Every Ooakshell item is hand-crafted and inspected for quality assurance before being shipped directly to the customer.
Since launching on Etsy, Ooakshell has received an outpouring of positive reviews from customers who love not only the quality but also Mika's commitment to providing excellent customer service. As demand for her products grew, Mika moved sales from Etsy and opened up shop on her own website – ooakshell.com – where she continues to provide beautiful pieces at an accessible price point.
If you're looking for a statement accessory that lasts, look no further than Ooakshell!
---
More from Shark Tank
Recommended
Watch full episodes of shark tank online with Amazon Video
Summary
Executive producer Mark Burnett and Sony Pictures TV and bring another season of the business-themed reality show Shark Tank where major investors, aka "sharks" pitch business ideas from contestants. The show is based on the Japanese reality show "Dragon's Den."