Shark Tank Season 13 Episode 4 helps swimmers overcome a stumbling block by providing them a solution; an app that enables cat lovers to find a perfect match for their pets; a product designed to encourage children to clean their hands; a beauty line inspired by a woman's African heritage; guest shark Nirav Tolia.
Season 13 Episode 4 in depth
Guest sharks this season include Emma Grede, CEO and co-founder of Good American and founding partner of Skims; actor and comedian Kevin Hart; Peter Jones, dragon on Dragons' Den; Daniel Lubetzky, founder and executive chairman of Kind; and Nirav Tolia, co-founder of Nextdoor.
You may also like
Shark Tank Season Episodes
You just got to stay focused and believe in yourself and trust your own ability and judgment.

Mark Cuban
We listed below every entrepreneur and business who has appeared on Shark Tank Season 13 Episode 4. Many scammers claim they've received big investments from the Sharks or they have been on the show. They were not actually on Shark Tank if you don't see a business on this list. Some of the top places you can use to check are on Wikipedia and also ABC's episode guide.
List with all the appearances in season 13 episode 4:
---
Shark Tank Air Date: 10/29/21 – Season 13 – Episode 4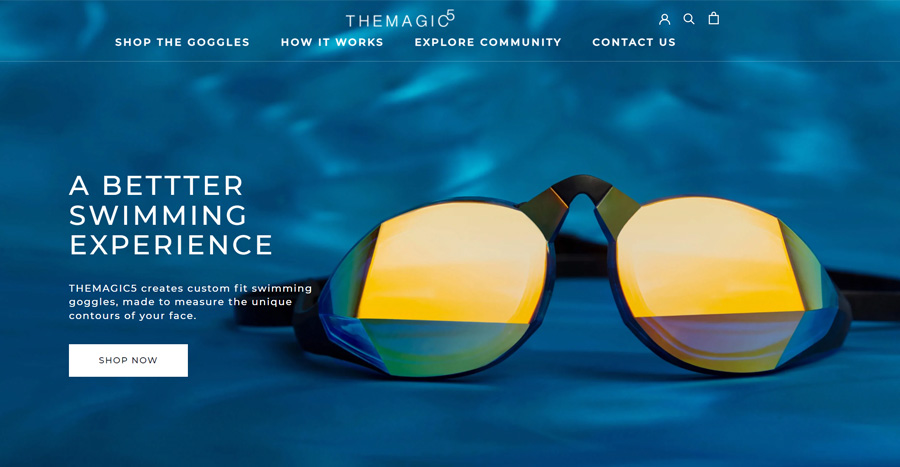 TheMagic5 – Custom Swim Goggles
| | | |
| --- | --- | --- |
| ASKED FOR | GOT | SHARK |
| $500,000 for 2.5% | $1,000,000 for 6.5% | Robert Herjavec |
Entrepreneurs: Tim Samuel and Dwayne Walker
TheMagic5 custom swim goggles are the perfect equipment for any water-sport enthusiast. With their state of the art design and exceptional customer service, TheMagic5 provides a comfortable and secure fit every time.
TheMagic5 Custom Swim Goggles is the exclusive brand of swimming goggles that customize the sharpness and clarity of your vision, allowing for a safer and better swimming experience. Shark Tank Season 13 Episode 4 brings THEMAGIC5 goggles, making them the most popular choice of swimmers of all ages.
Their goggles are made with only first-rate materials and offer their Optimal Fitting Technology (OFT), which fits your diverse facial features. They comes in different colors so you can find one you like for your swimming need.
These revolutionary high performance goggles allow swimmers to customize everything from lens color to strap style, ensuring that they have a true personalized experience while in the pool. These goggles also feature extremely comfortable straps with a quick release system, allowing users to quickly adjust their level of tightness and get back in the game. Additionally, TheMagic5 comes with an anti-fog coating and UV protection that is guaranteed to keep your vision clear no matter what activity you're doing in the water.
TheMagic5 is dedicated to providing its customers with top-of-the-line products at competitive prices so that everyone can enjoy swimming safely and comfortably.
---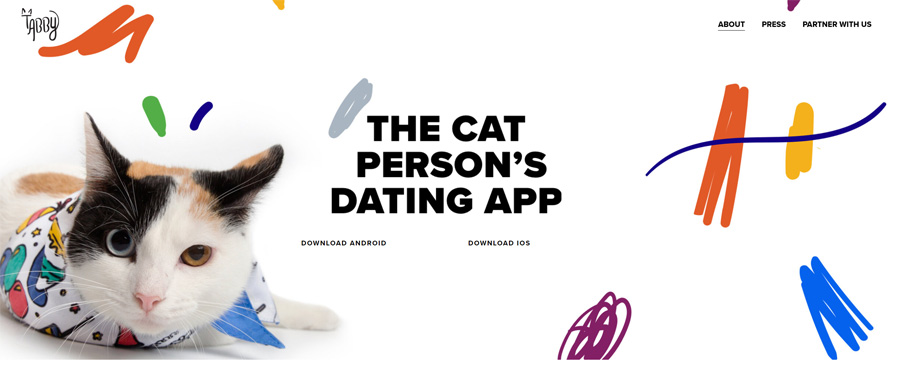 Tabby – Cat Lover's Dating App
| | | |
| --- | --- | --- |
| ASKED FOR | GOT | SHARK |
| $300,000 for 20% | $300,000 for 30% | Kevin O'Leary |
Entrepreneurs: Sterling Davis, Leigh D'angelo, And Nathan Kehn
Tabby is a revolutionary dating app that focuses on connecting cat lovers. It's the perfect platform for those looking to find someone who shares their love of cats and can appreciate all the wonderful things that come along with it
After Isaacson helped start a service for dog owners, she began thinking of a similar service for cat people. To everyone's surprise, they landed a deal with Kevin O'Leary for $300,000 for 30 shared equity.
The app features detailed profiles which allow users to get a better sense of what another person is like before they decide to connect. Cat owners are encouraged provide details about themselves including their lifestyle preferences, interests, and even photos of their favorite cats! This helps ensure that each user will have an enjoyable experience while they search for the perfect date.
The Tabby app was launched on the International Cat Day in 2020 on August 8, by Leigh Isaacson and Casey Isaacson, along with brand managers, Nathan Kehn and Sterling Davis. Tabby is free to join, then if you subscribe for the premium services, you'll be able to enjoy the following benefits: you can communicate for free, you're prominently indicated in search engine results, and you're given priority access to deals for related products.
---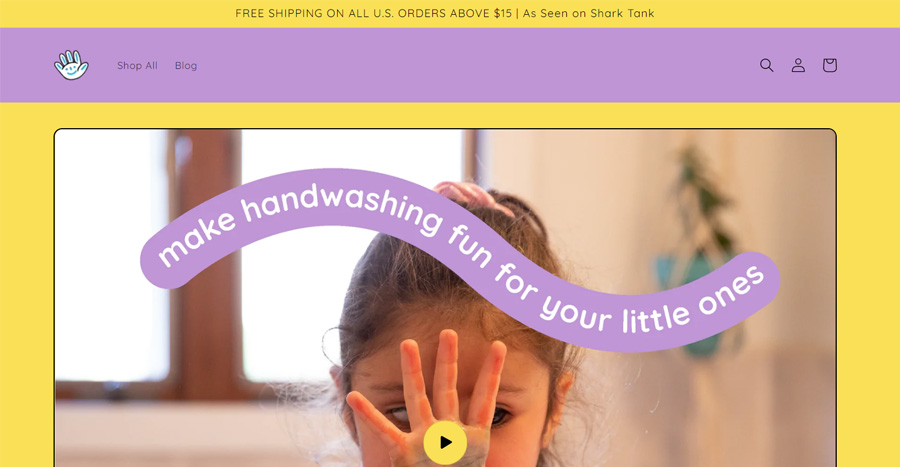 SoaPen – Hand Soap for Kids
| | | |
| --- | --- | --- |
| ASKED FOR | GOT | SHARK |
| $100,000 for 10% | $100,000 for 10% + $1 royalty until $200,000 is repaid | Nirav Tolia |
Entrepreneurs: Amarat Anand and Shubham Issar
The new SoaPen is a unique product that has been making waves on the hit show Shark Tank. This innovative product is hand soap specifically designed for kids, and it's set to revolutionize the way children wash their hands.
SoaPen provides an all-in-one solution for parents who want to ensure that their children are washing their hands properly. The pen features a built-in timer and simple instructions to help kids get the proper amount of time in each area of their hands when they wash. Additionally, its natural ingredients make it safe for even the most sensitive skin types, so everyone in the family can benefit from its use!
This revolutionary product recently made its debut on Shark Tank where it quickly drew praise from the panel of investors and entrepreneurs. SoaPen's eco-friendly formula allows children to be safe while having fun because it is non-toxic and biodegradable.
Anand and Issar's ambition was sparked by the alarming statistics showing that 2 million people die each year due to poor hygiene practices – most of them young children under five years old. This inspired Anand and Issar to create something accessible, affordable, and easy-to-use that could help address this global health crisis.
---

54 Thrones African Skincare
| | | |
| --- | --- | --- |
| ASKED FOR | GOT | SHARK |
| $250,000 for 10% | $250,000 for 17.5% | Nirav Tolia and Kevin O'Leary |
Entrepreneurs: Christina Tegbe
Founded in 2016 by the founder of the beauty brand 54 Thrones, Christina Funke Tegbe, the brand 54 Thrones celebrates the riches, cultures, and people in the world of Africa.
The company specializes in handcrafting organic ingredients sourced directly from African farmers. They source raw materials like cocoa butter, shea butter, virgin coconut oil and many more to create unique formulas that are tailored to fit all types of skin. 54 Thrones African Skincare prides itself on creating natural solutions without any harsh chemicals or artificial fragrances. Their range of skincare products include facial oils, body creams and soaps designed to nourish, hydrate and restore balance to your skin.
The name reflects the fact that the 54 nations represented on the African continent produce many of the natural and antiparasitic substances used by their cosmetic manufacturers.
---
More from Shark Tank
Recommended
Watch full episodes of shark tank online with Amazon Video
Summary
Executive producer Mark Burnett and Sony Pictures TV and bring another season of the business-themed reality show Shark Tank where major investors, aka "sharks" pitch business ideas from contestants. The show is based on the Japanese reality show "Dragon's Den."