Shark Tank season 3 episode 6 introduces a business idea of a Phoenix, AZ man who wants them to invest in a watch he claims provides health benefits; a stay-at-home mom from Gilbert, AZ could lose her gourmet pretzel business if she leaves the Tank without an investor; a man from Bozeman, MT with a no-tools-required furniture system hopes he can assemble a deal; and an inventor from Fullerton, CA has a small but powerful idea that could make him a millionaire. Also, Johnson Barley from Broken Arrow, OK, whose Original Man Candle did not spark a deal with the Sharks in Season Two, talks about his business since his appearance.
Season 3 Episode 6 in depth
---
In season 3 guest shark is Lori Greiner. Mark Cuban become a regular shark. Barbara Corcoran appears in 11 episodes.
In season 3 episode 12, the guest judge is Lori Greiner.
Lori Greiner
Lori Greiner is an American television personality, entrepreneur, and inventor. She has been known as the "Queen of QVC" since 2000 and as an investor on the reality TV show Shark Tank and its spin-off Beyond the Tank.
She wrote a book in march 2014 called Invent it, Sell it, Bank it! – Make Your Million Dollar Idea into a Reality.
Lori Greiner is also the founder and president of For Your Ease Only, Inc.
Source: Wikipedia
You may also like
Shark Tank Season 8
Be risky at work. Be safe with your investments.

Robert Herjavec
We listed below every entrepreneur and business who has appeared on Shark Tank Season 3 Episode 6. Many scammers claim they've received big investments from the Sharks or they have been on the show. If you don't see a business on this list, they haven't been actually on Shark Tank. Some of the top places you can use to check are on Wikipedia and also ABC's episode guide.
List with all the appearances in season 3 episode 6:
---
Shark Tank Air Date: 02/24/12 – Season 3 – Episode 6
Readerest Clip For Glasses
| | | |
| --- | --- | --- |
| ASKED FOR | GOT | SHARK |
| $150,000 for 15% | $150,000 for 65% | Lori Greiner |
Entrepreneurs: Rick Hopper
Worldwide, Readerest has sold over 3 million units making it the #1 selling magnetic eyeglass holder. A thing of the past is now dropping, losing your eyeglasses, and scratching.
Millions of people are constantly scratching their sunglasses and safety glasses, dropping and misplacing their readers. Probably you have spent money on your glasses and have the same experienced too.
Readerest keeps your eyewear safe and secure when it's not on your face. At all times, your glasses will be with you, easily attaching your eyewear to any clothing or article.
---
Five Minute Furniture
| | | |
| --- | --- | --- |
| ASKED FOR | GOT | SHARK |
| $250,000 for 25% | NO DEAL | NO SHARK |
Entrepreneurs: Jared Joyce
Five-Minute Furniture is a system that makes easily assembled furniture without the need for any screws, hand tools, or bolts. The Five-Minute Furniture system comes in a variety of sizes, it is patented, modular, customizable, and you can build for the living space furniture that best suits.
It is easily assembled and when not in use it can be packed flat. Jared Joyce, an architect by profession, is the creator of the Five-Minute Furniture. His attention got caught while he worked at a retail store and was inspired by a prefabricated bookshelf.
Many furniture manufacturers were approached by him, trying to reduce down the high costs of production to outweigh the product's ease of assembly.
Status: OUT OF BUSINESS
---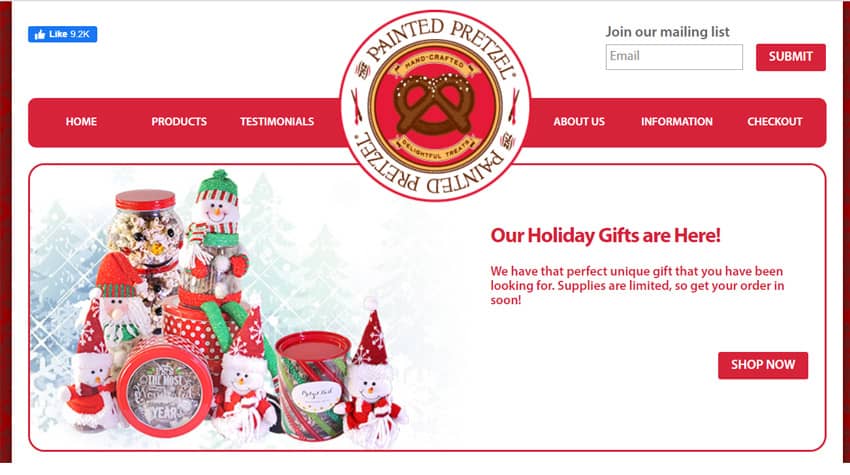 The Painted Pretzel
| | | |
| --- | --- | --- |
| ASKED FOR | GOT | SHARK |
| $100,000 for 25% | $100,000 for 25% | Mark Cuban |
Entrepreneurs: Raven Thomas
The Painted Pretzel sells online and in brick-and-mortar retail stores its creative, gourmet chocolate-covered pretzel confections. The business offers pretzel rods, pretzel knots, pretzel turtles, and pretzel bark, in a variety of sizes and flavors configured into samplers and bundles.
The company has also expanded the product they offered and focused on corporate gifts, which brought among its customers' numerous Fortune 500 companies. After its appearing on the show, the Painted Pretzel has also begun to do fundraising business. Organizations that are seeking to raise money can buy customized pretzels and then resell them towards their cause.
Using a combination of many types of chocolate the pretzels can be coated including white, dark, peanut butter, milk, butterscotch, and mint.
---
Esso Watches
| | | |
| --- | --- | --- |
| ASKED FOR | GOT | SHARK |
| $35,000 for 20% | NO DEAL | NO SHARK |
Entrepreneurs: Ryan Naylor
Esso Watches claims that their ionized wristwatches can improve your body's energy field. The rebranded TAGI Gear company currently sells TAGI watches that still claim to be equipped with negative ion technology. These ionized wristwatches are made of silicone and although the aesthetic appeal of the watches has taken a backseat from this.
The TAGI watch models are water-resistant and are available in a number of color choices with two versions: a digital version and an analog. Ryan Naylor, founder of the company has sold over $120,000.00 worth from a $10k investment before its appearance on Shark Tank.
Status: OUT OF BUSINESS
---
More from Shark Tank
Recommended
Watch full episodes of shark tank online with Amazon Video
Summary
---
Executive producer Mark Burnett and Sony Pictures TV and bring another season of the business-themed reality show Shark Tank where major investors, aka "sharks" pitch business ideas from contestants. The show is based on the Japanese reality show "Dragon's Den."