Shark Tank season 3 episode 11 introduces an entrepreneur who walked away from a deal returns to the Tank and is given another chance at the American dream. During the revived negotiation that started in Season 2, James Martin from The Dalles, OR phones Jim Koch, co-founder of Samuel Adams beer, for advice on the Sharks' latest offer to invest in Copa Di Vino, a plastic wine-in-a-cup business.
Season 3 Episode 11 in depth
---
In season 3 guest shark is Lori Greiner. Mark Cuban become a regular shark. Barbara Corcoran appears in 11 episodes.
In season 3 episode 11, there is no guest judge.
You may also like
Shark Tank Season 8
You had an opportunity to make money and you passed on it. You're a tragedy. You're a human tragedy.

Kevin O'Leary
We listed below every entrepreneur and business who has appeared on Shark Tank Season 3 Episode 11. Many scammers claim they've received big investments from the Sharks or they have been on the show. If you don't see a business on this list, they haven't been actually on Shark Tank. Some of the top places you can use to check are on Wikipedia and also ABC's episode guide.
List with all the appearances in season 3 episode 11:
---
Shark Tank Air Date: 04/03/12 – Season 3 – Episode 11
Viewsport Sweat Activated Workout Gear
| | | |
| --- | --- | --- |
| ASKED FOR | GOT | SHARK |
| $500,000 for 20% | NO DEAL | NO SHARK |
Entrepreneurs: Ben Wood
Viewsport Sweat Activated Workout Gear is a line of workout clothing that reveals as you sweat a hidden inspiring message to keep you working hard.
The motivation and ultimate innovative athletic clothing are delivered by ViewSPORT. The more motivational message appears, the more you sweat. Take your training to uncharted new heights by discovering their entire line of high-performance apparel.
ViewSPORT keeps you cool and comfortable while training with their innovative Sweat Activated Technology that covers a wide range of body types. Their line of fitness apparel is made from superior materials that are safe, breathable and hypoallergenic.
---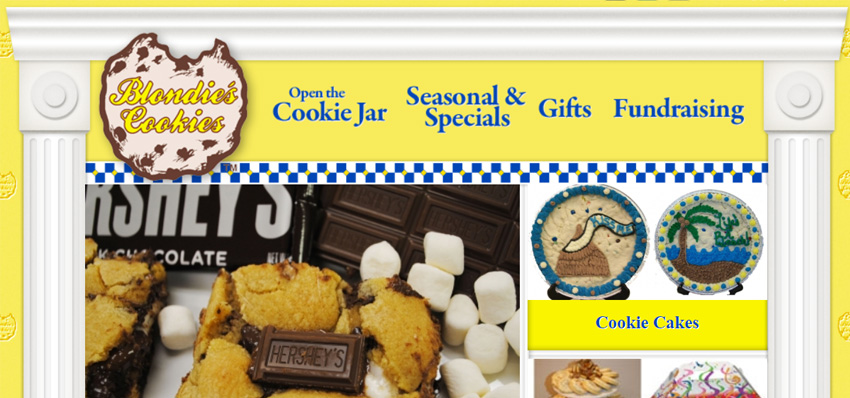 Blondie's Cookies Inc
| | | |
| --- | --- | --- |
| ASKED FOR | GOT | SHARK |
| $200,000 for 3% | NO DEAL | NO SHARK |
Entrepreneurs: Brenda "Blondie" Coffman
Blondie's Cookies Inc sells in the company's own retail stores and to corporate customers 25 varieties of handcrafted cookies and brownies.
Before Shark Tank Brenda had Blondie has 12 stores in Indiana and Florida. Online sales have dramatically increased after her appearance on the Shark Tank Show, as she continues to gain even more recognition. In her stores, she offers 25 varieties of cookies and brownies.
Freshly baked daily are the Blondie's cookies and brownies. At the end of each day donated to local charities are cookies not sold are.
---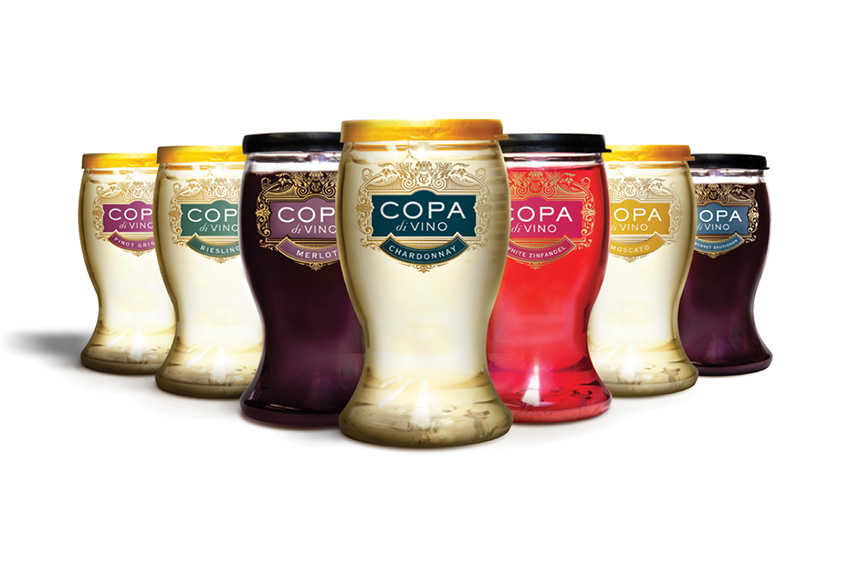 Copa Di Vino (2nd appearance)
| | | |
| --- | --- | --- |
| ASKED FOR | GOT | SHARK |
| $300,000 for 5% | NO DEAL | NO SHARK |
Entrepreneurs: James Martin
Copa Di Vino is the leading producer of premium wine by the glass in the United States. James Martin is the founder and owner of the concept which he discovered on a bullet train adventure through the south of France.
Martin is eager to introduce his packaging to other Northwest wineries and expands it beyond his own wines.
Best in Show White Wine at the Northwest Food & Wine Festival was own by his Copa Di Vino Pinot Grigio.
---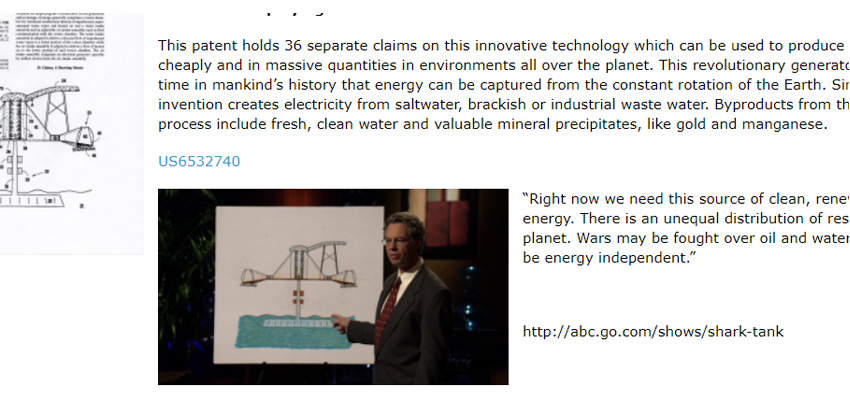 Sullivan Generator
| | | |
| --- | --- | --- |
| ASKED FOR | GOT | SHARK |
| $1,000,000 for 10% | NO DEAL | NO SHARK |
Entrepreneurs: Mark Sullivan
This Electric Generator Uses Spin of the Earth to Produce Cheap, Renewable Energy & Desalinate Brackish Water.
This innovative technology has a patent that holds 36 separate claims on which can be used to produce massive quantities of electric energy cheaply and environmentally friendly all over the planet. Energy can be captured from the constant rotation of the Earth by this revolutionary generator for the first time in mankind's history.
The desalination process includes byproducts from fresh, clean water and valuable mineral precipitates, like gold and manganese.
Sullivan Generator is a machine that supposedly used the Coriolis Effect (the spin of the earth) to enhance the action of the generator and only after the seawater inside was superheated to drive the turbines.
---
More from Shark Tank
Recommended
Watch full episodes of shark tank online with Amazon Video
Summary
---
Executive producer Mark Burnett and Sony Pictures TV and bring another season of the business-themed reality show Shark Tank where major investors, aka "sharks" pitch business ideas from contestants. The show is based on the Japanese reality show "Dragon's Den."