Shark Tank season 5 episode 4 introduces the singer Brian McKnight and a DJ with a syndicated radio show featuring love song dedications; skateboards that glide like surfboards; patching holes in window and door screens; an update on the creator of a unique belt.
Season 5 Episode 4 in depth
---
John Paul Mitchell Systems co-founder John Paul DeJoria and New York Giants owner Steve Tisch appeared as guest sharks this season.
In season 5 episode 4, there is no guest judge.
You may also like
Shark Tank Season 8
Vision is nothing without a plan to execute it.

Kevin O'Leary
We listed below every entrepreneur and business who has appeared on Shark Tank Season 5 Episode 4. Many scammers claim they've received big investments from the Sharks or they have been on the show. They were not actually on Shark Tank if you don't see a business on this list. Some of the top places you can use to check are on Wikipedia and also ABC's episode guide.
List with all the appearances in season 5 episode 4:
---
Shark Tank Air Date: 10/11/13 – Season 5 – Episode 4
Hamboards – Surfboard Sized Skateboards
| | | |
| --- | --- | --- |
| ASKED FOR | GOT | SHARK |
| $100,000 for 15% | $100,000 for 30% | Robert Herjavec |
Entrepreneurs: Gus Hamborg, Pete Hamborg, and Donnie Sandusky
Surf-style comes to skateboards with Hamboards. Founded by a family of lifeguards in southern California, Hamboards makes skateboards that are like surfing on land. The company makes several models of longboards and skateboards, with names like Pinger, Pescadito, and the Biscuit.
Hamboards manufactures and sells rail-to-rail Surfskates, SUPskates, Paddles and Accessories. Most Hamboards are longer, wider and sit higher off the ground than conventional skateboards and longboards.
Hamboards also turn much more than conventional surfboards. The enabling technology are the patented Hamboards Surfskate Trucks (HST), featuring 30 degrees of roll (in each direction), which allows these huge boards to track and pump aggressive surf-style carving maneuvers.
---
ScreenMend – Patching Solution for Torn Screens
| | | |
| --- | --- | --- |
| ASKED FOR | GOT | SHARK |
| $30,000 for 25% | $30,000 for 50% | Lori Greiner |
Entrepreneurs: Lilly Hooks, Emma Hooks, and Brian Hooks
ScreenMend is an easy and cost-effective way to patch window screens. By applying just a bit of heat over the patch, with any blow dryer you have around the house, ScreenMend patches become securely affixed to the screen. This clever invention came from a serendipitous discovery that a father and daughter stumbled upon as they did work around the house.
Screenmend is a long-lasting weatherproof solution for all screen rips and tears that is durable and will save time.
Screenmend is available in adhesive-coated patches and rolls in charcoal and silver-grey. To mend simply remove the paper backing and cut the Screenmend patch to the desired size, leaving an extra half-inch around the damaged area. Holding the adhesive side of the patch against the tear, apply heat with a hair dryer and in as little as 60 seconds, your screen will have a strong and long-lasting repair.
---
Sunday Night Slow Jams
| | | |
| --- | --- | --- |
| ASKED FOR | GOT | SHARK |
| $75,000 for 10% | NO DEAL | NO SHARK |
Entrepreneurs: DJ R Dub
Sunday Night Slow Jams is a radio show mixing slow jams from past and present. Nationally syndicated across 80 cities, Sunday Night Slow Jams has an audience of over 1 million listeners. The show also has a live concert tour every year during February, appropriately so, given it's the month of Valentine's Day.
It is hosted by DJ R Dubs and attracts a number of talented musicians as guests each and every week. As a syndicated radio station, Sunday Night Slow Jams would need to attract advertisers before it could sell itself to radio stations looking to broadcast a show of this nature.
Sunday Night Slow Jams can now be heard on 50 radio stations in three countries.
---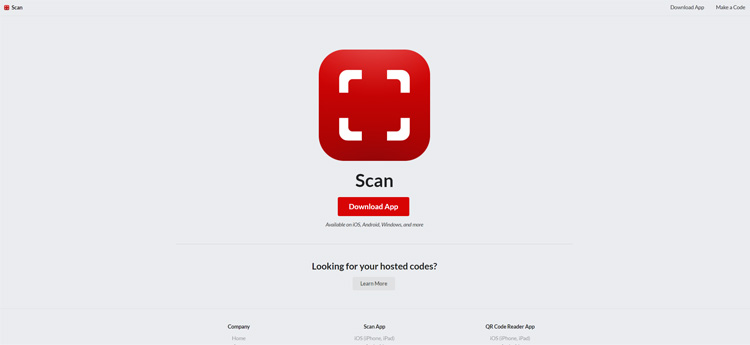 Scan
| | | |
| --- | --- | --- |
| ASKED FOR | GOT | SHARK |
| $1 MILLION for 5% | NO DEAL | NO SHARK |
Entrepreneurs: Garrett Gee
Scan is a QR reader and barcode scanner app for your smartphone. Join all the other smart consumers and use Scan at retailers to compare product prices in a flash. Businesses and individuals can also create QR codes for free at Scan's website, and use their to promote their companies on business cards and social media. The Scan app is available for iPhone, iPad, Android and Windows phones.
The company was founded in January 2011 by Garrett Gee together with his college friends Ben Turley and Kirk Ouimet.
Scan's website allows for the creation of QR codes as well as targeted codes that link to web destinations such as social network profiles, websites, and Scan-hosted personal pages. The application reached 1 million installs for iOS three months after it launched, and by March 2012 had reached over 10 million downloads in 77 countries for iOS and Android.
Status: ACQUIRED
---
More from Shark Tank
Recommended
Watch full episodes of shark tank online with Amazon Video
Summary
---
Executive producer Mark Burnett and Sony Pictures TV and bring another season of the business-themed reality show Shark Tank where major investors, aka "sharks" pitch business ideas from contestants. The show is based on the Japanese reality show "Dragon's Den."