Shark Tank season 6 episode 5 introduces entrepreneurs include the owner of an all-female golf caddy company, a couple who believe they have come up with a better, safer way for kids to bounce, and a trio who pitch to the Sharks their fun spin on a classic faceware accessory. Also: an update on Mark Cuban's $2 million investment in the Los Angeles Haunted Hayride during Season 4.
Season 6 Episode 5 in depth
---
GoPro founder Nick Woodman returns to the Tank in Season 6 for a few episodes. Mark, Barbara, Kevin, Daymond, Lori, and Robert are the regular sharks.
In season 6 episode 5, there is no guest judge.
You may also like
Shark Tank Season 8
It's not in the dreaming, it's in the doing.

Mark Cuban
We listed below every entrepreneur and business who has appeared on Shark Tank Season 6 Episode 5. Many scammers claim they've received big investments from the Sharks or they have been on the show. They were not actually on Shark Tank if you don't see a business on this list. Some of the top places you can use to check are on Wikipedia and also ABC's episode guide.
List with all the appearances in season 6 episode 5:
---
Shark Tank Air Date: 10/17/14 – Season 6 – Episode 5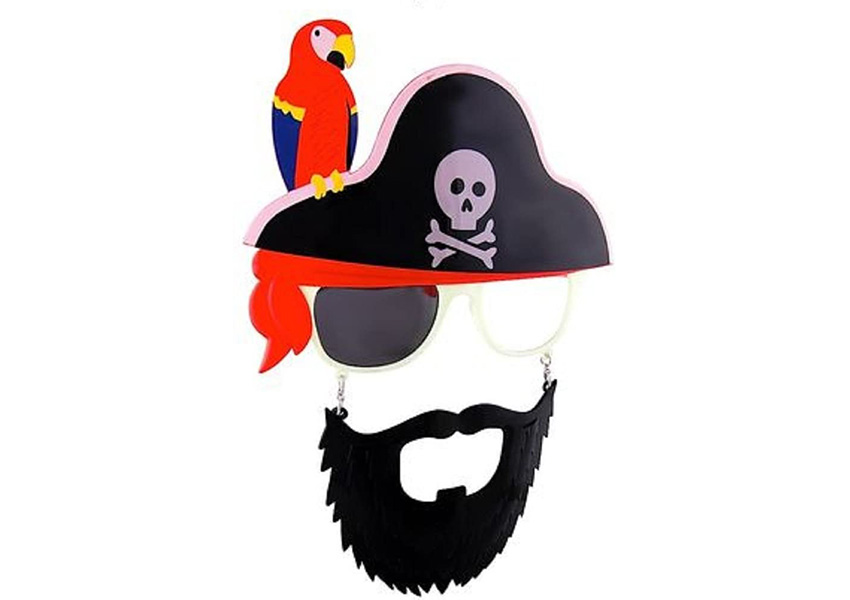 Sunstache Novelty Sunglasses
| | | |
| --- | --- | --- |
| ASKED FOR | GOT | SHARK |
| $300,000 for 5% | $300,000 for 20% | Daymond John |
Entrepreneurs: Dan Gershon, Dave Levich and Eric Liberman
Sun-Staches provide 100% UV 400 protection and ultimate party fun. These one-size-fits-most sunglasses transform you into the star of the show; whether it's a themed party, pop culture costume, or your favorite character. As seen on Shark Tank, these sunglasses are comfortable and perfect for adults and children of all ages!
Sun-Staches can instantly transform anyone into the life of the party or the most interesting person at the supermarket. For the adults, it's the perfect way to bring out your inner kid-at-heart personality. For kids, it's a way to show off a favorite character or just have fun! Would you rather play a game of ultimate Frisbee with some boring guy without glasses or your neighbor who just happens to be wearing a leprechaun mask and having the time of their life? Our thoughts exactly.
These stylish sunglasses are comfortable to wear and fun for all ages! Whether they're for an upcoming costume party or for everyday entertaining eyewear, Sun-Staches were made for fun in the sun.
---
Jungle Jumparoo – Bounce Toy for Kids
| | | |
| --- | --- | --- |
| ASKED FOR | GOT | SHARK |
| $100,000 for 20% | NO DEAL | NO SHARK |
Entrepreneurs: Rachel and Steve McMurtrey
Jungle Jumparoo is a kid-focused product that combines two childhood favorites—the jungle gym and the trampoline. Essentially, the Jumparoo is large, black tractor-tire inner tube, with a colorful metal jungle gym in the center. The inner tube is bouncy, like a trampoline, but doesn't allow for the super-high bounces that can be dangerous.
Kids can swing, climb, and jump throughout the whole apparatus, and the set-up can include a small trapeze for additional swinging. It can be used inside or outside and comes in a small or larger size. The Jumparoo was invented by a farmer for his kids to play on, and he later sold them around the neighborhood. The founders of Jumparoo grew up playing with the toy, and recently decided to go into business selling them nationwide. Despite an interesting product and a promising pitch, none of the sharks chose to jump in on this product.
---
Red Dress Boutique
| | | |
| --- | --- | --- |
| ASKED FOR | GOT | SHARK |
| $600,000 for 5% | $1.2 million for 20% | Mark Cuban and Robert Herjavec |
Entrepreneurs: Diana and Josh Harbour
The Red Dress Boutique is an online retailer of affordable fashions for young women and teens. This family-owned business retails most items for under $50 because their goal is to make great style accessible.
The Red Dress Boutique radiates happiness and seeks to share that optimism with their customers. Founder Diana Harbour started out giving each piece for sale on the website an eye-catching and memorable name, and her focus on building the brand's image and tone has contributed to the site's growth and success.
What sets it apart from other online (or brick and mortar) stores are the prices and level of curation provided by the boutique's owners. The store works hard to keep prices low, with most items selling for less than $50. The idea is for a woman to be able to treat herself, even if she doesn't usually get the opportunity to do so. In addition, all the pieces are hand-picked by the entrepreneur. She travels around the U.S. and looks at different designers to pick the perfect items for her site. She also engages her customers, using social media, to pick new items.
---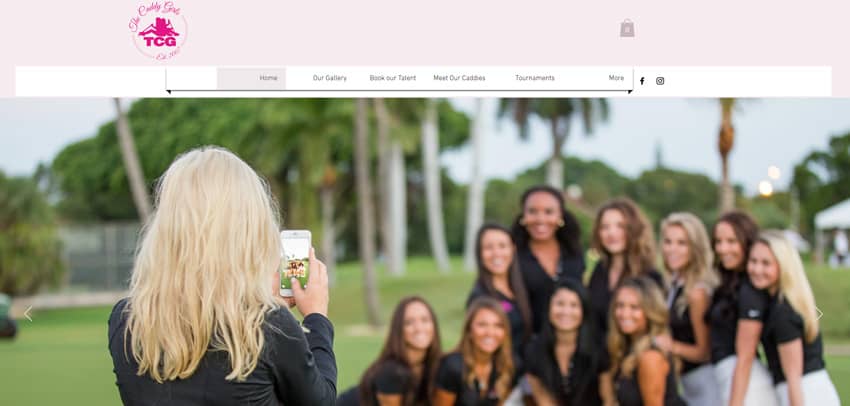 Caddy Girls
| | | |
| --- | --- | --- |
| ASKED FOR | GOT | SHARK |
| $100,000 for 50% | NO DEAL | NO SHARK |
Entrepreneurs: Meghan Tarmey
The Caddy Girls offers a unique and fun way to spend a day on the links with female caddies who know about all aspects of golf, from club selection and course etiquette, to calculating distances and keeping score.
The Caddy Girls are available for hire for everyday outings, charity tournaments and corporate events. They're often hired for bachelor parties.
The Caddy Girls, which Myrtle Beach resident Meghan Tarmey created in 2005 while she was a student at Coastal Carolina University. The Caddy Girls with the sole intent of having these women drive golfers around from one hole to another.
---
More from Shark Tank
Recommended
Watch full episodes of shark tank online with Amazon Video
Summary
---
Executive producer Mark Burnett and Sony Pictures TV and bring another season of the business-themed reality show Shark Tank where major investors, aka "sharks" pitch business ideas from contestants. The show is based on the Japanese reality show "Dragon's Den."