Shark Tank season 9 episode 15 introduces an entrepreneur from New York City presents an innovative line of flatware, cups and plates that makes eating more hands-free and carefree; the only airtight, self-sealing zip-top bag in the world made entirely of pure silicone with all the benefits of glass is introduced by an entrepreneur from California; an Arlington, Virginia, entrepreneur hopes to take nap time to a whole new level; an entrepreneur from Pennsylvania is hoping to sell the Sharks on his non-toxic, super hydrophobic spray that repels stains.
Season 9 Episode 15 in depth
---
Guest sharks this season include Spanx founder Sara Blakely, Virgin Group founder Richard Branson, brand marketer Rohan Oza, TV personality Bethenny Frankel, Matt Higgins, and former MLB star Alex Rodriguez.
In this season 9 episode 15, the guest judge is Rohan Oza.
Rohan Oza
Rohan Oza is an American businessman, investor, and marketing expert behind several large brands.
Oza began his career at age 20 as the manufacturing manager behind Mars' M&M's, and then later became the youngest manager to run the Snickers brand.
Source: Wikipedia
After working for Mars, Oza began a career at The Coca-Cola Company where he revived the Powerade and Sprite brands using innovative methods.
After resigning from Coca-Cola in 2002,[3] Oza left to be a partner in Vitamin Water, doing business as Glacéau, whose sales at the time hovered around $25 million.
You may also like
Shark Tank Season 8
My mother was always trying to get something off the ground, to turn some sideline into a front-line business.

Daymond John
We listed below every entrepreneur and business who has appeared on Shark Tank Season 9 Episode 15. Many scammers claim they've received big investments from the Sharks or they have been on the show. If you don't see a business on this list, they were not actually on Shark Tank. Some of the top places you can use to check are on Wikipedia and also ABC's episode guide.
List with all the appearances in season 9 episode 15:
---
Shark Tank Air Date: 01/07/18 – Season 9 – Episode 15
Stasher Silicone Food Storage Bags
| | | |
| --- | --- | --- |
| ASKED FOR | GOT | SHARK |
| $400,000 for 5% | $400,000 for 15% | Mark Cuban |
Entrepreneurs: Kat Nouri
Stasher bag is the world's first fully functional, self-sealing, non-plastic bag. The profound need for a healthy alternative to plastic containers and storage bags lead to the creation of the award-winning Stasher bag. The innovative air-tight, pinch-lock seal feature is ideal storage, keeps marinade, food fresh;and sous vide bag.
100% pure platinum food-grade silicone is safe for the freezer, microwave, dishwasher and boiling water. Stasher bags contain no PVC, no petroleum, and no latex, unlike plastic bags.
The product comes in three different sizes, $9.99 for the smallest, $11.99 for the medium-sized bags, and $19.99 for the largest. In one year, the company has sold $1,600,000.
---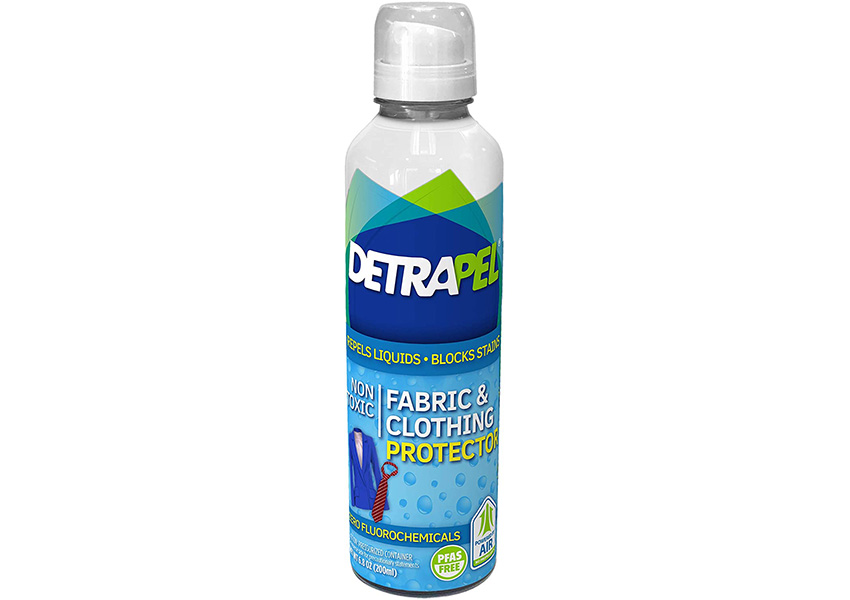 DetraPel Liquid Stain Repellent Spray
| | | |
| --- | --- | --- |
| ASKED FOR | GOT | SHARK |
| $200,000 for 20% | $200,000 for 25% | Mark Cuban and Lori Greiner |
Entrepreneurs: David Zamarin
DetraPel is the perfect way to protect your furniture, clothes, or any other fabric you can imagine from any liquids or stains. The surface of DetraPel is superhydrophobic with the use of nanotechnology that repels any liquid-based substance.
A new hydrophobic chemical is produced by Detrapel that is and is strong enough to repel liquids to stop them from staining garments including wine, and coffee. The spray creates a self-cleaning silicon dioxide coating, which is invisible, and using this superhydrophobic (water repellent) you can make leather and fabric surfaces practically stain, water, and spill repellent.
The product is non-flammable, environment-friendly, food safety certified and has anti-UV, anti-fade & anti-bacterial properties.
---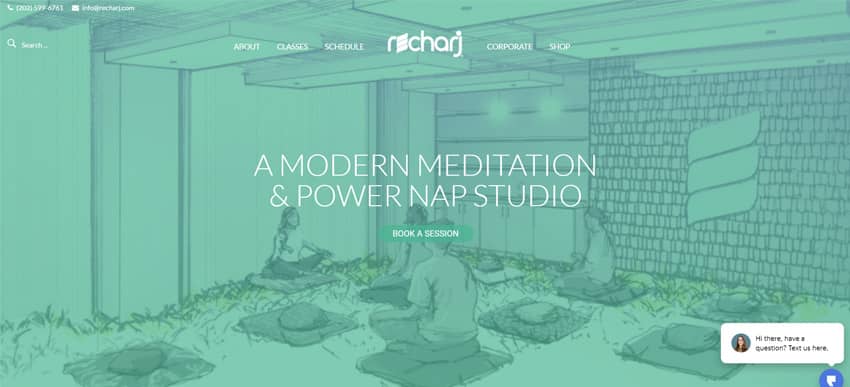 Recharj Meditation and Napping Studio
| | | |
| --- | --- | --- |
| ASKED FOR | GOT | SHARK |
| $75,000 for 15% | NO DEAL | NO SHARK |
Entrepreneurs: Daniel Turissini
Recharj is a company from Washington DC, that has created a service to let busy professionals take "power naps" in the middle of the day to "recharge" for work and life and fight sleep deprivation.
Sessions at the studio can either be booked online or with drop-in appointments to accommodate busy people. Sessions are twenty-five minutes long and cost $9 per session.
Currently, they have more than 7,000 clients with 35 instructors. Classes include mindfulness, movement, de-stressing, and more. The services come complete with a pillow, headphones, and eye-shades to use.
---
iFork Flatware That Never Touches The Table
| | | |
| --- | --- | --- |
| ASKED FOR | GOT | SHARK |
| $100,000 for 5% | $100,000 for 15% | Barbara Corcoran |
Entrepreneurs: Kyle Donovan
iFork is a company from Brooklyn, NY, that has invented a novel new locking system so that a person can hold a drink, a plate, and silverware at a party, all one-handed.
Slide under the iPlate after you gently squeeze the iCup and release. iFork and iKnife lock in place by sliding in and out of the iPlate. iPlate acts as a cover over your iCup, protecting your drink.
The entrepreneur has created an entire system of disposable picnic flatware and cups that interlock through a system of slots. The entrepreneur saw a need when he went to parties and never seemed to have enough hands and decided to specifically design it to meet.
---
More from Shark Tank
Recommended
Watch full episodes of shark tank online with Amazon Video
Summary
---
Executive producer Mark Burnett and Sony Pictures TV and bring another season of the business-themed reality show Shark Tank where major investors, aka "sharks" pitch business ideas from contestants. The show is based on the Japanese reality show "Dragon's Den."