Shark Tank season 9 episode 21 introduces a healthy, hydrating treat for thirsty dogs; a convenient portable outdoor fire; a tree-made product; a healthy meal concept; an update on Benjilock.
Season 9 Episode 21 in depth
---
Guest sharks this season include Spanx founder Sara Blakely, Virgin Group founder Richard Branson, brand marketer Rohan Oza, TV personality Bethenny Frankel, and former MLB star Alex Rodriguez.
In this season 9 episode 21, the guest judge is Rohan Oza.
Rohan Oza
Rohan Oza is an American businessman, investor, and marketing expert behind several large brands.
Oza began his career at age 20 as the manufacturing manager behind Mars' M&M's, and then later became the youngest manager to run the Snickers brand.
Source: Wikipedia
After working for Mars, Oza began a career at The Coca-Cola Company where he revived the Powerade and Sprite brands using innovative methods.
After resigning from Coca-Cola in 2002,[3] Oza left to be a partner in Vitamin Water, doing business as Glacéau, whose sales at the time hovered around $25 million.
You may also like
Shark Tank Season 8
Once you have found out what you love to do, there is only one goal: to be the best in the world at it.

Mark Cuban
We listed below every entrepreneur and business who has appeared on Shark Tank Season 9 Episode 21. Many scammers claim they've received big investments from the Sharks or they have been on the show. They were not actually on Shark Tank if you don't see a business on this list. Some of the top places you can use to check are on Wikipedia and also ABC's episode guide.
List with all the appearances in season 9 episode 21:
---
Shark Tank Air Date: 01/28/18 – Season 9 – Episode 21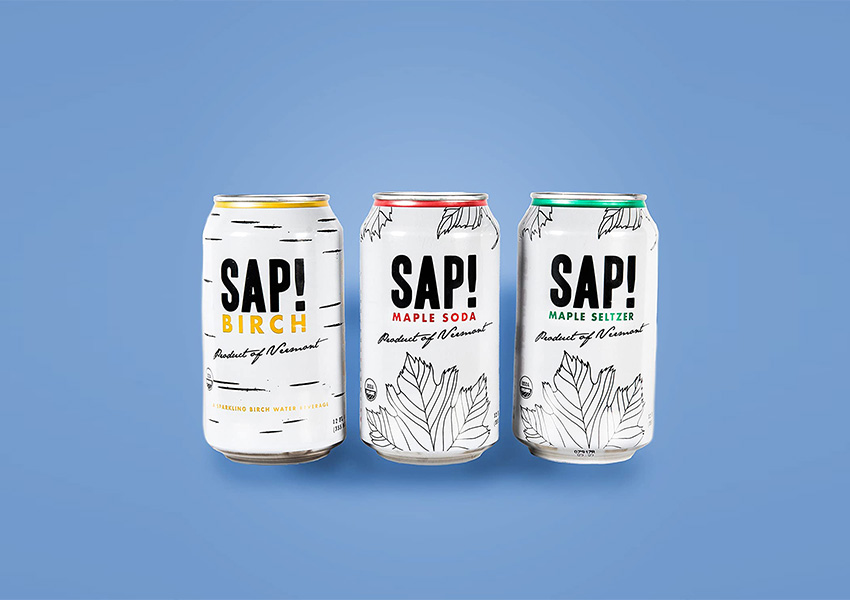 SAP! Maple Based Beverages
| | | |
| --- | --- | --- |
| ASKED FOR | GOT | SHARK |
| $600,000 for 12% | NO DEAL | NO SHARK |
Entrepreneurs: Nikita Salmon and Chas Smith
SAP! is a company started by two cousins from Vermont that makes a drink from maple sap. The sap comes from trees on the family farm and makes seltzer, soda, and birch flavored variations.
Sap! products are plant-based superfood sparkling beverages made from 100% pure maple and birch sap straight from the forests of Vermont. They sustainably harvest the sap to create their nutrient-rich, antioxidant-packed products that can help boost immunity, fight fatigue and inflammation, and detoxify the body.
SAP! is a clear drink with a subtle and slightly sweet natural flavor that is great as a hydration drink or a great alternative to a typical sugary soda but you can also enjoy Sap! as a nutritious smoothie mixer or even as a wonderful cocktail mixer.
---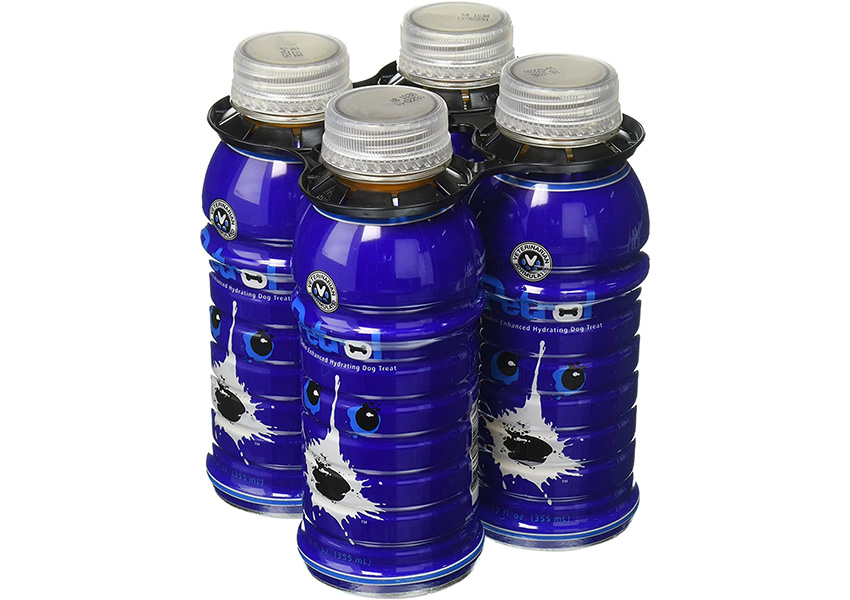 Petrol Bottled Water Treat For Dogs
| | | |
| --- | --- | --- |
| ASKED FOR | GOT | SHARK |
| $150,000 for 20% | NO DEAL | NO SHARK |
Entrepreneurs: Julie Yenichek and Ryan Huyghe
Petrol is a healthy, hydrating treat for dogs developed by a veterinary nutritionist. Petrol provides palate pleasing flavor and added nutrients beneficial fro canine health.
The humans all had some form of bottled water with them: purified water, of course; water with vitamins, minerals, electrolytes. So why not for dogs?
Julie Yenichek and Ryan Huyghe worked years to perfect the formula in consultation with a veterinary nutritionist. They launched in 2009 but had to step back due to the economic conditions and relaunched petrol in 2016 doing a crowdfunding campaign on IndieGoGo where they raised $15,000 which they used to do the first round of manufacturing.
Status: OUT OF BUSINESS
---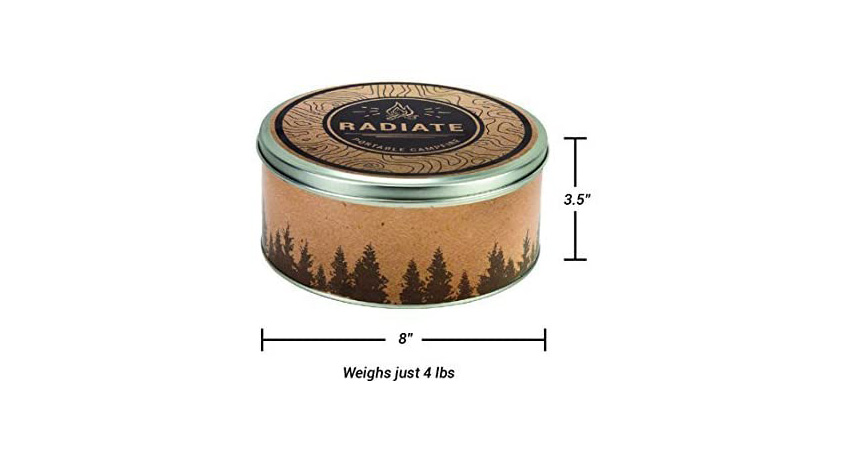 Radiate Portable Campfire
| | | |
| --- | --- | --- |
| ASKED FOR | GOT | SHARK |
| $50,000 for 20% | $100,000 for 25% | Robert Herjavec |
Entrepreneurs: Brent Davidson and Bryan Cantrell
Radiate is the outdoor supply company behind the Radiate portable campfire – a small tin cannister filled with non-toxic, recycled soy wax and recycled paper briquettes.
Radiate campfire cannisters are easy to light and can burn for up to 3-5 hours at a time. With Radiate Portable Campfire your outdoor campfire experiences will be first-class. Incorporating recycled soy wax and recycled paper pulp.
Radiate Portable Campfire is easier, more convenient and better than traditional wood burning campfires. Created to be portable and convenient, Radiate Portable Campfire is your new outdoor essential.
---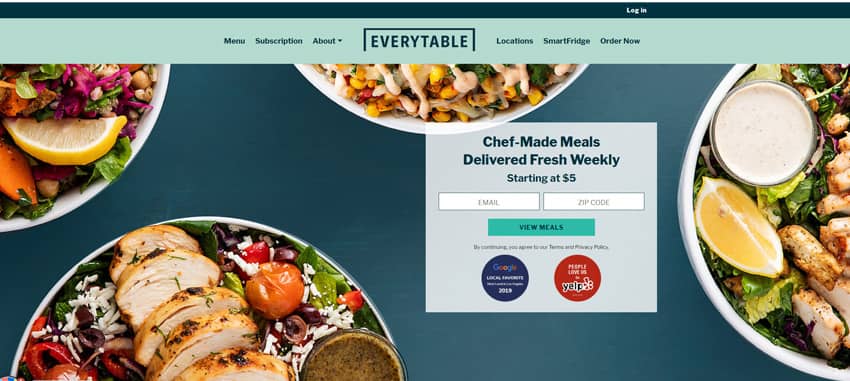 Everytable Healthy Fast Food
| | | |
| --- | --- | --- |
| ASKED FOR | GOT | SHARK |
| $1,000,000 for 5% | $1,000,000 for 10% | Rohan Oza |
Entrepreneurs: Sam Polk and David Foster
Everytable is a chain of grab-and-go food outlets based in Los Angeles, CA, with the mission of making healthy food available to everyone, regardless of wealth.
Everytable has a central kitchen that distributes their good to the locations around Los Angeles built to keep food costs the same even though prices vary based on the average incomes of the various neighborhoods they serve.
The company's "mission is to make nutritious, fresh food affordable and accessible to all.
---
More from Shark Tank
Recommended
Watch full episodes of shark tank online with Amazon Video
Summary
---
Executive producer Mark Burnett and Sony Pictures TV and bring another season of the business-themed reality show Shark Tank where major investors, aka "sharks" pitch business ideas from contestants. The show is based on the Japanese reality show "Dragon's Den."