Shark Tank season 9 episode 6 introduces a graphic designer and a patent attorney from Olympia, Washington, have a high-tech way to make children's story time more magical, but the Sharks are skeptical of their business model; a father from Brooklyn, New York, has a brand of functional paternity clothing for new dads; parents from Salem, Utah, bring in their five daughters to showcase a solution to hairy drain problems in the shower and bathtub; and a former pro football player and his business partner pitch a better version of a workout device.
Also, a profile on Sara Blakely, the founder and sole owner of the category-defining company, Spanx, and how her brand was born from a simple goal. She is an advocate of empowering women to be whatever they want to be in order to build successful businesses and create economic opportunities in their communities.
Season 9 Episode 6 in depth
---
Guest sharks this season include Spanx founder Sara Blakely, Virgin Group founder Richard Branson, brand marketer Rohan Oza, TV personality Bethenny Frankel, and former MLB star Alex Rodriguez.
In this season 9 episode 6, the guest judge is Sara Blakely.
Sara Blakely
Sara Treleaven Blakely is an American businesswoman, entrepreneur, and philanthropist. She is the founder of Spanx, an American intimate apparel company with pants and leggings, founded in Atlanta, Georgia. In 2012, Blakely was named in Time magazine's "Time 100" annual list of the 100 most influential people in the world.
In 2006, Blakely launched the Sara Blakely Foundation to help women through education and entrepreneurial training.
Since 2015, she has been a co-owner of the Atlanta Hawks basketball team, along with billionaire Tony Ressler.
Source: Wikipedia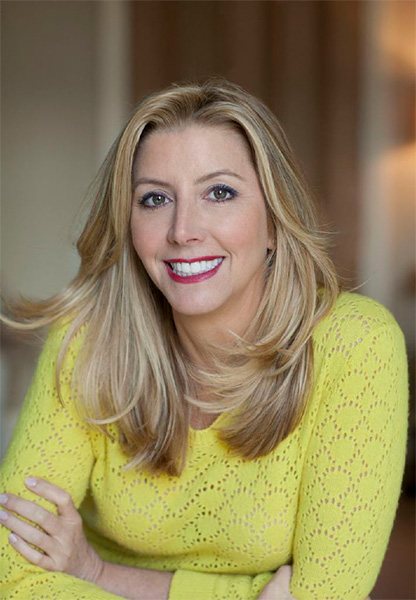 You may also like
Shark Tank Season 8
I'm not a tough guy. I'm just delivering the truth and only the truth and if you can't deal with it, too bad.

Kevin O'Leary
We listed below every entrepreneur and business who has appeared on Shark Tank Season 9 Episode 6. Many scammers claim they've received big investments from the Sharks or they have been on the show. They were not actually on Shark Tank if you don't see a business on this list. Some of the top places you can use to check are on Wikipedia and also ABC's episode guide.
List with all the appearances in season 9 episode 6:
---
Shark Tank Air Date: 10/29/17 – Season 9 – Episode 6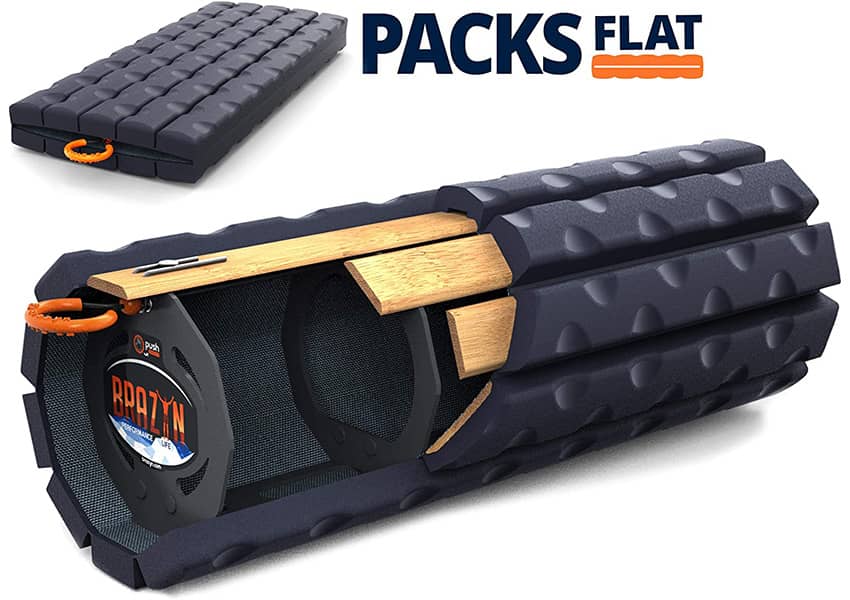 The Morph – Collapsible Foam Roller
| | | |
| --- | --- | --- |
| ASKED FOR | GOT | SHARK |
| $225,000 for 10% | $250,000 for 20% | Lori Greiner and Sarah Blakely |
Entrepreneurs: Tom Hopkins and Nate Lawrie
Brazyn Life is a company from Santa Barbara, CA, started by former professional football player Nate Lawrie that makes a collapsable foam roller for traveling. The product is called the "Morph" foam roller. With the push of a button, the foam roller fold flat for easy transportation.
Regular foam rolling has been proven to have huge benefits on your body and mind. With the world's first truly portable roller, you can manage pain and speed your recovery no matter where you are.
Sized for true usability and packable so you can take your fitness routine anywhere. The Brazyn Morph Foam Roller is your trusty fitness and recovery tool for any occasion. The company has patents pending for the method of collapse in the United States, European Union, and in Australia.
---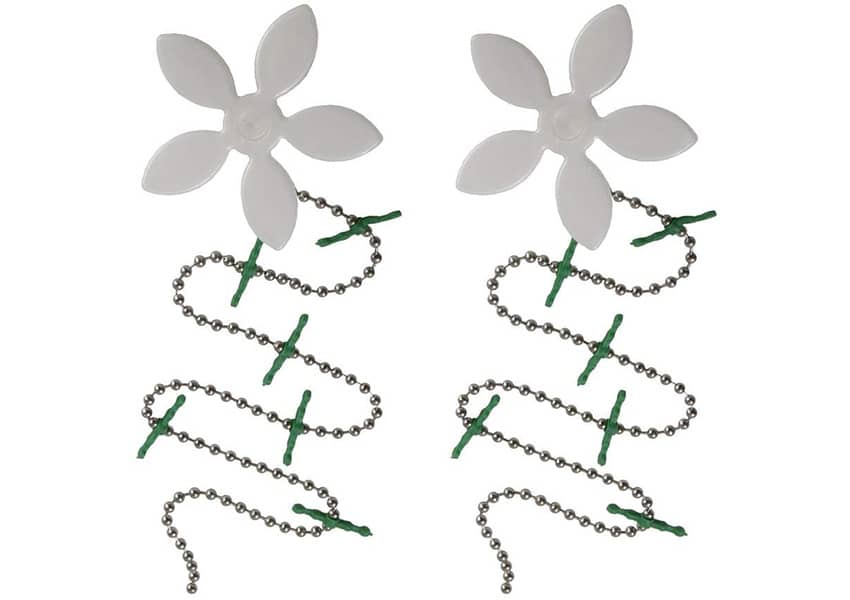 Drainwig Hair Catcher For Shower Drains
| | | |
| --- | --- | --- |
| ASKED FOR | GOT | SHARK |
| $300,000 for 5% | $300,000 for 20% | Kevin O'Leary |
Entrepreneurs: Jennifer Briggs and Gifford Briggs
The patented Drain Wig is a disposable hair catcher that helps you effortlessly remove clogged hair and grime from your shower drain in seconds.
Drainwig is a company from Salem, UT, that makes a drain clog preventer. The product is a steel chain that hangs inside the drain and captures hair that falls in. By reeling it back out by the chain, the source of most clogs can be easily removed.
Since appearing in the Tank, DrainWig has sold millions in Walmart, Bed Bath and Beyond, QVC, Ace Hardware, Dollar General and Amazon.
Nearly all of the $14 million in sales made through their infomercial went to the television network and not to them.
---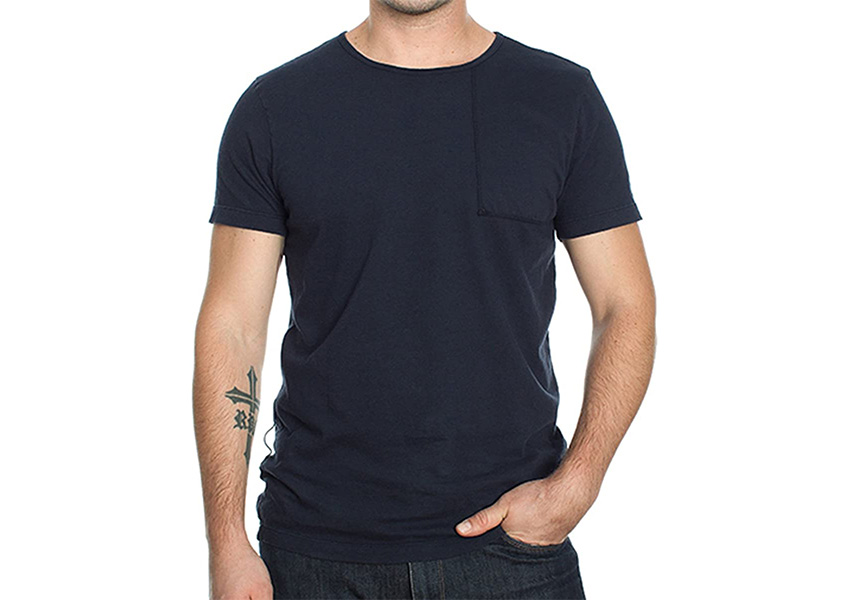 Father Figure Paternity Clothing
| | | |
| --- | --- | --- |
| ASKED FOR | GOT | SHARK |
| $80,000 for 15 | NO DEAL | NO SHARK |
Entrepreneurs: Andrew Bentley
Father Figure is a company from Madison, WI, that makes "paternity" clothes for dads.
As Andrew Bentley, Founder, CEO said "Dads are more active and loving as ever in childcare. But, feeling ignored and undervalued, 84% of millennial dads wish parenting-related companies better understood their needs. That's when Father Figure, a lifestyle brand to support and inspire dads, was born. "
Father Figure is the new go-to for dads who want clothing that's attractive, functional, and perfect for their busy lifestyles.
Status: OUT OF BUSINESS
---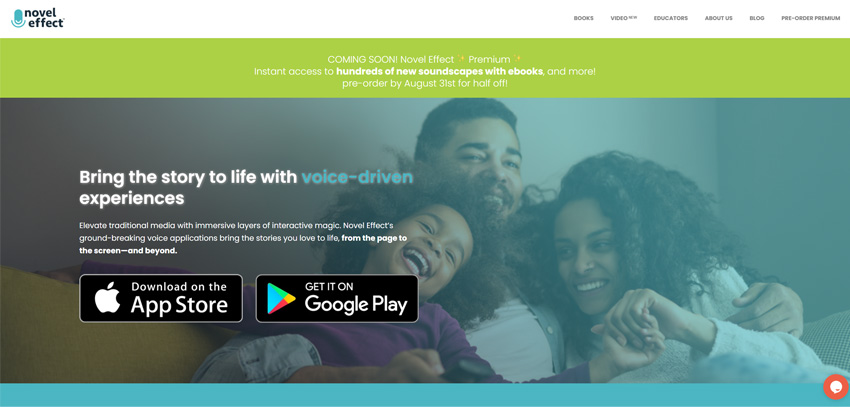 Novel Effect Storytelling App
| | | |
| --- | --- | --- |
| ASKED FOR | GOT | SHARK |
| $500,000 for 10% | $500,000 for 15% | Lori Greiner |
Entrepreneurs: Matt Hammersley and Melissa Hammersley
Novel Effect is a company from Seattle, WA, that has created an app that provides reactions to stories read aloud. It adds a multimedia experience to stories by providing sound effects and music to go along with the words.
Novel Effect is a free, award-winning app that brings your books to life with music, sound effects, and character voices — custom-made to celebrate the tone of each story.
Skip pages, pause to talk about the illustrations or re-read – smart voice recognition stays in sync with your reading style, if you skip ahead or read a favorite part again and again.. Add an interactive, screen-free dimension to hundreds of kids books you know and love.
---
More from Shark Tank
Recommended
Watch full episodes of shark tank online with Amazon Video
Summary
---
Executive producer Mark Burnett and Sony Pictures TV and bring another season of the business-themed reality show Shark Tank where major investors, aka "sharks" pitch business ideas from contestants. The show is based on the Japanese reality show "Dragon's Den."