Shark Tank season 10 episode 13 introduces entrepreneurs from Oklahoma City, Oklahoma, who introduce their innovative storm shelter/safe house design. An entrepreneur from White Plains, New York, presents her fresh baby food that trains babies to acquire a more sophisticated palette. Entrepreneurs from Port Orange, Florida, pitch their multi-use sandwich container product. Last into the Tank are entrepreneurs from New York City and Venice, California, who pitch their space-age solution for stinky feet.
Season 10 Episode 13 in depth
---
In season 10 guest sharks include Jamie Siminoff, the first guest shark to have sought a deal on the show (the sharks passed on his company Doorbot, now known as Ring, Charles Barkley, Alli Webb.
In this season 10 episode 13, the guest judge is Charles Barkley.
Charles Barkley
Charles Wade Barkley is an American former professional basketball player who is an analyst on Inside the NBA. Nicknamed "Chuck", "Sir Charles" and "the Round Mound of Rebound", Barkley established himself as one of the National Basketball Association's most dominant power forwards.
In 2011, Barkley became a spokesman for WeightWatchers, promoting their "Lose Like a Man" program and appearing in both television and online ads.
In 2000, Barkley wrote the foreword for Sports Illustrated columnist Rick Reilly's book The Life of Reilly.
Source: Wikipedia
You may also like
Shark Tank Season 8
Sweat equity is the most valuable equity there is. Know your business and industry better than anyone else in the world. Love what you do or don't do it.

Mark Cuban
We listed below every entrepreneur and business who has appeared on Shark Tank Season 10 Episode 13. Many scammers claim they've received big investments from the Sharks or they have been on the show. They were not actually on Shark Tank if you don't see a business on this list. Some of the top places you can use to check are on Wikipedia and also ABC's episode guide.
List with all the appearances in season 10 episode 13:
---
Shark Tank Air Date: 01/27/19 – Season 10 – Episode 13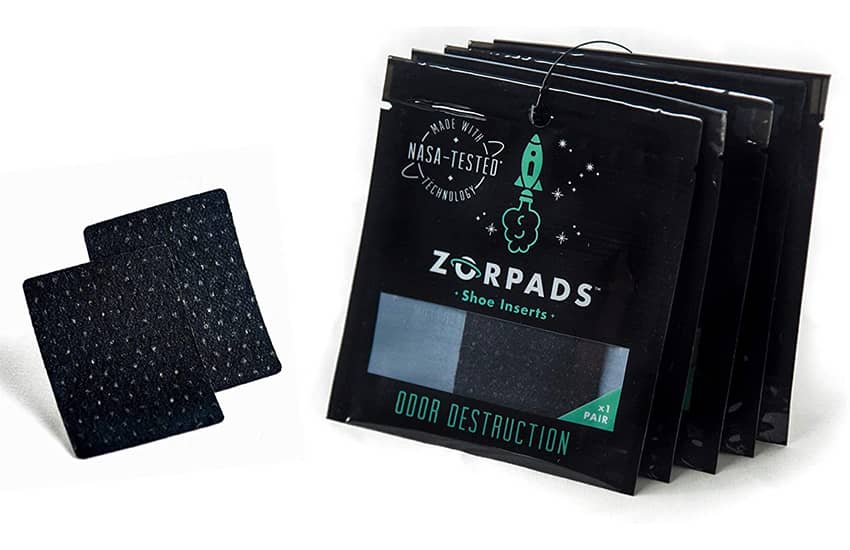 Zorpads Shoe Odor Inserts
| | | |
| --- | --- | --- |
| ASKED FOR | GOT | SHARK |
| $150,000 for 8% | $150,000 for 22.5% | Lori Greiner and Charles Barkley |
Entrepreneurs: Taylor Wiegele and Sierra Smith
Their patent-pending shoe inserts are sure to turn your shoes from dumpster food to Vogue Streetwear in an outer-space second. The California based founder had previously worked at Clorox and had earned five patents for the company.
You should be replacing Zorpads every 60 wears or when they wear down completely, but really whenever your shoes start to get a little odorous.
Zorpads are ultra-thin, destroy odor, made with NASA-tested technology, stick in place with our low-residue adhesive, fit in any shoe, and don't make a mess!
---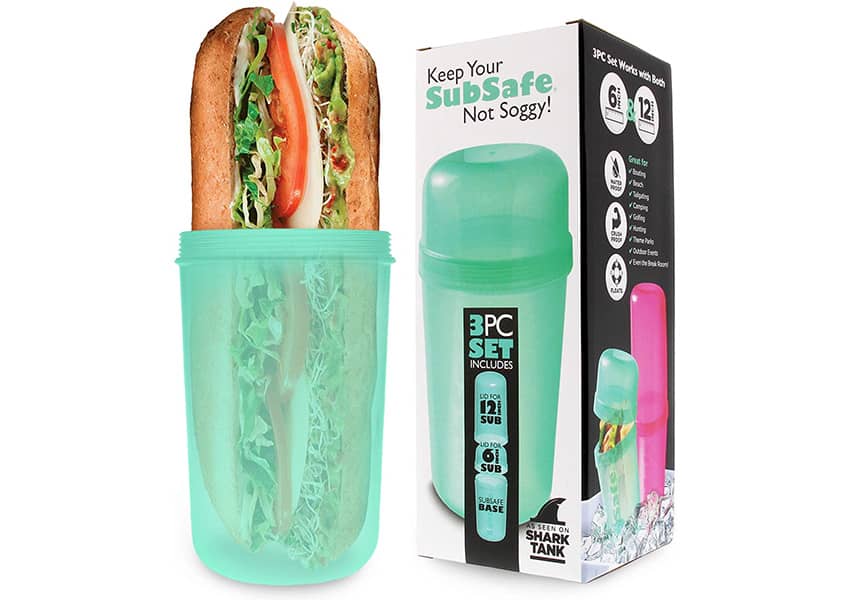 SubSafe Sandwich Container
| | | |
| --- | --- | --- |
| ASKED FOR | GOT | SHARK |
| $50,000 for 13% | $100,000 for 25% | Mark Cuban and Charles Barkley |
Entrepreneurs: Adam Haller and Desiree Haller
SubSafe is the ultimate sandwich container that keeps your sub sandwich safe, never soggy. SubSafe is BPA Free and made from the same plastic that is used for baby bottles. This high-quality plastic makes SubSafe waterproof, crushproof, and it floats.
With its ingenious multi-purpose design, SubSafe can also be used as a cup or bowl, or after finishing your fresh, delicious sandwich, it can keep your keys, wallet, and phone safe. Whether it's out on the water, at the park, or in the break room, SubSafe keeps your sub sandwich safe, never soggy.
SubSafe, as of airing, has two models, one designed for 6-inch subs and the other designed for foot-longs. Each model comes in either blue or pink plastic.
---
Storm Shelter Bed By Life Lift Systems
| | | |
| --- | --- | --- |
| ASKED FOR | GOT | SHARK |
| $550,000 for 15% | $550,000 for 25% | Mark Cuban |
Entrepreneurs: Levi Wilson and Tim Todd
The Vortex Vault Tornado Shelter Bed is an innovative new technology that allows for in-home protection from severe weather without sacrificing and additional space in your home. It is manufactured in Oklahoma but available throughout the United States via a dealer network.
The storm shelter bed allows many advantages over traditional in-ground and above-ground shelters and can be moved to different rooms or moved to a new home when you move. It is also the perfect solution for wheelchair and mobility scooter users as well as those with limited mobility as they can easily access the shelter without the danger of accessing steps of a traditional in-ground shelter. The bed lift system also acts as a high low option allowing for easier transfers back and forth from the bed to a wheelchair.
---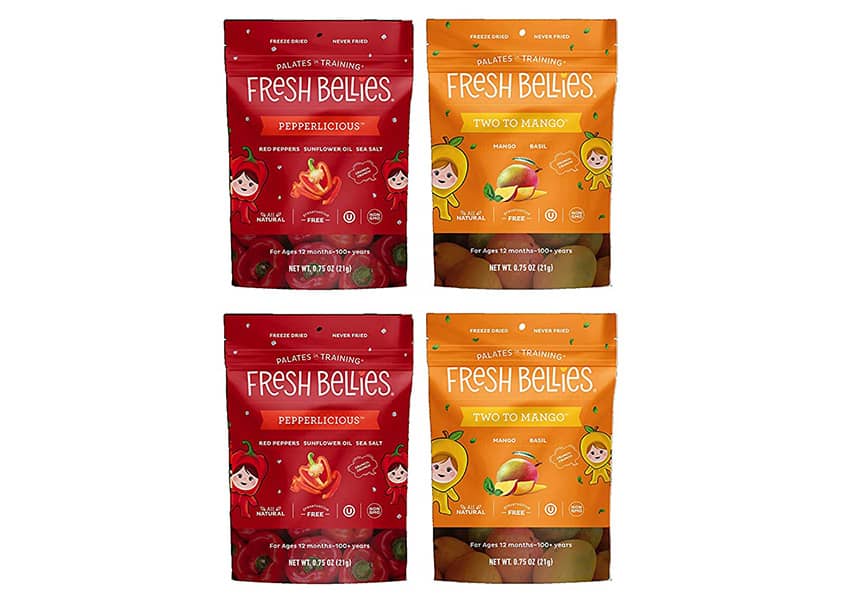 Fresh Bellies Baby Food
| | | |
| --- | --- | --- |
| ASKED FOR | GOT | SHARK |
| $275,000 for 5% | NO DEAL | NO SHARK |
Entrepreneurs: Saskia Sorrosa
Fresh Bellies is a company from Westchester County, NY, that wants kids to enjoy eating healthy foods. To this end, they have created a line of new baby foods that don't mask the vegetables with sweet fruits or sugar.
Using fresh herbs and spices rather than adding salt or sugar they help train your baby's palate to take on bold and savory flavors that everyone will love!
They use all natural ingredients and preserve our tastiness using High Pressure Pasteurization (HPP).This allows us to lock in the goodness, without turning to excessive heat or chemicals!
---
More from Shark Tank
Recommended
Watch full episodes of shark tank online with Amazon Video
Summary
---
Executive producer Mark Burnett and Sony Pictures TV and bring another season of the business-themed reality show Shark Tank where major investors, aka "sharks" pitch business ideas from contestants. The show is based on the Japanese reality show "Dragon's Den."