Shark Tank season 11 episode 2 introduces a Malaysian immigrant living in Minneapolis, Minnesota, fulfills her American dream by starting her light therapy lamp business. Entrepreneurs from Millford, Connecticut, introduce their portable oxygen in a can. An entrepreneur from Japan, living in Spring Valley, California, pitches her unusual solution to maintaining a youthful appearance. Finally, entrepreneurs from San Jose, California, with a plant-based version of a guilty pleasure make a shocking decision.
Season 11 Episode 2 in depth
---
In season 11 guest sharks are Katrina Lake, founder and CEO of Stitch Fix; tennis player Maria Sharapova, Daniel Lubetzky, founder and CEO of Kind; and Anne Wojcicki, CEO and co-founder of 23andMe. Matt Higgins and Rohan Oza are the recurring Sharks this season.
In this season 11 episode 2, the guest judge is Rohan Oza.
Rohan Oza
Rohan Oza is an American businessman, investor, and marketing expert behind several large brands.
At age 20, Oza starts his career as the manufacturing manager behind Mars' M&M's, and then later became the youngest manager to run the Snickers brand.
Source: Wikipedia
After working for Mars, Oza began a career at The Coca-Cola Company where he revived the Powerade and Sprite brands using innovative methods.
Oza became a partner in Vitamin Water, after resigning from Coca-Cola in 2002, doing business as Glacéau, whose sales at the time hovered around $25 million.
You may also like
Shark Tank Season 8
I am a pretty motivated guy. Fear of failure keeps me going, I wake up everyday and want to do better everyday…How can you not wake up and not want to do better everyday.

Robert Herjavec
We listed below every entrepreneur and business who has appeared on Shark Tank Season 11 Episode 2. Many scammers claim they've received big investments from the Sharks or they have been on the show. If you don't see a business on this list, they were not actually on Shark Tank. Some of the top places you can use to check are on Wikipedia and also ABC's episode guide.
List with all the appearances in season 11 episode 2:
---
Shark Tank Air Date: 10/06/19 – Season 11 – Episode 2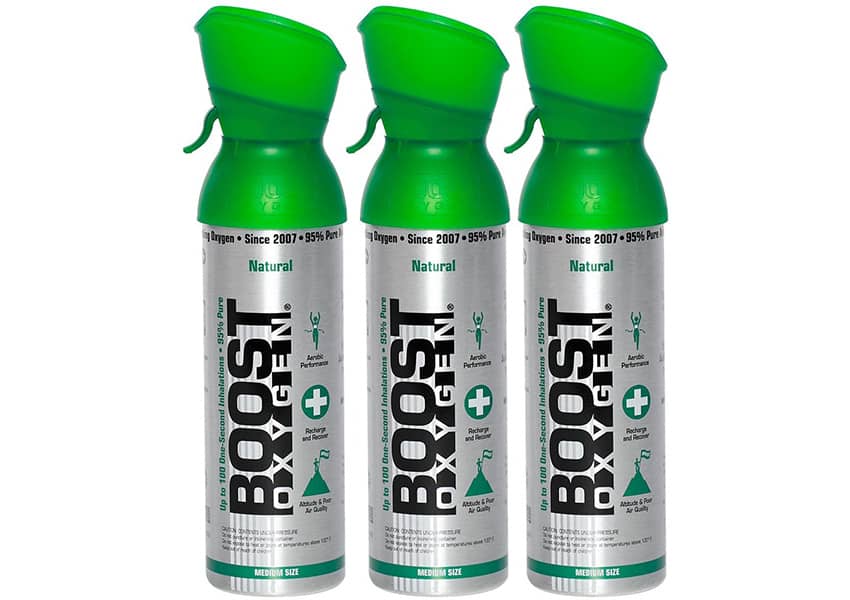 Boost Oxygen
| | | |
| --- | --- | --- |
| ASKED FOR | GOT | SHARK |
| $1,000,000 for 5% | $1,000,000 loan at 7.5% interest + 6.25% equity | Kevin O'Leary |
Entrepreneurs: Rob Neuner and Mike Grice
Boost Oxygen is 95% Pure Aviators Breathing Oxygen filled under pressure into convenient and affordable canisters for non-medical use and obtained without a prescription. Boost Oxygen is founded in 2007 and since has made access to all-natural and beneficial Supplemental Oxygen immediate to anyone, anytime, anywhere and became a pioneer in the industry to be the #1 Personal Oxygen Canister company in the world.
Consumption of Oxygen is a safe, trusted and viable option with Boost Oxygen where it never was before.
Large, 10 liters with >200 one-second inhalations, medium, 5 liters with >100 inhalations; and pocket-size, 2 liters with >40 inhalations are the three sizes that the canisters come in.
---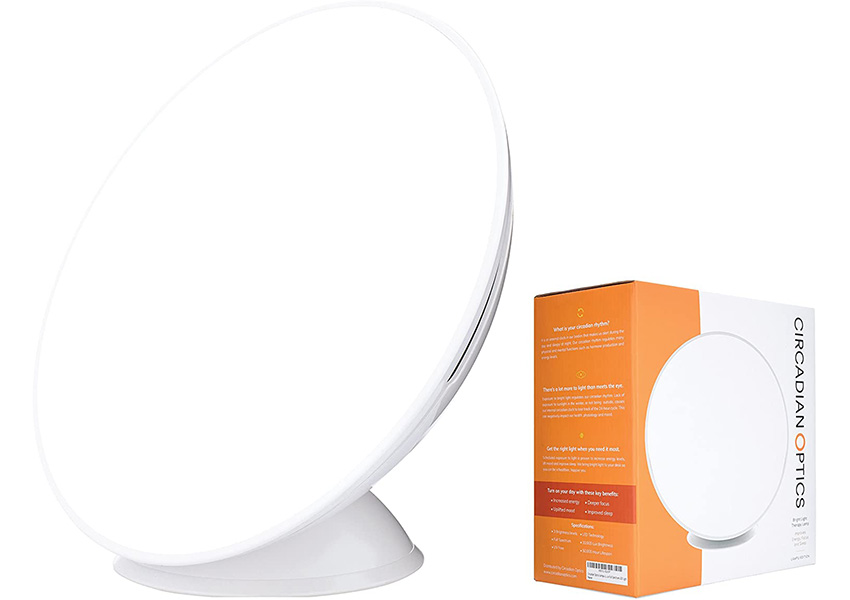 Circadian Optics Light Therapy
| | | |
| --- | --- | --- |
| ASKED FOR | GOT | SHARK |
| $750,000 for 10% | $750,000 for 20% + extra $50,000 for parents | Mark Cuban and Lori Greiner |
Entrepreneurs: Amber Leong
The rising and setting of the sun are some of the few constants in our daily lives. This circadian rhythm regulates each cell in our body and impacts our mood, energy and sleep. The company replicates daylight to supercharge your health by using LED technology.
The technology is based on the concept of light therapy which uses intense artificial lighting to treat conditions experienced from a lack of sunlight.
Each lamp was designed to effortlessly fit into your home or workspace. Turning on your day is as easy as a single tap on a touch sensor. You'll be more focused, and brighter by these four short steps.
For a day's worth of benefits, you just need 15-60 minutes of bright light therapy in the morning.
---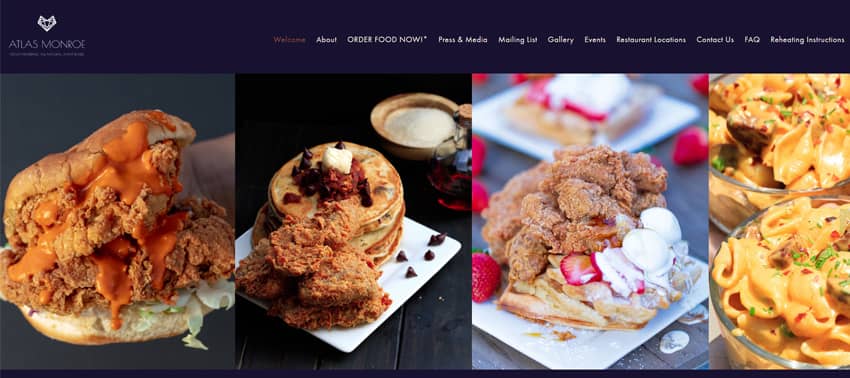 Atlas Monroe Plant Based Foods
| | | |
| --- | --- | --- |
| ASKED FOR | GOT | SHARK |
| $500,000 for 10% | NO DEAL | NO SHARK |
Entrepreneurs: Deborah Torres and Johnathan Torres
Deborah and Jonathan Torres are the founders of Atlas Monroe Foods. Atlas Monroe offers vibrant, bright, and utterly delicious concepts. An alternative, healthier lifestyle that doesn't have to be bland is what they want to illustrate.
The San Jose-based company, Atlas Monroe offers a variety of vegan food-based dishes, including deep-fried stuffed turkey rolls, classic Caribbean rice and peas, and their most popular dish Cajun Fried Chicken.
According to VegNews, they became the first vegan vendor featured at the National Fried Chicken Festival in New Orleans, LA.
---
Face Yoga Anti-aging Facial Exercises
| | | |
| --- | --- | --- |
| ASKED FOR | GOT | SHARK |
| $200,000 for 20% | NO DEAL | NO SHARK |
Entrepreneurs: Koko Hayashi
In Shark Tank Season 11 Episode 2, Koko Hayashi presented her Face Yoga Anti-aging Facial Exercises. Koko claims that Face Yoga methods transform your face in just 3mins per day. Koko is getting popular across the globe and her clients include Hollywood stars such as Kim Kardashian.
For over a decade Koko Hayashi has been practicing Face Yoga and started teaching in 2018. The Yoga Expo Los Angeles voted it as the #1 popular yoga class. "Face Yoga is a great natural solution to regain your youthful appearance", says Koko Hayashi.
The very successful Face Yoga Method developed by Fumiko Takatsu has begun practicing by Koko. She built strong social media followers which leads Koko to establish Skin Fit Gym, a studio solely for exercising the face and neck muscles.
---
More from Shark Tank
Recommended
Watch full episodes of shark tank online with Amazon Video
Summary
---
Executive producer Mark Burnett and Sony Pictures TV and bring another season of the business-themed reality show Shark Tank where major investors, aka "sharks" pitch business ideas from contestants. The show is based on the Japanese reality show "Dragon's Den."