Shark Tank Season 12 Episode 2 introduces a women's undergarment subscription service; an effortless approach to a classic breakfast meal; an eco-friendly alternative to collecting dog waste; a healthy take on beloved snack food.
Season 12 Episode 2 in depth
Guest sharks this season include Blake Mycoskie, founder of TOMS and co-founder of Madefor, and Kendra Scott, founder and CEO of Kendra Scott LLC. Returning guest Sharks include Alex Rodriguez, baseball player and founder and CEO of A-Rod Corp, and Daniel Lubetzky, founder and executive chairman of Kind.
You may also like
Shark Tank Season 8
You are born a chooser.

Daymond John
We listed below every entrepreneur and business who has appeared on Shark Tank Season 12 Episode 2. Many scammers claim they've received big investments from the Sharks or they have been on the show. They were not actually on Shark Tank if you don't see a business on this list. Some of the top places you can use to check are on Wikipedia and also ABC's episode guide.
List with all the appearances in season 12 episode 2:
---
Shark Tank Air Date: 10/23/20 – Season 12 – Episode 2
BootayBag Women's Underwear Subscription
| | | |
| --- | --- | --- |
| ASKED FOR | GOT | SHARK |
| $500,000 for 5% | $500,000 for 10% | Kendra Scott |
Entrepreneurs: Elly Gheno
Shark Tank Season 12 Episode 2 introduced Elly Gheno and her subscription services for underwear. Subscriptions start for as low as $10 per month for one pair and the members have access to exclusive designs. An interesting fact is that her company is ranked among the top 1000 in United States Fashion Companies.
The idea came to Ellyette back in 2016. The sharks were really impressed how through effective social media BootayBag was able to generate lifetime sales of $3,000,000.
Elly Gheno landed a deal with Kendra Scott for 10% of her business and continue to expand and grow. Till the end of 2021 the forecast is to generate $10 million in revenue by the end of the year. Their members grew to over 40 000 and they now ship about 100,000 items per month.
---
Pooch Paper – Dog Waste Sheet
| | | |
| --- | --- | --- |
| ASKED FOR | GOT | SHARK |
| $250,000 for 12% | $250,000 for $1 royalty in perpetuity | Kevin O'Leary |
Entrepreneurs: Tracy Rosensteel
On Shark Tank Season 12 Episode 2, Tracy Rosensteel pitched her product Pooch Paper. She is aimed to solve the problem with this environmentally friendly way alternative to the typical plastic bags used to clean up dog's poop.
Her product is 100 percent biodegradable and 100 percent composable. The product is made with renewable energy right here in the United States. Pooch Paper was launched seven months prior the show and generated around $50,000. According to Tracy 47% of that was a profit margin. The costs to produce it is $3.66 while selling as a wholesales for $6.99 or retails for $12.99.
Tracy Rosensteel was able to close a deal with the shark Kevin O'Leary. Thanks to the media attention Pooch Paper gained a lot of traction and now is selling internationally outside of the United States in countries like Canada, Japan, and Dubai. Domestically Pooch Paper is available in over 3,000 retailers throughout the U.S.
---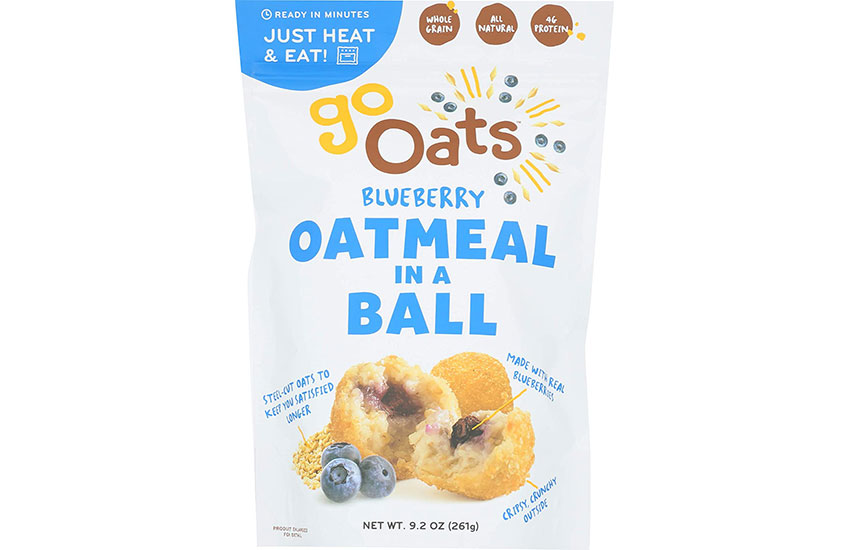 Go Oats – Oatmeal Bites
| | | |
| --- | --- | --- |
| ASKED FOR | GOT | SHARK |
| $150,000 for 10% | $150,000 for 20% | Barbara Corcoran |
Entrepreneurs: Nahum Jeannot
Nahum Jeannot introduced his oatmeal balls in Season 12 Episode 2. Go Oats is alternative to the traditional oatmeal breakfast in a form of a ball that is tender on the inside, and crispy on the outside. They come in a packaging that contains 3 oatmeal balls with a total of only 170 calories.
This delicious, nutritious, and healthy breakfast alternative is appealing to children and adults. Go Oats shows not good enough margins as he sells to retailers for $2.66 while it cost him costs $1.35 to make. There are few different flavor available including Maple Brown Sugar, Apple Cinnamon, Blueberry, and Cran-Walnut.
He started in 2019 and was able to generate $57,000 of sales. Now he needs help to scale the production and expand the distribution. Barbara Corcoran liked the product and she made him an offer he gladly accepted since it was close to what he was asking.
---
PNuff Crunch
| | | |
| --- | --- | --- |
| ASKED FOR | GOT | SHARK |
| $300,000 for 10% | $400,000 for 25% | Mark Cuban |
Entrepreneurs: Juan Salinas
On Season 12 Episode 2, we saw Juan Salinas introducing his low sugar, high fiber and high protein peanut snack made with peanuts, brown rice and navy beans. It is free from preservatives, sweeteners or artificial flavors. Juan has earned a Masters in Food Science from Rutgers University and worked as a snack developer for many renown companies.
This healthy snack is made out of plant-based natural ingredients and fibers that is vegan and gluten-free. Prior the show the snacks were selling in 450 stores. He sold $104,000 worth of product in 2019 while in 2020 his projections are to generate $200,000 in sales.
Unfortunately the sharks were not impressed with the margins since PNuff Crunch costs $0.75 to manufacture, but retails for just $1.70 per bag. This wasn't a stop for him to make a deal with Mark Cuban for 25% of his business.
---
More from Shark Tank
Recommended
Watch full episodes of shark tank online with Amazon Video
---
Summary
Executive producer Mark Burnett and Sony Pictures TV and bring another season of the business-themed reality show Shark Tank where major investors, aka "sharks" pitch business ideas from contestants. The show is based on the Japanese reality show "Dragon's Den."