Shark tank Season 12 Episode 7 introduces a line of giant, inflatable holiday ornaments; a solution for lingering in the bathroom; a unique way to shred on the slopes; a safety hazard for kids in the winter.
Season 12 Episode 7 in depth
Guest sharks this season include Blake Mycoskie, founder of TOMS and co-founder of Madefor, and Kendra Scott, founder and CEO of Kendra Scott LLC. Returning guest Sharks include Alex Rodriguez, baseball player and founder and CEO of A-Rod Corp, and Daniel Lubetzky, founder and executive chairman of Kind.
You may also like
Shark Tank Season 8
Learn as many mistakes and what not to do while your business or product is small. Don't be in such a hurry to grow your brand. Make sure that you and the market can sustain any bumps that may occur down the road.

Daymond John
We listed below every entrepreneur and business who has appeared on Shark Tank Season 12 Episode 7. Many scammers claim they've received big investments from the Sharks or they have been on the show. They were not actually on Shark Tank if you don't see a business on this list. Some of the top places you can use to check are on Wikipedia and also ABC's episode guide.
List with all the appearances in season 12 episode 7:
---
Shark Tank Air Date: 12/04/20 – Season 12 – Episode 7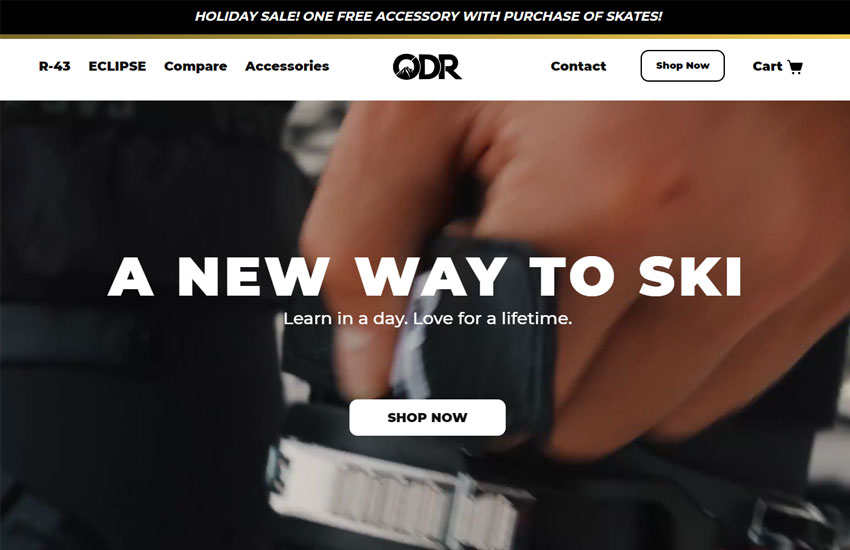 ODR Skis – Lightweight Ski Boot Blades
| | | |
| --- | --- | --- |
| ASKED FOR | GOT | SHARK |
| $200,000 for 10% | NO DEAL | NO SHARK |
Entrepreneurs: Kevin Greco
In Season 12 Episode 7, Kevin Greco introduces his ski boot blades ODR Skis – a cross between ski boots and ice skates. They can be used from as little as 3 years old to over 65. They are also safer than traditional skis but this doesn't compromise the performance, thanks to their Hard-Flex system that gives you all-day comfort. ODR Skis were launched in 2017 and generated $660,000 in sales and continued the growth the following year almost reaching 1 million dollars in sales.
According to the founder of ODR Skis, Kevin Greco in 2019 he projects to reach 1.5 million in sales. His product continues to gain traction among thousands of ski riders across more than 41 countries.
In 2018 ODR Skis was one of the fastest-growing winter sports goods brands in the world. They are more affordable compared to snowboards which makes them more attractive to regular skis or snowboard lovers. Unfortunately, Kevin was not able to close a deal with any of the sharks.
---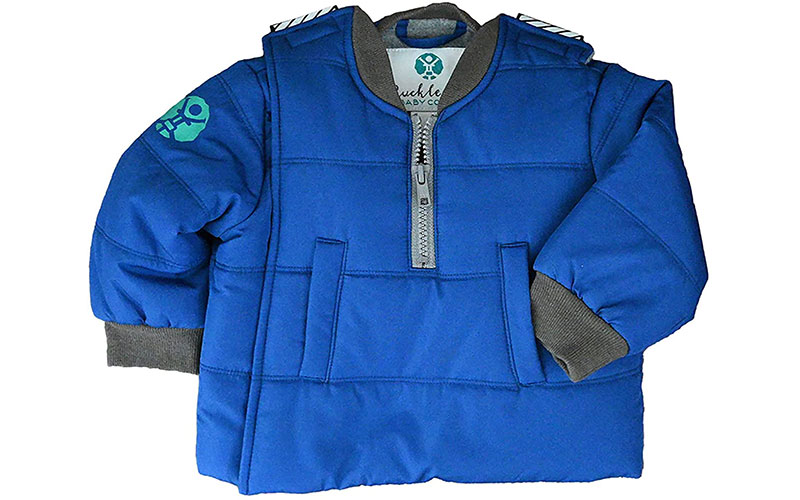 Buckle Me Baby Coats
| | | |
| --- | --- | --- |
| ASKED FOR | GOT | SHARK |
| $100,000 for 10% | $100,000 for 20% + 30% of licensing deals | Daymond John |
Entrepreneurs: Dahlia Rizk
Buckle Me Baby Coats is an award-winning design and safer baby and toddler winter coat for use in car seats. Side zipper and hook & loop closures at the shoulders enable you to move the entire front panel and shoulders out of the way before securing the car seat harness. You can easily move the front panel back out of the way when the car warms up to avoid overheating.
The founder Dahlia Rizk brought her idea to life after she started a Kickstarter campaign that was able to raise over $6,000 which surpassed her goal of $5,000. An interesting strategy that Buckle Me Baby use is that they allow customers to return their used coats by participating in their "trade up" program, which gives them $20 off on their next purchase. On top of that, the coats that are in good condition are donated to organizations such as New England Pediatric Care, Nuday Syria, and New Hampshire Girls.
The crash-tested of the coats shows that they performed almost identically to no coat at all, and it had been also inspected by Child Passenger Safety Technicians and first responders.
---
Toilet Timer
| | | |
| --- | --- | --- |
| ASKED FOR | GOT | SHARK |
| $200,000 for 10% | $200,000 for 25% | Mark Cuban |
Entrepreneurs: Adam Stephey and Katie Stephey
In Season 12 Episode 7, Adam Stephey and Katie Stephey pitched the Toilet Timer to the Sharks. It is a 5-minute sand timer designed for people who spend longer time in the bathroom. This is a funny bathroom gift for sons, boyfriends, husbands, dads, and stepdads, grampa who stay longer distracted by his phone.
The Toilet Timer from the Katamco company resets instantly due to its unique mechanism, without needing to hold upside down. It can be purchased from their website or from Amazon for $14.99.
Toilet Timer started after raising $23,000 for a goal of $20,000 from a Kickstarter campaign. It may seem pretty funny as an idea but it gathers a lot of attention online and has over 1000 positive reviews on Amazon. Adam and Katie Stephey successfully closed a deal with Mark Cuban for 25% of their business.
---
Holiball – Giant Inflatable Holiday Ornament
| | | |
| --- | --- | --- |
| ASKED FOR | GOT | SHARK |
| $150,000 for 10% | $150,000 for 25% | Mark Cuban and Barbara Corcoran |
Entrepreneurs: Kristy Moore, Jennifer Couch and Amberly Hall
Kristy Moore, Jennifer Couch and Amberly Hall introduced their giant inflatable ornament balls to Shark Tank. This Giant Holiball is also available in 8 countries abroad. In the United States is available in nearly 200 stores.
It is designed to look like a Christmas tree bulb and it is available in two different sizes and twenty-two shades that customers can choose from. It is sturdy and can easily deflate to the size of a softball. Holiball™ is a patent-pending oversized Christmas ornament designed to be a stylish alternative to the average inflatable decoration.
In 2019 Holiball generated $171,000 in sales while for 2020 their projection was to reach $600 000. Their great margins attracted the sharks and the three cousins were able to close a deal with Mark Cuban and Barbara Corcoran.
---
More from Shark Tank
Recommended
Watch full episodes of shark tank online with Amazon Video
Summary
Executive producer Mark Burnett and Sony Pictures TV and bring another season of the business-themed reality show Shark Tank where major investors, aka "sharks" pitch business ideas from contestants. The show is based on the Japanese reality show "Dragon's Den."