Shark Tank Season 13 Episode 10 brings a fun tool that takes snacking to the next level; a product made from space-age materials; an online social network that allows fans to have a real connection with their favorite celebrities and influencers.; guest shark Kevin Hart.
Season 13 Episode 10 in depth
Guest sharks this season include Emma Grede, CEO and co-founder of Good American and founding partner of Skims; actor and comedian Kevin Hart; Peter Jones, dragon on Dragons' Den; Daniel Lubetzky, founder and executive chairman of Kind; and Nirav Tolia, co-founder of Nextdoor.
You may also like
Shark Tank Season Episodes
Be risky at work. Be safe with your investments.

Robert Herjavec
We listed below every entrepreneur and business who has appeared on Shark Tank Season 13 Episode 10. Many scammers claim they've received big investments from the Sharks or they have been on the show. They were not actually on Shark Tank if you don't see a business on this list. Some of the top places you can use to check are on Wikipedia and also ABC's episode guide.
List with all the appearances in season 13 episode 10:
---
Shark Tank Air Date: 01/07/22 – Season 13 – Episode 10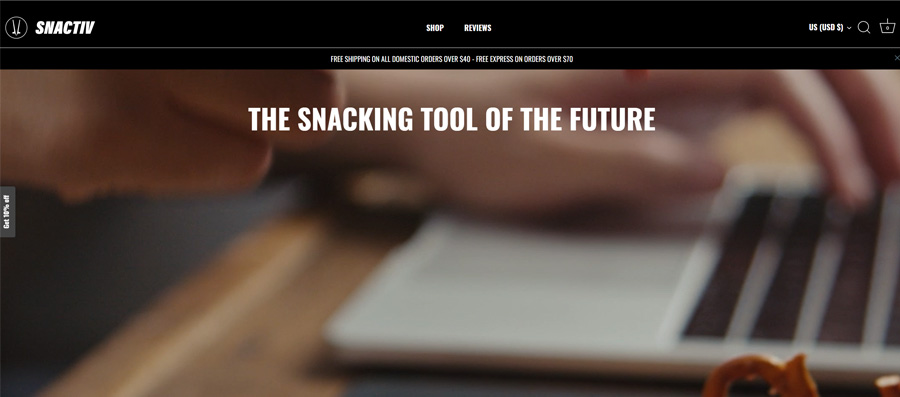 Snactiv
| | | |
| --- | --- | --- |
| ASKED FOR | GOT | SHARK |
| $200,000 for 10% | $200,000 for 20% | Kevin Hart and Lori Greiner |
Entrepreneurs: Kevin Choi and Edwin Cho
Snactiv is an innovative lifestyle product that has recently taken the world by storm. It's a revolutionary item that's designed to bring convenience and satisfaction to people living active lives. Snactiv is an easy-to-use, pocket-sized snack box that allows users to use the rubber tips to grip your favorite snacks. It can be used at any time of day or night while not worrying about dirty fingers and devices.
The idea behind Snactiv is to keep your hands and devices clean and your focus. Flexible, soft touch ergonomic finger slots ensure a comfortable fit for ages 14+. The produc is dishwasher safe, made from safe Food Grade, BPA Free, phthalates free, FDA compliant.
Kevin and Edwin presented an incredibly compelling pitch that showcased the potential of Snactiv to revolutionize the snack food industry. Their pitch highlighted the convenience of their product, as well as the health benefits it brings to consumers.
With the investment from Kevin and Lori, Snactiv is set to become a major player in the snack food industry. Kevin and Edwin have created a revolutionary product that offers convenience without sacrificing nutrition, and it will be exciting to see where Snactiv goes from here.
---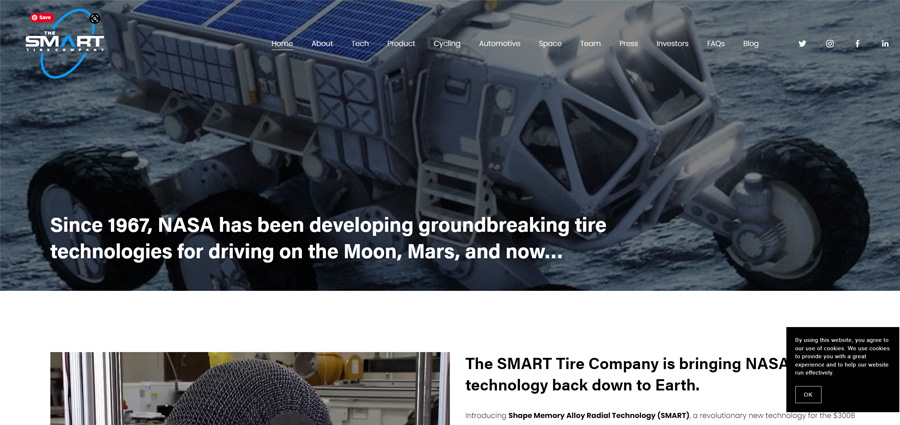 Smart Tire
| | | |
| --- | --- | --- |
| ASKED FOR | GOT | SHARK |
| $500,000 for 2.5% | NO DEAL | NO SHARK |
Entrepreneurs: Earl Cole and Brian Yennie
Earl Cole and Brian Yennie have recently developed a revolutionary new product – the Smart Tire. The SMART Tire Company, which specializes in tire tech in general as well as automotive tires in particular, has developed special rubber integrations in order to embed into treads and various car sizes.
NASA used their experience and skills in sending rovers to the Moon and Mars in order to develop the technology for large, non-pneumatic, commercial tires. Their technology paved the way for commercial non-pneumatic tires, which feature its ability to support high loads and lightweight while also having high resilience and flexibility to 100 shapes.
Wheelchair accounts, tires for racing cars, commercial vehicles, electric vehicles, and rovers all use SMART (Shape Memory Alloy Radial Technology) tires. The company's goal from the beginning has been to spread the technology worldwide with the goal of promoting its applications in the extreme environments of space exploration.
The co-founders of the company Earl Cole and Brian Yennie appeared on Shark Tank Season 13 Episode 10 looking for investment from the sharks by asking for $500,000 for a 2.5% equity at a $20 Million Valuation. Their product METL airless bike tire has received the CES 2023 Innovation Awards two times.
20-30 percent of all ocean microplastics are traced back to used tires. Every year, about 50 billion pounds of used tires are discarded. Most of this material is disposed of in landfills or burned in large tire factories.
---
Candi
| | | |
| --- | --- | --- |
| ASKED FOR | GOT | SHARK |
| $500,000 for 15% | NO DEAL | NO SHARK |
Entrepreneurs: Keithan and Quiante Hendrick
Candi is an innovative and exciting way to chat with your favorite celebrities. This new platform allows users to interact directly with their favorite stars in real-time video chat sessions. Candi makes it easy for fans to get up close and personal with all of the celebrities they love, from actors to musicians, athletes, and more.
Using Candi's secure technology, you can create a profile and start chatting with stars quickly and easily. You can even schedule a one-on-one session or join an exclusive group chat session with other fans of the same celebrity. All conversations are safe and anonymous since Candi uses end-to-end encryption to protect user data. Plus, you'll never miss out on any special offers or exclusive content when you follow your favorite stars on Candi!
Cameo is an alternative to Candi, where there is no need to send your message to a specific celebrity; you can simply record a video message and send messages as video messages to their star of choice.
Candi is a revolutionary video chat app that allows users to connect with their favorite celebrities. With Candi, you can have face-to-face conversations and share experiences with the stars of your dreams. The app offers an exclusive experience and direct access to some of today's most popular celebrities.
---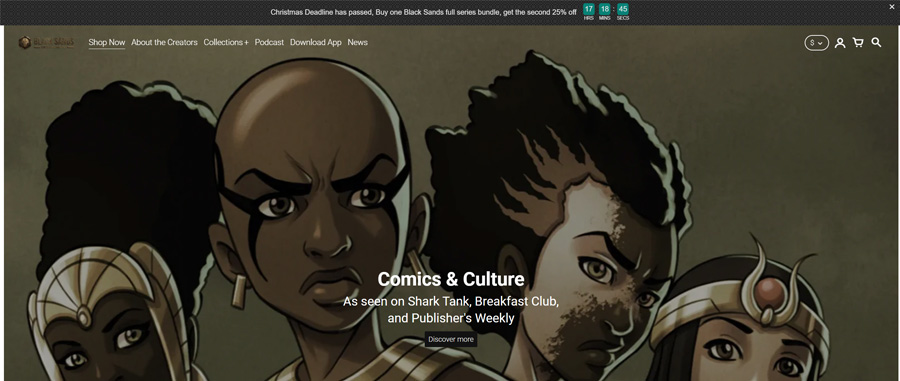 Black Sands Entertainment
| | | |
| --- | --- | --- |
| ASKED FOR | GOT | SHARK |
| $500,000 for 5% | $500,000 for 30% | Kevin Hart and Mark Cuban |
Entrepreneurs: Geiszel Godoy, Manual Godoy, and Teunis De Raat
Granola Butter from Oat Haus is created by the couple Eric Katz and Ali Bonar and their friend Ari Schraer. Ali created Granola Butter during her recovery process from disordered eating. This butter spread can be used on a sandwich or for baking. The Granola Butter is low in sugar and nut-free which is perfect for those with allergic reactions. It is made from granola and oats, and it comes in six flavors, including cinnamon, chocolate, blueberry, strawberry, pumpkin and vanilla.
Since the start of the Black Sands Entertainment company founded by Geiszel Godoy, Manual Godoy, and Teunis De Raat back in 2016 they expanded their collection of comics and sold hundreds of thousands of comics. In March 2017, they ran a Their Kickstarter campaign in 2017 for the "Kids 2 Kings: 4 Kids, 7 Kingdoms, 1 Legend" comic raised over $17k from over 300 backers, while their goal was just about $4,000.
The company founders appeared on Shark Tank asking for $500,000 for 5% and at the end were able to successfully close a deal with Kevin Hart and Mark Cuban for $500,000 for 30%.
---
More from Shark Tank
Recommended
Watch full episodes of shark tank online with Amazon Video
Summary
Executive producer Mark Burnett and Sony Pictures TV and bring another season of the business-themed reality show Shark Tank where major investors, aka "sharks" pitch business ideas from contestants. The show is based on the Japanese reality show "Dragon's Den."