Shark Tank Season 13 Episode 9 features an innovative fitness system with on-the-go simplicity; a kitchen gadget; an online self-care program for a different type of workout; a sea creature-inspired all-in-one product for hands-free device holding; an update on Legendary Burgers.
Season 13 Episode 9 in depth
Guest sharks this season include Emma Grede, CEO and co-founder of Good American and founding partner of Skims; actor and comedian Kevin Hart; Peter Jones, dragon on Dragons' Den; Daniel Lubetzky, founder and executive chairman of Kind; and Nirav Tolia, co-founder of Nextdoor.
You may also like
Shark Tank Season Episodes
I learned that nobody's better than you at getting your business off the ground. The experience you get is priceless.

Lori Greiner
We listed below every entrepreneur and business who has appeared on Shark Tank Season 13 Episode 9. Many scammers claim they've received big investments from the Sharks or they have been on the show. They were not actually on Shark Tank if you don't see a business on this list. Some of the top places you can use to check are on Wikipedia and also ABC's episode guide.
List with all the appearances in season 13 episode 9:
---
Shark Tank Air Date: 12/17/21 – Season 13 – Episode 9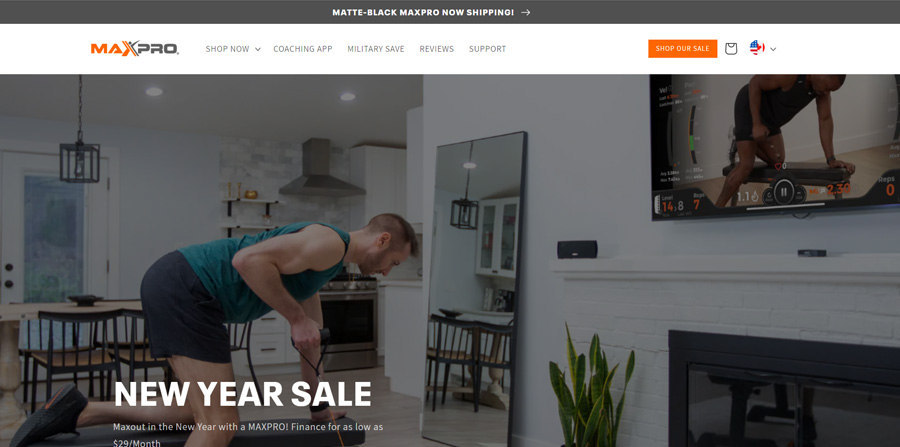 MaxPro Fitness – Portable Resistance Band Machine
| | | |
| --- | --- | --- |
| ASKED FOR | GOT | SHARK |
| $500,000 for 2.5% | $500,000 for 3% + 5% advisory shares over 5 years | Mark Cuban |
Entrepreneurs: Nezar Akeel
MaxPro Fitness, a revolutionary new product by Nezar Akeel that has been featured on Shark Tank, is revolutionizing the way people exercise. This innovative machine uses portable resistance bands to help users get the most out of their workouts in the comfort of their own home. No longer do exercisers need to worry about going to the gym or having bulky equipment taking up space in their homes; MaxPro Fitness makes it easy and convenient to get your workout done anywhere you go.
The machine itself is lightweight and can be taken with you wherever you go – making it perfect for travelers who don't have time for an hour-long workout session at a local gym. The included resistance bands can be adjusted from five pounds all the way up to twenty-five pounds depending on how much intensity you want from your workout session.
MaxPro Fitness provides a safe, low-impact way to achieve an intense full body workout. Unlike traditional weights, this machine can be used anywhere and anytime, to fit any lifestyle. It is designed to provide an intense workout with minimal risk of joint damage or injury.
With MaxPro Fitness, you can easily adjust the resistance of your exercises with the turn of a dial. This allows for a customized workout for any fitness level, making it great for beginners and experienced athletes alike.
MaxPro Fitness also has an app that allows users to track their progress and challenge themselves to reach their goals. The app also provides video tutorials and access to additional workout routines, so users can switch up their workouts and stay motivated.
The Bluetooth-compatible device, with built-in sensors that calculate the heart rate and intensity of your workout, monitor your progress, and provide feedback and support. MAXPRO app collects data and provides valuable metrics and analyzes your progress.
---
Banana Loca – Banana Coring And Filling Tool
| | | |
| --- | --- | --- |
| ASKED FOR | GOT | SHARK |
| $250,000 for 25% | $250,000 for 25% + $3 royalty until $250,000 is repaid | Kevin O'Leary and Mark Cuban |
Entrepreneurs: Renee Heath and Bechara Jaouden
Have you ever wished you could make your own banana-based desserts? If you answered yes, then you're in luck! Renee Heath and Bechara Jaouden recently appeared on Shark Tank Season 13 to showcase their revolutionary product, the Banana Loca.
The Banana Loca is a simple yet effective tool for coring and filling bananas with your favorite flavors or fillings. Whether you're a novice in the kitchen or a professional chef, the Banana Loca is easy to use with its simple design and ergonomic grips.
Renee and Bechara got a great response from the Sharks during their appearance on the show and managed to secure a deal for their product with Kevin O'Leary and Mark Cuban. They now have their very own line of Banana Loca tools to help you make your own delicious banana-based creations.
With just a few simple steps, you can easily core and fill your bananas for an exciting treat every time. The dynamic duo of Renee Heath and Bechara Jaouden have put together an easy-to-use tool that will quickly become a favorite in any kitchen. Mix your banana with your preferred toppings, such as Nutella, peanut butter, yogurt, honey and jams or jellies. Banana Loca makes it easy to make healthy lunches and snacks for your children.
---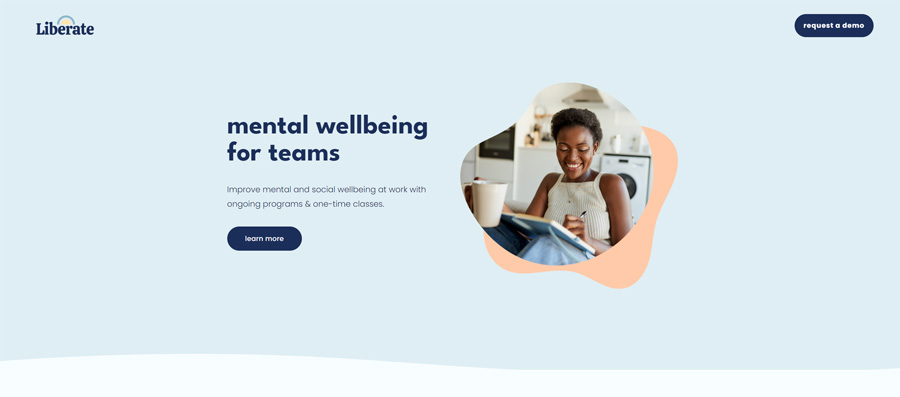 Liberate Studio – Online Mental Fitness Studio
| | | |
| --- | --- | --- |
| ASKED FOR | GOT | SHARK |
| $200,000 for 10% | NO DEAL | NO SHARK |
Entrepreneurs: Liv Bowser
Liv Bowser, the founder of Liberate Studio, appeared on Shark Tank to pitch her revolutionary online mental fitness studio. Bowser is determined to help individuals struggling with their mental health and bring awareness to the importance of proper mental health management.
Liberate Studio offers a variety of classes taught by licensed professionals that focus on different aspects of mental wellness such as self-care, stress management, and emotional intelligence. The platform also provides access to resources like personalized coaching sessions and guided meditations tailored for each individual's specific needs. Through this innovative approach, Bowser hopes to make it easier for people all over the world to access quality care from their own homes.
If you're looking for a way to become mentally fit and feel empowered, Liberate Studio is here to help! With a range of tools and practices to choose from, it's the perfect place to start your journey to mental wellness.
Liberate Studio is more than just an online platform. It's a community that provides support and encouragement to one another while they work on their mental health goals.
Liv Bowser left her high paying job and started the wellness and fitness service Liberate Studio in 2020. She hoped that the Sharks will be able to help her grow her platform and provide much-needed access to mental fitness to people around the world. It first provides free and paid classes that lasts 15, 30, and 60 minutes, giving you the perfect duration to change the health of your mind with the ideal course.
---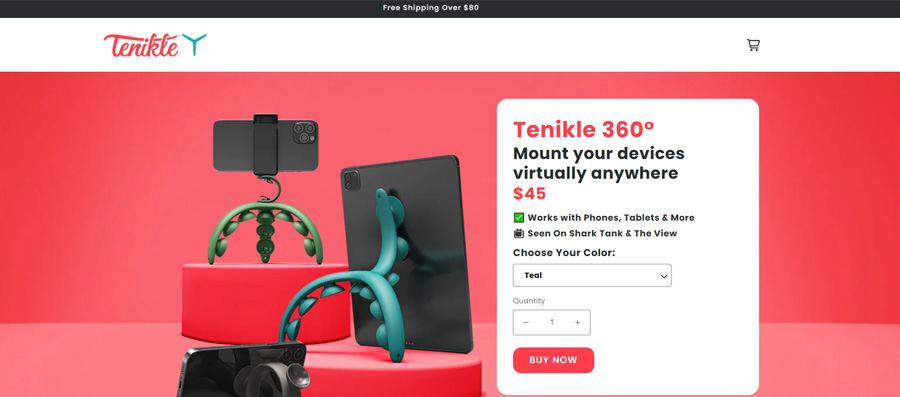 Tentikle – Hands-Free Device Holding
| | | |
| --- | --- | --- |
| ASKED FOR | GOT | SHARK |
| $200,000 for 10% | $200,000 for 30% | Daymond John |
Entrepreneurs: Hans Dose
Tentikle, a groundbreaking hands-free device holder created by Hans Dose, made its debut on ABC's Shark Tank and left investors in awe. The device was designed to make it easier for people to do everyday chores without having to hold onto the items they are working with. Tentikle attaches easily to almost any surface, allowing users to carry out tasks quickly and efficiently with just one free hand.
The product has seen massive success since it first appeared on the show and gained attention from investors. It is perfect for anyone who needs an extra pair of hands while cooking or washing dishes, as well as those who require more freedom of movement when carrying out their daily activities.
Hans also explained the various features of the Tentikle, such as its adjustable straps, durable construction, and multiple mounting points. He showed how the device can be used for a variety of tasks such as hands-free cooking, gardening, and more.
Recently he launched the new Tenikle 360 which lets you capture better content. The product was designed after gathered feedback through surveys from viewers from around the world. The new Tenikle 360 has a more powerful internal core, increasing the rigidness of the flexible tripod arms 2.8x. The Tenikle 360 is strong enough to suction to your helmet to capture the trails and easy enough as a small camera tripod for Enduro footage.
---
More from Shark Tank
Recommended
Watch full episodes of shark tank online with Amazon Video
Summary
Executive producer Mark Burnett and Sony Pictures TV and bring another season of the business-themed reality show Shark Tank where major investors, aka "sharks" pitch business ideas from contestants. The show is based on the Japanese reality show "Dragon's Den."