Shark Tank season 11 episode 8 introduces an entrepreneur from Philadelphia, Pennsylvania, is banking on his cutting-edge stem cell technology to save pets from diseases in the future. A native New Yorker, who now lives in Los Angeles, California, introduces her healthier alternative to a traditional style deli meat; while an entrepreneur from Santa Monica, California, hopes his innovative and multifunctional exercise device will become the next multimillion-dollar hit in fitness. Finally, entrepreneurs from Santa Monica, California, introduce a genius innovation in outdoor furniture.
Season 11 Episode 8 in depth
---
In season 11 guest sharks are Katrina Lake, founder and CEO of Stitch Fix; tennis player Maria Sharapova, Daniel Lubetzky, founder and CEO of Kind; and Anne Wojcicki, CEO and co-founder of 23andMe. Matt Higgins and Rohan Oza are the recurring Sharks this season.
In this season 11 episode 8, the guest judge is Anne Wojcicki.
Anne Wojcicki
Anne E. Wojcicki is an American entrepreneur who co-founded and serves as CEO of the personal genomics company 23andMe.
Her two sisters are Susan Wojcicki, CEO of YouTube and a former executive at Google, and Janet Wojcicki, anthropologist at the University of California, San Francisco.
23andMe is a privately held personal genomics and biotechnology company, based in Sunnyvale, California, that provides genetic testing.
The company is named for the 23 pairs of chromosomes in a normal human cell.
Source: Wikipedia
You may also like
Shark Tank Season 8
If you start a business and you take out a loan, you're a moron.

Mark Cuban
We listed below every entrepreneur and business who has appeared on Shark Tank Season 11 Episode 8. Many scammers claim they've received big investments from the Sharks or they have been on the show. They were not actually on Shark Tank if you don't see a business on this list. Some of the top places you can use to check are on Wikipedia and also ABC's episode guide.
List with all the appearances in season 11 episode 8:
---
Shark Tank Air Date: 11/17/19 – Season 11 – Episode 8
Mrs. Goldfarb's Unreal Deli
| | | |
| --- | --- | --- |
| ASKED FOR | GOT | SHARK |
| $100,000 for 10% | $250,000 for 20% | Mark Cuban |
Entrepreneurs: Jenny Goldfarb
Goldfarb says her recipe is using whole plant-based foods such as beets, chickpeas, tomatoes, a complex spice blend, and has no food coloring or preservatives.
Jenny, was living in California and had become a vegan five years ago, she had to learn how to cook meals that would satisfy her family who were not vegans.
100% plant-based; animal- cholesterol- and nitrate-free; low-carb and low-fat; and completely without food coloring and preservatives.
Mrs. Goldfarb's Unreal Deli has 100 calories per two ounces. It costs just $3.80 per pound to create this "corned beef" and sells for between $8 and $10 per pound to the end consumer.
---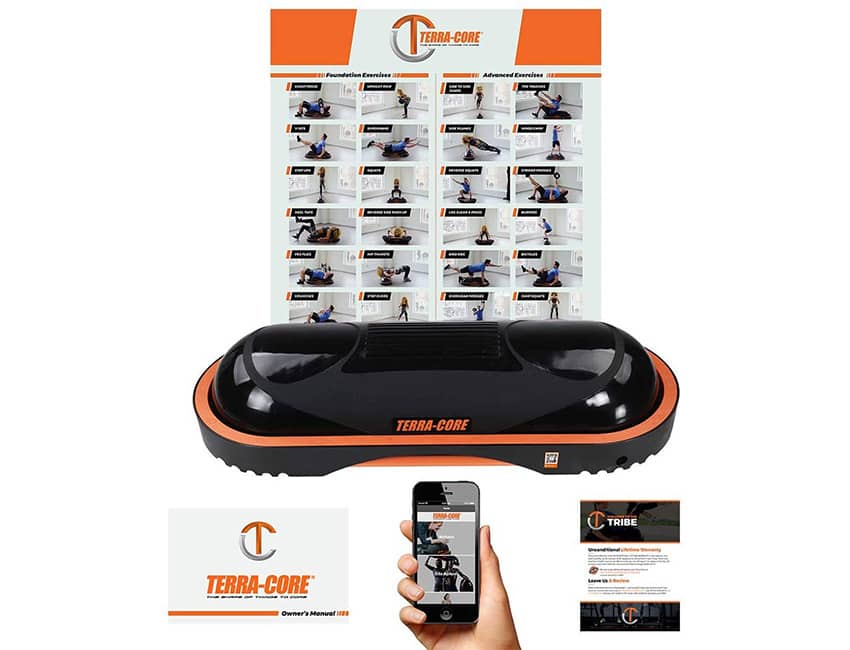 Terra-Core Fitness & Balance Trainer
| | | |
| --- | --- | --- |
| ASKED FOR | GOT | SHARK |
| $300,000 for 15% | $300,000 for 22.5% | Lori Greiner |
Entrepreneurs: Greg Nigro
The Terra-Core is a unique and portable tool that will allow you to reach and exceed your fitness goals. The Terra-Core will help you find muscles you never knew you had, and the more muscles you use, the more calories are required to fuel them. And when you're burning fuel, you're burning fat.
Terra-Core balance trainer benefits are scientifically proven to engage 4 times more muscle groups than the same exercise on a flat, hard surface. See our website for details. Turns all of your workouts into a three-dimensional, functional sweat fest.
Moving from a hard surface to a soft dynamic surface, when working out yields more efficiency and more benefits, while performing the same movements. Exercises performed on a hard surface are two-dimensional by nature.
With the Terra-Core, you will be able to isolate and develop any part of your body that you see fit.
---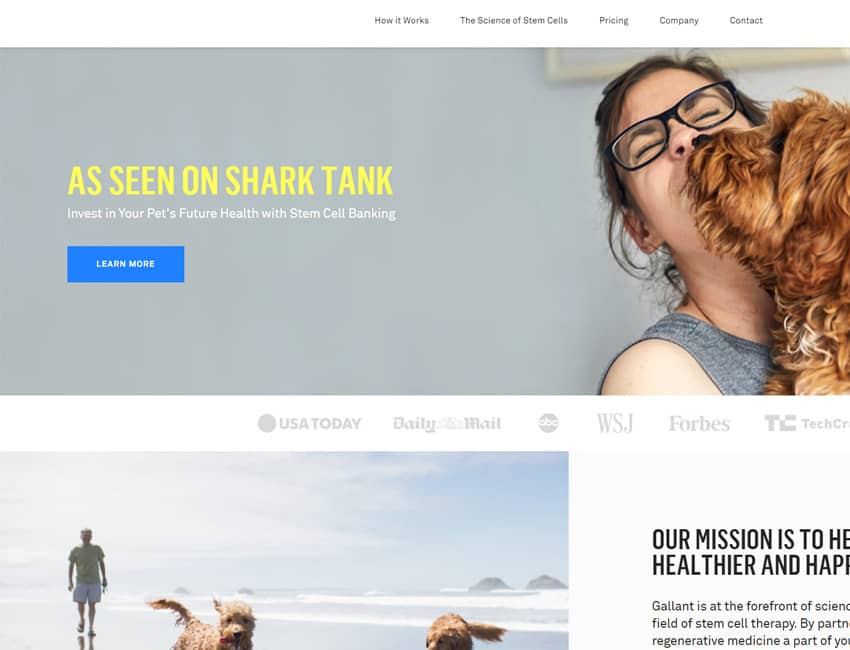 Gallant Dog Stem Cell Bank
| | | |
| --- | --- | --- |
| ASKED FOR | GOT | SHARK |
| $500,000 for 2% | $500,000 for 5% | Lori Greiner and Anne Wojcicki |
Entrepreneurs: Aaron Hirschhorn
Aaron Hirschhorn is the founder and former-CEO of the popular dog-sitting marketplace DogVacay.
Aaron Hirschhorn created the DogVacay app in 2013, raising $47 million from investors. DogVacay merged with Rover.com in April of 2017
The idea stemmed from his personal experience when he watched his dog suffer from arthritis and it was unable to walk.
His company creates cell therapy products derived from reproductive tissues, at the time of spaying and neutering the dog. The patent-pending process is non-invasive and has already created quite the buzz and vets are already looking forward to rapid growth in this field of medical research.
---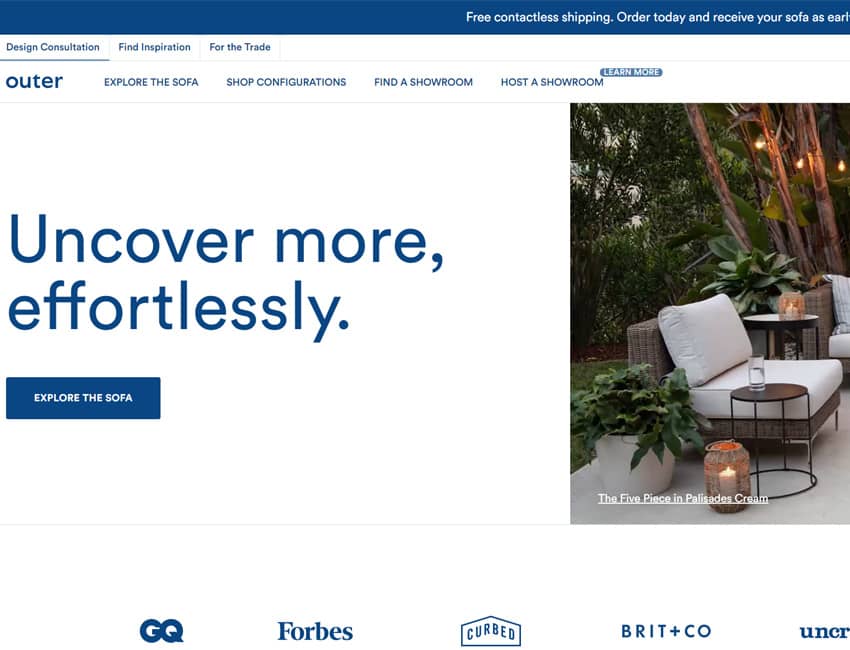 Outer All-Weather Outdoor Furniture
| | | |
| --- | --- | --- |
| ASKED FOR | GOT | SHARK |
| $750,000 for 4% | $750,000 loan for 5% equity + $30 royalty up to $1 million | Lori Greiner |
Entrepreneurs: Jiake Liu and Terry Lin
Outer is the world's most comfortable, durable and innovative outdoor sofa. 30% of each chair is made up of recycled materials and about 100 plastic bottles and is 100% recyclable.
The patent-pending OuterShell™ cover quickly rolls out and over the cushions to protect from everyday dirt, debris and morning dew.
Their multi-layer memory foam cushion offers luxurious comfort typically found in premium mattresses. It is the world's most comfortable outdoor cushion. The life-proof fabric, all-weather wicker, powder-coated frame and stainless steel legs will stand up to kids, pets and weather.
---
More from Shark Tank
Recommended
Watch full episodes of shark tank online with Amazon Video
Summary
---
Executive producer Mark Burnett and Sony Pictures TV and bring another season of the business-themed reality show Shark Tank where major investors, aka "sharks" pitch business ideas from contestants. The show is based on the Japanese reality show "Dragon's Den."