Shark Tank Season 13 Episode 17 brings a plant-based natural hair care line intentionally crafted for multicultural young men; a solution to help pet parents keep their dogs calm during loud events; a healthy snack made from an ancient superfood; a former athlete combines art and play.
Season 13 Episode 17 in depth
Guest sharks this season include Emma Grede, CEO and co-founder of Good American and founding partner of Skims; actor and comedian Kevin Hart; Peter Jones, dragon on Dragons' Den; Daniel Lubetzky, founder and executive chairman of Kind; and Nirav Tolia, co-founder of Nextdoor.
You may also like
Shark Tank Season Episodes
I believe the last thing I read at night will likely manifest when I'm sleeping. You become what you think about the most.

Daymond John
We listed below every entrepreneur and business who has appeared on Shark Tank Season 13 Episode 17. Many scammers claim they've received big investments from the Sharks or they have been on the show. They were not actually on Shark Tank if you don't see a business on this list. Some of the top places you can use to check are on Wikipedia and also ABC's episode guide.
List with all the appearances in season 13 episode 17:
---
Shark Tank Air Date: 03/25/22 – Season 13 – Episode 17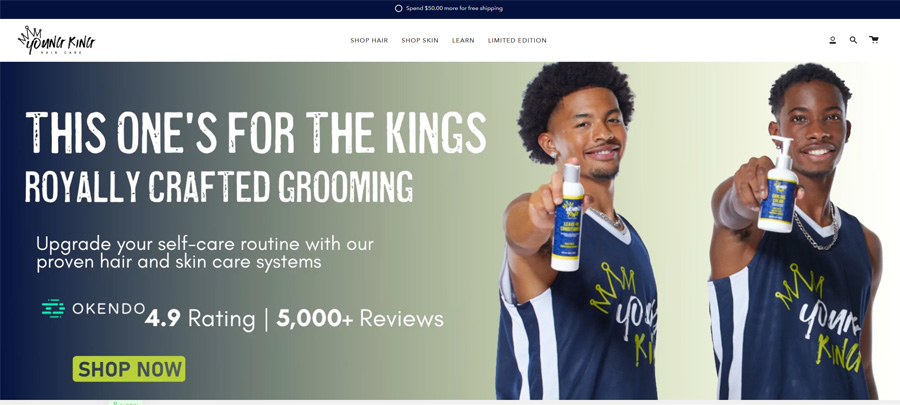 Young King – Haircare products for men
| | | |
| --- | --- | --- |
| ASKED FOR | GOT | SHARK |
| $225,000 for 2.5% | NO DEAL | NO SHARK |
Entrepreneurs: Stefan and Cora Miller
The newest haircare line for men is here! Introducing Young King, the perfect solution to all of your styling and grooming needs. Bring out the king in you with this special collection of products designed to make your hair look and feel its best. Whether you're rocking a fade, dreads, or just want a healthier shine – Young King has what you need to achieve the look you desire.
Young King Haircare focuses on delivering premium products that are tailored to suit the individual needs of each individual's hair. The product line includes everything from shampoos and conditioners to pomades and styling products.
In December 2019, Stefan and Cora Miller launched Young King Hair Care. Young King Haircare is quickly becoming one of the most popular haircare lines among men. The brand has been featured on various media outlets and they are constantly expanding their product range.
Feel confident knowing that each product is made with natural ingredients and free from sulfates, parabens, silicone, alcohols or other harsh chemicals. Their passion for quality is evident from their shampoos and conditioners that nourish your scalp while hydrating each strand of hair. Plus our unique selection of oils provide long lasting hold without leaving any residue behind!
---
Pawnix – Noise-cancelling headphones for nervous dogs
| | | |
| --- | --- | --- |
| ASKED FOR | GOT | SHARK |
| $150,000 for 10% | NO DEAL | NO SHARK |
Entrepreneurs: Kirsten Brand
Pawnix is an innovative way to help dogs stay calm and relaxed. The noise-cancelling headphones for dogs are designed to reduce stress and anxiety caused by loud noises like fireworks, thunderstorms, or a busy city street. Pawnix helps nervous dogs settle down quickly by providing soothing music that drowns out the noise from their environment.
The headphones are easy to use – all you have to do is place them gently around your pet's ears and adjust the volume until it reaches a comfortable level. Pawnix also provides an adjustable headband so that the headphones fit snugly and remain secure while your pup moves around. The headset includes a built-in Bluetooth receiver so you can connect your smartphone or tablet, allowing you to choose from several calming sounds tailored specifically for pets.
Pawnix headphones offer a unique solution to a growing problem of pet anxiety, offering a high-tech approach to a common issue many pet owners face.
Kirsten Brand created the product with the help of sound engineers, to develop advanced technology that cancels out loud and stressful noises that might otherwise deeply affect a pet's well-being. By reducing loud noises and providing a comfortable fit, Pawnix can help dogs remain calm in stressful situations, allowing pet owners to rest easy knowing their pet is secure and comfortable.
---
Magic Date – Date-based snack bites
| | | |
| --- | --- | --- |
| ASKED FOR | GOT | SHARK |
| $150,000 for 10% | $150,000 for 33.3% | Kevin O'Leary |
Entrepreneurs: Diana Jarrar
Have you seen the new date-based snack bites from Diana Jarrar on Shark Tank Season 13? They are called Magic Dates, and they are an amazing way to get a healthy and delicious snack!
Snacking doesn't have to be boring. Magic Date is here to make it exciting! Introducing their new date-based snack bites, Magic Date promises an entirely new experience of snacking that is tasty and wholesome. Made with the best quality dates, these snack bites provide a healthier alternative to store bought snacks without compromising on taste.
These delectable little treats come in three delicious flavors – Chocolate Coconut, Toasted Almond and Pecan Caramel. They are also vegan friendly and free from preservatives and artificial sweeteners, making them perfect for guilt-free snacking throughout the day. Perfectly portioned into individual packs, they can easily be taken on-the-go or enjoyed at home while watching your favorite show or movie! So next time you're looking for a healthy snack solution, think Magic Date!
Made from fresh dates, grown in California with no added sugar or sweetener, they are a perfect snack for those looking to cut down on unhealthy snacks. These delicious bites have been specially crafted to contain essential vitamins and minerals which can provide energy and promote good digestion. They are gluten free, paleo friendly and come in a variety of four packs so you can choose your favorite flavor.
Every batch of Magic Dates is handmade with love, using only the finest ingredients. Diana Jarrar's commitment to quality shines through with every bite of her snack bites. Rich in dietary fiber, they help support digestive health while providing sustained energy throughout the day without any of the guilt associated with sugary snacks. Best of all, these amazing bites come at an affordable price so everyone can indulge their cravings without breaking the bank!
---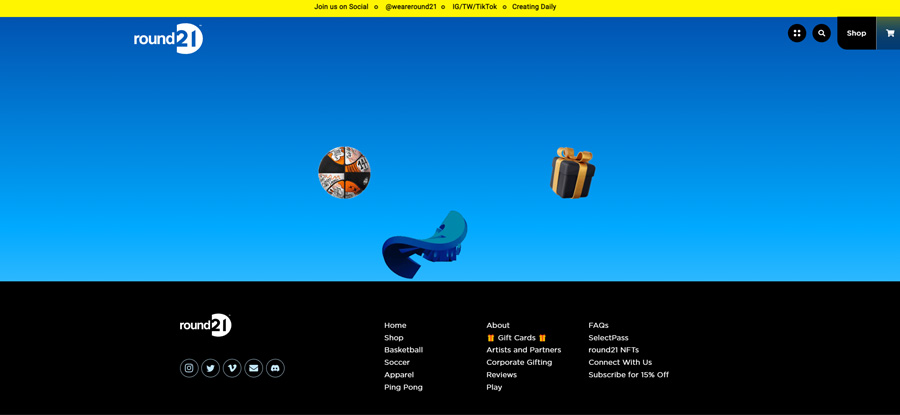 Round21
| | | |
| --- | --- | --- |
| ASKED FOR | GOT | SHARK |
| $250,000 for 3% | $250,000 for 10% equity and 1.5% of NFT sales | Kevin O'Leary |
Entrepreneurs: Jasmine Maietta
Round21 by Jasmine Maietta on Shark Tank season 13 is all about celebrating what makes the game of basketball great. Lola Blu designed a ball that encourages individual self-expression and celebrates the great things about the game.
The ball is constructed with a resilient and durable composite leather, with a nylon polyester blend winding for great shape retention. Its rotationally balanced bladder allows for superior air retention and true rebound.
Maietta's Round21 ball is a great way to show off your individual style while playing a competitive sport that requires teamwork. With its superior design and quality materials, it is sure to last a long time and bring you joy while playing the game of basketball.
The entrepreneur Jasmine Maietta was able to close a dela with the shark Kevin O'Leary for $250,000 for 10% equity and 1.5% of NFT sales. The company continues to offer different products including for soccer, ping pong and apparel.
---
More from Shark Tank
Recommended
Watch full episodes of shark tank online with Amazon Video
Summary
Executive producer Mark Burnett and Sony Pictures TV and bring another season of the business-themed reality show Shark Tank where major investors, aka "sharks" pitch business ideas from contestants. The show is based on the Japanese reality show "Dragon's Den."