Shark Tank Season 13 Episode 19 brings an entrepreneur shows his take on a drawing tool for artists; equipment designed to keep one's dog mentally and physically fit; a productivity tool which helps professionals; a custom sweet treat design.
Season 13 Episode 19 in depth
Guest sharks this season include Emma Grede, CEO and co-founder of Good American and founding partner of Skims; actor and comedian Kevin Hart; Peter Jones, dragon on Dragons' Den; Daniel Lubetzky, founder and executive chairman of Kind; and Nirav Tolia, co-founder of Nextdoor.
You may also like
Shark Tank Season Episodes
If you start a business and you take out a loan, you're a moron.

Mark Cuban
We listed below every entrepreneur and business who has appeared on Shark Tank Season 13 Episode 19. Many scammers claim they've received big investments from the Sharks or they have been on the show. They were not actually on Shark Tank if you don't see a business on this list. Some of the top places you can use to check are on Wikipedia and also ABC's episode guide.
List with all the appearances in season 13 episode 19:
---
Shark Tank Air Date: 04/08/22 – Season 13 – Episode 19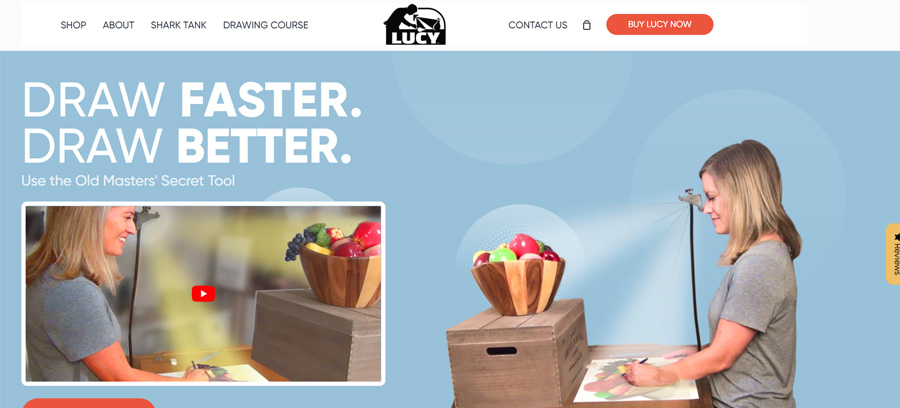 LUCIDArt – Drawing Tool
| | | |
| --- | --- | --- |
| ASKED FOR | GOT | SHARK |
| $300,000 for 10% | $300,000 for 15% | Daymond John |
Entrepreneurs: Les Cookson
LUCID-Art is a revolutionary new drawing tool that will give artists the ability to bring their work to life. The LUCY Drawing Tool is an innovative camera lucida – a device which allows artists to trace images onto paper – and it's being hailed as the most versatile one ever made. With its unique design and intuitive features, this product gives users unprecedented control over the way they draw, providing them with greater accuracy and precision than ever before.
The LUCY Drawing Tool is specifically designed for easy use by both beginners and professionals alike, allowing anyone to create realistic drawings from photographs or other sources quickly and easily. Its retractable arms can be moved in any direction giving users unrestricted access to any image they choose, while its adjustable LED lighting ensures perfect illumination for highly detailed tracing results.
The intuitive design of the LUCID-Art Drawing Tool makes it easy for anyone to use, even if they have no prior experience with art or drawing tools. With its simple setup process, you can begin creating your masterpiece in just minutes! Not only does it save time but also eliminates the need for expensive materials as you can use everyday objects or items around the house instead. Additionally, the tool's adjustable settings allow you to customize your artwork according to your needs.
---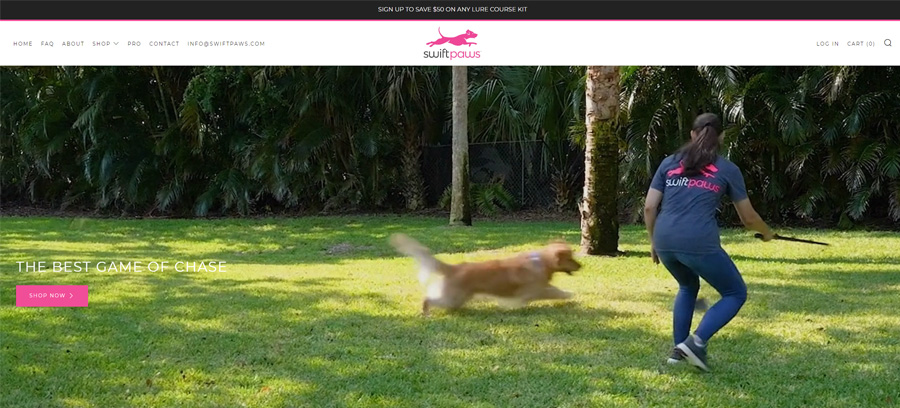 SwiftPaws
| | | |
| --- | --- | --- |
| ASKED FOR | GOT | SHARK |
| $240,000 for 6% | $240,000 for 6% | Lori Greiner |
Entrepreneurs: Meghan Wolfgram
SwiftPaws is an innovative new pet activity system designed to keep your dog active and happy. Created with the latest in pet health technology, SwiftPaws can provide your pup with hours of healthy fun and exercise.
This system consists of two parts: a base station that connects to your home WiFi and a disc that attaches to a leash. The base station sends out ultrasonic waves which trigger the disc into motion, causing it to move around in circles for up to three minutes at a time. This creates an interactive game for your four-legged friend as they chase after the moving disc.
The best part about SwiftPaws is that you can control it all from the convenience of your own phone or tablet using their easy-to-use mobile app!
This game is designed to give your dog's legs a great workout while helping them develop their agility and speed skills. The 10 minute run time ensures that both short bursts of activity or extended play sessions are possible, allowing you to tailor the game around your pup's individual needs.
The SwiftPaws Home Original toy's remote-control functionality gives you the ability to give your dog the exercise and emotional enrichment it needs. With the help of safety stall features, this chaser dog toy is suitable even for novices.
---
BusyBox – Smart illuminated status signs
| | | |
| --- | --- | --- |
| ASKED FOR | GOT | SHARK |
| $200,000 for 15% | NO DEAL | NO SHARK |
Entrepreneurs: Steve Skillings and Conor Smith
BusyBox is an innovative technology that provides illuminated status signs for businesses and organizations of all sizes. With BusyBox, customers have a cost-efficient way to manage their space and operations in real time. The product can be used to help maintain productivity, reduce waiting times, manage customer flow, and alert staff to potential issues.
The system utilizes sensors that detect usage patterns within specified areas; this allows the user to quickly identify if a certain area is getting busy or if it needs additional support from staff. BusyBox then illuminates the sign accordingly with one of four distinct colors – green for open, yellow for approaching capacity, orange for at capacity, or red when full. This helps customers monitor their space and make informed decisions regarding staffing levels, customer flow management strategies and overall operational performance.
The BusyBox S is the perfect accessory for any home office. This smart sign allows users to easily communicate their availability or desire for privacy with its bright and colorful LED design. With Bluetooth capabilities, this battery-powered sign can be synced up with other compatible devices in your home office, allowing you to switch between "Do Not Disturb" and "On Air" modes as needed. Its vibrant colors make it a great addition to any workspace decor, while also providing an easy way to let others know when you're online for a class or virtual meeting. The BusyBox S is perfect for anyone looking to keep their workspace clutter-free while still having the ability to indicate their availability without interruption.
---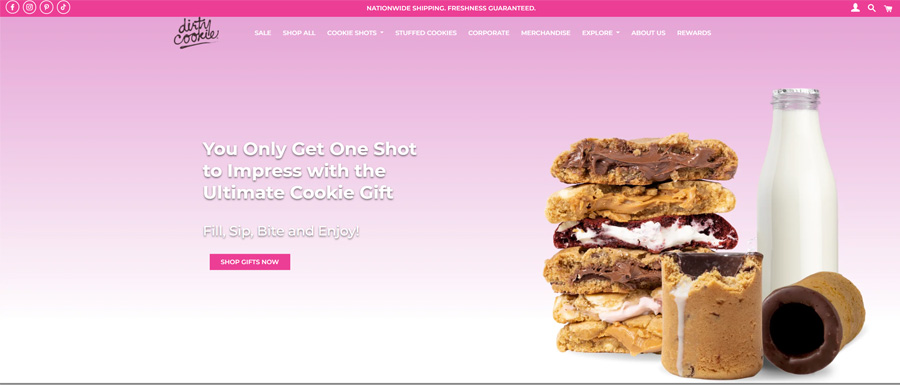 Dirty Cookie – Cookie shot glasses for all beverages
| | | |
| --- | --- | --- |
| ASKED FOR | GOT | SHARK |
| $500,000 for 5% | $500,000 for 25% | Robert Herjavec |
Entrepreneurs: Shahira Marei
Dirty Cookie is a creative new way to enjoy beverages. The concept is simple: use amazing cookie shot glasses to make drinks even more enjoyable. Dirty Cookie is the perfect solution for anyone who wants to add a little something extra to their favorite drink or cocktail.
These amazing cookie shot glasses are made with only the best ingredients and come in several flavors, including chocolate chip, peanut butter, and oatmeal raisin. They are designed with a unique shape that allows liquid to be poured inside without breaking the cookie apart. Plus, each one comes with a lid for easy transportation and storage when not in use.
Dirty Cookie makes it easy and fun to enjoy your favorite beverage in an entirely new way. Get ready for an experience like no other; try Dirty Cookie today!
It's very simple to finish cookie shots for parties and other events by heating them up in the microwave or cooker for 7-10 seconds and serving with your preferred milk, cold brew coffee, ice cream, or alcohol. If you aren t hungry right away, store them at room temperature in an airtight container for up to three days.
---
More from Shark Tank
Recommended
Watch full episodes of shark tank online with Amazon Video
Summary
Executive producer Mark Burnett and Sony Pictures TV and bring another season of the business-themed reality show Shark Tank where major investors, aka "sharks" pitch business ideas from contestants. The show is based on the Japanese reality show "Dragon's Den."