Shark Tank season 4 episode 6 introduces a professional football player Brandon Jacobs hopes to help a woman find success with her protein-infused energy drink; a lobster roll food truck; eco-friendly cleaning products; colorful drink insulators; follow-up on a lip balm idea.
Season 4 Episode 6 in depth
---
In season 4 sharks are Lori Greiner, Daymond John, Kevin O'Leary, Barbara Corcoran, Mark Cuban, and Robert Herjavec and there are no guest sharks this season.
In season 4 episode 6, there is no guest judge.
You may also like
Shark Tank Season 8
Go see your factory with your own eyes when you're in a position to. No one knows your business better than you do and you have to see every aspect of it for yourself.

Lori Greiner
We listed below every entrepreneur and business who has appeared on Shark Tank Season 4 Episode 6. Many scammers claim they've received big investments from the Sharks or they have been on the show. They were not actually on Shark Tank if you don't see a business on this list. Some of the top places you can use to check are on Wikipedia and also ABC's episode guide.
List with all the appearances in season 4 episode 6:
---
Shark Tank Air Date: 10/19/12 – Season 4 – Episode 6
Cousin's Maine Lobster
| | | |
| --- | --- | --- |
| ASKED FOR | GOT | SHARK |
| $55,000 for 5% | $55,000 for 17% | Barbara Corcoran |
Entrepreneurs: Jim Tselkis and Sabin Lomac
Cousin's Maine Lobster is a lobster roll food truck run by two cousins originally from Maine, operating in Southern California.
They claim that they back the best Maine lobster sandwich because they can bring lobsters direct from Maine "from shore to door" in less than twenty-four hours.
The entrepreneurs claim that there is so much demand for their lobster that they cannot keep up, even turning down business opportunities such as catering events. Since their appearance on the show they had grossed $3,500,000 in sales and that they had begun to franchise the business.
---
PRO-NRG Protein Water
| | | |
| --- | --- | --- |
| ASKED FOR | GOT | SHARK |
| $250,000 for 15% | $250,000 for 30% | Daymond John |
Entrepreneurs: Tania Patruno and Brandon Jacobs
PRO-NRG Protein Water is a protein-infused flavored water. Pro-NRG has no fat, no sugar, no caffeine, and less than 1 gram of carbs, but it packs 15 grams of protein per 4 oz. serving.
Protein Water was engineered to give your body what it needs for sustained stamina, fuel for optimal performance, leaner muscle development and proper weight and nutrition management.
Protein Water provides optimal nutrition, with perfect rehydration and recovery from even the toughest workouts.
Status: OUT OF BUSINESS
---
Freaker USA – Bottle Insulators
| | | |
| --- | --- | --- |
| ASKED FOR | GOT | SHARK |
| $200,000 for 10% | NO DEAL | NO SHARK |
Entrepreneurs: Zach Crain
Established in 2011 and located in Wilmington, North Carolina, the Freaker quickly grew to be the global leader of preventing moist handshakes and sweaty beverages. They aren't just selling you their fit-everything product, they're giving you an invitation to their party; a starter kit for a new lifestyle. Infusing life, style and functionality into a drink insulator.
The Freaker is truly a one-size-fits-all bottle insulator! Keeping your hands dry and your drinks cold is the new fashion-jam. A match made in heaven, gumdrop. Your little one's sippy cup can be just as freaked as your 40oz Colt. Also your mom's wine and your kid sister's Nalgene and your dad's beer and the vase you sometimes regrettably send flowers to your ex in. Made with love in the Freakin' USA. Bottle not included.
---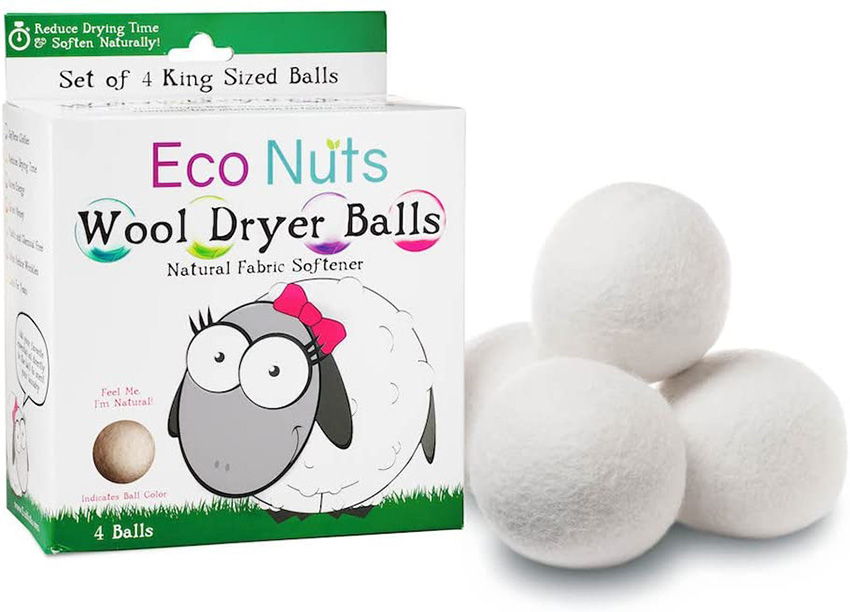 Eco Nuts Organic Laundry Soap
| | | |
| --- | --- | --- |
| ASKED FOR | GOT | SHARK |
| $175,000 for 15% | NO DEAL | NO SHARK |
Entrepreneurs: Mona Weiss and Scott Shields
Eco Nuts is all-natural laundry detergent that grows on trees. Related to the lychee, soapnuts (also called soapberries) naturally produce a mild surfactant that can be used for laundering clothes. Used for thousands of years by people in Asia, where these shrubs and small trees are common, you can now purchase your own soapnuts for your own laundry!
From Eco Nuts, you can purchase these soapberries ready to use, de-seeded and sterilized with no added chemicals. To use them, just toss a few Eco Nuts into the wash with your clothes, and let them do their work. Eco Nuts are certified USDA organic and reusable.
Fluffs and softens laundry naturally by lifting and separating clothes; synthetic and chemical-free alternative to dryer sheets and plastic PVC dryer balls; ideal for eco-friendly people who simply want to work toward a cleaner earth
---
More from Shark Tank
Recommended
Watch full episodes of shark tank online with Amazon Video
Summary
---
Executive producer Mark Burnett and Sony Pictures TV and bring another season of the business-themed reality show Shark Tank where major investors, aka "sharks" pitch business ideas from contestants. The show is based on the Japanese reality show "Dragon's Den."