Shark Tank season 7 episode 17 introduces an entrepreneur pitches a smart plate containing food-recognition technology that could solve all your dieting problems; two energetic women have created a sweetener that tastes like honey, but is not made by bees; the Sharks crack up at the sight of an entrepreneur's unique spa business for babies; and a perhaps too-confident Stanford grad believes he's at the forefront of where high tech meets fashion for men's custom shirts. In a follow-up on Ilumi, the company in which Mark Cuban invested in during Season 5, we see how their wirelessly controlled LED lights have illuminated the business world.
Season 7 Episode 17 in depth
---
Actor Ashton Kutcher, music manager Troy Carter, and venture investor Chris Sacca appeared as guest sharks this season.
In this season 7 episode 17, the guest judge is Chris Sacca.
Chris Sacca
Christopher Sacca is an American venture investor, company advisor, entrepreneur, and lawyer. He is the proprietor of Lowercase Capital, a venture capital fund in the United States that has invested in seed and early-stage technology companies such as Twitter, Uber, Instagram, Twilio, and Kickstarter.
Since 2011 he has been listed on Forbes' Midas List: Top Tech Investors.
Lowercase Capital had an investment portfolio of around 80 startups and a variety of more mature companies by 2017.
In April 2017, Sacca announced that he was retiring from venture investing and along with it his role on Shark Tank.
Source: Wikipedia
You may also like
Shark Tank Season 8
I never, ever, ever let emotion get in the way of an investment.

Kevin O'Leary
We listed below every entrepreneur and business who has appeared on Shark Tank Season 7 Episode 17. Many scammers claim they've received big investments from the Sharks or they have been on the show. They were not actually on Shark Tank if you don't see a business on this list. Some of the top places you can use to check are on Wikipedia and also ABC's episode guide.
List with all the appearances in season 7 episode 17:
---
Shark Tank Air Date: 02/12/16 – Season 7 – Episode 17
Bee Free Honee – Vegan Plant Based Honey Alternative Made With Apples
| | | |
| --- | --- | --- |
| ASKED FOR | GOT | SHARK |
| $100,000 for 10% | $210,000 for 30% | Mark Cuban, Barbara Corcoran, Chris Sacca |
Entrepreneurs: Melissa Elms and Katie Sanchez
Bee Free Honee is an apple-based vegan alternative to honey. People with an allergy to honey and young children can consume the product.
Apple juice, lemon juice and cane sugar are the main ingredients in Bee Free Honee. Some of the stores specialized in organic/natural foods, were most often selling the products including Whole Foods MarketVitamin Cottage Natural Grocers, H-E-B, Wegmans, and Sprouts Farmers Market.
The founders of Bee Free Honee are Melissa Elms and Katie Sanchez. Bee Free Honee is a lot cheaper than raw honey.
Status: OUT OF BUSINESS
---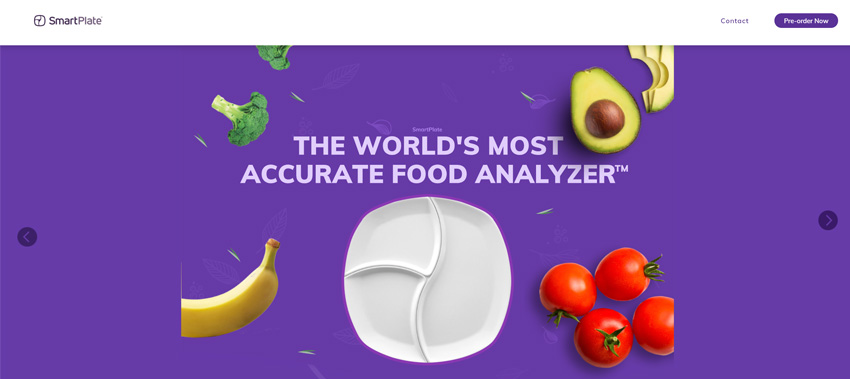 SmartPlate – Identifies, Weighs, Analyzes and Tracks Your Food
| | | |
| --- | --- | --- |
| ASKED FOR | GOT | SHARK |
| $1,000,000 for 15% | NO DEAL | NO SHARK |
Entrepreneurs: Martin Dell'Arciprete
SmartPlate is a plate that uses photo recognition technology to identify, weigh, and analyze food. A successful campaign raised $110 thousand on Kickstarter that shows the great potential of SmartPlate. It can calculate the nutritional value of any kind of food that is put on the SmartPlate.
SmartPlate portion-control formula balances your blood sugar at every meal with a unique fat-to-carbs ratio that helps your cells perform optimally.
Tracking your meals is as easy with SmartPlate. SmartPlate features include: – 10" surface area with three individual sections and scales, designed to prevent "portion distortion" and develop healthy eating habits – Cameras installed within for advanced food recognition delivering 99.9% accuracy in less than a second.
---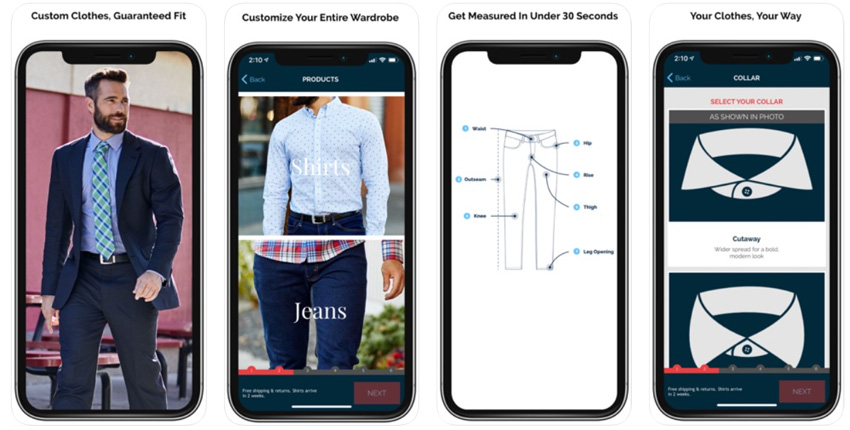 MTailor – Custom Shirts and Suits Fitted with Smartphone
| | | |
| --- | --- | --- |
| ASKED FOR | GOT | SHARK |
| $2,500,000 for 10% | NO DEAL | NO SHARK |
Entrepreneurs: Miles Penn
MTailor is a custom-tailored clothing app for men that makes it easy for you to get perfectly fitted, luxury custom clothing. You can have your measurements taken with just 30 seconds, using only your phone, without ever setting foot in a store or without the inconvenience of seeing a tailor.
MTailor's proprietary technology uses machine learning and artificial intelligence algorithms to measure your body using your phone's camera. Not only is MTailor less expensive than a traditional tailor but according to the company, "Mtailor's computer vision technology is 20% more accurate".
With the Mtailor custom clothing app, customers have access to quality custom clothing at a (relatively) affordable price. Custom tailored shirts range in price from $64 to $89 while jeans start at $79 and go up to $119 per pair.
---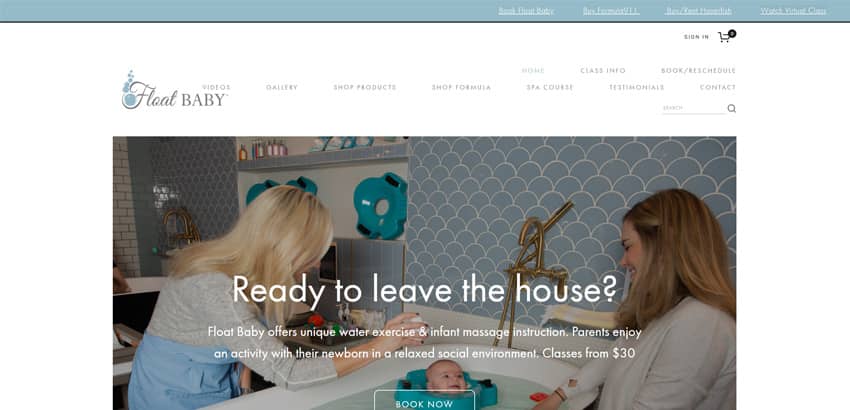 Float Baby – Water Therapy and Neonatal Massage for Infants
| | | |
| --- | --- | --- |
| ASKED FOR | GOT | SHARK |
| $150,000 for 20% | NO DEAL | NO SHARK |
Entrepreneurs: Kristi Ison
Float Baby is a spa for babies in Houston, Texas. This donut-shaped floating device can be wearing by babies as young as 2 weeks old around their necks and float in a pool of warm water.
Kristi Ison, a medical device industry specialist and mother of two, is the proud founder and sole owner of Float Baby.
She opened the Float Baby studio and put to use the benefits of swim therapy she discovered. The sessions help parents find peace of mind as well as help babies to relax.
Newborn Intensive Care Units (NICUs) across the United States are performing infant massages in for newborn babies, as Christie explains, to help them grow faster, eat better, and help stimulate the growth hormone and.
---
More from Shark Tank
Recommended
Watch full episodes of shark tank online with Amazon Video
Summary
---
Executive producer Mark Burnett and Sony Pictures TV and bring another season of the business-themed reality show Shark Tank where major investors, aka "sharks" pitch business ideas from contestants. The show is based on the Japanese reality show "Dragon's Den."