Shark Tank season 7 episode 18 introduces a 16-year-old environmentalist has an eco-friendly way to say goodbye to plastic bottles; a former soap star villainess wants the sharks to make a deal with her one-piece swimsuit that can keep you sun-safe and stylish; two men pitch an app that creates exercise playlists for the everyday person; and a man promises to expose the hidden, dirty secrets lurking in your mattress. Plus, a follow-up on Signal Vault that protects consumers from crowd-hack-attacks, in which Lori Greiner and Robert Herjavec invested in during Season 7.
Season 7 Episode 18 in depth
---
Actor Ashton Kutcher, music manager Troy Carter, and venture investor Chris Sacca appeared as guest sharks this season.
In season 7 episode 18, there is no guest judge.
You may also like
Shark Tank Season 8
Don't let the dark clouds of greed confuse you.

Kevin O'Leary
We listed below every entrepreneur and business who has appeared on Shark Tank Season 7 Episode 18. Many scammers claim they've received big investments from the Sharks or they have been on the show. They were not actually on Shark Tank if you don't see a business on this list. Some of the top places you can use to check are on Wikipedia and also ABC's episode guide.
List with all the appearances in season 7 episode 18:
---
Shark Tank Air Date: 02/19/16 – Season 7 – Episode 18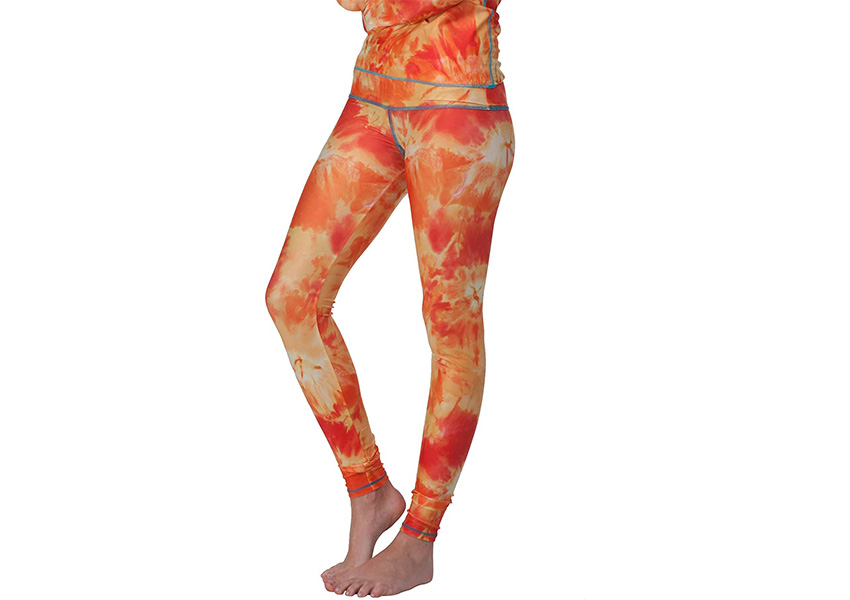 Tutublue – One Piece Swimsuits and Beachwear with UV Protection
| | | |
| --- | --- | --- |
| ASKED FOR | GOT | SHARK |
| $200,000 for 20% | NO DEAL | NO SHARK |
Entrepreneurs: Sarah Buxton
Tutublue is a UPF50 sun-protective activewear brand designed by Sarah Buxton. Just about any sport activities in the sun you can do, Sarah likes to wear her beach suits while she surfs, stand up paddleboards, snorkels, swims, windsurfs, bikes, plays tennis or beach volleyball and runs. Her love to health and high fashion, of fitness, and sun lead her to creating this product.
A few years back, a personal scare with skin cancer led Sarah's idea for tutublue. After addressing her own medical issues (she's fine now!) and learning about the damaging effects of the sun, Sarah decided to do something about it. "I was struck one day with this idea to make a suit where I could enjoy the outdoors on my terms. I didn't want to hide in the shade and I couldn't rely on sunscreens which are greasy and continually need to be re-applied."
All Tutublue women's short leg swimsuits are allowing you to look great while being protected and are designed with trendy design patterns.
---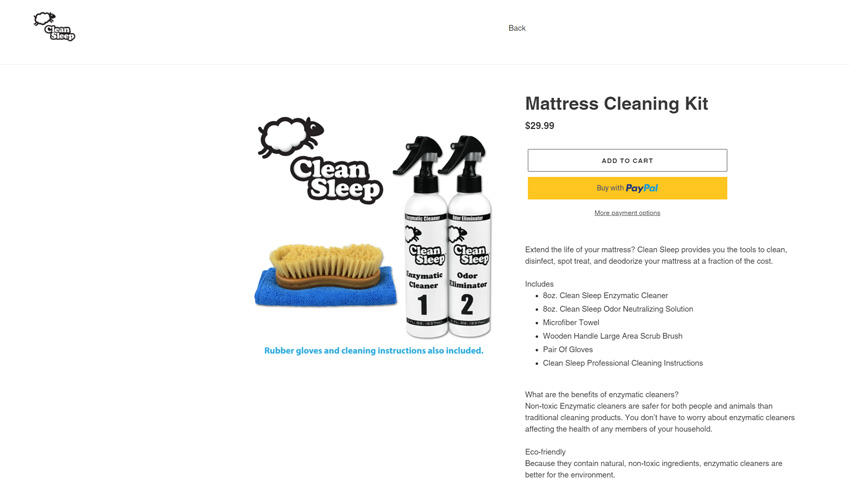 Clean Sleep – Mobile Mattress Cleaning Service
| | | |
| --- | --- | --- |
| ASKED FOR | GOT | SHARK |
| $1.5 million for 15% | NO DEAL | NO SHARK |
Entrepreneurs: Michael Ingle
Clean Sleep Technology is a revolutionary, mobile technology for cleaning & sanitizing mattresses onsite. Inside Michael's special cleaning truck, is where the whole operation occurs. The mattress will be cleaned by a Clean Sleep technician using steam, UV light, infrared heat, vacuums, and ozone. The mattress is dry and ready to go back onto the bed, after the cleaning process is complete, which usually takes about fifteen minutes.
This process not only removes bed bugs and dust mites, but also kills bacteria, and removes vanquishes pet dander. Clean Sleep services are offered to commercial clients as well as residential customers.
It costs $120 to treat one mattress, and an extra $60 to clean a box spring. Building that have five or more mattresses and want to use their service, are charged by commercial pricing.
---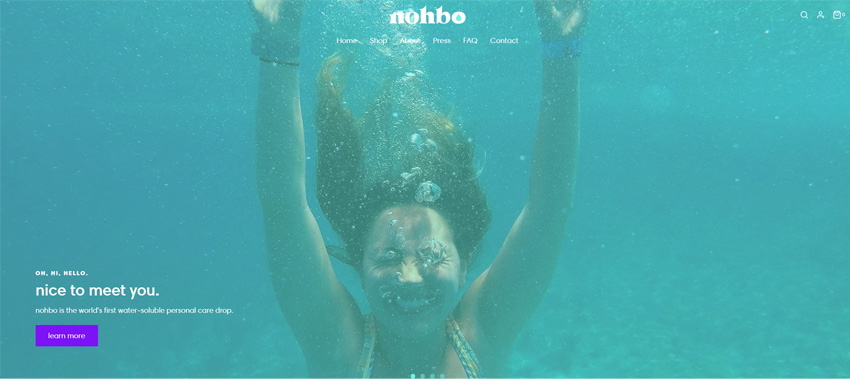 NOHBO Balls – Water Soluble Packaging for Shampoo and Soap
| | | |
| --- | --- | --- |
| ASKED FOR | GOT | SHARK |
| $100,000 for 25% | $100,000 for 25% | Mark Cuban |
Entrepreneurs: Benjamin Stern
Nohbo Ball is a ball of shampoo wrapped in plant-based material so it eliminates the need for a plastic bottle. Their philosophy is to create without compromise to performance, quality, or sustainability, a superior line of eco-friendly personal care products that lather nourish and cleanse.
This outer biodegradable film is especially designed to break down fast in a moisturizing liquid anhydrous base of naturally extract conditioner, shampoo, body wash or shaving cream and shower water.
Nohbo aims to rid the world of excess plastic waste with its patent-pending delivery system.
---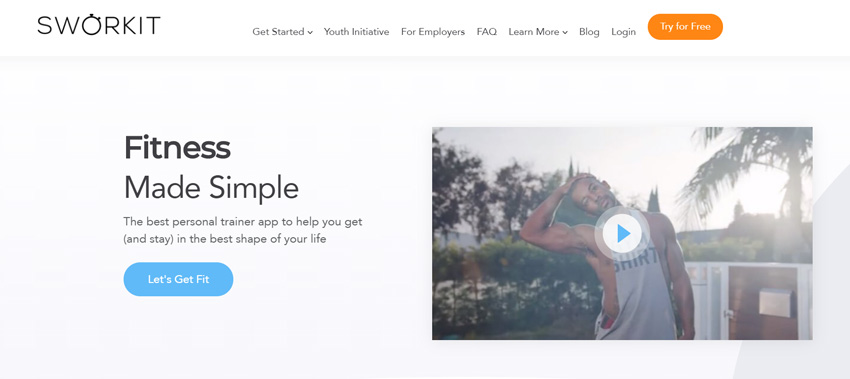 Sworkit – Fitness App for Workouts with No Equipment Needed
| | | |
| --- | --- | --- |
| ASKED FOR | GOT | SHARK |
| $1,500,000 for 8% | $1,500,000 for 10% | Mark Cuban |
Entrepreneurs: Ben Young and Greg Coleman
SworkIt is a free fitness application for your smart device created by entrepreneurs Ben Young and Greg Coleman.
Cardio, stretching, core strength, yoga, pilates are all part of the Sworkit library of exercise workouts. The user can sync its own playlist to the workout, after decides on the length of the workout and type of the workout.
While the free version of the app allows you to specify the amount of time you can afford to dedicate to work out, you can also purchase the paid or premium version of the app. The paid version gives you more features such as adjusting the resting periods, saving various customized workouts and more.
---
More from Shark Tank
Recommended
Watch full episodes of shark tank online with Amazon Video
Summary
---
Executive producer Mark Burnett and Sony Pictures TV and bring another season of the business-themed reality show Shark Tank where major investors, aka "sharks" pitch business ideas from contestants. The show is based on the Japanese reality show "Dragon's Den."