Shark Tank season 10 episode 2 introduces two brothers who introduce a product they claim will solve the issue of pet shedding; an entrepreneur believes he has invented a better way to carry a child's car seat; a sophisticated version of a traditional snack.
Season 10 Episode 2 in depth
---
In season 10 guest sharks include Jamie Siminoff, the first guest shark to have sought a deal on the show (the sharks passed on his company Doorbot, now known as Ring, Bethenny Frankel, Sara Blakely, Charles Barkley, Alli Webb.
In this season 10 episode 2, there is no guest judge.
Global meets hyperlocal
From there, we generally start working on visual concepts that can make that vision more tangible. Our stakeholders are often editors with strong points of view on design and layout—and they love to edit whatever we come up with! Their perspective can give us essential focus as we move into development.
Business Talent
That's because in spite of its iffy earnings reports over the last five years, Synergy Research reported that IBM had 7 percent of the cloud infrastructure market in its most recent report, which it defines as Infrastructure.
You may also like
Shark Tank Season 8
In my mind, there are too many copycat web products out there that are doing the same thing.

Daymond John
We listed below every entrepreneur and business who has appeared on Shark Tank Season 10 Episode 2. Many scammers claim they've received big investments from the Sharks or they have been on the show. They were not actually on Shark Tank if you don't see a business on this list. Some of the top places you can use to check are on Wikipedia and also ABC's episode guide.
List with all the appearances in season 10 episode 2:
---
Shark Tank Air Date: 10/14/18 – Season 10 – Episode 2
Shed Defender Onesie For Dogs
| | | |
| --- | --- | --- |
| ASKED FOR | GOT | SHARK |
| $250,000 for 10% | $250,000 for 25% | Lori Greiner |
Entrepreneurs: Tyson Walters and Miles Walters
Shed Defender is the company on a mission to help dogs and their owners coexist safely and comfortably while promoting a clean and healthy lifestyle. Their patent-pending Shed Defender is made from a breathable, lightweight spandex/polyester blend to keep you dog cool and comfortable.
The patent-pending Shed Defender® is intended to be worn in the house, car, or anywhere you don't want dog hair, dirt, dander, and allergens. Made from a premium eco-friendly fabric that is lightweight and breathable to ensure the dog stays safe, cool and comfortable. You can now take your dog anywhere you want without worrying about leaving a trail of hair.
The Shed Defender can help reduce anxiety. The snug fit applies gentle pressure, making dogs feel more calm, confident and secure.
---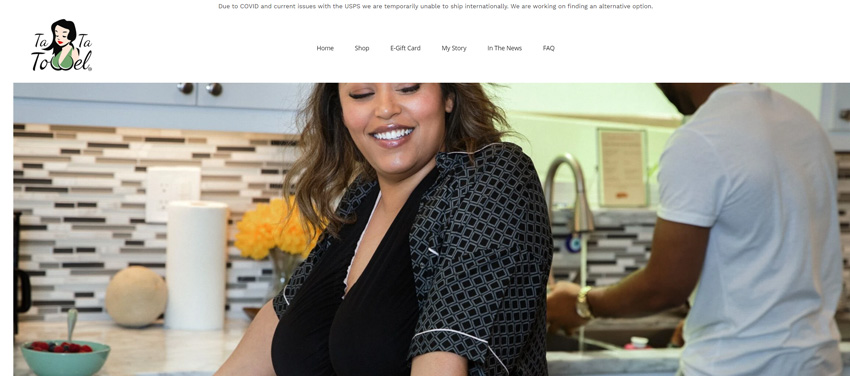 Ta-Ta Towels Stop Boob Sweat
| | | |
| --- | --- | --- |
| ASKED FOR | GOT | SHARK |
| $200,000 for 10% | $200,000 for 40% | Lori Greiner |
Entrepreneurs: Erin Robertson
A Los Angeles based company that has created a product aiming to solve the problem of boob sweat on "well-endowed women." The product, the Ta-Ta Towel, is a towel that drapes over a woman's neck and holds a breast in each end with a cinch behind the neck to adjust lift. The original idea was to wear it after taking a shower to both dry a woman's breasts but also to allow heat to dissipate so as not to sweat when putting on a fresh shirt.
The product is terry cloth on one side and another soft fabric on the other and is reversible. The smallest size fits a woman with a "small-C" cup to the largest which fits a "big-H."
It's not designed to be an undergarment. Wear it alone while lounging around the house or getting some sweat-producing chores done.
---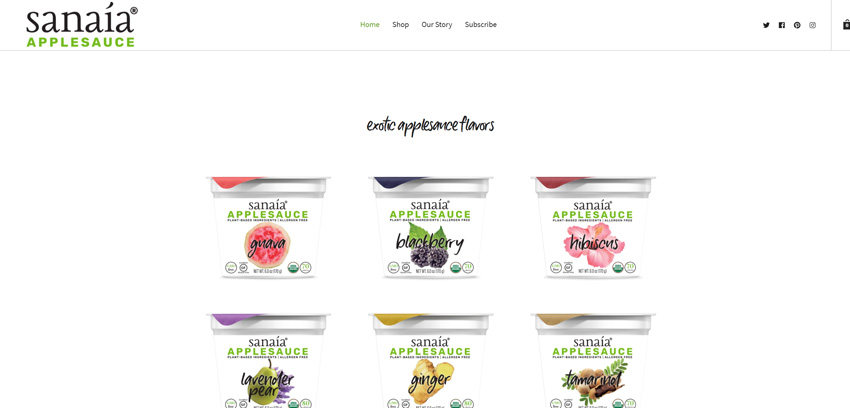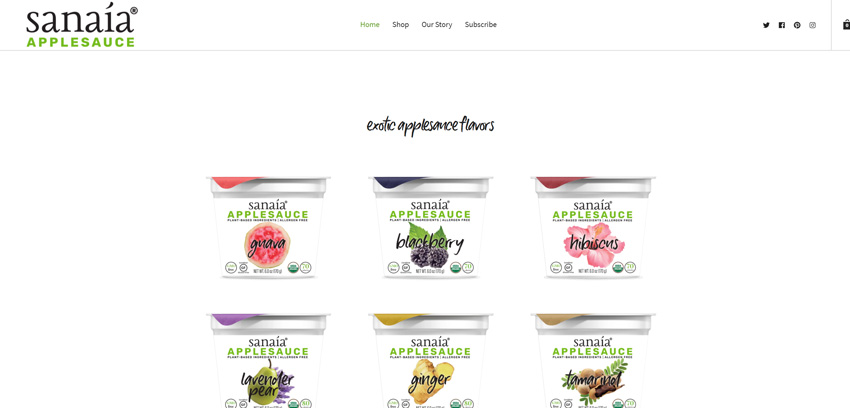 Sanaía Applesauce
| | | |
| --- | --- | --- |
| ASKED FOR | GOT | SHARK |
| $150,000 for 15% | $150,000 for 25% | Mark Cuban |
Entrepreneurs: Keisha Jeremie
Sanaia has taken the Applesauce you've loved since you were a kid to a whole new level. Being an adult doesn't mean you have to give up the little pleasures. We've taken the sweet, delicious applesauce you've loved since you were a kid and re-imagined it for a lifetime of enjoyment. Their sophisticated blends are bursting with exotic flavor.
Sanaía Applesauce uses all-natural ingredients, safe for applesauce lovers of all ages. Sanaía is the perfect mix of texture and flavor with island-inspired fruits and apple wedges in each jar. Whether you're enjoying it for breakfast in the morning or as a hot topping on a dessert, sanaía is great for any occasion. It is applesauce re-imagined with a dose of paradise packed into each bite.
Convenient, portable Grab & Go Cups are perfect for packing in lunches and snacks, and the 12 Pack makes it easy to keep this delicious treat on hand at all times. Whether you're taking a break from work, hitting the gym, hiking the trail, or relaxing with family.
---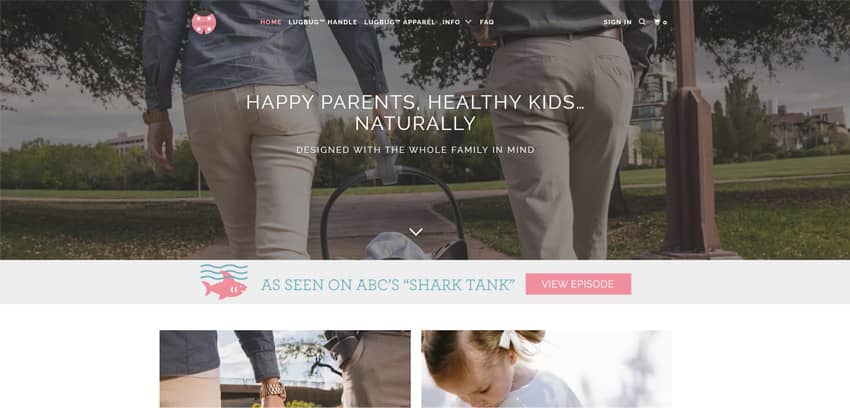 LugBug Baby Carrier Handle
| | | |
| --- | --- | --- |
| ASKED FOR | GOT | SHARK |
| $300,000 for 10% | NO DEAL | NO SHARK |
Entrepreneurs: Nathan Day
LugBug is a comfortable attachment for any baby car seat carrier that eases tension on the wrist, forearm and shoulder.
Handle adjusts to any baby carrier and offers a range of better, more comfortable and enjoyable carrying positions that support your arm and wrist.
Lightweight, ergonomic and exceptionally strong. Increases grip stability and decrease lifting effort with a handle that swivels 360 degrees.
Status: OUT OF BUSINESS
---
More from Shark Tank
Recommended
Watch full episodes of shark tank online with Amazon Video
Summary
---
Executive producer Mark Burnett and Sony Pictures TV and bring another season of the business-themed reality show Shark Tank where major investors, aka "sharks" pitch business ideas from contestants. The show is based on the Japanese reality show "Dragon's Den."