Shark Tank season 7 episode 20 introduces a woman pitches a product that can relieve back pain; a brother and sister team have a cool way to reduce inflammation in the body; a mechanical engineer hopes to lock in a deal with his high-tech bike lock; and a woman shares her passion about her gourmet tea shots that can be prepared just like espresso drinks. Also, an update on PiperWai, an all-natural deodorant made from activated charcoal, in which Barbara Corcoran invested in during Season 7.
Season 7 Episode 20 in depth
---
Actor Ashton Kutcher, music manager Troy Carter, and venture investor Chris Sacca appeared as guest sharks this season.
In season 7 episode 20, there is no guest judge.
You may also like
Shark Tank Season 8
The skies were blue when I was coming up. I want my kids to have the same opportunity, if not better, than I had.

Kevin O'Leary
We listed below every entrepreneur and business who has appeared on Shark Tank Season 7 Episode 20. Many scammers claim they've received big investments from the Sharks or they have been on the show. They were not actually on Shark Tank if you don't see a business on this list. Some of the top places you can use to check are on Wikipedia and also ABC's episode guide.
List with all the appearances in season 7 episode 20:
---
Shark Tank Air Date: 02/26/16 – Season 7 – Episode 20
GLACÉ Cryotherapy
| | | |
| --- | --- | --- |
| ASKED FOR | GOT | SHARK |
| $100,000 for 15% | $100,000 for 30% | Barbara Corcoran |
Entrepreneurs: Skyler Scarlett and Brittney Scarlett
Glace Cryotherapyis a body wellness center that incorporates the application of science in helping patients alleviate pain. Additionally, it also promotes clients' workout recovery injuries, and aiding fat loss to enhance overall beauty and health.
The procedure involves the application of ice to the body in the form of liquid nitrogen. After the procedure, you will have reduced pain and inflammation.
The procedures involved cryotherapy, red light, and also compression therapy. Furthermore, you can also receive cryoskin, coupled with red and blue light facials. Electric stimulations are also part of the services in enhancing the appearance of your face.
---
BetterBack Support Belt for Posture and Back Pain
| | | |
| --- | --- | --- |
| ASKED FOR | GOT | SHARK |
| $750,000 for 7.5% | $750,000 loan at 7% interest until paid back, then 8% equity | Lori Greiner |
Entrepreneurs: Katherine Krug
BetterBack allows you to effortlessly sit in perfect posture, easing back pain—and helping prevent it. Lightweight and portable, it makes every chair ergonomic. Wearing it for just 15 minutes a day can retrain your body's default posture, so when you stand or sit without BetterBack, your posture is greatly improved.
BetterBack does more than provide lumbar support—it stabilizes your pelvis so you can't slump. It also saves you hundreds on hundreds of dollars: instead of buying one ergonomic chair, you can make every single seat.
This back posture trainer allows you to sit ergonomically in any chair. The posture correcting support offers easy to use features and folds up to fit inside your bag or purse so you can use it at home or at the office.
---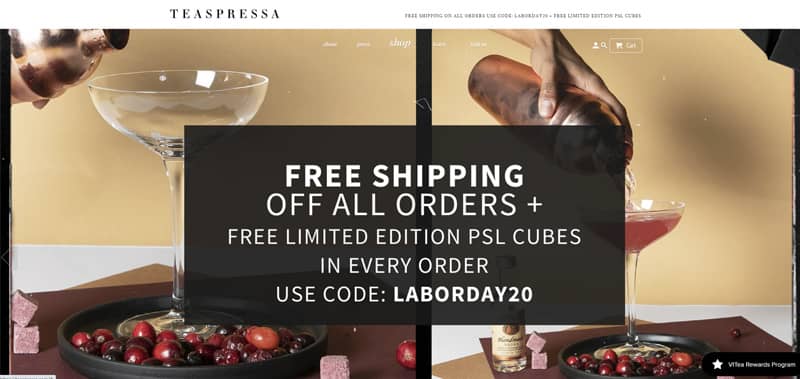 TEASPRESSA – Concentrated Tea Served Like Coffee
| | | |
| --- | --- | --- |
| ASKED FOR | GOT | SHARK |
| $50,000 for 10% | NO DEAL | NO SHARK |
Entrepreneurs: Allison Devane
Teaspressa is is a range of concentrated teas and it is founded by entrepreneur Allison DeVane of Arizona. These gourmet tea shots are prepared just like espresso drinks.
Allison was a coffee-lover but her frequent consumption of the hot beverage was giving her unbearable headaches and Teaspressa was born. It is a modern-day approach on tea made into gourmet coffee like drinks some even with same caffeine content!
Teaspressa is a hybrid of tea and coffee made by the pressure-extraction method using specialty coffee techniques and with the health benefits of tea.
---
LINKA – Smart Bluetooth Bike Lock
| | | |
| --- | --- | --- |
| ASKED FOR | GOT | SHARK |
| $250,000 for 10% | NO DEAL | NO SHARK |
Entrepreneurs: Mohamed Mohamed
Linka Smart lock is an innovative new security system for your bicycle. Winner of the Taipei Design and Innovation award, the Linka is designed to be connected via the Linka app to allow remote access to your lock and has a tamper alarm in case anyone is trying to steal your ride! Durable LINKA brings you reinforced security with the strength of a special 9mm hardened steel shackle, tested in extreme temperature and weather conditions.
Tamper Alerts With built-in sensors that detect unwanted bike movement, LINKA will trigger a screeching 110 dB siren drawing attention to the would-be thief. It will even send you a tamper alert to your phone when in range. Keyless access With LINKA Smart Bike Lock.
Automatically unlocks as you approach LINKA can detect you as you approach, and can automatically unlock within a radius of up to 2m (6ft). Phoneless Access Code Always has access to your LINKA, even when your phone battery dies. You can set, view, and change your four-digit phone-less access code through the app.
---
More from Shark Tank
Recommended
Watch full episodes of shark tank online with Amazon Video
Summary
---
Executive producer Mark Burnett and Sony Pictures TV and bring another season of the business-themed reality show Shark Tank where major investors, aka "sharks" pitch business ideas from contestants. The show is based on the Japanese reality show "Dragon's Den."