Shark Tank Season 13 Episode 16 brings a portable product meant for beach hangs; an all-in-one meal prep system to help cooks stay organized; a portable and private workspace design; a product for bringing joy to new couples.
Season 13 Episode 16 in depth
Guest sharks this season include Emma Grede, CEO and co-founder of Good American and founding partner of Skims; actor and comedian Kevin Hart; Peter Jones, dragon on Dragons' Den; Daniel Lubetzky, founder and executive chairman of Kind; and Nirav Tolia, co-founder of Nextdoor.
You may also like
Shark Tank Season Episodes
An entrepreneur must pitch a potential investor for what the company is worth as well as sell the dream on how much of a profit can be made.

Daymond John
We listed below every entrepreneur and business who has appeared on Shark Tank Season 13 Episode 16. Many scammers claim they've received big investments from the Sharks or they have been on the show. They were not actually on Shark Tank if you don't see a business on this list. Some of the top places you can use to check are on Wikipedia and also ABC's episode guide.
List with all the appearances in season 13 episode 16:
---
Shark Tank Air Date: 03/18/22 – Season 13 – Episode 16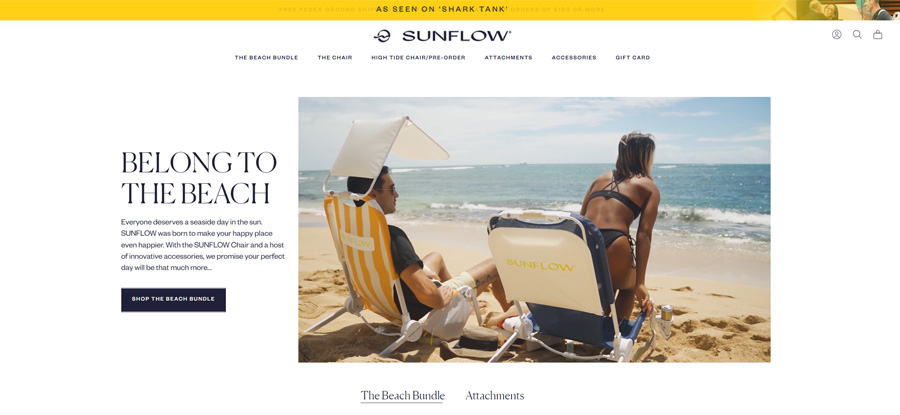 Sunflow
| | | |
| --- | --- | --- |
| ASKED FOR | GOT | SHARK |
| $1 million for 6% | $1 million for 5% equity + $5 per chair royalty until $1 million recouped | Kevin O'Leary |
Entrepreneurs: Greg Besner and Leslie Hsu
Greg Besner and Leslie Hsu presented their Sunflow – a premium beach chair brand to the sharks. Greg Besner put all his energies into creating the SUNFLOW lounge chair, which was designed to remove all the anxiety of setting up a place in the sun. This chair is a long, happy journey on the way to a truly pleasurable moment.
Now you can enjoy a sunny beach day with the SUNFLOW Beach Bundle. This comprehensive set has everything you need for a relaxing and comfortable beach experience, including a premium travel folding chair, sun shade, drink holder, dry bag and towel. The convenient bundle is lightweight yet sturdy and easy to carry around so you can take it anywhere.
The chair features adjustable legs for improved comfort and support when sitting in the sand or on uneven ground, while the sun shade provides ample protection from the harsh rays of the sun. The other items in the bundle are designed to improve your overall beach experience. The drink holder keeps your beverage close and secure at all times, while the dry bag is perfect for storing small items like phones or wallets that could otherwise get wet or sandy.
Sunflows is now available for purchase online through the company's website, and Amazon. Greg Besner and Leslie Hsu were able to secure investment from Kevin O'Leary for over $1 million.
---
Prepdeck Cooking System – Kitchen organization tool system
| | | |
| --- | --- | --- |
| ASKED FOR | GOT | SHARK |
| $750,000 for 7.5% | NO DEAL | NO SHARK |
Entrepreneurs: Alexander Eburne
Alexander Eburne recently made a splash on Shark Tank season 13 by introducing the world to the Prepdeck Cooking System. This innovative kitchen organization tool system helps to make meal preparation easy and efficient.
The Prepdeck Cooking System is a must-have kitchen organization tool system for any home cook. This all-in-one cooking system provides an organized, simplified approach to meal prepping, helping users save time and money while preparing delicious meals.
The Prepdeck Cooking System helps users easily cycle through their weekly meal plan with its convenient storage containers that are sized for individual meals. The included recipe cards provide easy instructions to help cooks create nutritious dishes without having to worry about measuring out ingredients every time. Additionally, the system also includes a unique cutting board with various compartments and magnets which help keep knives safe and secure while in use. With this practical kitchen helper, anyone can become a master chef in no time!
What sets this system apart from other kitchen organization solutions is its ability to help you easily plan meals, shop for groceries and prepare meals with minimal effort. It also helps to save time and money by reducing the amount of time spent grocery shopping and cooking.
With its comprehensive features, the Prepdeck Cooking System is an excellent solution for anyone looking to make their kitchen more organized and efficient. Whether you're a busy home cook or a professional chef, this system will help you get the most out of your kitchen and make meal preparation easier than ever.
---

ootBox – Portable, temporary outdoor offices made from shipping containers
| | | |
| --- | --- | --- |
| ASKED FOR | GOT | SHARK |
| $300,000 for 5% | $300,000 for 10% | Barbara Corcoran |
Entrepreneurs: Robbie Friedman and Allison Zofan
ootBox is revolutionizing the way people work outdoors. The portable, temporary outdoor office made from a shipping container provides an alternative to the traditional workspace that is convenient and comfortable. ootBox was designed with both entrepreneurs and professionals in mind who need a space to collaborate, brainstorm or simply take a break away from their regular environment.
OotBox was presented on Shark Tank season 13, where Robbie and Allison made a compelling pitch for why their product was a must-have for businesses everywhere. They highlighted the features and advantages that make OotBox stand out from the competition, such as its durability and easy setup.
OotBox is an innovative product that is changing the way people work outdoors. With OotBox, you can create a productive, inspiring workspace in any outdoor area. So whether you're remote working, freelancing, or running a business, OotBox can help you get the job done. Overall, OotBox is an innovative and impressive product, and it's clear why it made such a great impression on the Sharks. At the end,Robbie Friedman and Allison Zofan made a deal with Barbara Corcoran for 10% of their company.
---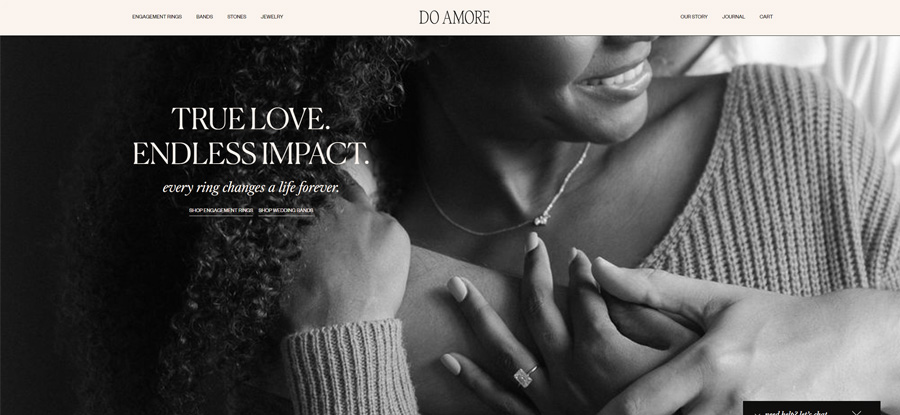 Do Amore Rings
| | | |
| --- | --- | --- |
| ASKED FOR | GOT | SHARK |
| $600,000 for 6% | $600,000 for 15% | Daniel Lubetzky |
Entrepreneurs: Krish Himmatramka
Do Amore Rings is a unique jewelry company that recently appeared on Shark Tank. Do Amore Rings specializes in creating custom wedding rings for couples that tell their own story. Each piece is created with ethically sourced diamonds from around the world, allowing customers to pick out their favorite stone to make a ring they will cherish forever.
Krish Himmatramka pitched his idea to the Sharks on Shark Tank, sharing how he strives to provide couples with an affordable option for custom wedding rings without sacrificing quality or style. His pitch was met with enthusiasm from all five Sharks who praised his for coming up with an innovative way to help couples commemorate their special day without breaking the bank.
Krish Himmatramka accepted an offer from Daniel Lubetzky for 15% at his company. Every engagement ring, wedding band, or piece of jewelry, no matter the cost, contributes to one individual's life by providing them with access to clean water.
Love does not end with the purchase of your engagement ring, wedding band, or other engagement ring-related expenses.
---
More from Shark Tank
Recommended
Watch full episodes of shark tank online with Amazon Video
Summary
Executive producer Mark Burnett and Sony Pictures TV and bring another season of the business-themed reality show Shark Tank where major investors, aka "sharks" pitch business ideas from contestants. The show is based on the Japanese reality show "Dragon's Den."